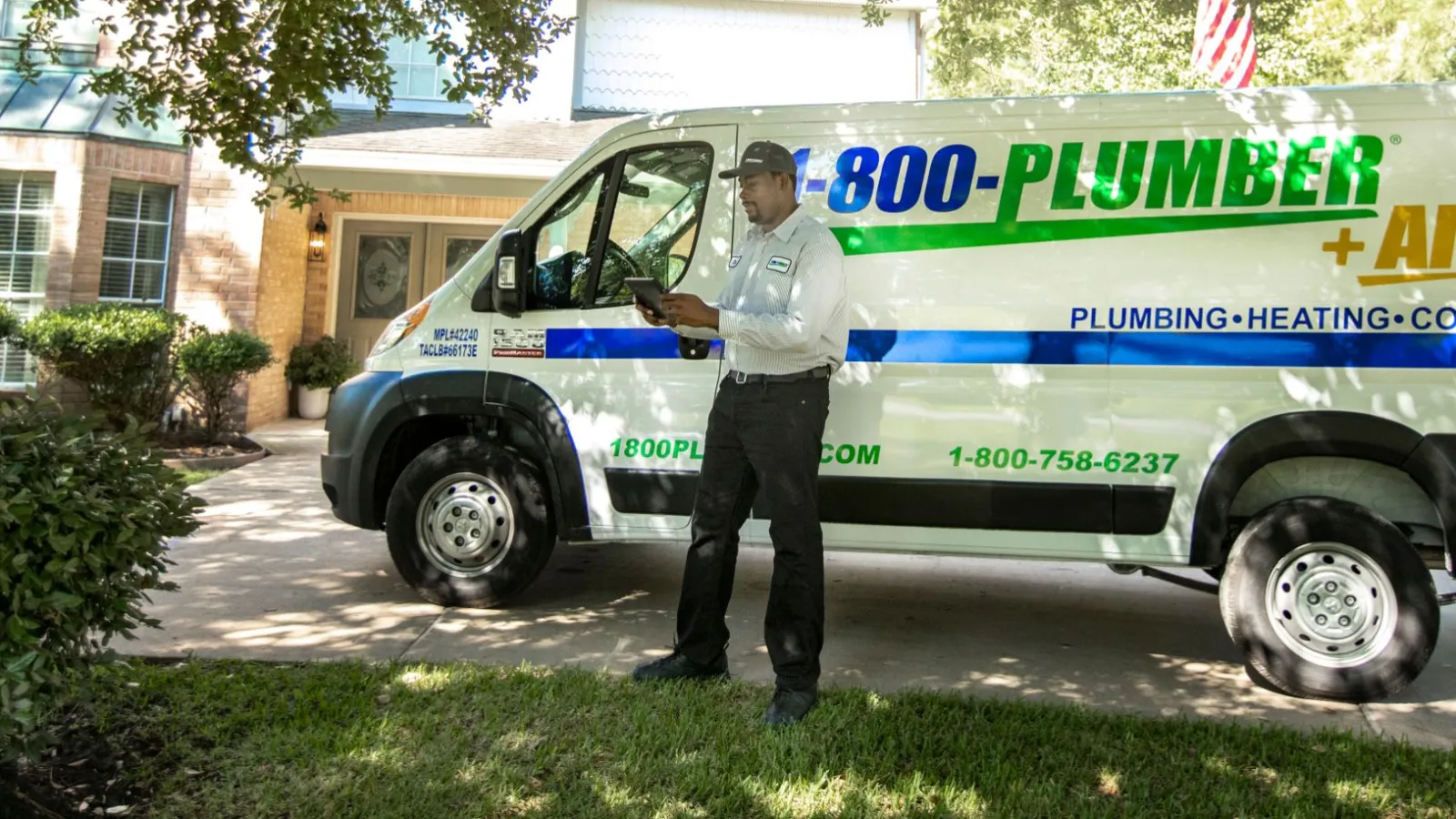 The Name You Trust for your
PLUMBING REPAIRS
Having a
HOME EMERGENCY?
Call or Find Your Nearest Pro!
The zip code you entered is not associated with one of our locations. Please visit our Locations page to find your closest location.

Your Professional
SERVICES
Our Top Emergency
Services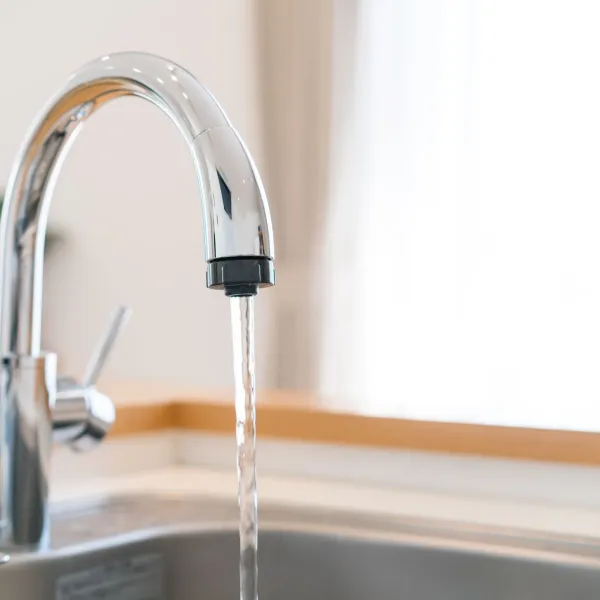 1-800-Plumber +Air of Scottsdale
Plumbing Services
Scottsdale is known for its hot summers and manageable winters, rarely dipping below 38 degrees in the colder months. The city also receives 11 inches of rain annually, well below the national average.
Despite its temperate conditions, Scottsdale's signature dry weather takes a toll on old plumbing systems. Lack of water dries out ground soil, which causes pipe warping, increasing the risk of water leaks. Long thirsty tree roots also find their way into ground plumbing.
The impact of dry summers on plumbing is just one reason why Scottsdale homeowners need reliable plumbers on standby.
Here's a closer look at Scottsdale's available plumbing services and how to spot problems before they get worse.
Ready to
GET IT FIXED?
Contact Us Now!
When to Call a Scottsdale Plumber
Every local plumbing service is different; some offer a few services, while others provide a full-service experience.
1-800-Plumber +Air falls into the latter category by offering over ten different services to Scottsdale residents, including 24-hour emergency plumbing.
How do you know when you need a plumber?
It's important to watch for signs, even hidden signs, like gradual increases in your water bill. However, if you catch them early, you could save yourself hundreds or thousands of dollars in repairs.
Let's start with the most common signs of plumbing problems:
Water Leaks
Water leaks waste 10,000 gallons of water every year per household; some homes leak almost 100 gallons daily.
Many homeowners don't notice until they feel the pain of skyrocketing water bills. That's why it's critical to identify the problem before it's too late.
High water bills are just one sign. Look out for the following signs in your home:
Musty odors in the home

Damp flooring

Basement, bathroom, and kitchen flooding

Running water sounds

Wallpaper bubbles

Interior wall cracking

Peeling wall paint

Water staining on floor, walls, and ceiling

Black mold and mildew growth

Low water pressure

Plumbing pipe rust

Dripping sounds
These signs can indicate problems with your bathroom and kitchen plumbing.
If the problem is your water heater, look for water pooling around the water tank; you may have a leaking pressure relief valve.
If you suspect there's a water heater or plumbing leak, call your 1-800-Plumber +Air professional immediately to avoid a pipe burst.
Replace plumbing systems over 70 to 100 years old to avoid future leaks and pipe bursts. If your home is more than 60 years old, book routine plumbing inspections to ensure your plumbing isn't at risk.
Clogged Drains and Pipes
Water leaks are a surefire sign of a problem, but what causes leaks in the first place?
Many water leaks start with simple clogged drains.
Catching the problem early will spare you the frustration of low water pressure, leaks, and water damage. Unfortunately, many homeowners spot it too late and end up pouring gallons of store-bought cleaners down the drain.
Unfortunately, popular store-bought drain cleaners can do more harm than good, especially on older plumbing systems. Over time, these cleaners weaken PVC pipes, caulking, and pipe fittings, causing eventual water leaks.
The plumbers at 1-800-Plumber +Air use professional snaking and suction tools to extract clogs without harmful chemicals. This approach is great news for your pipes, pocketbook, and the environment.
You also avoid the dizziness, nausea, headaches, and other health reactions caused by harsh drain cleaners.
Remember these clogged pipe signs, so you can take action quickly:
Debris stuck in fixtures or water supply

Standing water in sink and bathtub

Toilet overflows with water

Foul smells coming from your plumbing

Low water pressure

Slow water drainage

Gurgling sounds
High water bills are another sign of clogged pipes. As waste builds up in your pipes, they're more likely to crack and leak.
Your lawn could indicate clogged pipes, as well.
Clogged and crack pipes can cause flooding under your lawn. You may notice a harmless patch of new, green grass; however, that pleasant surprise could be hiding a water leak.
Want Healthy Water? Call 1-800-Plumber +Air
Plumbing problems aren't the only reasons to call 1-800-Plumber +Air. Your drinking water has a significant impact on your health.
Dirt and sediment, chemicals, bacteria, microbes, and other common contaminants sneak into your water, but water filtration stops them in their tracks.
1-800-Plumber +Air installs activated carbon water filters that eliminate chlorine, nitrates, pesticides, chloride, herbicides, phosphates, lithium, and more chemicals.
You can also get a reverse osmosis system that filters out harmful germs, viruses, and lead particles.
Problems with Hard Water
Are you living with the drawbacks of hard water? These problems are hard to spot at first but build over time.
The first sign is your laundry. Hard water fades clothes quicker than soft water. It also leaves behind a chalky residue on your clothes.
The chemicals found in hard water make laundry detergents less effective. Clothes don't look nearly as clean as they should, making it harder to remove stubborn stains. Hard water also leaves fabrics rough and scratchy, despite using fabric softener.
The same problem can affect your dishwasher, as well. Hard water doesn't work well with dish detergent, leaving encrusted bits of food behind.
Hard water can make hair look dull and unhealthy from excess mineral buildup. If you notice sudden scalp issues, hard water may be to blame.
Hard water also leaves stubborn stains inside bathtubs and sinks.
Fortunately, you don't have to live with hard water forever. 1-800-Plumber +Air installs water softener treatments that remove minerals that cause buildup, skin and scalp issues, stains, and laundry problems.
What Makes a Good Plumbing Company?
You know when to call, but who do you call to fix a leak, unclog a drain, or install a healthy water filter in your home?
There are several hallmarks of a trustworthy plumbing company, and a surplus of plumbing services is just the start.
1-800-Plumber +Air offers drain cleaning, multiple water treatments, bathroom and kitchen plumbing, full repiping, water heater replacements (including tankless), sewer services, water leak repairs, and gas line services.
Since Heating, cooling, and plumbing are often related, it's important to find a plumbing company that offers superior services in both departments.
1-800-Plumber +Air covers all HVAC needs for Scottsdale residents, including AC repair and maintenance, thermostat installation, furnace repair, heat pumps, and indoor air quality services.
Do You Have an Emergency?
A plumbing emergency could happen at any moment; this could mean four in the afternoon or four in the morning.
Not every plumbing emergency can wait until office hours, especially basement flooding, severe ceiling leaks, serious water damage, and pipe bursts. Even a sudden strange smell is cause for an emergency. These emergencies also increase the risk of electrical fires and other hazards.
1-800-Plumber +Air is available 24-hours a day to Scottsdale residents with plumbing emergencies. Emergency heating and cooling services are also available all day.
5-Star Customer Service
Even the most talented plumber can't make up for terrible customer service. Customer service is just as important to your experience as results. You deserve a company that listens to your concerns, shows up on time, and delivers service with a smile.
Superior, professional-grade plumbing products are another hallmark of stellar customer service. You should expect your repiping and PVC fixtures to last and your new water heater to work correctly.
Any plumbing company worth its salt has no problem discussing the process step-by-step. Don't hesitate to ask questions about the process and products involved.
Plumbing companies shouldn't sell you services that could harm your problem or add unnecessary costs. Honest and experienced plumbers recommend replacements to spare the pain of constant repairs down the road.
Plumbers should be upfront about not performing projects that could damage your home, like installing new plumbing without necessary foundation repairs. 1-800-Plumber +Air understands the complexities of plumbing and works with Scottsdale homeowners to find cost-effective solutions that last.
Your Health Comes First
Health precautions have never been more critical for homeowners.
Your Scottsdale plumber should exemplify the highest standard of care through exceptional hygiene, use of antibacterial products, social distancing, masks, gloves, sanitizing, and following all CDC guidelines.
1-800-Plumber +Air goes the extra mile by providing up-to-the-minute communication, as well. Homeowners are alerted when plumbers are on the way, providing ample time to prepare your home. You can also expect on-time arrivals and speedy service.
Have a question? It's your home, and your concerns shouldn't have to wait. Speak to a friendly customer service agent or plumber to discuss health concerns, products, job estimates, times, and more.
Discover Your New Scottsdale Plumber
Are plumbing issues piling up as you search for another plumber?
Enjoy customer satisfaction and peace of mind like your fellow homeowners. Learn why 1-800-Plumber +Air is the favorite plumbing company in Scottsdale, Arizona.
Contact us today to learn more about our plumbing services, or book an appointment now for fast and reliable service!
I was very impressed with Nick and that he was very professional. This was the first time we had used 1-800 Plumber and it wont be the last. Nick went above and beyond. read less

Satisfied Customer
Emanuel came out to inspect why our commode was not flushing properly. After an inspection he describer the options. Since the commode was over 40 years old we picked the option to replace the commode with a new one. He Asked several questions about what we would like and the showed us two options. We picked the one that we liked and he obtained the commode from the ware house and installed it the same afternoon.. He completed the installation and did a great clean up of the area and answered answered all of our questions. I fully recommend Emanuel and 1-800-Plumber of Pearland

Steve E.
Friendly, courteous, knowledgeable.

Marylin L.
I cannot thank Nick enough for taking care of my plumbing inspection and fixing those shut off valves. He s a true professional and have a wonderful future ahead of you! God bless you and thanks again! read less

Satisfied Customer
Kyle was efficient and professional when handling my faucet water leak. He was an expert problem solver to my numerous problems. Success!

Cheryl S.
Positive: Professionalism , Punctuality , Quality New hot water heater installed same day as estimate. Very friendly and quick. Very thorough explaining everything. read less

Satisfied Customer
Justin and Richard from electric cane. Did a superb job! Highly recommend always!

Satisfied Customer
As a consumer and customer I am very happy with 1-800-Plumber Air of Pearland. I really appreciate the concern Joe and his helper showed for my issue and for the work they performed. I highly recommend 1-800-Plumber Air of Pearland

Lee
Tony and Carlos are awesome in what they do. They did a great job on about 20 different projects for my family and me. They did security lights patio lights front porch lights. Ran all the electrical for our new master bath remodel. Added on some new interior lights and changed out some switches. I have light where there once was darkness. Thanks guys.

Satisfied Customer No surprise
costs at the end of a job On-Time
Committed to on-time arrivals