Your Professional
SERVICES
Our Top Emergency
Services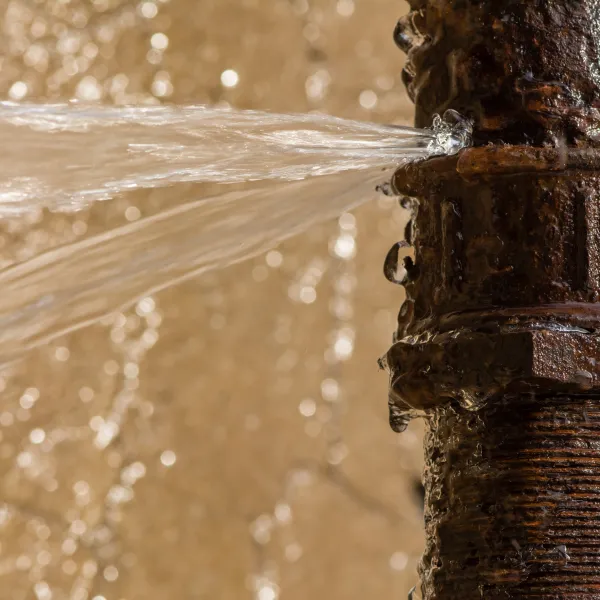 Water Leaks
1-800-Plumber +Air of Indianapolis


We don't have to tell you that having water leaks isn't a good thing. Before we begin this article, if you have a water leak, the first thing you will won't to do is turn off your main water supply. Wherever you have a water leak it is bad news, that damage it can cause to your house can be huge if not caught in time.We at 1-800-Plumber +Air of Indianapolis are here to help you every step of the way.
How can you tell where a water leak is coming from?
If you are experiencing a water leak, you know they can come from anywhere. These are some tips on how to find a hidden water leak.
Your Water Meter
One of the easiest and best ways to tell if you have a leak in your plumbing is to check your water meter. For this to work you will have to turn off all the water in your home. You will need to shut off all the faucets, make sure the washing machine, dishwasher, ice machine and anything else that uses water is turned off or not running.
Then you will watch your water meter, if you see it change while everything is off, you more than likely have a fast moving leak. If the meter doesn't move immediately, wait a couple of hours and check again. If it does change, you are more than likely experiencing a slow moving leak. This leak could be anywhere past the meter, and any piping past the meter is the homeowners responsibility.

Your Bill
If your water habits haven't changed, but you see an ever increasing bill every month, you may have a leak. The best way to verify is to look at your past few bills from a few months and compare them. Your water bill should stay pretty consistent from month-to-month. Most of your pipes are underground, so you may never detect a leak in those parts of your system, but they are your responsibility. It is always good to have a professional licensed plumber to make a thorough check of all your pipes. Luckily, the plumbers with 1-800-Plumber +Air of Indianapolis can detect underground leaks for you.
Your Toilet
Toilets can account for up to 30 percent of your home's total water use. If you suspect your toilet is to blame, grab some food coloring and add a few drops to the tank (the part on the back of the toilet, which is clean water). Wait 15 minutes, if the colored water shows up in the bowl, you have a leak that allows the water to drain and flow from the tank without ever flushing it.
Check Places that have Common Leaks
Check often the back of cabinets and under sinks for any signs of mold or funky smells. This may help indicate a leak. Fast attention may save you a lot of money in repairs. Also having a yearly tune-up and inspections of your home to check for leaks or other problems is a great way to avoid issues throughout the year.

What to Do If You Have a Water Leak
A water leak is bound to happen to most homeowners at some point in their life. But you don't have to go through it alone. 1-800-Plumber +Air of Indianapolis is here to help.
We know dealing with a water leak can be a stressful ordeal. Here are a few tips to follow if you do have a water leak.
Acting Quickly

Once you discover a leak, you will want to act quickly to avoid any further damage or repairs. In some cases, this will be unavoidable. But most leaks discovered early will have minimal damage. Once you discover the water leak, the first thing to do is to turn off your water to whichever appliance it is leaking from. If there are electronics by the leak you will want to unplug them and move them, if the electronics are in water already you will need to shut the circuit breaker off.
If it is not leaking from an appliance, you will have to turn the main water clave off, so it is always a good idea to know where this is located. It could be located in your garage, yard or somewhere offsite. It is usually where your water comes into your house.
Calling a Plumber
Now that you have the water turned off, you should now call your local, trusted, licensed and insured plumbers. The sooner they can respond the better. Contact Us now! If you suspect there has been electrical damage you should call your electrician as well.
If you do experience a water leak in your home, don't panic, and know we are here for you and rest easy knowing that we can get your house back to normal in no time.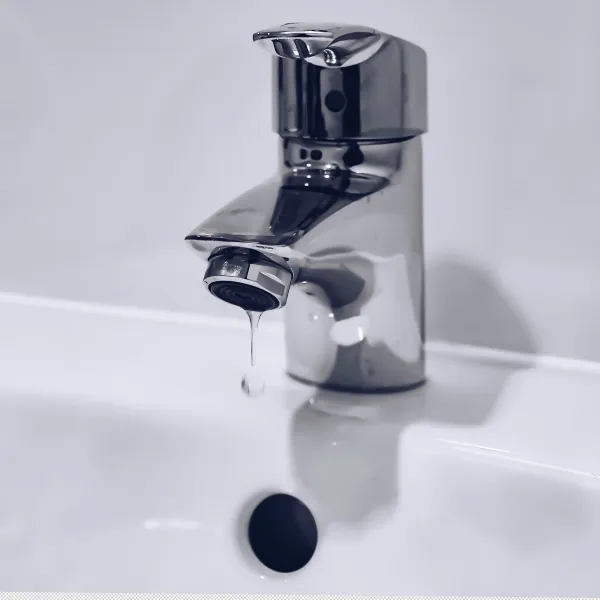 If You Have a Water Leak, Call Us!
There's no time to waste when it comes to leaks, mold can start to grow within just 24 to 48 hours. The fact alone that they can waste thousands of gallons of water should be enough to call the pros ASAP.
That's where the water leak services of 1-800-Plumber +Air of Indianapolis comes into play. Our team of plumbing professionals can come to your home and inspect it for leaks anytime you ask us to. You can count on us 24/7, so if you experience leaks, especially burst pipes, give us a call or Contact us, and we'll come to your rescue.
Apart from the services we offer, there's a lot that makes us stand out from the rest of the pack. First, we listen! We strive to give our customers exceptional service, which includes listening to your needs. Our technicians will listen and come up with a practical and lasting solution. We encourage our clients to ask questions whenever they need clarification. We also ensure we explain our proposals thoroughly and keep you informed every step of the way.
Ready to
GET IT FIXED?
Contact Us Now!
Exceptional service! I highly recommend them for your plumbing needs!

Angelica C.
I cannot thank Nick enough for taking care of my plumbing inspection and fixing those shut off valves. He s a true professional and have a wonderful future ahead of you! God bless you and thanks again! read less

Satisfied Customer
I was very impressed with Nick and that he was very professional. This was the first time we had used 1-800 Plumber and it wont be the last. Nick went above and beyond. read less

Satisfied Customer
Nick was wonderful did an outstanding job, explained all options and extremely thorough. She will call back and use us again. She was very pleased and very happy that she didnt have to clean up after him.

Satisfied Customer
The tech was so nice, knowledgeable and efficient.

Satisfied Customer
First plumber we called wanted $3500.00 to replace everything. Emanuel came out and suggested we change one part and less than $300.00 later we was up and running again. From Mark, to Taylor, and then on to Emanuel the whole experience was professional and I will be a customer for life. Hopefully not often though. Great working with you guys!.

Brian
Chad C. with 1-800-plumber really cared. He was extremely thorough and made sure the job was done correctly. Would definitely recommend him!

Kathy Y.
Plugged drain outside of house. Came out the next day, showed us the video of the tree branches in our line, gave me a quote over the phone and I had them start work. Finished in a few hours and left with our system drain restored.

Craig C.
Very nice and knowledgeable people from office staff to the plumbers. Would definitely recommend using this plumbing company.
Linda G.
friendly, knowledgeable, helpful and courteous

Satisfied Customer No surprise
costs at the end of a job On-Time
Committed to on-time arrivals