Your Professional
SERVICES
Our Top Emergency
Services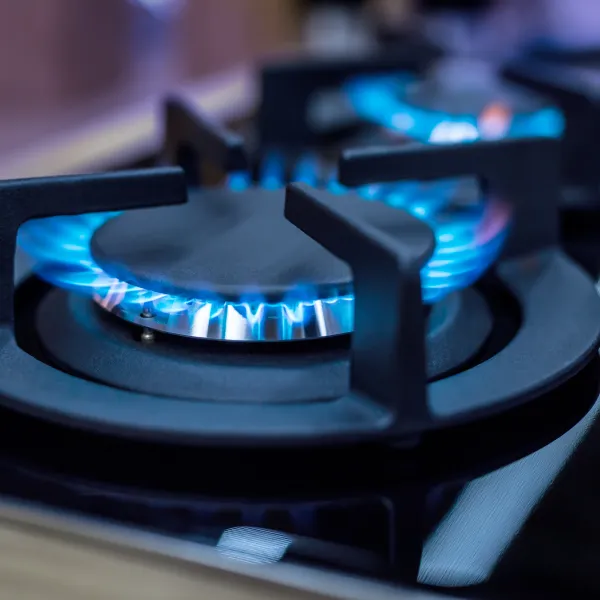 A Comprehensive Guide to Gas Lines in Indianapolis, IN

If you have a do-it-yourself mentality, you might've wondered about whether or not you can install the gas lines for your Indianapolis home without professional training. This guide will set the record straight on who can and can't install gas lines.
What Are Gas Lines?
Every time you turn on your gas stove, you should thank the gas lines for helping to create the heat. Gas lines are responsible for bringing the gases to the heat-using devices. It's not just your stove and oven. Gas lines also provide heat for dryers, showers (through water heaters), and even swimming pools.

However, gas leaks are a threat that everyone should take seriously, regardless of if they install their own gas lines. In the next section, we'll discuss how gas leaks happen and what other emergencies they can lead to.
Gas Leak Causes
There's no universal cause for a gas leak, but these are some of the biggest reasons:
Inferior Appliances
If your appliances aren't top-quality, you might be at greater risk of a gas leak. It could be that they were poorly made to begin with or that age has gotten the better of them.
Poor Installation
You need your gas-using devices to be installed perfectly. Any room for error can mean room for gas leaks. Before hiring a company to install your stove, read through their reviews and about their installation methods.
The appliances might not be fully connected to the gas lines. This means gas could easily escape into your home. 1-800-Plumber +Air of Indianapolis guarantees proper installation for all of our clients.
Gas Lines Wear-and-Tear
Gas lines are a type of pipe, helping to transfer a vital material into your home. Like water pipes, they're prone to damage from age and corrosion. While a water leak is aggravating and needs to be addressed, a gas leak is a far-more potentially dangerous situation.
You need to inspect your gas lines regularly for signs of damage. See if they're cracked or corroded. If they are, call 1-800-Plumber +Air of Indianapolis to discuss safety options and to schedule an inspection.
Signs of a Gas Leak
There are multiple ways to detect a gas leak, utilizing multiple senses. Immediately get yourself to safety, outside of your home, if you notice any of the following:
Sulfur Smell
Gas leaks can cause a very strong smell of sulfur or rotten eggs. You're not actually smelling the gas itself, which is odorless and tasteless. Gas companies add this scent to trigger a reaction from occupants.

Pay attention to how your home smells. If your sense of smell is weak or you have nasal congestion, use as many of the other gas-leak detection strategies as you can.
Increased Gas Bills
Any unforeseen utility bill increase is a cause for concern. If your gas bill has skyrocketed in the last month, it could indicate a gas leak.

Since gas is still being brought into your home, you're going to be charged for it. However, since it's not contained, you won't have control over how much comes in. Gas leaks are more of a health concern than a money one, but you should still monitor your bills.
Hissing
Your gas lines might be making a hissing noise. This is a very strong sign of a gas leak. A substantial hiss could indicate a substantial leak.
Dying Plants
Do you notice your houseplants are wilted and gasping for life even though you give them enough water, sunlight, and love? They could be getting choked on natural gas.
Health Problems
Gas leaks can cause a whole host of health problems. Get to emergency care right away if you're experiencing any of the following:
Headaches

Nausea

Confusion

Irritability

Trouble breathing

Flushed skin

Eye Irritation

Intense, unexplained lethargy/drowsiness
Non-Functioning Devices
Wondering why your stove is producing such a weak flame, or why your hot water is lukewarm at best? It's possible there's a leak in your gas lines, causing a reduction in pressure.
What to Do If You Detect a Gas Leak
A gas leak isn't your fault. However, properly addressing it is your responsibility. This is what you need to do if you detect or suspect a gas leak in your home.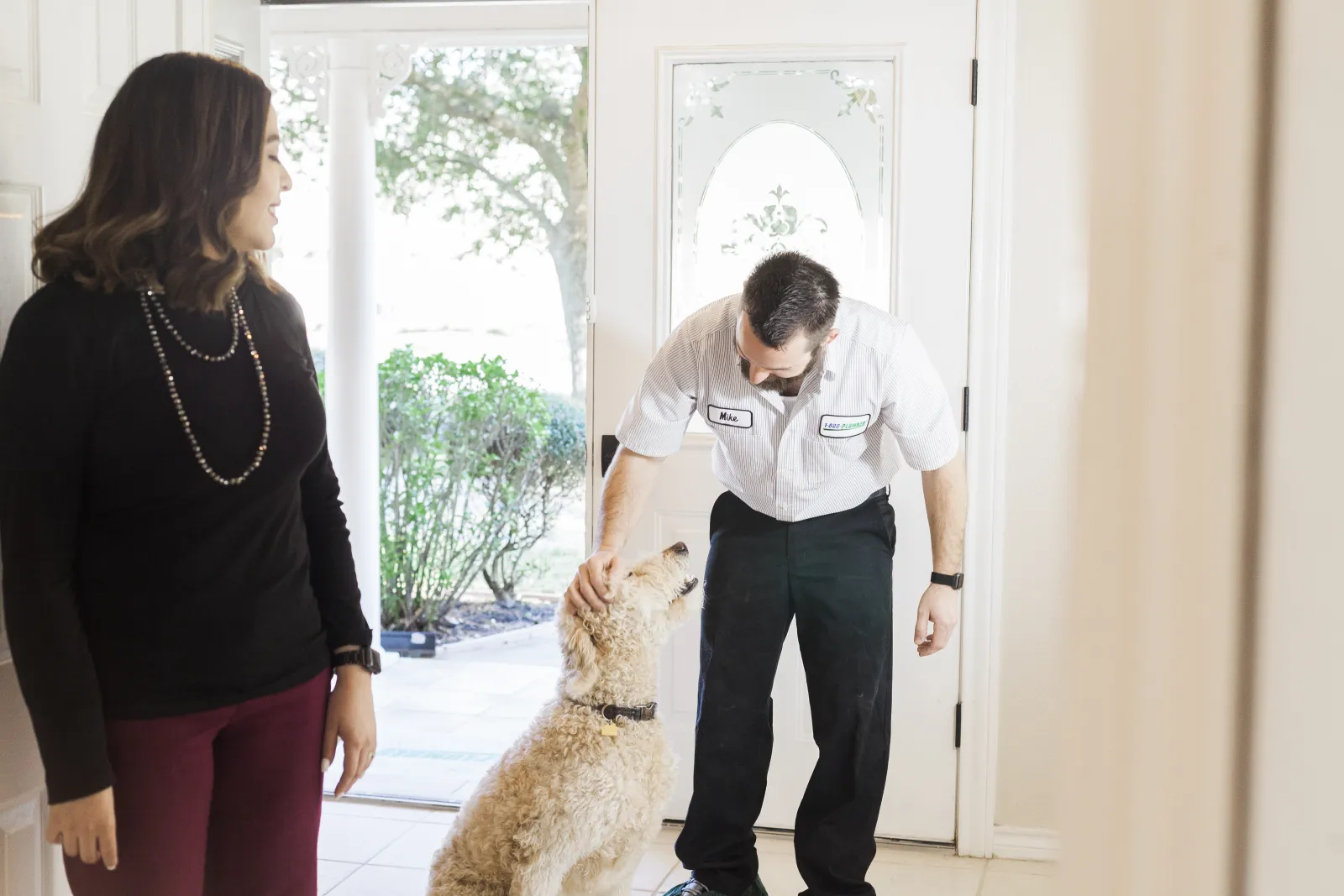 Inform Your Household
Everyone in your home needs to be alerted of the gas leak. No matter what time it is, you all need to be outside as soon as possible, including pets. Hold some practice drills to help guarantee a quick response.
Open Windows
It's crucial to ventilate your home to help get rid of gas. Make sure you know how to quickly open all of the windows. Inform the other members of your household of the leak and instruct them to go outside while you finish opening the windows.
Turn Off All Gas-Using Devices
Anything that runs on gas needs to be turned off. Some devices have pilot lights. Make sure you know where these are and how to turn them off as well.
Turn Off All Electrical Devices
You might not realize this, but electrical devices can also be dangerous during a gas leak. Shut them all off right away, as flipping a light switch or turning on your phone could cause an explosion. Natural gas is really that powerful.
Get Outside
Get out into the fresh air right away. Go as far as you need to feel comfortable. Take a moment to collect yourself, noticing any signs of exposure in you or anyone else.
Call
Call your gas company to report the leak. They should send a team out to fix the leak right away. Find a safe place to go in the meantime, such as a friend's house or a local business. When the gas leak is resolved, follow their instructions for what to do in the aftermath.
Can You Install Gas Lines Yourself?
Now that you know all of the dangers of gas leaks, are you able to install the gas lines yourself?
The short answer is "Yes, but…' While many jurisdictions allow homeowners to install their own gas lines (with permit), there are lots of risks involved, such as:
Safety Risks
The main reason to not install your own gas lines is the safety risk. We spoke earlier about gas leaks caused by faulty installation. You might think that you have your gas lines properly connected to your appliances, only to learn gas was escaping into your home.

A gas leak could result in major illness and/or death. Besides gas inhalation, harm could come in the form of fires and/or explosions. To guarantee a safe installation, call professionals, like the experts at 1-800-Plumber +Air of Indianapolis.
Insurance Risks
Let's suppose something goes wrong with your DIY gas line installation and your home is damaged (a real possibility). You report it to your insurance company. Your homeowner's insurance should cover it, right?
Considering you're liable for this damage, probably not. Your plumber needs to have liability insurance so that you won't be obligated to pay out-of-pocket for damages. All plumbers at 1-800-Plumber +Air are fully insured, licensed, and bonded.
Aftermath Risks
If you hire a professional plumbing company, such as 1-800-Plumber +Air of Indianapolis, you can schedule a follow-up inspection to ensure everything is running smoothly and catch any potential problems.

However, you can't quite do that when you install your gas lines yourself. You likely won't know there's a problem with your installation unless you actually hire a plumbing company to check it out. It makes far more sense to just call a plumbing company in the first place.
Legal Risks
Never assume that you can install your own gas lines. You need to check your local jurisdiction for the exact rules about who can install them, and how. It might be restricted to licensed plumbers. Being caught installing gas lines without authorization could result in some steep fines.

Need Gas Lines Installed? Call Us
Installing gas lines on your own is just too risky. You need to find experts who can handle the work and ensure gas can safely reach your devices, without fear of leaks.
1-800-Plumber +Air of Indianapolis are those experts. Contact us today if you need gas lines installed or replaced. We're thrilled to work with you and help improve your home.

Ready to
GET IT FIXED?
Contact Us Now!
Wow wow wow, Paul was excellent. Fair price, honest, did everything he said he would do and more. Fixed a line not slopped and 2 breaks at the tap. I recommend this business any day of the week. Excellent. I will use them for all my plumbing needs. He let me use my online coupon.

Debra's Passion Boutique
On time, fast working, and did a great job

Michael R.
Joe and Kyle installed a new water heater. They were very professional and courteous. They explained my options and I was also offered a discount. I will definitely use this company again.

Linda B.
Fine young man and as far as I am concerned he can be his permanent tech. He was very polite and he was very pleased with him and will be calling us again to work with Manolo. Manolo needs a pat on the back and he did a good job.

Satisfied Customer
Justin and Richard from electric cane. Did a superb job! Highly recommend always!

Satisfied Customer
They replaced our heater and did an excellent job.

Satisfied Customer
"Great service ,plumber was very good and did a great job .very happy"
Joseph G.

Enes provided a very thorough and professional inspection, assessment and proposal for my sewer drain replacement.

Rany W.
I was greeted by Manolo Baez, introduced himself, polite, very clean, Manolo checked things out, I needed a new filter, explained the importance of good filters and how they work, I was very satisfied with his explanation. Manolo is knowledgeable and very professional, made me smile read less

Satisfied Customer
Kyle Urban is great! He does beautiful work and is a great guy! We will request him personally from now on.

Kelly W. No surprise
costs at the end of a job On-Time
Committed to on-time arrivals