Your Professional
SERVICES
Our Top Emergency
Services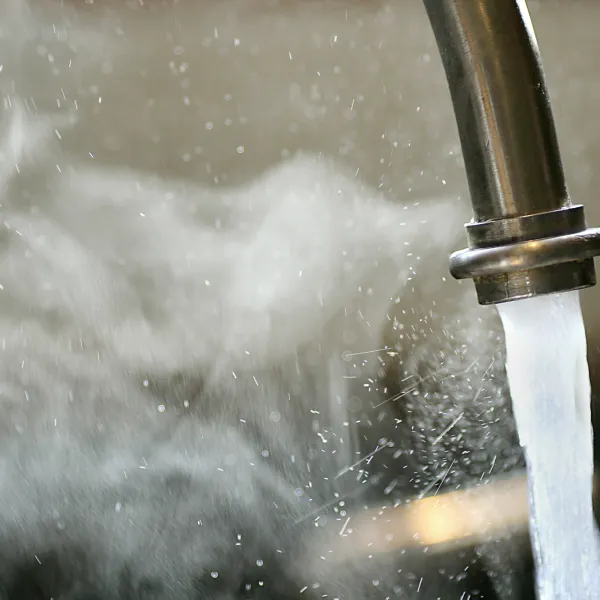 1-800-Plumber +Air of Indianapolis
The Pros and Cons of Tankless Water Heaters

If you live in Indianapolis and are serious about making your home more energy-efficient, you need to know about tankless water heaters. They're less wasteful than traditional models and take up far less space. However, it's important to fully know what you're getting into. Read on to learn about the pros and cons of installing tankless water heaters.
What Sets Tankless Water Heaters Apart?
A standard, storage tank water heater can run for several hours per day. At any time, day or night, you can turn on the kitchen sink or the shower and get hot water within seconds.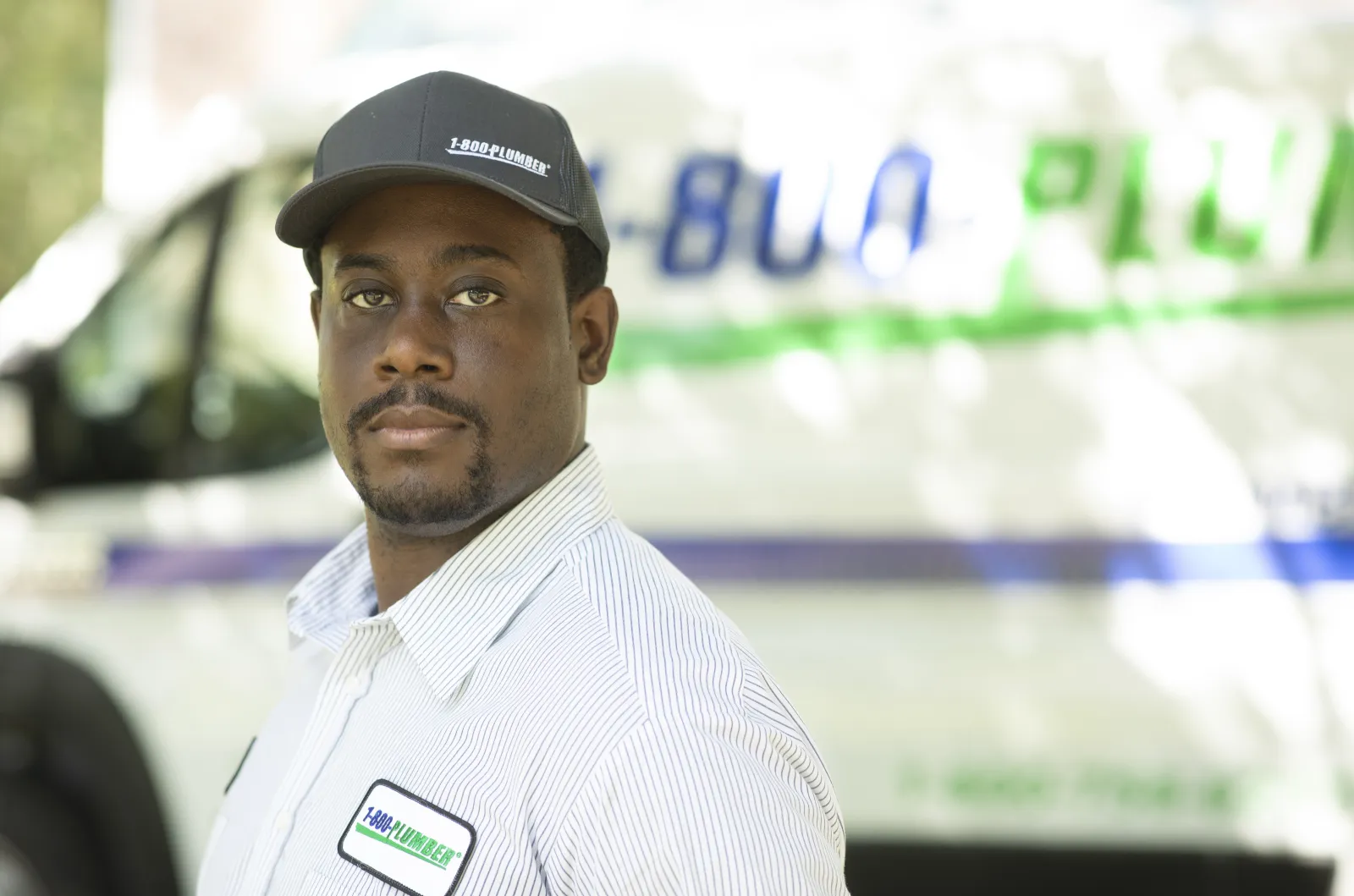 That's definitely a modern convenience that's easy to take for granted. However, these water heaters can consume large amounts of energy and money.

Some storage tank water heaters are more efficient than others. Their performance depends on factors like size, age, and how much hot water you're consuming on a daily basis.
Tankless water heaters also provide hot water on-demand. The big difference is that they don't consume nearly as much energy as storage tank water heaters.
With tankless water heaters, your water reaches the perfect hot temperature via gas or electric power. It's just like before, only you're conserving far more energy. You can also reclaim space in your home that was previously taken up by a bulky storage tank water heater.

As with any home addition, there are advantages and disadvantages to tankless water heaters. Read each of these items carefully to fully understand what a tankless water heater can do for you.
Pro: Energy Savings
Energy consumption can drop dramatically when you install a tankless water heater. If you use no more than 41 gallons of hot water each day, a tankless water heater could use 24 to 34% less energy, according to the Department of Energy.

Energy saving is still possible if you use way more hot water than that. You could reduce your energy consumption by 14% if you use about 86 gallons of water per day.

Reduced energy consumption can also mean reduced energy bills. The initial setup of tankless water heaters can be expensive (more on that in the next section), but the long-term difference is what really matters.
Tankless water heaters are also great for helping you become more aware of the many ways you could be wasting water. Are you flushing your toilet when you don't need to or staying in the shower far longer than you should?
Don't beat yourself over these things, as you're not alone. Just acknowledge that you can and will do better.
Con: Expensive to Set Up
Tankless water heaters can last twice as long as storage tank ones. That also means they can cost at least twice as much. It's a pretty fair trade-off, but it could give you some pause, especially if you're on a tight budget.

You can find a lower-priced tankless water heater for under $1,000. However, higher-end ones can cost as much as $3,000. The costs don't stop there. You'll also need to factor in installation fees.

According to HomeAdvisor, the cost of installing a tankless water heater can be up to $4,800 overall.

You may need to completely rework your home's electrical wiring or gas piping to accommodate your new tankless water heater. This is highly-skilled work that requires professional effort, like the kind you'd find from 1-800-Plumber +Air of Indianapolis.
The setup costs for tankless water heaters are high. However, you can recoup those costs in about six years. You can also benefit financially by qualifying for a 10% tax credit for your tankless water heater. Be sure to include this when filing your income taxes for the previous year.
Pro: Better at Providing Hot Water
A storage tank water heater has to work pretty hard to regularly provide hot water for a household. If you're living with multiple people and have to wait to use the shower in the morning, your water could be lukewarm at best.
This isn't the fault of the water heater, of course. Nonetheless, wouldn't it be nice to have a water heater that was better at giving you hot water on a consistent basis?
Tankless water heaters can do that. When you want hot water, you just need to turn the proper knob and let it flow forth. The principle is the same as using a storage tank water heater. The only difference is that you don't have to deal with "standby loss," energy expended by water heaters in order to keep water hot.

That doesn't mean a tankless water heater can do everything at once. If you're running the dishwasher or washing machine while taking a shower, the heater will have to work overtime to provide each appliance with hot water.

Do things one at a time when it comes to water consumption. No matter what kind of water heater you have, your main goal should always be conservation. Tankless water heaters help you to save water, but it's up to you to replace bad habits with good ones.
Con: Costs of Additional Maintenance
Once you've installed your tankless water heater, maintenance is a must. Without proper upkeep, your warranty could become invalid and your tankless water heater's lifespan could end prematurely.
Maintenance costs money, but the alternative is repair and replacement costs that are even more expensive. A big issue is mineral accumulation, leading to hard water. This causes problems for tankless water heaters, such as scaling.

Descaling lets you undo mineral damage by flushing your system with vinegar. Some areas are more prone to hard water than others. However, you should have your tankless water heater serviced at least once a year.

Your owner's manual should come with information on how to flush your tankless water heater. However, it's best to utilize professional help for this. 1-800-Plumber +Air of Indianapolis can help you with your tankless water heater maintenance, among many other first-rate plumbing services.
There are also accessories that can help you keep your tankless water heater in good shape. Install a water softener along with your heater to keep hard water from building up. An inline filter can also keep unwanted particles from damaging your tankless water heater and causing other problems with your home's water. Without filtration, your showerhead could become seriously clogged.
Ready to
GET IT FIXED?
Contact Us Now!
Is a Tankless Hot Water Heater for Me?
Choosing the Right Tankless Water Heater
After you've decided to purchase a tankless water heater, you need to focus on finding the right one. This depends on the needs of you and your household and the size of your home.

Flow rate is the first thing to consider. This is the amount of water (in gallons) used by a device per minute. Combine the flow rates of all water-using devices to find the target flow rate for your tankless water heater.

You also need to figure out the necessary temperature rise for your tankless water heater. This is calculated by subtracting your current water temperature from your desired water temperature. The difference is known as the "temperature rise," and it's important for ensuring you have a properly sized and totally effective tankless water heater. You might prefer a gas heater, as these tend to achieve better temperature rise than their electric counterparts.

Don't rush into these calculations or simply guesstimate. Thoughtfully examine all of your household's combined water usage habits over a month or so. You might be surprised by what you learn, and you can guarantee you'll get the right tankless water heater for your home.
Gas or Electric Tankless Water Heaters: Which Is Better?
We've mentioned both gas and electric tankless water heaters. Each can provide hot water at a quick rate. Many people consider gas tankless water heaters to be superior, due to greater hot water output.

However, gas units are a lot more expensive and complicated to install. They can also have much higher energy costs compared to electric ones, which tend to be more efficient. Gas heaters also require a lot more maintenance.
Think carefully about what you want from your tankless water heater and see which kind - gas or electric - will be better about addressing your needs.
Rethink Your Water Heater
A tankless water heater is a great addition to any home that cares about energy efficiency and saving money. You can free yourself from the burden of a colossal storage tank water heater and the high bills that come with it.
You should also work with plumbing experts, like the ones at 1-800-Plumber +Air of Indianapolis. Whether you need a new system installed or maintenance performed on an existing one, we want to be there.
It's our pleasure to teach you about the wonderful benefits of tankless water heaters and offer our services along the way. Please contact us today if you have any questions or wish to schedule an appointment.

We look forward to helping you get your tankless water heater installed and helping with any additional maintenance in the years to come.
Ready to Go Tankless in Indianapolis?
You began this page with one question "what is a tankless water heater?" We hope that we've helped you understand what they are and how they can help you. For more information about purchasing a unit, getting it installed, and cutting your energy bills, please contact us! We are local to Scottsdale and service the surrounding areas, and we would love to address any questions.
EMANUEL REYES IS GREAT!!!!!!!!!!!!!!!!!!!!!!!!!!

Kathleen E.
Fine young man and as far as I am concerned he can be his permanent tech. He was very polite and he was very pleased with him and will be calling us again to work with Manolo. Manolo needs a pat on the back and he did a good job.

Satisfied Customer
Very knowledgeable, friendly and awesome work. Highly recommend this crew for any plumbing needs.

Tom T.
Joesph came out right on time. Showed me what my issue was, and told me my options (very professional). This company is fair and honest! They don't try to up sale or over price their product or service.. I highly recommend 1-800-Plumer of Pearland!! Go with these guys and you won't be disappointed!

Terril Kelly
Nick was wonderful did an outstanding job, explained all options and extremely thorough. She will call back and use us again. She was very pleased and very happy that she didnt have to clean up after him.

Satisfied Customer
Positive: Professionalism , Punctuality , Quality , Responsiveness , Value

Satisfied Customer
First plumber we called wanted $3500.00 to replace everything. Emanuel came out and suggested we change one part and less than $300.00 later we was up and running again. From Mark, to Taylor, and then on to Emanuel the whole experience was professional and I will be a customer for life. Hopefully not often though. Great working with you guys!.

Brian
Had a plumbing issue on a Sunday afternoon. Joey came out and got the problem resolved. He was very courteous, professional and knew exactly what to do.

Satisfied Customer
Kyle was efficient and professional when handling my faucet water leak. He was an expert problem solver to my numerous problems. Success!

Cheryl S. No surprise
costs at the end of a job On-Time
Committed to on-time arrivals