Your Professional
SERVICES
Our Top Emergency
Services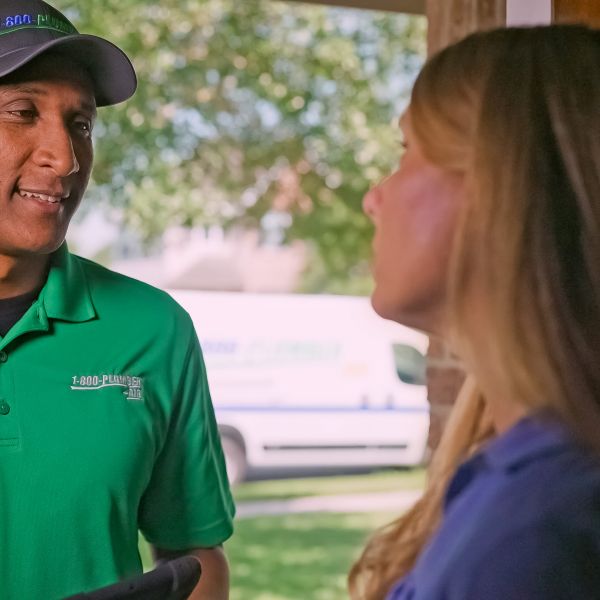 Heater and Furnace Repair
1-800-Plumber +Air of Indianapolis
You go to turn the heater on, and nothing happens. We have all been there before as we realize our chilly house means the heater isn't working. Just like our cars, our heater needs regular maintenance and tune-ups, from minor fixes to major repairs, or replacements, you can count on 1-800-Plumber +Air of Indianapolis to get the job done right the first time. We understand and are here to help when your heater doesn't turn on or doesn't heat your house properly, we can get your home warm again in no time.
Ready to
GET IT FIXED?
Contact Us Now!
How often does a furnace need maintenance?
So how often should your furnace require maintenance? On all new furnace installations, the manufacturers require yearly maintenance to ensure the system is running properly and that there are no issues with the system. And to keep the warranty of the new system intact.
We at 1-800-plumber +Air of Indianapolis recommended the same. Yearly maintenance can catch a problem before it arises, from checking the heating elements, to changing the air filter. Annual maintenance, including a thorough examination and cleaning of the parts that commonly malfunction, like the air filter, the fan, the pilot light, and the heat exchanger, can usually prevent problems.
What are the most common issues with a furnace?
No one wants to deal with an issue with the furnace, the weather is getting colder, and the temperature is slowly dropping in your house, we at 1-800-Plumber +Air of Indianapolis have compiled a list of some of the most common issues when it comes to your furnace. You can always Contact Us now for immediate assistance

The thermostat does not work. One of the most common issues when it comes to the furnace is a malfunctioning thermostat.

Flickering or weak pilot light. If your pilot light changes at all, you should call your local and trusted furnace technician. This could mean there is excessive carbon monoxide in your furnace and can turn into a dangerous situation and should be fixed immediately.

Dirty filters. The air filter should be changed once a month to keep your furnace running properly. A dirty air filter can lead to reduced airflow in your heater causing your heater not to run properly.

A cracked heater exchanger. The heater exchange separates the warming flame from the air, ensuring that your furnace runs safely, which can be a costly fix. Unfortunately over time the heat exchanger can crack if the air filter doesn't get changed. If the furnace goes out, call a licensed furnace technician to diagnose your furnace.

Blower belt. The blower belt is part of the motor that helps keep the fan running. Over time these will sometimes start to fray or even break. This is usually noticed by a high pitched squealing sound from the furnace as it runs. Getting the belt replaced will help improve the performance of your heater fan.

Over-cycling. If you notice that your heater is continually cycling on, even if it recently just turned off, this can be a sign that your limit switch is malfunctioning. You may notice your furnace to be continually blowing, even when it wouldn't be. This again will have to be diagnosed by a professional HVAC technician.

The furnace isn't blowing. A few different issues could cause this. The primary issue is to ensure that the blower isn't clogged, to do this, make sure the blower area is free from any debris that may be clogging the area. Next would be to see if there is a flashing red light on your blower, if you see the red flashing light, the next step would be to call a HVAC technician.

Ball Bearings. Over time, your furnaces' ball bearings can wear out, and they will require replacement. If you hear a scraping noise coming from your heater, turn it off, and call your local and trusted technicians.

Noises coming from your heater. If you are hearing a pinging, popping, or even a rattling noise coming from your heater, these noises could be caused by quite a few different issues. From a simple fix to tightening a loose panel, or to your ductwork. If you are hearing a noise and not sure where it is coming from, Contact Us now for help.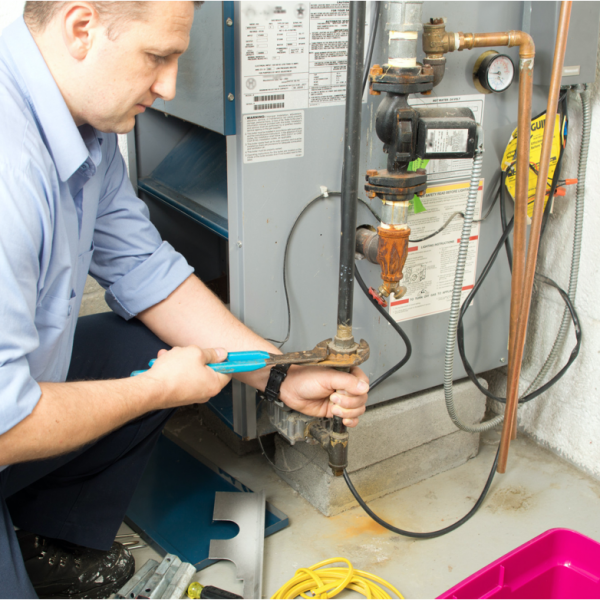 Furnace Tune-Up
If you are experiencing any of these issues, the best thing you can do is schedule your yearly furnace tune-up and we at 1-800-Plumber +Air of Indianapolis will perform a Fall Inspection. We will inspect the heat exchanger, clean the outside Condenser and perform a 15 - Point Inspection.
A heating Service You Can Trust
Dealing with a heating emergency can be miserable and dangerous, there is no time to lose when it comes to dealing with the heating problem. Get your home back to heating properly and running with 1-800-Plumber +Air. We understand how important it is to have to get heating or plumbing repairs, and we are here to help.
If you are searching for a heating company you can trust, 1-800-Plumber +Air is always available. We are one of the industry leaders. No matter what the situation or the time, we can come over to help with all your heating needs and more! Call for immediate assistance or Contact Us for a future appointment.

Apart from the services we offer, there's a lot that makes us stand out from the rest of the pack. First, we listen! We strive to give our customers exceptional service, which includes listening to your needs. Our technicians will listen and come up with a practical and lasting solution. We encourage our clients to ask questions whenever they need clarification. We also ensure we explain our proposals thoroughly and keep you informed every step of the way. So give us a call today!
did a excellent job on repiping my house n clean n very please with the work they done.

Willie W.
This was THE most painless repair experience! We had a leak in a pipe behind our water heater, spewing water out into space, ugh. Joe and his apprentice, Dan, were here in about an hour or so. They were both so very friendly from the moment they showed up at the front door! After they determined the problem, we discussed the needed repair, and then they began to replace the pipe(s) behind the water heater. This was pretty much an all-day job and I can honestly say it was no problem having them in my home. They were not only professional and courteous employees; they were two very kind individuals, who were also comfortable and friendly around my crazy dogs! I have had nothing but the finest experiences with this company and cannot recommend them highly enough! They are the best!

Barbara H.
They replaced our heater and did an excellent job.

Satisfied Customer
Friendly, courteous, knowledgeable.

Marylin L.
I was greeted by Manolo Baez, introduced himself, polite, very clean, Manolo checked things out, I needed a new filter, explained the importance of good filters and how they work, I was very satisfied with his explanation. Manolo is knowledgeable and very professional, made me smile read less

Satisfied Customer
Mason with 1-800-Plumber first listened to my issues and past experiences with other plumbing companies. He did a thorough diagnosis of the problem and found a solution, the correct solution which wasn't the most expensive solution. Thanks for your honesty Mason.

Carolyn P.
1-800 Plumbers Sugar Land is the best!! Hector the owner and his team of men, specifically Chad were great! Very friendly, thorough, fast, and I didn't feel like I was being taken advantage of or robbed.

Erinn D.
Emanuel was excellent. He fixed our issue very quickly and explained exactly what the problem was and how he fixed it. Very friendly and trustworthy!

Kyle S.
I would like to recognize both Taylor and Emanuel for both outstanding customer service, professionalism,and craftsmanship on a recent repair at my home.

Alan J.
z was fantastic! Very nice and easy to talk to and he explained everything perfect! Very professional! I would recommend him to anyone !

Satisfied Customer No surprise
costs at the end of a job On-Time
Committed to on-time arrivals