Your Professional
SERVICES
Our Top Emergency
Services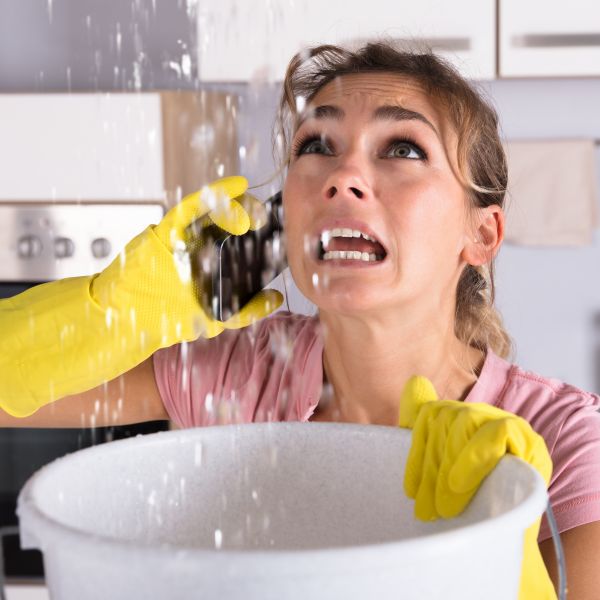 Emergency Plumbing Services
1-800-Plumber +Air of Indianapolis
An emergency is anything that poses an active risk and which needs to be addressed immediately. That can definitely include plumbing issues. If you need emergency plumbing services, you should call 1-800-Plumber +Air of Indianapolis.
Ready to
GET IT FIXED?
Contact Us Now!
Searching for Your Emergency Plumber in Indianapolis
Common Plumbing Emergencies
It might be annoying if your sink is leaking, but that alone wouldn't be an emergency. However, these scenarios would definitely qualify:
Burst Pipe
Pipes made of seemingly the sturdiest material can still burst if they're not treated properly. They often burst in the winter, which can be prevented by running your faucets at a slow trickle. This keeps the water from freezing and eventually bursting the pipes.
A burst pipe needs to be patched up right away. Turn off the water to prevent further damage, and call 1-800-Plumber +Air of Indianapolis. Our emergency plumbing services will swiftly arrive to repair your pipe.
Clogged Toilet
A clogged toilet is both a major inconvenience and very dangerous. Raw sewage is full of bacteria that needs to be flushed and treated for your health. If your toilet is backed up, you're going to risk exposure to many toxins, which can cause eventual sickness.
The clog might not be due to sewage backups, but you still might need emergency plumbing services to fix it. Some clogs can be solved with plunging. Others, like toys being flushed, require the help of experts, like the ones at 1-800-Plumber +Air of Indianapolis.
Gas Leak
Plumbing companies are equipped to handle gas lines. If you detect or suspect a gas leak in your home, get out immediately. Then, call your energy company to report the leak. They'll shut off the gas, but they might not fix the leak.
If you don't need medical attention, call 1-800-Plumber +Air of Indianapolis for gas line repairs. We can also give you tips on how to avoid future leaks, such as making sure your gas lines and fixtures are all correctly fitted.
Water Heater Leak
A storage tank water heater can hold 50 gallons of water. So, if yours is leaking, you need to act fast. It's important to check your water heater and the area around it regularly, as leaks can start small but gradually wreak havoc.
Not only do you have to worry about water damage, but there's also the possibility of gas leaks and even explosions. If you detect a leak, you first need to shut off power and water supply to your water heater. Then, call 1-800-Plumber +Air of Indianapolis for emergency plumbing services.
Low Water Pressure
Shifts in water pressure can happen for many reasons. The pipes may be damaged or clogged. You might have a faulty pressure regulator. To bring your water pressure back to normal, you'll need professionals plumbing services.

Decreased water pressure might not seem like an emergency, but consider how important water pressure is for accomplishing crucial tasks like laundry and dishwashing. Don't worry, as 1-800-Plumber +Air of Indianapolis can help bring your water pressure back to its previous levels
Risks of DIY Plumbing
As much as you might want to save money and prove how handy you are, it's best to leave high-level plumbing tasks like fixing burst pipes and sewer lines to trained professionals. Keep all of this in mind before you try to tackle these repairs yourself:
Cost
Plumbing repairs can be expensive. However, you can contain the cost by not fooling around with your pipes and faucets. You could cause another mishap, turning a low-cost repair job into a high-cost one.

You may also see how expensive it is to purchase all the necessary tools. The emergency also might happen late at night, when your nearest hardware store is closed. To save time and money, stick with professional plumbing services.
Dangers
Plumbers have liability insurance because there's risk in their field. They understand that carelessness or ignorance could hurt them as well as the people in the house. Electrocution, gas poisoning, and pulled muscles are all possible, as is toxic chemical exposure.

It's not like you'll be in any danger if you're plunging a backed-up sink. But some jobs are simply too risky to try on your own. No matter how careful you might think you're being, you can't match the safety of a company like 1-800-Plumber +Air of Indianapolis.
Water Damage
If you've ever experienced a flooded basement, you know how much of a nightmare water damage can be. Water damage can start from a leak or pipe bursting, and it can get even worse if you don't know how to properly handle these issues. The best way to handle them is by calling 1-800-Plumber +Air of Indianapolis.
There are some things you can do to remedy the water damage you're currently dealing with. If the water is leaking from a pipe or another fixture, make sure the water supply is turned off. Switch on any fans, air conditioning, and dehumidifiers to air things out. Use a shop vac to clean up any water as best you can. Report the water damage to your insurance company, and call for emergency plumbing assistance.
Plumbing Damage
If you permanently damage your pipes or other plumbing fixtures trying to repair them, your insurance company isn't going to cover the repair costs. You might accomplish a temporary fix, but that can quickly become undone, leading to further trouble.
Taking a hands-off approach towards plumbing repairs doesn't mean that you don't care about your home. It actually shows how much you value it, as you're only letting the most qualified people work on them.
The tech was so nice, knowledgeable and efficient.

Satisfied Customer
friendly, knowledgeable, helpful and courteous

Satisfied Customer
Justin and Richard from electric cane. Did a superb job! Highly recommend always!

Satisfied Customer
Positive: Professionalism , Punctuality , Quality New hot water heater installed same day as estimate. Very friendly and quick. Very thorough explaining everything. read less

Satisfied Customer
Detailed orientated and honest inspection. Chad took his time and explained everything that was going on very well. The service fee was fair for the small issues he fixed, and he was able to make a referral for water restoration for us, I would use his service again and plan to when our water heater goes out.

Katie D.
We had to have someone come out today due to a sink and toilet leak. Swayze McLauglin was our plumber and he did a great job explaining the problem and how we could get it fixed. He was great at explaining price as well as what he was doing. Swayze was friendly and professional while he was here as well as working in these trying times with COVID-19 he followed all procedures and was great. We will be using yall the next time we need someone. Thank you so much Swayze for all your help!

Satisfied Customer
Joesph came out right on time. Showed me what my issue was, and told me my options (very professional). This company is fair and honest! They don't try to up sale or over price their product or service.. I highly recommend 1-800-Plumer of Pearland!! Go with these guys and you won't be disappointed!

Terril Kelly
I would like to recognize both Taylor and Emanuel for both outstanding customer service, professionalism,and craftsmanship on a recent repair at my home.

Alan J.
Kyle Urban is great! He does beautiful work and is a great guy! We will request him personally from now on.

Kelly W. No surprise
costs at the end of a job On-Time
Committed to on-time arrivals
Why Call 1-800-Plumber +Air of Indianapolis
During a plumbing emergency, the (water) pressure is on to find a quality plumbing company right away. However, you should never sacrifice quality for convenience. Not only does 1-800-Plumber +Air of Indianapolis offer emergency plumbing services, but we strive to be exemplary in every area. These are some reasons you should call us for your plumbing emergencies.
Professional Qualifications
Every plumbing company needs to have the proper licenses and insurance. Unfortunately, "needs to have" and "does have" are two different things. You don't want to get tangled with an unlicensed or uninsured plumber.
All 1-800-Plumber +Air of Indianapolis plumbers are fully licensed, insured, and bonded. We're happy to show them to you. Remember to never let any plumber without the proper paperwork to work on your home.
Skills
Emergency plumbing requires a special level of versatility. At 1-800-Plumber +Air of Indianapolis can handle all kinds of tasks at all times of day. With more than 20 years of experience, our brand has become synonymous with excellent work, from plumbing to air conditioning maintenance and more.
We also stand behind our work. Every job comes with a guarantee. We aim to create confidence in all of our clients, and for them to recommend us to their friends and family.
History
1-800-Plumber +Air was established in 1999. Since then, franchises have started across the United States, in Portland, Pearland, Indianapolis, and beyond. No matter the location, all of our franchises have one thing in common: quality.
As our name recognition grows, so does our drive to improve ourselves. Our plumbers are always looking for the most ingenious solutions possible for plumbing problems. We also know that some values will never go out of fashion, such as honesty and compassion.
Fair Pricing
Some people are distrustful of plumbers, because they believe they will be ripped off, or have been in the past. At 1-800-Plumber +Air of Indianapolis, we want to earn our clients' trust. That's why we set flat rates for all of our jobs.
Instead of charging by the hour and making you feel uneasy about how long the work is taking, we give you a set price for the work. We understand how vital transparency is in this industry, and our respect for our clients will never be compromised.
Reliability
We want to be the plumbing company you call for any needs. Whether you have a plumbing emergency, need a new fixture installed, or just need a maintenance visit, we'll be there for you. 24/7 means 24/7, even if it's a weekend or a holiday.
1-800-Plumber +Air of Indianapolis also values education as well as assistance. Our technicians offer helpful explanations of your home's plumbing issues and how they can be remedied. We want to do all we can to help our clients, especially with preventing future plumbing problems.
The Best Emergency Plumbing in Indianapolis
Hopefully, you'll never need to call an emergency plumber. But if you do, please call 1-800-Plumber +Air of Indianapolis. With expert plumbers and 24/7 service, we are your best bet for plumbing help in Indianapolis.
Contact us today
for more information or call us right now if you need a plumber.