Your Professional
SERVICES
Our Top Emergency
Services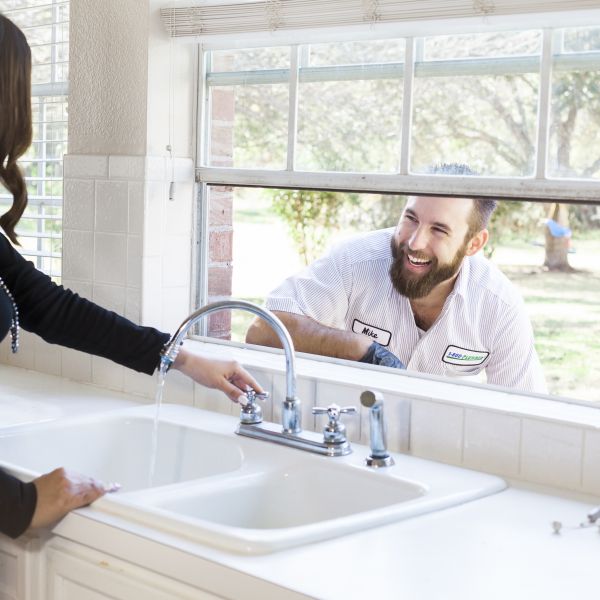 Kitchen Plumbing Systems in Indianapolis

In the United States, the typical adult spends around 37 mins in their kitchen, daily. This may consist of prepping active ingredients, preparing your favorite dish, and also the dreaded tasks of doing your dishes.
Even if you do not describe yourself as a cook, there is a high likelihood that you still use your kitchen every day. Many times, we never pay attention to the plumbing in our kitchen, well, until the sink overflows or the range does not light. Then all the systems in our kitchen suddenly matter!
The most essential products in your kitchen, the sink, the range, and also even many fridges require some type of plumbing.
It is vital to understand how the different appliances function in your kitchen, in the event that something needs to be replaced in your Indianapolis home.
Review of Residential Pipes Systems

All functional homes require a vast piping system. Whether it brings clean water right into your home or sends wastewater. Having a really good pipe system is vital to ensure convenience.
The network of pipes may look different based on the house, yet almost all properties include water lines and as well as some sort of drainage system. Several residences include gas lines which require plumbing support.
These are all parts of plumbing systems throughout your home, many of these items are housed or found in your kitchen.
Supply of Water Lines
Water system lines bring water into your kitchen from either for the city supply or your personal well. Houses are typically constructed to have a central pipeline prior in which it branches off to supply different spaces in your home.
The water is pressurized as it acts as a propeller, traveling around the pipes within your home. Specifically, under your kitchen area sink, you'll see 2 small pipelines with shutoffs. One is responsible for hot water, while the other is responsible for cold water.
The chilly water travels straight from the city supply or well. The hot water travels from the supply line, to the hot water heater, and eventually to your faucet.
Kitchen Drainage System
Your home and kitchen also have a drainage system which uses gravity to send waste water out of your home. A drainage system is also known as a drain-waste-vent system or DWV.

When the water flows down the drain it passes through the trap, which is an S-shaped pipe under the kitchen sink. Most of the water travels down the drainpipe and to the sewer, but some water stays in the trap. This leftover water keeps sewer gases from coming back up the drain.
If your sink isn't draining like it should, you could have a clogged S-pipe. If it's a stubborn clog, you should hire a local Indianapolis plumber for professional drain cleaning.
The final part of this system is the vent, which is a small pipe that sticks out of your roof. These air vents let air into the drainpipes which keeps the waste water moving.
Natural Gas Supply Line
If you have a gas cooktop, your cooking area will definitely include plumbing. While many people have electrical ranges, approximately half of American homes have a gas stove.
Your gas line enters your home near the gas meter. Your kitchen gas line will certainly branch off of the major gas line. The gas line links to your range with a flexible hose as well as a shutoff valve. This is necessary to prevent any emergencies that may stem from a gas leak
Since gas is extremely hazardous, it is necessary to leave any kind of repair work to a certified plumber.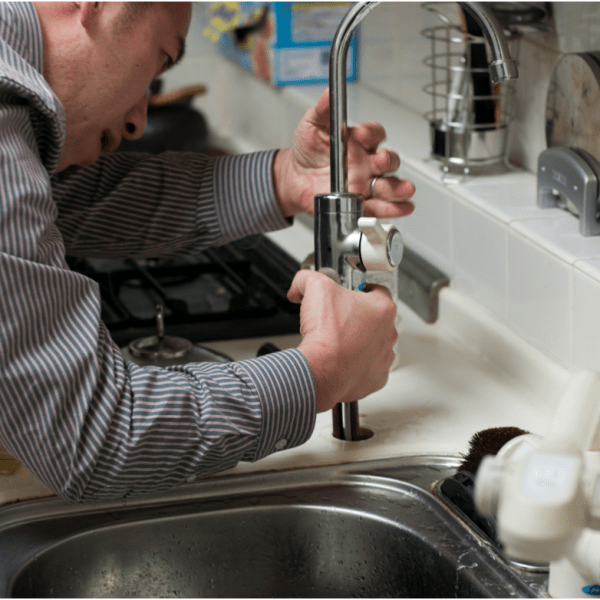 Need Plumbing Repairs? Call 1-800-PLUMBER +AIR in Indianapolis
Without functional kitchen plumbing, you won't be able to use your kitchen. Plumbing is the reason the water runs, the sink drains, and the gas stove works.

If you're having issues with your plumbing or kitchen drainage, contact us today for plumbing repairs.

Ready to
GET IT FIXED?
Contact Us Now!
Justin and Richard from electric cane. Did a superb job! Highly recommend always!

Satisfied Customer
Very professional and knowledgeable. The office staff communicated well and were helpful and courteous. We had a major plumbing job done. The cost for all they did was reasonable. The service pro tech, Emanuel Reyes did a great job! We will definitely recommend 1-800 plumber of Pearland,

Wanda N.
"Had them install 3 faucets. Tech (Dustin) was on time and professional Nice job, clean and neat. Had tiny problem, called and he was here right away. Great and will use them again"
Wilbert H.

I cannot thank Nick enough for taking care of my plumbing inspection and fixing those shut off valves. He s a true professional and have a wonderful future ahead of you! God bless you and thanks again! read less

Satisfied Customer
Jeff did a great job and let us know what was going on continually. He is a very personable technician.

Theresa D.
Chad C. with 1-800-plumber really cared. He was extremely thorough and made sure the job was done correctly. Would definitely recommend him!

Kathy Y.
Although plumbing is an extremely expensive repair, these guys always get it right and make it as painless as possible.

Satisfied Customer
Great service and knew exactly what to do. Kyle, was very nice! When I need a plumber, I'll call 1-800-plumber and ask for Kyle

David D.
Alex was just wonderful. He explained everything did a great job and was friendly and courteous. Very professional in every way.

Satisfied Customer
Outstanding work and very professional!!!

Mando C. No surprise
costs at the end of a job On-Time
Committed to on-time arrivals