Your Professional
SERVICES
Our Top Emergency
Services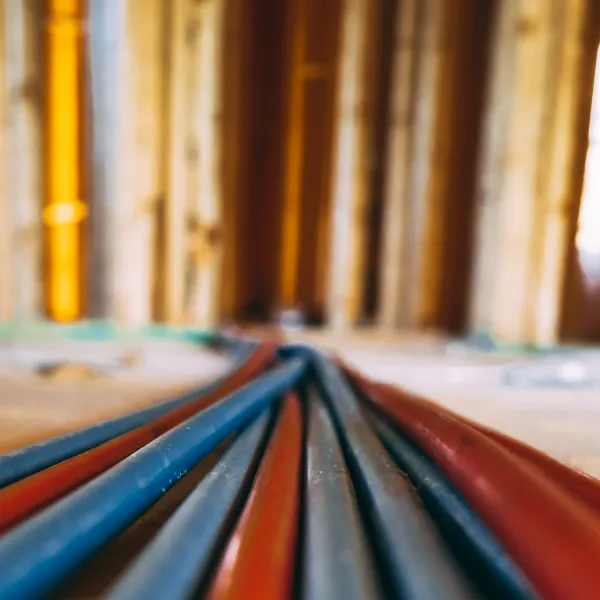 Finding the Best Repipes Company
1-800-Plumber +Air of Indianapolis
You probably don't think about your home's pipes very often. Why should you, especially when you can just turn on a faucet and have water come out, with no hassle? Well, when your pipes start to get older or undergo serious turmoil, you can have a major hassle on your hands.
Repiping is a specialized skill, one that you can't expect to take a DIY approach to solving. If you live in Indianapolis and are looking for the best repipes company in the area, read this guide.

Ready to
GET IT FIXED?
Contact Us Now!
Signs You Need to Re-pipe Your Home
How to Know You Need Repiping
There are a few telltale signs that your pipes need to be replaced, such as:
Age
This is factoring in the age of both your home and the piping system. Pipes are made out of different materials with different lifespans. When you purchase a home, you should know exactly when it was built, when the piping was last updated, if ever, and what sort of materials are used for the piping.

Pipes are a lot like people. When they get older than 50 years, you really need to be on the lookout for any possible health problems. Things can seem okay on the surface, but a keen eye can catch some of the additional warning signs.
Lack of Water Pressure
It's hard to miss when your shower isn't giving off nearly as much water as it used to - even when you have it turned on all the way. A sharp decline in water pressure is a good sign that there's something very wrong with your pipes.
Your pipes could be corroded and unable to provide the proper levels of water. There could also be sediment caked inside. Corrosion is another strong indicator that your pipes are too old. Look up the lifespan for your pipes and compare it to the age of your home.
Leaking Pipes
If you catch a single leak from one of your pipes, you can chalk it up to a fluke, potentially. However, when you keep finding and trying to suppress them, it's about time you call a repipes company, such as 1-800-Plumber +Air.
You won't necessarily have to replace your entire piping system. A 1-800 Plumber +Air technician will study your leaks and determine how much repiping you need. We can replace older and outdated pipe materials, like lead, with far better ones.
Bad-Looking/Tasting Water
Look at your water every time you turn on the faucet. If it's not clear, there could be something up with your pipes. Rusted pipes can cause discoloration, which can seep into your water. It might not pose a risk to your health, but definitely indicates a risk to your home.

You may also notice that your drinking water is tasting rather foul. Corroded pipes can cause this, as can the phenomena of "hard water." A bad odor can also accompany the bad taste.
Cracking Pipes
You probably wouldn't think to take a close look at your pipes unless it was clear there was something wrong with them and your water. When you do, you might see some prominent cracks. At this point, there should be no question that you need a repipes company's help.
Perform routine inspections on your pipes. Look at your pipes once a month and notice if there are any cracks or stains. It's a very easy process that could save you from the heartache and headache of dealing with a burst pipe.
Repipe or Repair?
There are times when it might make more sense to just repair your current pipes rather than repiping entirely. These are some of the things you need to take into consideration when weighing your options:
Severity of Damage
Your pipes shouldn't be replaced just because you're dealing with a few, minor frustrations. It would be absurd to take out any significant portion of your pipes due to a leak or mild decrease in water pressure. Repipes in Indianapolis can cost up to $15,000. Is it that urgent, or can you stick with having your pipes merely repaired?
However, your pipes could be compromised to the point of needing immediate replacement. The combined costs of continued repairs could eat into your budget far more than repiping one. A quality Indianapolis repiping company, such as 1-800 Plumber +Air of Indianapolis, will give you the honest truth about when you should repipe.
Materials
There are two materials to look out for when it comes to piping: lead and polybutylene. We don't have time for a complete chemistry lesson, but suffice to say, neither has any place in your home.

Lead pipes can lead to lead poisoning. When these pipes start corroding, they can contaminate your drinking water. The CDC advises you to use a filter or flush the water by running water-consuming appliances before drinking. However, that can be a lot to keep track of. A much better solution is to get rid of your lead piping system entirely.
Polybutylene isn't as well-known, but it was quite prolific in homes between the late-70s and mid-90s. Made of a kind of plastic, they were marketed as being durable but ended up being anything but. A $1 billion lawsuit brought about the end of their production. However, there's a chance your home still contains PB piping.
Age
Factoring the age of your pipes works both ways. If they're more than 60 years old, you should certainly schedule a repiping. Even if they're still holding together, waiting any longer could be a matter of tempting fate.
On the other hand, newer pipes might need some attention and modification, but not outright replacement. "Newer" is relative in this case. Your pipes could be 20 years old - no spring chicken - and benefit from some simple repairs.
The Importance of Plumbing Inspections
Your home needs annual checkups, just like your body does. There might not be anything noticeably wrong with your pipes or other plumbing fixtures, but that doesn't mean a technician won't uncover something.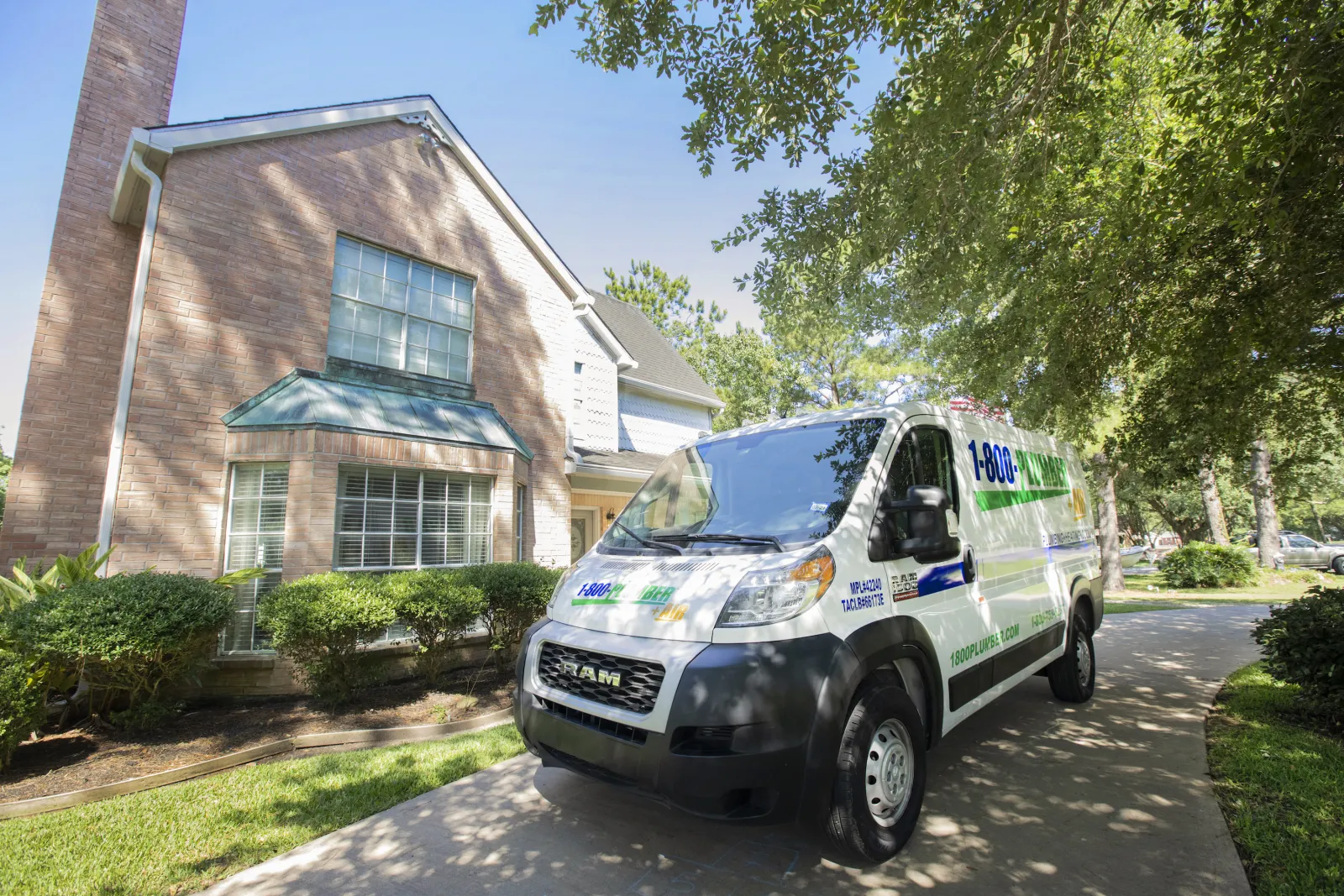 Plumbing inspections go over your pipes, drains, and any other important areas. You should request proof of a plumbing inspection if you're thinking about buying a new home. Call 1-800-Plumber +Air if you're looking to sell your home and need an inspection performed.
How to Find the Best Repipes Company in Indianapolis
What strategies do you need to use to hire a great Indianapolis repipes company? We have some tips:
Customer Satisfaction
Do your research to find the top repipes company. Look at reviews on social media and consumer review sites. Testimonials on websites can also be helpful, but you should also be looking for critical feedback.
There's also the more old-fashioned but still useful word-of-mouth feedback. Ask around to see who's had their homes repiped recently. What did and didn't they like about their experience, and would they work with the company again?
Licenses, Insurances, and Permits
Any repipes company needs to have the proper authorization to work in your area and perform the work they've been hired for. Check your state laws about plumbing license and insurance, and make sure that any company you consider is following them exactly.
Permits may also be necessary for repiping. However, you don't have to obtain permits yourself. 1-800-Plumber +Air of Indianapolis can handle this matter, allowing you to relax and look forward to a rejuvenated piping system.
Materials
When you call a company, ask about what sort of materials they use for their repiping. They might specialize in one type or offer multiple kinds. Ask questions about why they recommend a particular type of pipe.

You should also discuss your current piping materials, as well as their age. They may confirm your suspicions that corrosion and age have gotten the best of your pipes. Demonstrating your research can show them you're serious about your plumbing.
Comparison
Repiping is an important process for your home and plumbing, but it's also a major decision. You shouldn't hire the very first repipes company who answers your email or who has the biggest Facebook ad.

Talk to at least three companies and compare their estimates, input, and overall communication to each other. See where they overlap and where they differ. Every company you call will hopefully display value. However, after some careful consideration, you should be able to come to a healthy conclusion.
Your Source for Repipes in Indianapolis
Piping is an indispensable part of any home. If you live in Indianapolis and need repipes, you should hire 1-800-Plumber +Air.

With our dedicated team of expert and professional plumbing technicians, you'll receive clear answers for how to best replace your pipes, as well as the cost.
Give us a call today,
and we'll schedule an appointment as soon as we're able to.
As a consumer and customer I am very happy with 1-800-Plumber Air of Pearland. I really appreciate the concern Joe and his helper showed for my issue and for the work they performed. I highly recommend 1-800-Plumber Air of Pearland

Lee
I would like to recognize both Taylor and Emanuel for both outstanding customer service, professionalism,and craftsmanship on a recent repair at my home.

Alan J.
Friendly, courteous, knowledgeable.

Marylin L.
Very professional, friendly, and on time.

A M.
Exceptional service! I highly recommend them for your plumbing needs!

Angelica C.
Chad was a pro..... personal..... and got right to work...... he explained each step he was taking and why .... very pleased with his. service and will highly recommend

Andy M.
Swayze did a great job and was very courteous polite, and knowledgeable .

Satisfied Customer
Emanuel came out to inspect why our commode was not flushing properly. After an inspection he describer the options. Since the commode was over 40 years old we picked the option to replace the commode with a new one. He Asked several questions about what we would like and the showed us two options. We picked the one that we liked and he obtained the commode from the ware house and installed it the same afternoon.. He completed the installation and did a great clean up of the area and answered answered all of our questions. I fully recommend Emanuel and 1-800-Plumber of Pearland

Steve E.
He was everything you want in a employee!!! He was professional, kind, informative, patient, and very clean.

Ann B. No surprise
costs at the end of a job On-Time
Committed to on-time arrivals