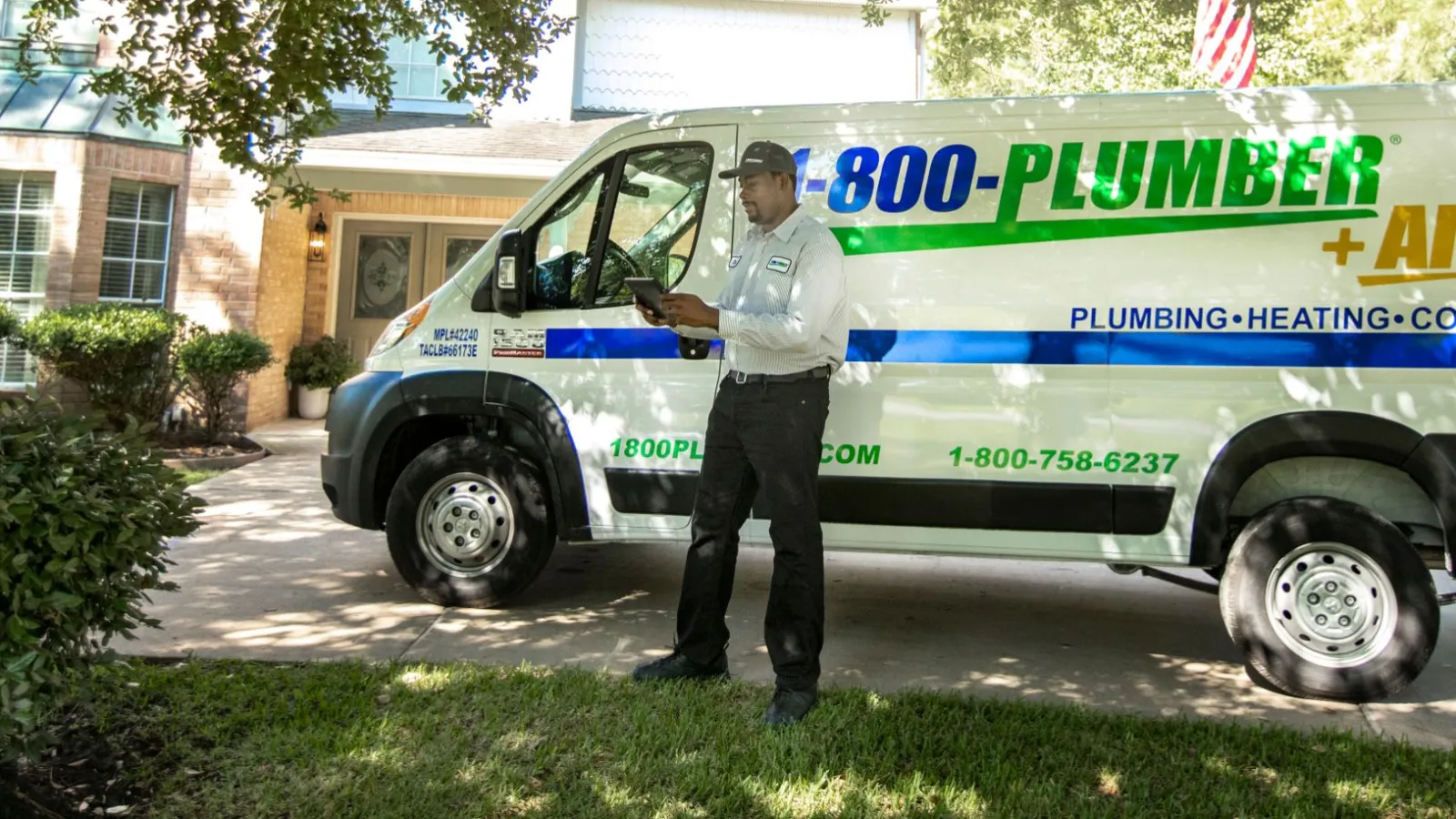 The Name You Trust for your
PLUMBING REPAIRS
Having a
HOME EMERGENCY?
Call or Find Your Nearest Pro!
The zip code you entered is not associated with one of our locations. Please visit our Locations page to find your closest location.

Your Professional
SERVICES
Our Top Emergency
Services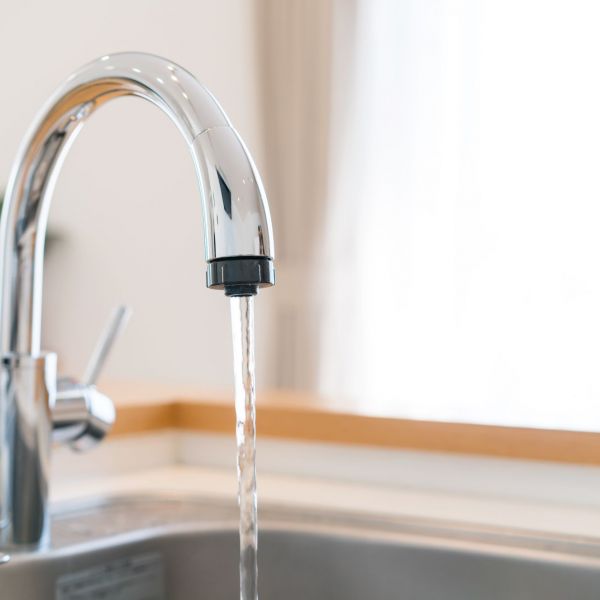 Finding the Best Plumber in Indianapolis
1-800-Plumber +Air of Indianapolis
How to Choose the Best Plumber in Indianapolis
Indianapolis is a great city to live in. However, a stroll down the Monon Rail Trail or a visit to the Indianapolis Zoo isn't nearly as fun when you've got a clogged sink or other plumbing problem waiting for you at home.

Ignoring your dripping faucets or underperforming water heater isn't a good solution, nor is trying to remedy the issue yourself. If you're not properly trained, you shouldn't be attempting to be a plumber.
You also shouldn't just call the first plumber you see advertising their services on social media. Whoever you hire needs to be qualified, have a proven track record of success, and charge fair prices.
With this guide, finding the best plumber in Indianapolis will no longer have to be a "pipe dream."
What's A Plumbing Service?
1. Licensure
All plumbers need to be properly licensed according to their state guidelines. Don't take this for granted and assume that any plumber you hire has proper licensure. Make sure it's valid, which includes not being expired.

The Indiana Professional Licensing Agency offers licensing information for numerous plumbing positions. These include apprentice plumbers, journeyman plumbers, plumbing contractors, plumbing corporations, and plumbing apprentice schools.
One of the best companies for researching businesses is based in Indianapolis. Angie's List has a handy license check tool, which lets you select by state and profession/trade. This then takes you to the Indiana state government website, where you can fill out the form.
Ask any plumber you're potentially working with for their licensing information, including their license number.
Indianapolis 1-800-Plumber +Air has fully trained and licensed plumbers, able to tackle any number of plumbing issues, for homes and businesses alike.
2. Reputation
A plumber needs to have a good reputation to be worth hiring. They should speak highly of themselves, of course, but you should also solicit other's opinions.
Begin by asking around, from friends who've recently had plumbing work done around their home, to business owners who've had their pipes unclogged.

See who they hired and ask important questions, such as how they decided to hire them and what they did and didn't like about their service.
Make a list of qualifications you're looking for in a plumber and compare this to their responses.
Other contracting professionals can be very helpful in your research. Talk with building developers, construction managers, and others with plumbers in their Rolodex. They should have at least a few names to recommend.
3. Reviews
Your plumber should have many positive reviews to refer to. These should include recent ones so that you know they're continually producing quality work. Ask for reference information for their last several clients, and reach out to them promptly.
Look at online reviews as well. This should be more than just looking for high star ratings.

Take the time to really look at the reviews, including the negative ones. A few low ratings might give you pause, but if you read the reviews closely, you might realize that what's an issue for one client might not be an issue for you.
No plumber is going to have unanimous approval among their clients, but they should have more plusses than minuses in their reviews. Indianapolis 1-800-Plumber +Air plumbers have a great reputation and great reviews to back this up.
4. Experience
Finding a good plumber can mean different things depending on the task. If you have a modest task, like a running toilet or a drain that needs snaking, you could hire an apprentice or a recently licensed plumber.
However, you might have a more arduous project, like replacing all of the pipes in a business. In this case, you'll need to find someone with a lot more experience.

Browse the plumber's site to see what kind of projects they've tackled before, as well as positive testimonials from their clients. Ask them for an outline for how they'll handle your project. They should be able to clearly articulate their plan, explaining things in layperson's terms while affirming their expertise.
Indianapolis 1-800-Plumber +Air plumbers have both experience and expertise. Our plumbers are comfortable with all kinds of situations and stay up-to-date on the latest industry developments, such as the increase in smart plumbing technology.
5. Equipment
Your plumber still needs to have quality equipment at their disposal and know how to use them. Not only is this important for getting the job done successfully, but it's also important for their safety, as well as your own.

Plumbing can get a little messy, but plumbers should still exhibit organizational skills and general cleanliness. If you hear that a plumber is sloppy and doesn't clean up after themselves, steer clear of them.

At Indianapolis 1-800-Plumber +Air, our plumbers prioritize organization. They stay on-task and commit every step of the way. We strive to make a good impression on both a personal and professional level.
Ready to
GET IT FIXED?
Contact Us Now!
6. Insurance
If your plumber isn't insured, you could be on the hook for some serious charges. Not all states require insurance, but you should still make sure your plumber has it.

Proper insurance can protect both of you in the event of building and/or bodily damage. Make sure their policy is current as well, via their insurance provider.

Indianapolis 1-800-Plumber +Air plumbers are all completely insured. In case of an accident, things will be covered, and the project can continue from there.
7. Pricing
There's an unfortunate stereotype about plumbers and other contracting professionals being deceptive with their pricing. To keep yourself from being dragged around or otherwise misled, request a written estimate prior to a project starting.
Look at this closely, seeing if there are clauses, such as ones dictating you pay more if further expenses arise or if the project duration increases.

Do comparison shopping as well. Ask a minimum of three plumbers for their quotes on a project, as well as what they're charging for materials.

If someone's rate is far greater than the others', look elsewhere. The same goes for if they're charging exorbitant prices for supplies compared to hardware stores.
At Indianapolis 1-800-Plumber +Air, we're clear about our costs. When it's time to pay, there are no unwelcome surprises.
8. Honesty
A quality plumber is an honest one. They're going to give you the truth about the project and the deadline. If something is going to take a week to complete, they'll tell you a week.
See how long your plumber takes to complete projects, based on their previous experiences. You need them to be efficient, as the longer a project goes, the more expensive it can become.
Indianapolis 1-800-Plumber +Air is committed to transparency. Whatever you need to know, we're happy to answer, with the most comprehensive responses possible.
9. Availability
When you need a plumber, you typically need one right away. When you're researching plumbers, they should be able to start the new project within a week or sooner, if necessary.

Many plumbing jobs are emergencies. That's why you need to have an emergency plumber available, one who can stop by at all hours of the day - or night.
Indianapolis 1-800-Plumber +Air plumbers are available 24/7. Give us a call, and we'll work to get your issues remedied ASAP.
10. Guarantee
Guarantees aren't just promotional tactics for plumbers to get hired. They're ways to establish trust between plumber and client. Get a guarantee in writing so you have a record of what your plumber has promised.

1-800-Plumber +Air of Indianapolis, our guarantees are as good as gold. We say what we mean and mean what we say.
Kyle did an excellent job. H was very thorough and explained everything from start to finish. I would strongly recommend Kyle for any plumbing you might have.

Kyle
Exceptional service! I highly recommend them for your plumbing needs!

Angelica C.
My daughter Natalie Permenter actually ordered the service. I'm at her house during the day to keep my grandson. I was very impressed by Emanuel, the plumber that cam. He was very professional and seemed to really care about his clients. Natalie tells me the lady in the office also showed professionalism and a genuine desire to help. Emanuel was disappointed that he couldn't get the job done on day one; but promised to come back the next day. True to his word he was here bright and early. I am so impressed to finally find a company that really cares about the consumer; not just the dollar.

Judi W.
On time, fast working, and did a great job

Michael R.
This is a very professional and helpful team! Would definitely recommend to all my friends and family in the Houston area!

Tyler S.
Kyle was efficient and professional when handling my faucet water leak. He was an expert problem solver to my numerous problems. Success!

Cheryl S.
Emanuel came out to inspect why our commode was not flushing properly. After an inspection he describer the options. Since the commode was over 40 years old we picked the option to replace the commode with a new one. He Asked several questions about what we would like and the showed us two options. We picked the one that we liked and he obtained the commode from the ware house and installed it the same afternoon.. He completed the installation and did a great clean up of the area and answered answered all of our questions. I fully recommend Emanuel and 1-800-Plumber of Pearland

Steve E.
The tech was so nice, knowledgeable and efficient.

Satisfied Customer
Mason with 1-800-Plumber first listened to my issues and past experiences with other plumbing companies. He did a thorough diagnosis of the problem and found a solution, the correct solution which wasn't the most expensive solution. Thanks for your honesty Mason.

Carolyn P.
Very professional and informative!

A B. No surprise
costs at the end of a job On-Time
Committed to on-time arrivals
Choosing the Right Plumber
When you need a plumber, you might feel a little desperate and even more stressed. You'll do anything to take care of your pipes and drains. However, that could mean hiring the wrong plumber.
We made this guide so you can know what to look for in a plumber before hiring them. These qualities include:
Up-to-date licensure

Proper experience

Strong reputation/reviews

Quality equipment

Insurance

Clear pricing

Honesty

Availability

Guarantee
It doesn't take very long to find this information out. Once you have it, you can feel so much less stressed about whatever plumbing project you need accomplished.
What We Can Do For You
At Indianapolis 1-800-Plumber +Air, we don't like to rush things. We're efficient, but we're also caring. We strive to create a sense of camaraderie with all of our clients.

In addition to fixing your plumbing issues, we also offer pointers on how you can avoid further problems, such as:
Not putting anything down the toilet that doesn't belong there (e.g., paper towels, tampons)

Not putting clogging threats like fats, rice, coffee grounds, and pasta in garbage disposal

Not using too much drain cleaner, which can wear down and crack pipes

Not letting hair and soap clog drain

Not pouring hot water down the toilet
Let's Get the Job Done
Whether your plumbing job takes two hours or two weeks, Indianapolis 1-800-Plumber +Air is here for you. We have an amazing team of trained plumbers with plenty of accolades. Call us today at [number] so we can get you set up with the right plumber.

Refer to this guide throughout the process, from beginning to end. You deserve the best treatment when looking for plumbers in Indianapolis, and we want to be there for you.