Your Professional
SERVICES
Our Top Emergency
Services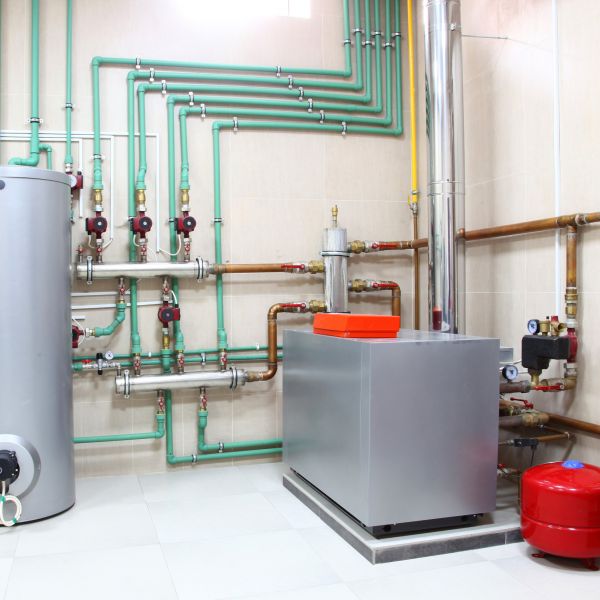 Just How Does a Residential Boiler Really Work in Indianapolis?

In the U.S, approximately 9 million residences have central heating boiler systems. Majority of the homes with boilers remain in the Northeast.
Even though boilers are rare in American homes, those that do have them become fans of their usages. Boilers provide radiant heat that cannot be beat in very cold climates.
However, how does a central heating boiler heat your Arizona home?
Fortunately, it's not as complicated as you think. Continue reading to learn what a domestic boiler is and how it functions.

Boiler vs Furnace: How do they Differ?
A boiler and a furnace are different types of central heating units, but boilers use water while a furnace uses air.
Boilers use hot water or steam to warm your house. The water or steam travels through pipes or radiators and warms the objects in your home.
Furnaces blow hot air through a duct system, which warms the air in your home.

How Does a Central heating boiler Work?
A fuel source such as natural gas enters your home and travels to the boiler. The gas comes out through small jets where it's ignited and turned into a heat source. The heat from the ignited gas goes through the heat exchanger, which warms a water pipe or tank of water.
If you have a hot water boiler, the hot water will travel through the pipes in your floor radiators with the help of a motorized pump. Once the water has heated the room, it travels back to the boiler to get reheated.
If you have a steam boiler, the heat exchanger will continue heating the water until it turns to steam. The steam will rise to the radiators in your home. Once it's heated the room, the steam turns back into water and returns to the boiler to start the process again.
If you can't visualize the cycle, a how a boiler works diagram might help.
The burning fuel produces combustion gases which the venting system takes out of your home. Without this vent, you'd have a buildup of dangerous carbon monoxide gas.

Different Types of Residential Boilers
While the application of boilers in your Indianapolis home is always the same—they all provide central heat—there are three types of boilers.
Gas fired boilers use natural gas or propane but are not an option if you don't have access to natural gas. Oil fired boilers require a regular supply of oil which you'll need delivered to your home. Electric boilers are very efficient but are expensive given the high cost of electricity.
There are also three types of radiators, which bring heat into each room. Steam radiators are larger metal units you might've noticed in older homes.
Hot water radiators are small and sit along the baseboard of each room. Hydronic radiant floor heating uses a network of coils to warm the floor of each room.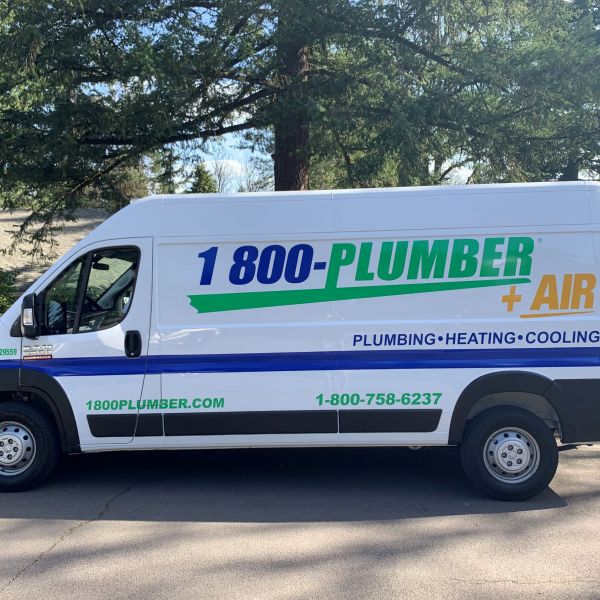 Call 1-800-PLUMBER +Air in Indianapolis for Your Boiler
If you have a residential boiler in your home, you probably don't give it much thought. When it goes out in the winter, your boiler is all you can think about.
Now that you know how boilers work, you'll understand what kind of repairs your Indianapolis plumber might have to make. If you're having issues with your boiler, find a 1-800-Plumber near you.

Ready to
GET IT FIXED?
Contact Us Now!
Chad C. with 1-800-plumber really cared. He was extremely thorough and made sure the job was done correctly. Would definitely recommend him!

Kathy Y.
Mason with 1-800-Plumber first listened to my issues and past experiences with other plumbing companies. He did a thorough diagnosis of the problem and found a solution, the correct solution which wasn't the most expensive solution. Thanks for your honesty Mason.

Carolyn P.
Very professional and knowledgeable. The office staff communicated well and were helpful and courteous. We had a major plumbing job done. The cost for all they did was reasonable. The service pro tech, Emanuel Reyes did a great job! We will definitely recommend 1-800 plumber of Pearland,

Wanda N.
Nice bunch of guys. Did what they said and did it very well. Explained everything and took extra pre cautions with the Virus outbreak.

Mike P.
Kyle came when he said he would. He stayed in touch through out the day. Was very quick and efficient. If you need a plumber call Kyle.

Ashley C.
"Had them install 3 faucets. Tech (Dustin) was on time and professional Nice job, clean and neat. Had tiny problem, called and he was here right away. Great and will use them again"
Wilbert H.

They replaced our heater and did an excellent job.

Satisfied Customer
did a excellent job on repiping my house n clean n very please with the work they done.

Willie W. No surprise
costs at the end of a job On-Time
Committed to on-time arrivals