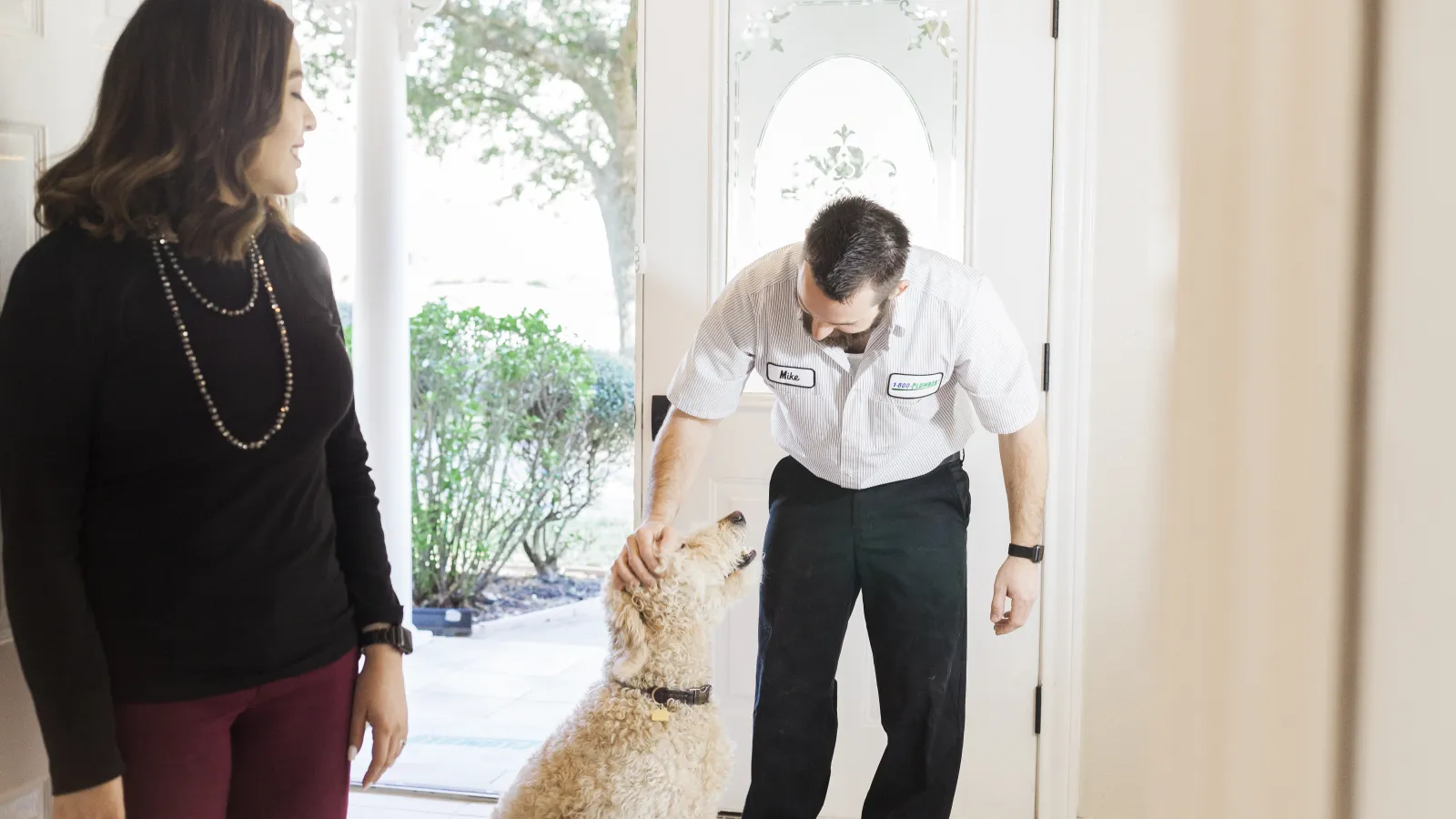 The Name You Trust for your
GAS LINES
Having a
HOME EMERGENCY?
Call or Find Your Nearest Pro!
The zip code you entered is not associated with one of our locations. Please visit our Locations page to find your closest location.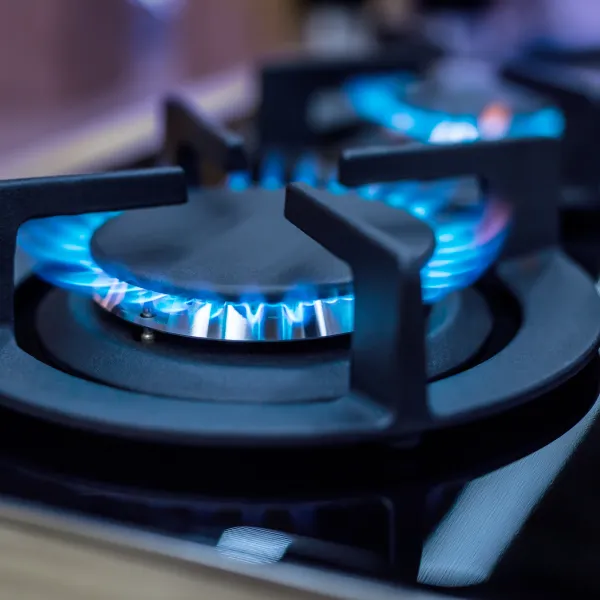 Slab Leak Detection
1-800-Plumber +Air of Portland
Slab leaks are a serious problem that can cause a lot of damage to your home. A hot water slab leak, in particular, can be especially dangerous, as it can lead to extensive water damage and even structural problems. Slab leak detection is the best way to find and fix these leaks before they cause any more damage. 1-800-Plumber +Air of Portland is a company that offers slab leak detection services in the Portland area. We have years of experience detecting and repairing slab leaks, and we use the latest technology and equipment to ensure that we find every leak quickly and efficiently. If you think you may have a slab leak, contact us today for a consultation.
Ready to
GET IT FIXED?
Contact Us Now!
What is a Slab Leak and how do you detect it
A Slab Leak is a leak of water that occurs underneath the concrete slab foundation of a home or business. Slab leaks have been known to cause costly problems and damage, making them an important issue to detect and address quickly. Slab leaks can be caused by anything from construction defects to rapid changes in temperature, and if left undetected, can lead to costly repairs and disruptions.
At 1-800-Plumber +Air of Portland, we offer expert Slab Leak Detection services designed to help you quickly identify and address any Slab Leaks in your home or business. Our team of skilled technicians is equipped with the latest leak detection technology and techniques, allowing us to quickly and accurately detect Slab Leaks. Whether you're dealing with a hot water Slab Leak or simply need help identifying the source of a leak in your concrete foundation, we have the tools and expertise to get the job done right.
To learn more about our Slab Leak Detection services, contact us today. We look forward to helping you maintain a safe and healthy home or business.
Slab Leaks and Hot Water Heaters
Hot water slab leaks can be incredibly destructive and costly, so it's important to detect them as soon as possible. Slab leaks occur when a water line underneath a concrete flooring breaks or cracks. Not only are these problems expensive to fix, but they can also cause major damage to the structure of your home if left unchecked.
At 1-800-Plumber +Air of Portland, our team of expert plumbers has the experience and tools needed to accurately detect slab leaks and quickly get them repaired. We use advanced leak detection technology to locate even the smallest water leaks under your concrete flooring, no matter how difficult they may be to find. With our reliable and affordable slab leak detection services, you can rest easy knowing that your home is protected from expensive and potentially devastating water damage.
So if you suspect that you may have a hot water slab leak, don't wait - contact the experts at 1-800-Plumber +Air of Portland today to schedule an appointment for professional slab leak detection and repair services. We'll get your home back to its best in no time at all!
Signs of Slab Leaks
Slab leaks can be one of the most difficult issues to detect and diagnose in plumbing systems. Slab leaks occur when water escapes through a crack or hole in the slab foundation of a home or business. They typically occur in hot water lines, as they are more susceptible to corrosion, which weakens the pipe wall and creates a space for water to seep through.
To detect slab leaks, you'll need to enlist the help of a professional plumber. These experts have special tools that can accurately pinpoint the source of a leak, even if it's buried deep under concrete or asphalt. Some common methods used by plumbers include acoustic detection, electrical tracing, and thermal imaging.
If you suspect that you have a slab leak in your home or business, don't delay in seeking help. Slab leaks can cause significant damage to your property, and the longer they go undetected, the more extensive this damage will be. So if you suspect a hot water slab leak, or any other plumbing issue, contact a reputable plumber right away. With the help of a skilled professional, you can quickly and effectively address your slab leak problem, and get back to living and working in comfort and peace of mind.
Prevention Tips for Slab Leaks
Slab leaks can be a major hassle to detect and repair, but they can also be prevented before they become an issue. The main cause of slab leaks is poor installation or maintenance of water pipes in concrete slabs. Taking preventative steps to avoid slab leaks will save you time, money and frustration in the long run.
So if you're looking to prevent or fix a slab leak, be sure to take the time to assess your pipes, look for warning signs, and work with a trusted professional when it's time to make repairs. With the right knowledge and tools, you can keep your home safe from this common water issue.
Contact us at 1-800-Plumber +Air of Portland for all your plumbing needs
At 1-800-Plumber +Air of Portland, we provide our customers with superior plumbing services delivered by a team of professionally trained and certified technicians. We specialize in slab leak detection - detecting water leaks under concrete floors - which can be caused by a variety of issues ranging from age and corrosion to improper installation or damaged pipes. Slab leaks can also occur due to increased temperatures and pressure.
Our team of experts is equipped with advanced leak detection technology that enables them to quickly identify the source of your slab leak and perform the necessary repairs. Whether you need routine maintenance services or a more complex repair, our experienced technicians are ready to help.
From regular service appointments to emergency services our professional service for plumbing repairs, we are the plumbing company for you.
Apart from the services we offer, there's a lot that makes us stand out from the rest of the pack. First, we listen! We strive to give our customers exceptional service, which includes listening to your needs. Our technicians will listen and come up with a practical and lasting solution. We encourage our clients to ask questions whenever they need clarification. We also ensure we explain our proposals thoroughly and keep you informed every step of the way. So contact us today!
Great job! Very professional and friendly! Thank you for coming out on short notice!

A.S.
Great service and knew exactly what to do. Kyle, was very nice! When I need a plumber, I'll call 1-800-plumber and ask for Kyle

David D.
So nice and professional.

Sharen B.
Very knowledgeable, friendly and awesome work. Highly recommend this crew for any plumbing needs.

Tom T.
As a consumer and customer I am very happy with 1-800-Plumber Air of Pearland. I really appreciate the concern Joe and his helper showed for my issue and for the work they performed. I highly recommend 1-800-Plumber Air of Pearland

Lee
Alex was just wonderful. He explained everything did a great job and was friendly and courteous. Very professional in every way.

Satisfied Customer
Kyle did an excellent job. He was very thorough and explained everything from start to finish. I would strongly recommend Kyle for any plumbing you might have.

Kyle
"Great service ,plumber was very good and did a great job .very happy"
Joseph G.

Very professional and knowledgeable. The office staff communicated well and were helpful and courteous. We had a major plumbing job done. The cost for all they did was reasonable. The service pro tech, Emanuel Reyes did a great job! We will definitely recommend 1-800 plumber of Pearland,

Wanda N.
On time, fast working, and did a great job

Michael R. No surprise
costs at the end of a job On-Time
Committed to on-time arrivals
Choosing 1-800-Plumber +Air of Portland to Install Your Gas Line
1-800-Plumber +Air of Portland provides plumbing, air conditioning, and heating services. As a local company, we can help you with your gas line installation project from start to finish.
Rest assured that our resident plumbing specialists have immense gas installation experience. More than that, our team not only specializes in the installation of gas lines but their repairs too.
We are a full-service contractor in Portland, so we carry all required state and city licenses. We also satisfy all the insurance requirements set by the state and the city. As a plumbing contractor, we will secure all permits necessary to install your gas line.
If you call our team here at 1-800-Plumber +Air of Portland, we'll start by confirming there's a gas line on your street. We'll conduct a full site assessment of your property so that we can tell you how much gas and piping you need.
If you hire us, we'll then coordinate with the gas company servicing your neighborhood. From here, we'll take over all the other aspects of the gas pipe installation. We'll call 811, do all the digging, carry out the pipelaying, and secure the indoor connections for you.
We'll also shoulder the responsibility of coordinating with the city inspector. So, all that's left for you to do is to sit back, relax, and wait for us to complete an excellent job.
If you need any other plumbing, heating, or air conditioning service, you can also rely on us to get these jobs done. You can hire us for different plumbing services and even indoor air quality checks.
Safe and Secure Gas Line Installation With 1-800-Plumber +Air of Portland
There you have it, everything you need to know about gas line installation in Portland, OR. As you can see, there's a lot of work involved, not to mention many city departments to call. There's also the possibility of gas leaks that can arise from unsecured connections.
If you'd like the fastest, safest, and most secure way to install a gas line, call 1-800-Plumber +Air of Portland! With us, you can schedule a service call that's most convenient for you. If you need us today or tomorrow, you can expect us to be there for you.