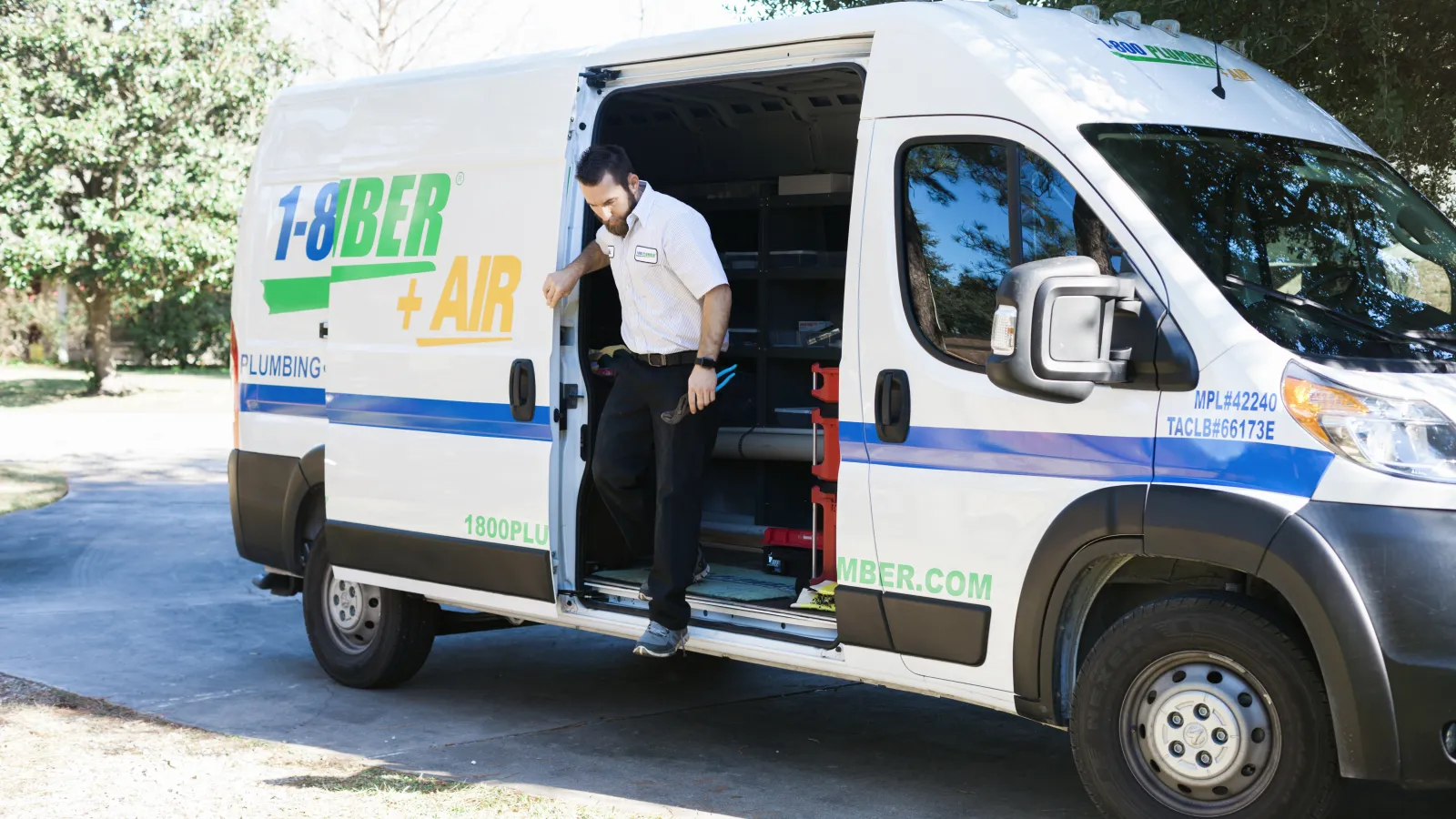 The Name You Trust for your
DUCTLESS MINI SPLITS
Having a
HOME EMERGENCY?
Call or Find Your Nearest Pro!
The zip code you entered is not associated with one of our locations. Please visit our Locations page to find your closest location.

Your Professional
SERVICES
Our Top Emergency
Services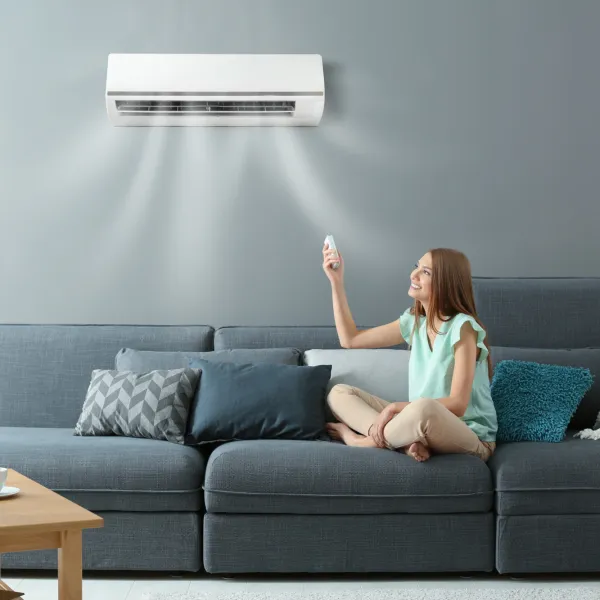 Ductless Mini-Splits vs. Central Air: Which Is Better?
1-800-Plumber +Air of Portland
Central air conditioning is certainly better than installing a bunch of AC window units around your home. However, is it truly the best system? While central air looks impressive and can do a great job of cooling your entire home, it's also a lot to keep up with. The installation is also destructive and expensive, requiring you to knock down portions of your walls and ceiling before covering them back up.

Your central air conditioning ducts can become worn out or otherwise damaged, such as from animals burrowing inside them. However, there's a way to keep your home cool without dealing with ducts.

Could a ductless mini-splits system be what you need? 1-800-Plumber +Air of Portland thinks it might be. We're going to tell you all about the differences between central air and ductless mini-splits.
What Are Ductless Mini-Splits?
Ductless mini-splits are appliances that work similarly to air conditioning and furnaces. Although they're not the only kind of mini-split system, they are the most popular.

A ductless mini-split system is made up of multiple air handlers and a single compressor, located outdoors. All of the devices are linked to the compressor, allowing it to act as an essential hub.

This might sound like a lot to keep track of, but compare it to central air. The indoor evaporator unit and outdoor compressor unit of those systems aren't too bulky, but the ducts certainly are. They're also a lot to handle. Read further on to learn more about what ductless mini-splits can offer over central air.
Ductless Mini-Split Advantages
Let's examine some of the biggest pluses of a ductless mini-split system.
Installation Ease
It's very easy to install ductless mini-splits, especially compared to a central air conditioning system. They're much quicker to install than duct systems, taking no more than a couple of days to be installed.
Aesthetic Value
Ducts can be a bit of an eyesore, taking up significant portions of a room with unappealing colors. Contrarily, ductless mini-splits are much smaller and much easier to hide. You can keep your home cool without having oversized ducts perpetually in your view.
Although some air handlers can look a little drab, you can find ones in sharp colors that complement the rest of your room quite well. With some creative thinking and open-mindedness, your air handler can be a handsome addition to any part of your home.
Efficiency
When you first look at a ductless mini-split air conditioner, you might feel skeptical about its cooling power. However, they're arguably the most efficient type of cooling system, or heating system, for that matter.
Using a heat pump, ductless mini-split systems can help your home during both warm and cold seasons. According to ENERGY STAR, cooling and heating costs can go down 30 and 60 percent, respectively. Just make sure that you're installing an ENERGY STAR-certified device.
Quiet Design
AC window units and central air systems can both be rather noisy. How often have you been watching TV and had to keep increasing the volume in order to hear over your AC?
While ductless mini-split systems aren't completely silent, they're remarkably quiet. Instead of noisy blowing sounds, you can enjoy a gentle ambiance from your ductless mini-split. The reduction in sound is by no means a reduction in performance, either.
Modernity
Compared to ductless mini-splits, central air conditioning units can seem positively outdated, hearkening back to an era where "bigger is better" reigned supreme. These systems are more efficient, more sophisticated, and keep up with the times much better than central air.
The ductless mini-split market is growing year by year, as customers are drawn to these systems and their sophisticated controls. There are ones that don't start the blower until the coil has gotten hot enough. Others have auto-restart features that are great in case the power goes out.
Who knows what the future holds for ductless mini-splits? When you schedule a consultation with 1-800-Plumber +Air of Portland, we'll discuss the best systems and the benefits each one could offer you.
Ductless Mini-Split Disadvantages
While ductless mini-splits are great, there are also some downsides worth looking into.
Cost
A ductless mini-split can be quite expensive, at least for the initial installation. According to HomeAdvisor, ductless mini-split systems cost roughly 30 percent more than ones with ducts. There's also the cost of additional construction, such as concrete pad and electrical circuit installation. Additionally, the cost can multiply considerably based on how many rooms you have/how many units you need.
The overall efficiency of these systems can provide long-term savings, however. This is similar to how newer, ENERGY STAR-rated washers are more expensive to buy but can reduce your water bills considerably.
Limited Placement Options
As we'll discuss in the next section, there are some limits about where you can put your air handlers. It might be difficult if you have walls with especially large windows. You may need to get creative and find units that can be installed on your floor or ceiling.
Maintenance
Just because ductless mini-split systems don't require the same kind of upkeep as ducted systems doesn't mean you can just leave them be. These systems also have filters that can get clogged with things like pet dander and dust. You'll have to wash the filters out at least once a month.
Installing Ductless Mini-Splits
To install ductless mini-splits, you need to make sure you have all the proper information and tools first.
Choosing Your System
There's no one size for ductless mini-split units. The size of both your air handler and your compressor depends on the size of your cooling needs. Your ductless mini-split system's power (measured in BTUs) needs to be proportional to the size of your home and its rooms.

If it's too large, you'll end up wasting large amounts of energy and risk short-cycling. If it's too small, you'll also waste energy, as your system will go into overdrive, trying to cool a home that's too large for it. That's why it's important, in the words of Goldilocks, to find a system size that's "just right."
The same goes for your compressor. It needs to be large enough to handle all of the air handlers. Before you decide on a ductless mini-split, call 1-800-Plumber +Air of Portland. We'll survey your home, taking measurements to help you determine what size air handlers and compressor you'll need.

Mounting Air Handlers
Air handlers need to be mounted on your wall. These usually are attached fairly high up. Make sure that your wall is clear of any paintings or other fixtures that might get in the way of your air handler before attaching it.

There should be a bracket that you screw into the wall. Use a level for measuring, as you don't want to have to deal with a lopsided air handler.

Your wall also needs to go directly outside, since the air handler has to link to the compressor. You wouldn't put the air handler on the wall separating your bedroom and the hallway, for instance.

It's also important to make sure there's nothing blocking the exterior wall, such as trees or machinery. Avoid putting your air handler in areas where the sun could hit them. This could lead to some processing confusion, causing the system to work harder than it needs to.
Refrigerant Lines
Refrigerant lines are the essential liaisons between the air handlers and the compressor. These go through holes drilled into the wall, linking the components together and sending refrigerant - perhaps the most essential ingredient of any cooling system.

Ready to
GET IT FIXED?
Contact Us Now!
Should You Install A Ductless Mini-Split System Yourself?
While a ductless mini-split system might look simple and is easy to understand, it's not something you should try to install yourself. Unless you have professional training and licensure in HVAC and electrical systems, you should leave this work to the experts, like the ones at 1-800-Plumber +Air of Portland.

You may be able to mount the air handlers, provided you're careful and perhaps have another strong individual around for assistance. However, the refrigerant and electrical lines are too particular to be installed without training.
You can trust 1-800-Plumber +Air of Portland to handle your ductless mini-split system installation. Our technicians understand and adhere to all the necessary protocols, guaranteeing installation that's both efficient and safe.

Get More With Ductless Mini-Splits
Are ductless mini-splits better than central air? They definitely have their advantages and disadvantages, but they can make a great addition to your home.

Call 1-800-Plumber +Air today and schedule an appointment. We look forward to providing all of our expertise on ductless mini-splits, as well as other essential heating and cooling matters.
He is very professional and very respectful.

Satisfied Customer
Very nice and knowledgeable people from office staff to the plumbers. Would definitely recommend using this plumbing company.
Linda G.
1-800-Plumber fixed burst water pipe in my home. Hector and Chad explained the issue well, communicated timelines and completed work with an affordable price tag. I recommend their services.

Bhavna P.
Great job! Very professional and friendly! Thank you for coming out on short notice!

A.S.
On time, fast working, and did a great job

Michael R.
Outstanding work and very professional!!!

Mando C.
Positive: Professionalism , Punctuality , Responsiveness Up front pricing

Satisfied Customer
Joey and Moses came out to replace a waterline and were AWESOME!!! They answered my questions, where patient, friendly (respectful) and VERY professional! This my 2nd time using 1800 plumber and both visits were great! I look forward to continue using them! read less

Satisfied Customer
They replaced our heater and did an excellent job.

Satisfied Customer No surprise
costs at the end of a job On-Time
Committed to on-time arrivals