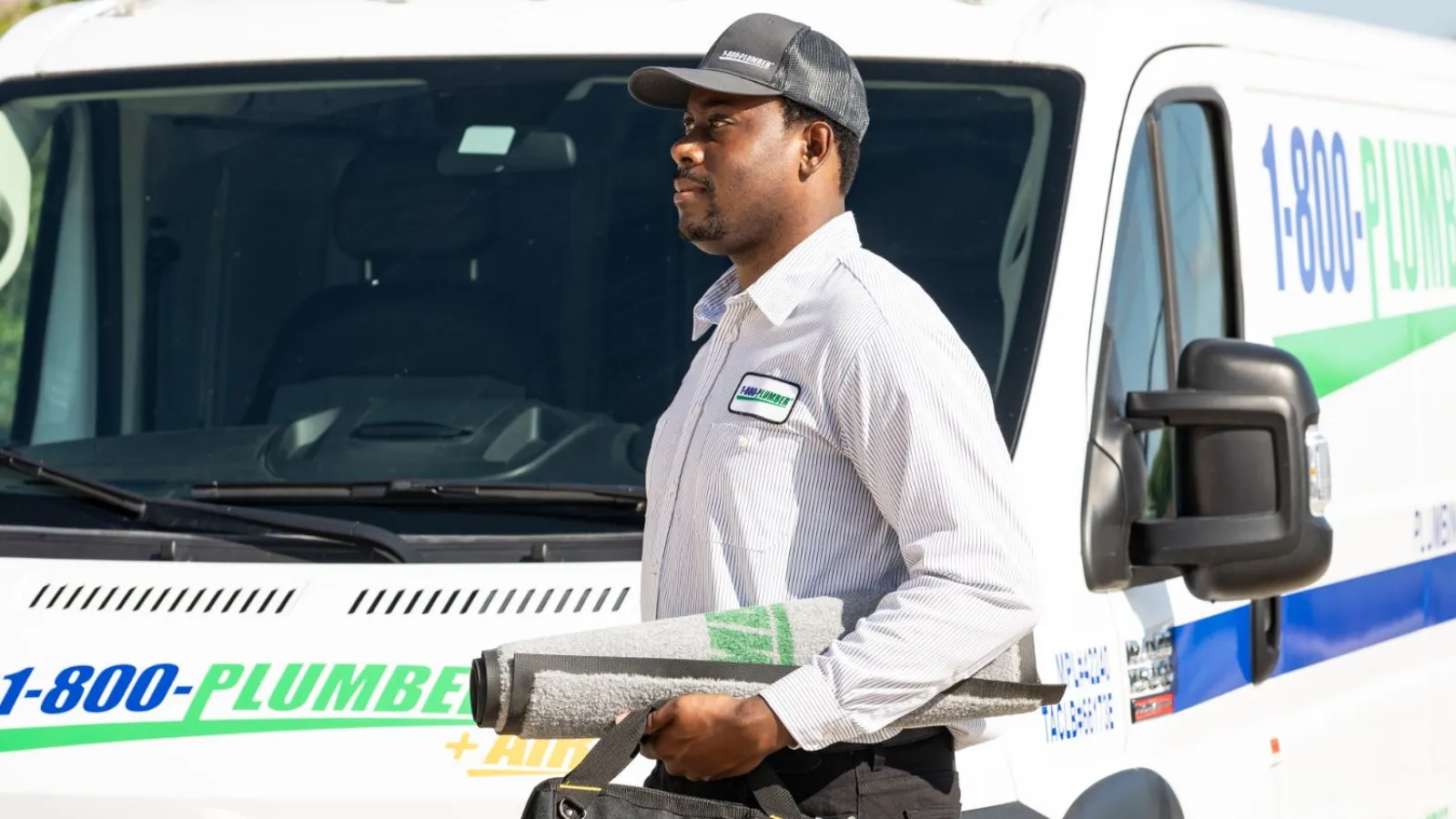 The Name You Trust for your
SEWER & DRAIN SERVICES
Having a
HOME EMERGENCY?
Call or Find Your Nearest Pro!
The zip code you entered is not associated with one of our locations. Please visit our Locations page to find your closest location.

Your Professional
SERVICES
Our Top Emergency
Services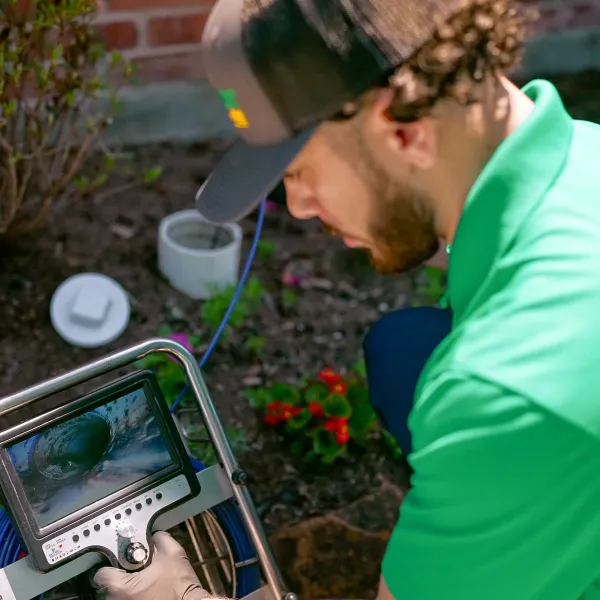 Ways to Tell if You Have a Sewer Clog
1-800-Plumber +Air of Portland

If you're like most people, you probably don't think about your sewer system until there's a problem. And when that happens, it's usually a big one. A clogged main sewer line can cause wastewater to back up into your house, creating an extremely messy and smelly mess.
But what can you do to prevent such a disaster? Here are some ways to tell if you have a sewer clog, as well as some tips on how to fix the problem.
What is a sewer clog and what are the symptoms

Having a sewer clog can be a major inconvenience and can cause serious damage if not taken care of immediately. A sewer clog is caused when there is an obstruction in your main sewer line, preventing wastewater from flowing smoothly through the pipes. This blockage could be any number of things, such as tree roots, soap buildup, debris, or even a clump of hair.
If you suspect that your sewer line may be clogged, there are several things you can look out for to help determine if this is the case. One common sign of a sewer clog is when your sink or toilet overflows unexpectedly, even after flushing multiple times. Another indicator is if your toilet starts gurgling when you run the water or flush the toilet.
If you identify any of these signs, it is important to call a professional plumber right away to help address the issue and prevent further damage to your pipes. A qualified plumber will be able to use special tools and techniques to clear out any blockages in your main sewer line, helping to restore proper function and ensure that your home is safe and free from potential hazards.
So if you are experiencing a sewer clog, don't hesitate to call 1-800-Plumber +Air of Portland for reliable, expert service. We offer fast, affordable solutions for all of your plumbing needs. Contact us today to learn more about our services and schedule your appointment!
How to prevent sewer clogs from happening
Sewer clogs are a common problem that can be difficult to detect and can cause costly damage if ignored. Fortunately, there are steps that you can take to prevent sewer clogs from happening in the first place.
The best way to prevent a sewer line clog is to make sure all items that could potentially cause a clog, such as food waste, grease, or hair, are properly disposed of. You should also avoid pouring anything down the drain that could complicate matters, such as harsh chemicals or bleach.
If you do suspect that your sewer line is clogged, there are a few signs to look out for. These can include slow drainage in sinks and toilets, water backing up into the drains or toilet, unpleasant odors coming from your drains or toilets, and sewer backup in your yard.
If you notice any of these signs, it's important to call a professional plumber right away. They will be able to assess the situation and provide effective solutions to get your sewer line back to working order. By taking these preventative measures and getting immediate help if you suspect a problem, you can keep your sewer clog-free and reduce the risk of costly damage to your home.
Tips for maintaining a healthy and functional sewer system
When it comes to maintaining a healthy and functional sewer system, there are several things you can do. The first step is to be aware of the potential signs that your sewer system could be clogged. These signs include gurgling when flushing toilets, slow draining sinks and tubs, bad odors coming from drains, and water backing up into the tub when you run water.
If you notice any of these symptoms, it's important to take action right away. One of the easiest and most effective ways to clear a clogged sewer line is to call a professional plumber, like 1-800-Plumber +Air of Portland. With years of experience and specialized tools, they can quickly and effectively clear your main sewer line, helping to prevent more serious issues down the road.
So if you're struggling with a clogged sewer line, don't wait - get in touch with a trusted plumber today and start enjoying a cleaner and more functional home.
If you have plumbing issues, contact 1-800-Plumber +Air of Portland
Having plumbing issues can be very stressful, and you want to make sure that you get the help that you need quickly. If your main sewer line is clogged, it can cause serious sanitation issues in your home or business, which is why it's important to contact 1-800-Plumber +Air of Portland right away.
With experience in repairing sewer clogs of all types, our team is equipped to quickly assess and address the issue with expert precision. We understand how serious a sewer clog can be, which is why we always work quickly and efficiently to get your plumbing system back up and running again. Whether you're dealing with a clogged sink or a more serious issue, our team is here to help. So if you suspect that you have a sewer clog in your home or business, don't hesitate to contact us today for fast and effective service. We look forward to working with you soon!
From regular service appointments to emergency services our professional service for plumbing repairs, we are the plumbing company for you.
Apart from the services we offer, there's a lot that makes us stand out from the rest of the pack. First, we listen! We strive to give our customers exceptional service, which includes listening to your needs. Our technicians will listen and come up with a practical and lasting solution. We encourage our clients to ask questions whenever they need clarification. We also ensure we explain our proposals thoroughly and keep you informed every step of the way. So contact us today!
Ready to
GET IT FIXED?
Contact Us Now!
What Does a Plumber Do?
As a homeowner, it's critical to understand what plumbers do, so you know when to call one.
The extensive list of plumber responsibilities includes more than fixing faucets and toilets. Professional plumbers are well-versed in repairing a variety of problems in residential and commercial properties.
Plumbers follow blueprints, use specialized equipment to detect problems invisible to the naked eye, and may assist with designing new piping systems.
Some of the duties performed by a plumber include:
Installing, repairing, and providing preventative maintenance to pipes, drain systems, septic systems, valves, and fittings

Responding to plumbing emergencies

Cleaning garbage disposals

Water heater maintenance

Septic services and septic tank flushing

Routine sewer services

Administering and adjusting household water pressure systems

Identifying household and foundational leaks

Fixing running or clogged toilets

Installing appliances (such as water heaters, pipes, and bathtubs)

Gas line repairs

Water treatment

Collaborating with general contractors and electricians for constructive services
Because of their diverse skill set and piping knowledge, having a trustworthy plumber on speed dial is a good idea for any Portland homeowner. Whether you're unsure if your drains are clogged or you require new pipes, a professional plumber can assist.
When Should You Call a Plumber?
Timing is everything when it comes to plumbing repairs. Ignoring a plumbing problem can lead to widespread water damage throughout your Portland home.
You should call a plumber if you suspect something isn't right. Warning signs include:
Abnormal sounds (specifically gurgling or blub blub noises)

Foul odors (especially around your drains or septic system)

Abrupt changes in water pressure

Slow drainage

Unidentified water damage

Gas smells
A technician will visit your home and use specialized equipment to detect problems that might not be visible, such as water leaks and sewer clogs. Then, he or she will use specialized equipment to make fast and efficient repairs.
Leave things like sewer repairs, septic tank backflows, water heater problems, and installing equipment to the specialists. Tackling these projects on your own is both dangerous and difficult. Mistakes can put your home (and family) in danger.
But never fear, because Portland's local plumbing professionals are here to provide unparalleled services for residents throughout Multnomah County.
How to Fix Backup Sewer
Your home is equipped with multiple piping systems. It features outgoing sewer lines and incoming water lines.

Clean water moves towards your home. Outgoing sewer lines transport wastewater from your toilet, washing machine, shower, and sinks, away from your property.
But if your outgoing waste line becomes clogged, wastewater cannot leave your home. Instead, it creates a sewer backup that sends hazardous materials back into your home. The wastewater contaminates the home, causes water damage, and leads to mold.
If you have sewer problems, act fast. Do not attempt to fix the clog yourself. Homemade remedies and chemical cleaners will not clear your drain. They will cause further damage to your pipes.
Instead, call your local Portland plumbing team. A technician will shut off any water going into the drains. He or she may also disable your electricity if the wastewater is close to an electrical outlet.
A plumber will then repair the clog in your sewer line. In circumstances where aging pipes are the problem, the technician may have to repipe your sewer line.
Once the sewer lines are clear, the technician will put on proper safety gear (such as rubber gloves and heavy-duty boots) and enter the contaminated area. He or she will clean up the flooded space using a shop vacuum. The plumber will sterilize all of the affected areas to ensure there are no sewage remains lingering on your walls or floors.
Identifying and Preventing Backup Sewer Problems
The first step to fixing a backup sewer is identifying when there is a problem. The top warning signs of sewer line problems are:
Slow drainage throughout the residence

Waste backing up into other pipes

Accumulation of sewage (which you may smell before you see)

Waste flowing back into the home
Common causes of sewer line backups are tree root invasions, aging pipes, poor plumbing designs, and large clogs in sewage pipes.
Avoid a plumbing emergency by being mindful of what you flush down your drains. Schedule regular sewer maintenance. Avoid planting trees
within 20 feet
of an underground sewage line.
Swayze did a wonderful job yesterday, he answered all my questions perfectly, was very respectful and took the time to clean up his mess. I am really impressed and pleased with his work. read less

Satisfied Customer
"They were very professional and on time, the technician did what he was suppose to do then cleaned up and left me with instructions on how to finish installing the parts after I finish doing some tile work that needs to be done."
Andrei G.

Emanuel was excellent. He fixed our issue very quickly and explained exactly what the problem was and how he fixed it. Very friendly and trustworthy!

Kyle S.
Thanks for getting here so quickly and finding the issue. Also thanks for suggesting the locking caps - Hopefully this will prevent theft of the freon.

David P.
Great service and knew exactly what to do. Kyle, was very nice! When I need a plumber, I'll call 1-800-plumber and ask for Kyle

David D.
did a excellent job on repiping my house n clean n very please with the work they done.

Willie W.
Got a text! Dispatcher was friendly and informative. Several text keeping me up to date and giving me plenty of opportunity to cancel if need be. Z was prompt, curtious and knowledgeable. Was glad to sign up for future business with the company. Excellent experience.

Tambre L.
Swayze did a great job and was very courteous polite, and knowledgeable .

Satisfied Customer
Kyle, was great! 800-PLUMBER called to say when he would arrive, and he was right on time. He even completed another job that wasn't planned on my end while he was there. I would recommend 800-Plumber to any of my family or friends. Laura Clear Lake

Laura E. No surprise
costs at the end of a job On-Time
Committed to on-time arrivals