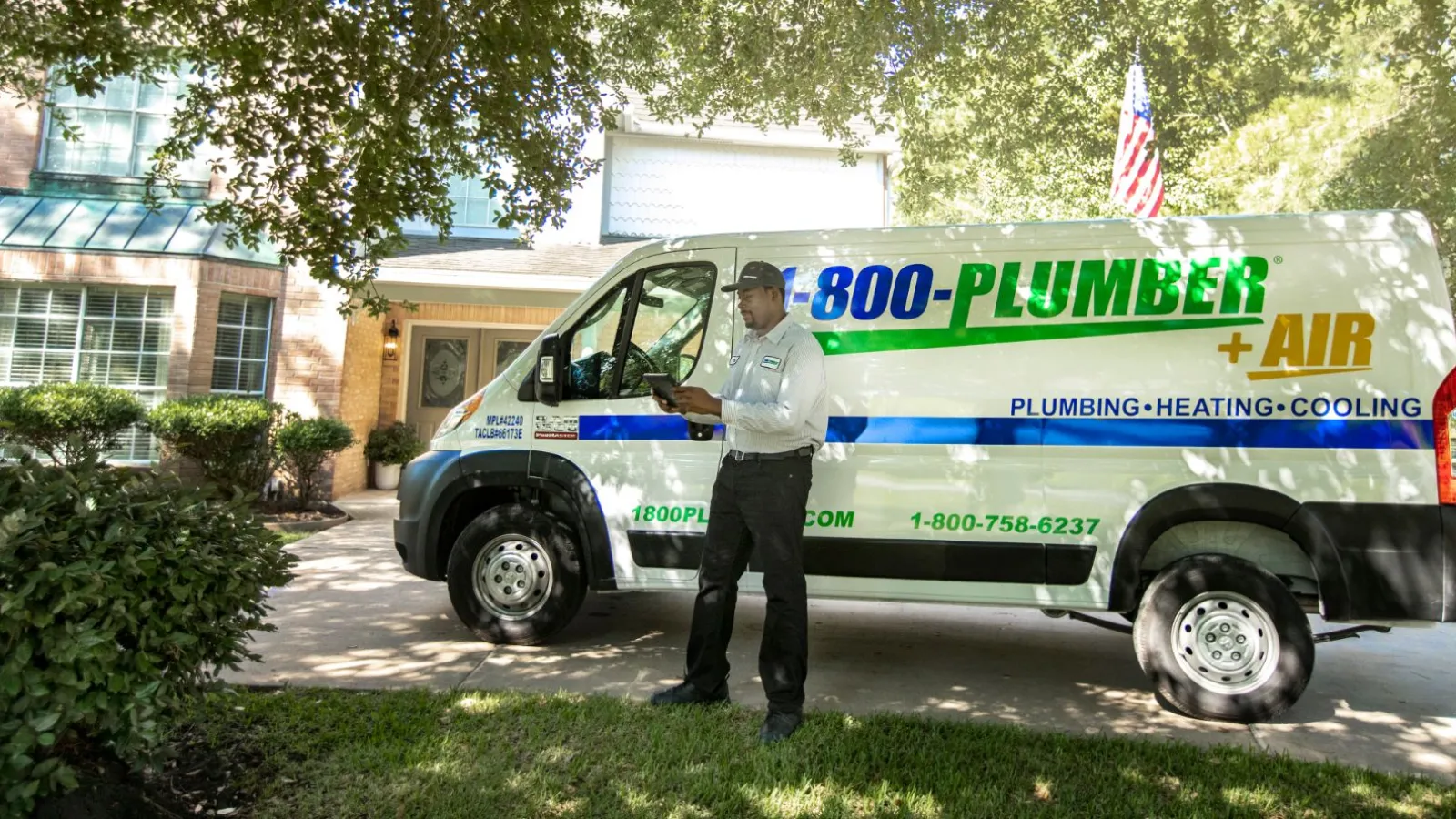 The Name You Trust for your
BATHROOM PLUMBING
Having a
HOME EMERGENCY?
Call or Find Your Nearest Pro!
The zip code you entered is not associated with one of our locations. Please visit our Locations page to find your closest location.

Your Professional
SERVICES
Our Top Emergency
Services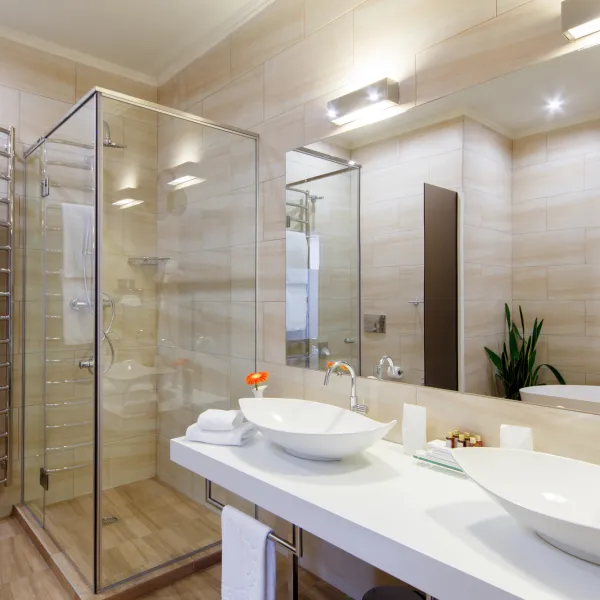 A Complete Guide to Bathroom Plumbing Layout Drawings
The cost to fix a main water line leak can cost as much as $2500. Repairs to a leaking pipe in the ceiling is also in that range. While a slab leak repair can cost you $2000.
Plumbing repairs can be expensive. One way to try to avoid them is to ensure your initial plumbing is well installed. The initial layout is usual planned ahead of construction or a renovation.
A bathroom plumbing layout drawing is one way to ensure your bathroom installation is done correctly the first time. Although you may hire a professional plumbing company to complete the work, it is good to know what bathroom installation or renovation entails.
This will help you to ensure the work is up to code. Familiarizing yourself with the layout drawings before the start of the project will help determine the cost of the project including the materials needed.
Here are a few essential things you should know about a bathroom plumbing layout drawing and how it can assist when you need to do a bathroom renovation or new installation.
What Is a Bathroom Plumbing Layout Drawing?
A bathroom plumbing layout drawing shows the system that will bring the water in and take the waste out of your bathroom. It depicts drains, vent pipes, water supply lines and fixtures such as toilets and sinks.
It will include various plumbing symbols that denote different elements. You can use a computer for your drawing or do it by hand. Both allow you to show several plan views and riser drawings.
There are three elements that every bathroom plumbing layout should include:
1. Key Coding
Coding helps keep the different plumbing elements in order. Depict supply lines using broken lines and use solid lines for drainpipes. You can also write notes on the overhead view to show vertical lines or pipes.
Vents and drains should be color-coded. You can use colored pencils to show hot and cold lines. To avoid mistaking any of your reference lines for a pipe, use a curved line to point to the various pipe sizes.
It may take several tries before you get the details correct, especially if you're doing it for the first time.
2. DWV Elevation
The system that will carry waste out of the house, as well as water and air, is the drain-waste-vent (DWV). The DWV elevation shows the venting of the fixtures. The elevation should include the vents, traps, drain pipe run lengths and the stack's upward path.
Drawing the DWV elevation over an architectural drawing is also helpful, but not necessary.
3. Supply Drawing
The purpose of the supply drawing is to determine the minimum size required for the supply pipes, including the estimated length. It should include the pipe size as well.
This is a great reference to use when purchasing the materials, you need to ensure you get the sizes and the lengths right.
Advantages of Having a Bathroom Plumbing Layout Drawing
A bathroom plumbing layout drawing will not only give you a good idea of the cost of your project, but it will help you to avoid issues once you have already started. In Portland, in some cases, there may be a need for plumbing drawings to obtain a residential plumbing permit.
Some other reasons why it is good to have a bathroom plumbing layout drawing include:
It allows you to outline the plumbing system before doing the job which helps the project to run more smoothly

Detailed drawings help save time and can identify any issues beforehand that may have otherwise increased the cost of the project

It also allows you to catch any details you may have overlooked

It assists in determining the cost of the materials and tools needed
If you are uncertain about the requirements for a bathroom plumbing layout drawing or how to do one, contact a professional plumbing company to do the drawings, apply for your permit and complete the job for you.
How to do Plumbing for a Toilet
The rough-in outlines the proposed location of each bathroom fixture. It includes installation of the drain, supply lines, waste and vents. For a toilet installation, this usually involves three different types of pipes.
Waste and Vent Lines -
can be three or four-inch PVC pipe. It ties into the sewer by way of a vertical waste stack. It connects the toilet via a curved fitting called the closet flange. The waste line must be vented by a two-inch pipe that ends outside.
Water Supply Lines -
ends at a shut-off valve under the tank. It is usually formed using a half-inch copper pipe.
The toilet's location will determine the configuration of these pipes. If it is a renovation, consider the location of your existing plumbing. There are four things you must determine before installing your toilet:
The distance from the back wall to the placement of the closet flange

The space required on either side of the toilet

The amount of space needed to the front of the bowl

The location of the cold water supply line
A professional plumbing company can guide you when it comes to a bathroom renovation or a bathroom that is to be newly installed.
Ready to
GET IT FIXED?
Contact Us Now!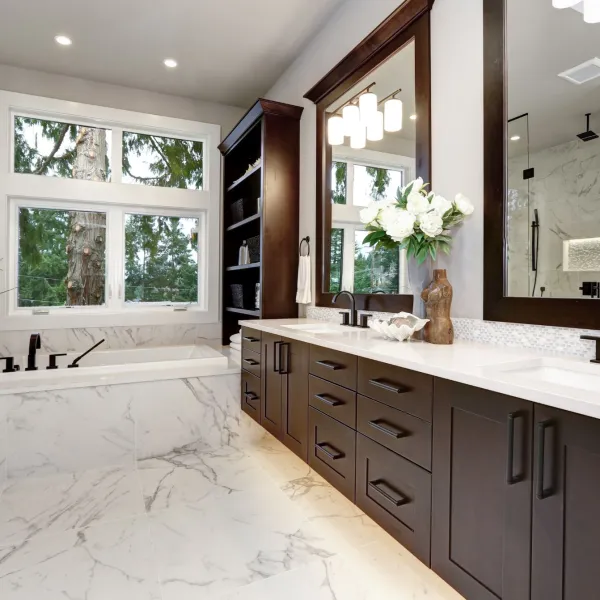 Bathroom Plumbing Fixtures
Plumbing fixtures are the main elements that are visible in the bathroom. They include the bathtub, toilet, sink and shower. Your choice of fixtures allows you to reflect your personal style in your bathroom.
Placement of your fixtures requires careful planning. They are usually installed close to or on the wet wall of the bathroom to reduce long horizontal runs of vent and pipe drains.
The wet wall is an interior wall that contains water lines and the main stack. It is thicker than most walls in order to easily accommodate these. For a standard five by eight-foot bathroom, there should be at least 24 inches of space in front of the toilet. However, it is okay if the bathroom door swings into the space.
It is usually a code requirement that fixtures not be closer than 15 inches from a toilet's centerline. You should also keep in mind that a standard tub is 60 inches long by 32 inches wide. So, if your plans include a larger tub, just adjust the layout so that it fits.
Sinks and vanity sink tops range in size from 20 to 30 inches in width. Again, if your design calls for a longer vanity, such as a 'his and hers', then cater for that in your layout.
Standard Height of Plumbing Fixtures
The layout of your bathroom should be efficient and allow ease-of-use. This includes ensuring that each fixture is at its required height. Determine your fixture heights by considering that in a standard five by eight-foot bathroom, the ceiling should be at least seven feet high.
Here are some of the standard heights of the fixtures that allow a person of average height to use them comfortably.
Vanity: three feet

Water taps: three feet for faucet and sink

Bathtub: 15 to 20 inches for a freestanding tub; the length ranges from four and a half to six feet with the width ranging from 27 to 32 inches

Toilet: regular bowls are 15 inches high but the new 'comfort' or 'right' height ranges from 17 to 19 inches
There are also standard heights for additional fixtures found in the bathroom including the mirror, shower head, cabinet, towel rail, toilet paper holder and light switch.
Plumbing Tools Required
To ensure you're well-prepared for a bathroom renovation or installation, double-check that you have all the tools required. Here's a list of some of the more common tools that you may need to use:
Water pump pliers

Pipe wrench

Strap wrench

Basin wrench

Drain auger (drain 'snake')

Pipe/Tubing cutter (pipe shears)

Closet auger (toilet 'snake')

Hacksaw
Some of these are used to cut pipes made from specific materials. They're important because pipes are one of the main requirements for a bathroom project.
Three-inch diameter PVC is often used for the main drain, and the length leading from the toilet to the drain. Depending on the local codes you may require a four-inch main drain.
Some plumbers also prefer to run larger vent pipes. Cast-iron drain pipes can be used, but these need to be installed by a professional.
The most common material for water supply lines is rigid copper pipe. In Oregon, the pipe materials allowed include PEX, PVC, ABS, and CPVC. Half-inch pipe is usually used for bathrooms but for maximum water pressure, run three-quarter pipe to the bathroom and use half-inch only for short runs.
Always check the pipe size and length requirements in your area.
Getting Your Bathroom Right the First Time
Bathroom renovations can be a costly undertaking. You want to ensure you don't spend more than you have to, by planning your project well. Using a bathroom plumbing layout drawing is one way to ensure this.
There are many plumbing companies in Portland, Oregon that can provide this service for you, as well as complete the installation or renovation of your bathroom. But it is important to find a reputable company with experience and knowledge.
1-800-Plumber +Air is a well-established company that provides plumbing services in Portland, Oregon. We also provide emergency repairs.
Schedule your plumbing service
with us today!
I really appreciated Manolos attitude and the way he had patience for all of my questions and never seemed like he was rushing or annoyed with me. He took the time to reexplain it to my husband when he got home. I didn't feel pressured into spending more money or like he was trying to just sell me stuff. I felt like he really took his time and that I was his priority. Thank you for having great service.

Satisfied Customer
Joe and Kyle installed a new water heater. They were very professional and courteous. They explained my options and I was also offered a discount. I will definitely use this company again.

Linda B.
I would like to recognize both Taylor and Emanuel for both outstanding customer service, professionalism,and craftsmanship on a recent repair at my home.

Alan J.
I cannot thank Nick enough for taking care of my plumbing inspection and fixing those shut off valves. He s a true professional and have a wonderful future ahead of you! God bless you and thanks again! read less

Satisfied Customer
Justin and Richard did a great job.

Satisfied Customer
Thanks for getting here so quickly and finding the issue. Also thanks for suggesting the locking caps - Hopefully this will prevent theft of the freon.

David P.
Great service and knew exactly what to do. Kyle, was very nice! When I need a plumber, I'll call 1-800-plumber and ask for Kyle

David D.
Nick did a great job and very nice and professional. Thanks

Evonne H.
The tech was so nice, knowledgeable and efficient.

Satisfied Customer No surprise
costs at the end of a job On-Time
Committed to on-time arrivals