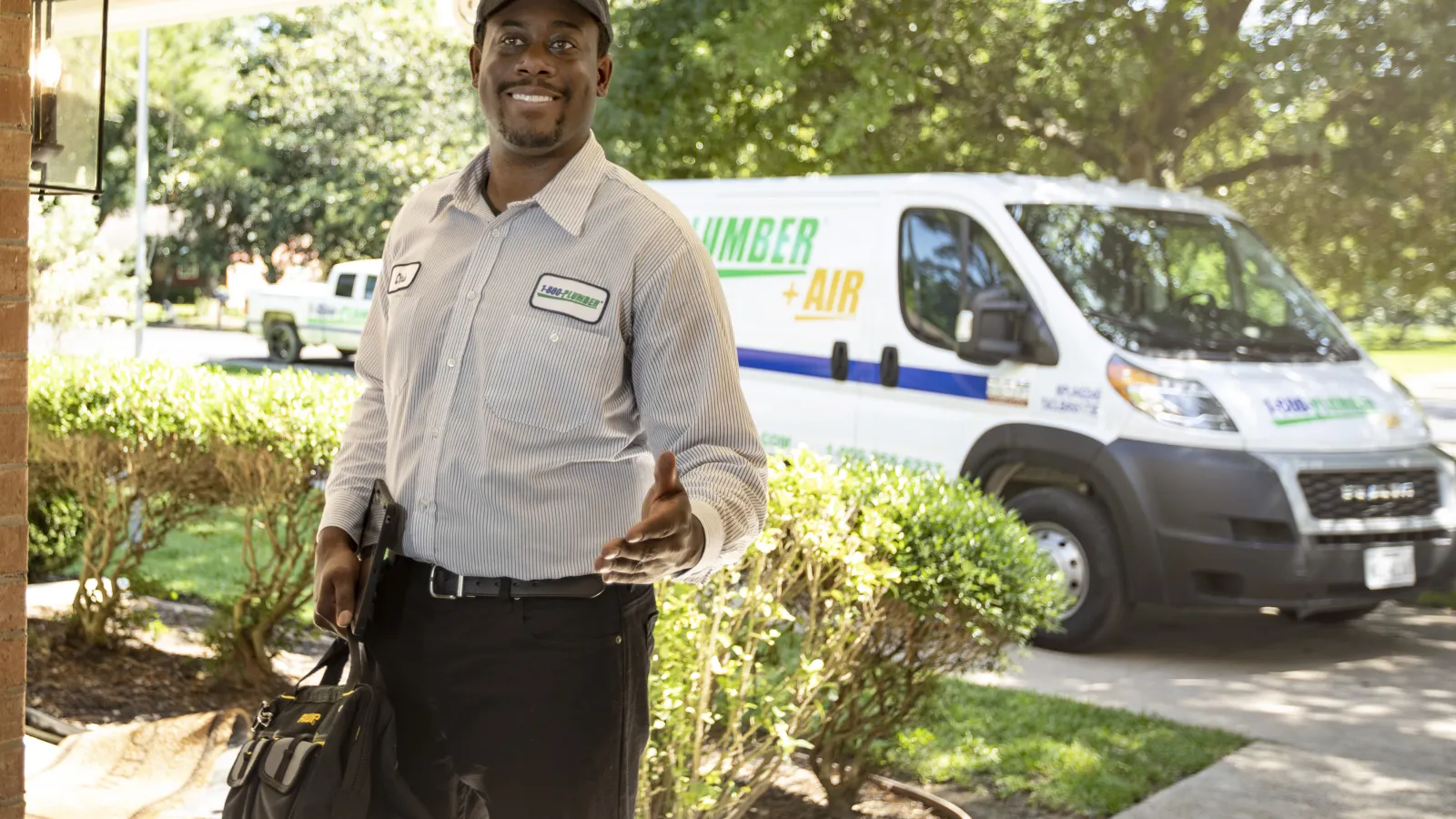 The Name You Trust for your
AC INSTALLATION & REPLACEMENT
Having a
HOME EMERGENCY?
Call or Find Your Nearest Pro!
The zip code you entered is not associated with one of our locations. Please visit our Locations page to find your closest location.

Your Professional
SERVICES
Our Top Emergency
Services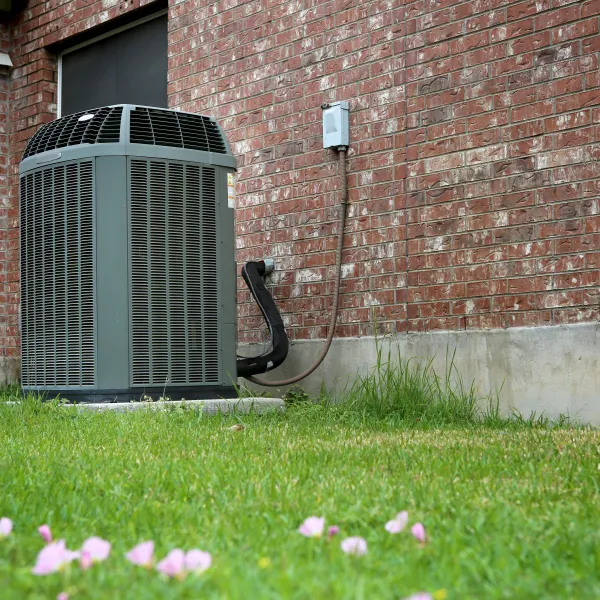 Central AC Installation & Replacement | 1-800-Plumber +Air of Portland
Does your current central air system meet your needs?
Portlanders enjoy warm and dry summers, rarely exceeding 95-degrees. Winters are cold and wet, even dipping below 27-degrees during some seasons.
You need a central air solution that adequately heats and cools your home, while managing humidity levels to control dryness and moisture.
Indoor air pollution is another concern for Portland homeowners.
Without a high-quality central air conditioning system, your home is easy prey for dust mites, mold, and other contaminants. Poor indoor air quality also increases respiratory health risks, allergies, fatigue, migraines, and even mortality rates.
Central heating and cooling systems can last up to 15 years, but problems can start earlier.
Has your HVAC system worn out its welcome?
Here are several warning signs and
installation tips
to know.
Ready to
GET IT FIXED?
Contact Us Now!


Did You Hear Something?
Don't mistake those creaking, popping, and squealing sounds for ghosts. Those haunting sounds are likely coming from a faulty central air conditioning system.
There are a few reasons for these sounds, but the likely culprit is age. If your HVAC system has exceeded its 15-year lifespan, it's more cost-effective to replace your system than pay multiple repairs for years.
What if your HVAC system isn't even close to its replacement date?
Noisy Belt System
It's not uncommon to replace central AC systems before 15 years.
For example, a previous contractor may have installed an older model. Those sounds you're hearing could be the AC's faulty belt system. If the belt connecting the blower and motor disconnects, your AC will make a squealing noise.
Condenser Fan Motor Problems
1-800-Plumber +Air of Portland helps Portland homeowners avoid this problem by installing the latest central AC systems. Newer models don't have belt systems. Instead, they have a direct-drive mechanism that hauls air over the compressor's condenser coils.
If your newer AC model is making sounds, there may be a problem with the bearings supporting the condenser. In this case, you may need to replace the AC's fan motor. An HVAC professional can diagnose the problem and provide the safest, efficient, and most cost-effective solution.
Buzzing Sounds
Is your central AC system making a buzzing sound?
This sound could mean your entire AC is malfunctioning or a particular part is broken. If your AC is buzzing, it's not pumping or distributing any air, or very little at the most.
Loose parts can also strain your AC, producing a buzzing sound. Your AC's compressor may be off-balance, as well. You can always book a repair appointment to catch problems before they get worse.
Another common cause is frozen refrigerant.
AC units can freeze if the refrigerant leaks out. This problem typically makes a buzzing sound. In this case, your HVAC specialist will need to replace the refrigerant.
What's that Smell?
Are you noticing strange odors in your home?
Don't ignore these smells. These are clear signs of an indoor pollution problem.
The likely culprit is your central air conditioning system.
Smelly Leaks
You already learned how refrigerant leaks make signature "buzzing" sounds. However, they also smell really bad.
Refrigerant leaks smells like acetone, or propane, as it's commonly known. A professional can confirm this leak, but it's a common reason behind HVAC odors.
Not only are these leaks a harmful source of indoor air pollution, they make your AC system less energy efficient.
Although plumbing is an extremely expensive repair, these guys always get it right and make it as painless as possible.

Satisfied Customer
Joe and Kyle installed a new water heater. They were very professional and courteous. They explained my options and I was also offered a discount. I will definitely use this company again.

Linda B.
Tony and Carlos are awesome in what they do. They did a great job on about 20 different projects for my family and me. They did security lights patio lights front porch lights. Ran all the electrical for our new master bath remodel. Added on some new interior lights and changed out some switches. I have light where there once was darkness. Thanks guys.

Satisfied Customer
Mark was great! He took the time to not only give a price, but explain everything a new system could do and how it would benefit them not just in heating and cooling, but dust reduction, utility bills, etc. Very Very pleased. read less

Satisfied Customer
Outstanding work and very professional!!!

Mando C.
Kyle, was great! 800-PLUMBER called to say when he would arrive, and he was right on time. He even completed another job that wasn't planned on my end while he was there. I would recommend 800-Plumber to any of my family or friends. Laura Clear Lake

Laura E.
We had to have someone come out today due to a sink and toilet leak. Swayze McLauglin was our plumber and he did a great job explaining the problem and how we could get it fixed. He was great at explaining price as well as what he was doing. Swayze was friendly and professional while he was here as well as working in these trying times with COVID-19 he followed all procedures and was great. We will be using yall the next time we need someone. Thank you so much Swayze for all your help!

Satisfied Customer
"They were very professional and on time, the technician did what he was suppose to do then cleaned up and left me with instructions on how to finish installing the parts after I finish doing some tile work that needs to be done."
Andrei G. No surprise
costs at the end of a job On-Time
Committed to on-time arrivals
Smokey Disasters
One of the most overlooked problems for AC systems is indoor smoking.
Your AC quickly absorbs any smoke from cigarettes and heavy cooking. Before you know it, your AC is pumping and distributing smoke-laden air throughout the home.
Smoking and grilling outside is one way to prevent this issue. However, it doesn't always fix itself.
The smoke has already pushed itself through the AC's evaporator coils, which means they need to be fully cleaned and sanitized to eliminate the odor completely.
These smells can cause respiratory problems, but also headaches, fatigue, and nausea long after the smoke is gone.
Your AC's evaporator coils will also need a thorough cleaning if they're clogged with dust, dirt, pet hair, grime, and other debris.
Sewage Smells
Is that sewage you smell? How could an AC system smell like sewage?
It's not uncommon for your HVAC to omit a nauseating sewage smell. This happens to Portland homeowners with HVAC units close to sewer lines.
That icky sewage odor you smell is actually methane gas, which is a dangerous indoor pollutant. This means your sewer line is clogged or worse.
Instead of an AC replacement, a 1-800-Plumber +Air of Portland pro will likely unclog, repair, or replace the sewer line as needed. However, an inspection will reveal the full scope of the problem and solution.
Smelly Drain Line Blockages
Your central air conditioning system is central to humidity control, but where does all the leftover water go?
That's a great question and a possible reason behind your smelly AC system.
Once all that humidity is sucked from indoors, your central AC system pushes the water down a drainage line. However, these pipes get clogged just like indoor plumbing pipes. If you smell a musty odor, your drainage line is likely clogged.
It's easy to overlook this problem, but AC drainage blockages also cause indoor air pollution. If stale water sits in your HVAC for too long, the musty odor will seep through your air ducts, prompting a thorough cleaning, as well.
Moisture buildup also negatively impacts your AC system's performance. Buildup causes your HVAC to work harder to cool and distribute air, which is a recipe for high utility bills.
More Smelly Signs to Watch
Does your home smell like rotten eggs? This smell is an unbearable odor. The AC system isn't the first thing that comes to homeowners' minds, but it's a surprising cause.
After checking your refrigerator, garbage, and sewer line, check your HVAC unit for dead animals. Yes, unfortunately, critters and other pests can crawl into your system, leaving pungent carcass smells in their wake.
This is a difficult smell to eliminate on your own, but 1-800-Plumber +Air of Portland can help. Not only do you need to remove the dead animal, but your HVAC will need to be cleaned and sanitized to reduce any health risks.
This is a problem for Portland homeowners who live in more wooded areas with surrounding animals.
Another disconcerting smell is a firecracker-like odor. This smell could indicate a few problems, but it could be an issue with your AC's circuit panel. That firecracker odor may be the panel shorting out.
Motor leaks are another problem. These leaks smell like exhaust fumes even if your HVAC unit doesn't run on gas. This smell may indicate overheating or faulty wiring.
If it's faulty wiring, that's another reason to go with professionals trained in HVAC wiring. HVAC wiring is different to the other electrical wiring in your home. A general electrician may overlook critical issues that affect your AC's performance.
Call 1-800-Plumber +Air of Portland right away to avoid further damage to your AC's internal parts.
Replacing Your Central Air Conditioning System
You know what an AC replacement looks AND smells like. Your next step is to install a new AC before your indoor air quality worsens.
Central air installation is not a DIY project. Unless you're a trained HVAC professional, you'll increase indoor air pollution, high energy bills, mold, and more. Furthermore, you need a system that accommodates your needs.
HVAC professionals calculate heat and cooling loads to gauge the right size AC for your home. A large three-story home has a larger cooling load than a small one-story house.
Furthermore, they can recommend the most energy-efficient AC for your home. Installing a wrong, or even outdated, AC will cost your more down the line in repairs and replacements.
The Benefits of Local HVAC Contractors
How well does your HVAC contractor know your area?
This point may not seem as consequential on the surface, but it's quite important.
Your local weather also determines your heating and cooling load calculation; otherwise, you may end up with an HVAC system that can't handle Portland's dry summers and wet winters.
Does an HVAC company specialize in several services?
Remember the problem with indoor smoke and sewage? Your HVAC issues could be connected to a range of problems.
Offering several services helps HVAC professionals diagnose and treat AC problems. You'll receive a full-service experience, rather than using multiple companies to fix the problem.
There's nothing worse than having an HVAC hazard when no one is picking up the phone. AC damages can be serious, and you may need to call a professional 4:00AM.
1-800-Plumber +Air of Portland is available 24-hours a day to assist Portland homeowners with AC questions, repairs, and installation. You can also expect timely appointments, great warranties, up-to-the-minute communication, and exceptional sanitary standards.
Enjoy Professional Installation and Results
Don't live with the signs of a dying central air conditioning system.
Learn the signs, and take action to avoid indoor pollution risks. 1-800-Plumber +Air of Portland is standing by, waiting to help Portland homeowners.
We're available 24/7 for the following Portland zip codes:
97005, 97008, 97207, 97219, 97221, 97222, 97223, 97224, 97225, 97240, 97280, 97286, 97293, 97296, 97006, 97007, 97123, 97124, 97201, 97202, 97204, 97205, 97206, 97207, 97208, 97209, 97210, 97214, 97215, 97227, 97229, 97232, 97239, 97242, 97282, 97293, 97296, 97203, 97211, 97212, 97213, 97216, 97217, 97218, 97220, 97266, 97283, 97290, 97294, 97015, 97030, 97034, 97035, 97086, 97230, 97233, 97236, 97267