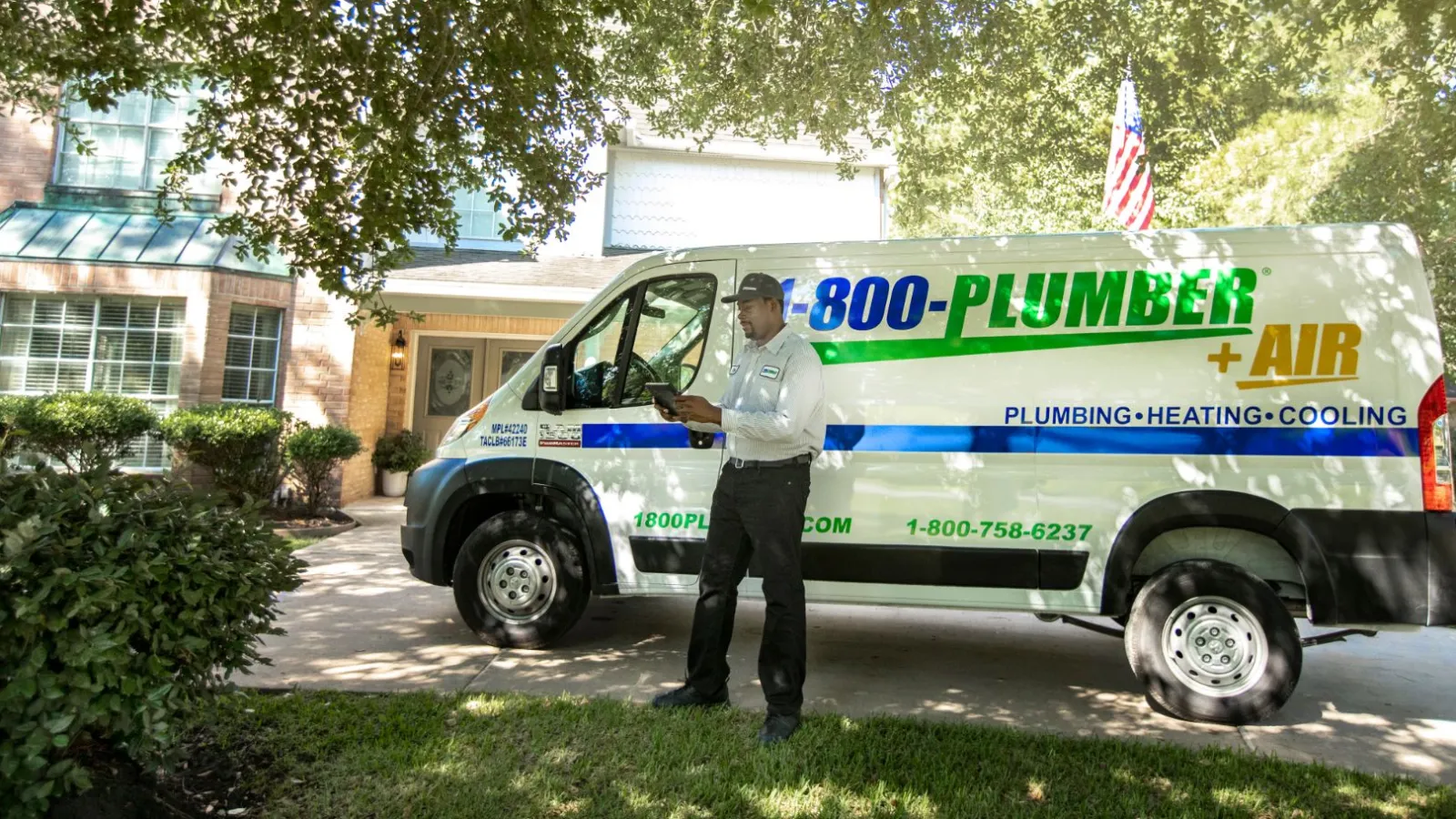 The Name You Trust for
RE-PIPING YOUR HOME
Having a
HOME EMERGENCY?
Call or Find Your Nearest Pro!
The zip code you entered is not associated with one of our locations. Please visit our Locations page to find your closest location.

Your Professional
SERVICES
Our Top Emergency
Services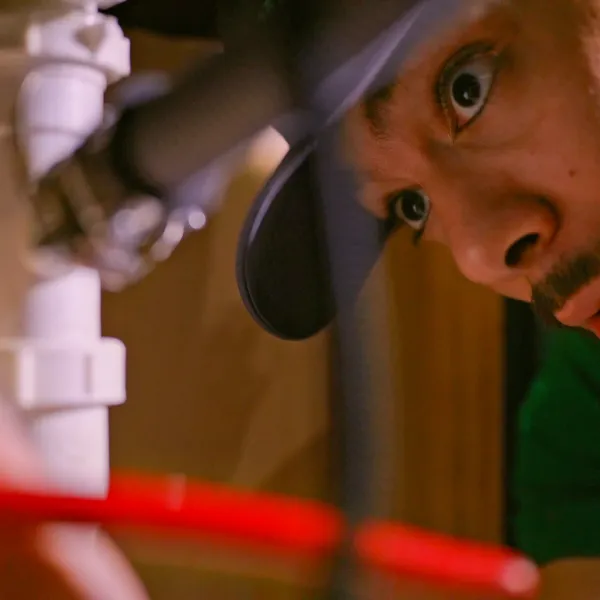 House Repipe
1-800-Plumber +Air of Portland
The plumbing of your home is critical to everyday life. It helps you run your showers, flush your toilets, and provides drinking water to your home. Keeping this system running at its best is a top priority because without it, health and safety issues can occur. If you need your home repiped, don't worry. The professionals of 1-800-Plumber +Air of Portland and licensed and trained professionals that can help you get the job done quickly and efficiently.
How Long Do Pipes Last?
One thing you should watch out for if you have an older home is the type of pipes you have. The older your home, the greater the possibility of having multiple types of plumbing pipes. This is because older homes have undergone a series of repiping repairs that involve replacing old pipes with new ones. While repiping should only be done by professionals, you still need to be aware of the average lifespan of your pipes so you will know when you should have them repiped. Be sure to contact us so we can get the job done the right way.


Copper Pipes
Copper pipes typically last up to 70 years, but pinhole leaks can reduce their lifespan.
PEX Pipes
PEX pipes are made of plastic or cross-linked polyethylene. They also come in a variety of colors including white, blue, and red. A PEX pipe can last up to 50 years.
PVC Pipes
PVC pipes are made of polyvinyl chloride and they're usually white in color and with letters PVC for easy identification. PVC pipes can serve you up to 100 years.
CPVC Pipes
CPVC or chlorinated polyvinyl-chloride pipes resemble PVC, but they are generally cream in color and will eventually become tan. CPVC pipes can last up to 75 years.
Galvanized Steel Pipes
This type of pipe is gray in color. You'll know it's a galvanized steel pipe if you hear a metallic clanging sound if you hit it with a screwdriver or coin. The life expectancy of a galvanized steel pipe is up to 50 years. These pipes can only be found in older homes. That is because, in the 1950s, galvanized steel pipes' internal zinc lining can make the pipes prone to rusting, causing them to wear out quickly. Corrosion can affect the quality of your drinking water.
Lead Pipes
Lead pipes no longer exist in new homes because they're an outdated plumbing material built in the 1930s. These pipes can last up to 50 years and because of the health problems caused by lead exposure, lead pipes are not used in plumbing systems anymore.
This type of pipe is usually a metal or gray color. You can identify a lead pipe by lightly scraping the pipe with a sharp object or a screwdriver so it will reveal a soft material and silver-white color.
Although lead and galvanized pipes are almost identical even when you do a scratch test, doing a magnet test will help you tell the difference. Galvanized steel attracts a magnet while lead pipes won't.
How to Help Your Pipes Last Longer
Plumbing pipes have a long lifespan, especially metal, galvanized steel, and lead pipes that can last for almost a century. However, these pipes are hardly used in construction. These days, PVC pipes are the most commonly used type of pipes. PVC pipes may not last as long as galvanized steel or metal pipes, but they are durable and not prone to corrosion.
The main problem with PVC pipes is the water pressure and if this trouble is left unaddressed, it can cause serious damage to your connections and plumbing systems. Nevertheless, keeping your plumbing pipes in good shape and extending their lifespan is not impossible. These best practices will keep your home's plumbing in good working condition.
Watch out for leaks: Leaks are an indication of cracked or damaged pipes. When leaks go undetected, they can cause a lot of water waste. You won't know the difference until your next water bill comes. Unfortunately, small leaks can go unnoticed until they turn into a bigger problem. Be sure to pay attention to some visible signs as they can indicate a hidden leak. Warped walls and mold growth are all signs of pipe leaks.
Address slow drainage problems: If you notice your bathtub or sink draining water slower than usual, you might be having a piping problem. A clog might be causing this plumbing issue because when the water passage is interrupted, it will create pressure on your plumbing pipes. If you have slow-moving drains, call 1-800-Plumber +Air of Portland to get the problem sorted.
Observe your water pressure: When there is too much water pressure on your drains, it can cause your home's plumbing to wear down easily. If the water supply's pressure suddenly rises, the water pressure in your pipes will increase as well. The recommended PSI for your plumbing should only be under 85. Have your water pressure checked by a professional plumber at 1-800-Plumber +Air of Portland. Installing a water pressure gauge will also help you monitor the pressure regularly.
Watch what you dump in the toilet: Toilets are only intended for flushing down human waste. Avoid flushing wrappers, wet wipes, tissues, diapers, or any food items or disposable materials because they can cause a clog that can shorten the lifespan of your drainage.
Don't use chemical cleaners: While chemical cleaners might be effective, they can be harsh to the internal linings of your drains. They can dissolve clogs, but they can also harm your plumbing system.
Practice regular plumbing maintenance: Pipes last longer if they're regularly maintained. Getting an annual check-up will help you identify early signs of plumbing issues and prevent costly repairs.
When to Repipe
A house repiping might not have crossed your mind but if you notice any of these symptoms, book an appointment with 1-800-Plumber +Air of Portland to get the repiping done.
Low Water Pressure

Pipe Corrosion

Leaking Pipes

Rust-colored Water

Strange Sounds Coming from Pipes

Water smells or tastes poor
Researching Repiping? Call Us
If your piping systems are showing these signs, then you need 1-800-Plumber +Air of Portland to inspect your house and evaluate the state of your plumbing system.
Contact us
so we can have your home's piping up to code and up to date through our house repipe services.
Ready to
GET IT FIXED?
Contact Us Now!
Can I Handle Repipes Myself?
Unless you're a licensed plumber with proven experience in repiping, it's best to leave it to the professionals. While some pipes are easier to set up than others, the entire process is quite involved. Replacing even a portion of your pipes is demanding, let alone the entire home.
Trusted professionals, like ones from 1-800-Plumber +Air of Portland, are who to call for your repiping needs. Depending on the size of your home and the number of bathrooms, a repiping is possible in only a couple of days. However, you should be prepared for it to take longer.
Your repiping can coincide with other home renovations, including installation of a tankless water heater. If you're planning to put your house up for sale, install repipes beforehand. This is a proven method for increasing your house's market value.
Can I Use the Facilities During Repiping?
Your water will have to be shut off for at least part of the repiping, meaning you won't be able to use the bathroom, shower, or drink from your faucets at this time. However, we can schedule appointments to not interfere with your daily routine too much.
Let us know your work schedule, and we'll do our best to repipe when you're out of the house. If you work from home, you may need to temporarily bring your work to another environment or otherwise adjust your routine. We strive to avoid any and all inconvenience during the repiping process.
Repipes Done Right in Portland
Repiping is your chance to benefit your home in numerous ways. You can boost its value considerably, enjoy better tasting, looking, and smelling water, and make your home much healthier and happier overall.
1-800-Plumber +Air of Portland offers repiping you can count on. With our amazing team of certified technicians, you'll receive all the knowledge you need about repiping and what it can do for your home. Please contact us today so that we can set up an inspection, create an estimate, and finally, complete a repiping for your home.

Thanks for getting here so quickly and finding the issue. Also thanks for suggesting the locking caps - Hopefully this will prevent theft of the freon.

David P.
Chad was very informative and professional. He and his co-worker are a very rare breed in that they fully prepared to go to work and get the job done right then. I would definitely recommend and use again Chad an 1-800-plumber.

Kenneth C.
Emanuel was excellent. He fixed our issue very quickly and explained exactly what the problem was and how he fixed it. Very friendly and trustworthy!

Kyle S.
Very professional and knowledgeable. The office staff communicated well and were helpful and courteous. We had a major plumbing job done. The cost for all they did was reasonable. The service pro tech, Emanuel Reyes did a great job! We will definitely recommend 1-800 plumber of Pearland,

Wanda N.
Nick was very nice, professional, and explained what he was going to do first and if we had to do something else we talked first. Nick knew his job. Great work. Appreciate you!

Evonne H.
Swayze did a great job and was very courteous polite, and knowledgeable .

Satisfied Customer
Positive: Professionalism , Punctuality , Responsiveness Up front pricing

Satisfied Customer
Very professional, friendly, and on time.

A M.
Nick was wonderful did an outstanding job, explained all options and extremely thorough. She will call back and use us again. She was very pleased and very happy that she didnt have to clean up after him.

Satisfied Customer No surprise
costs at the end of a job On-Time
Committed to on-time arrivals