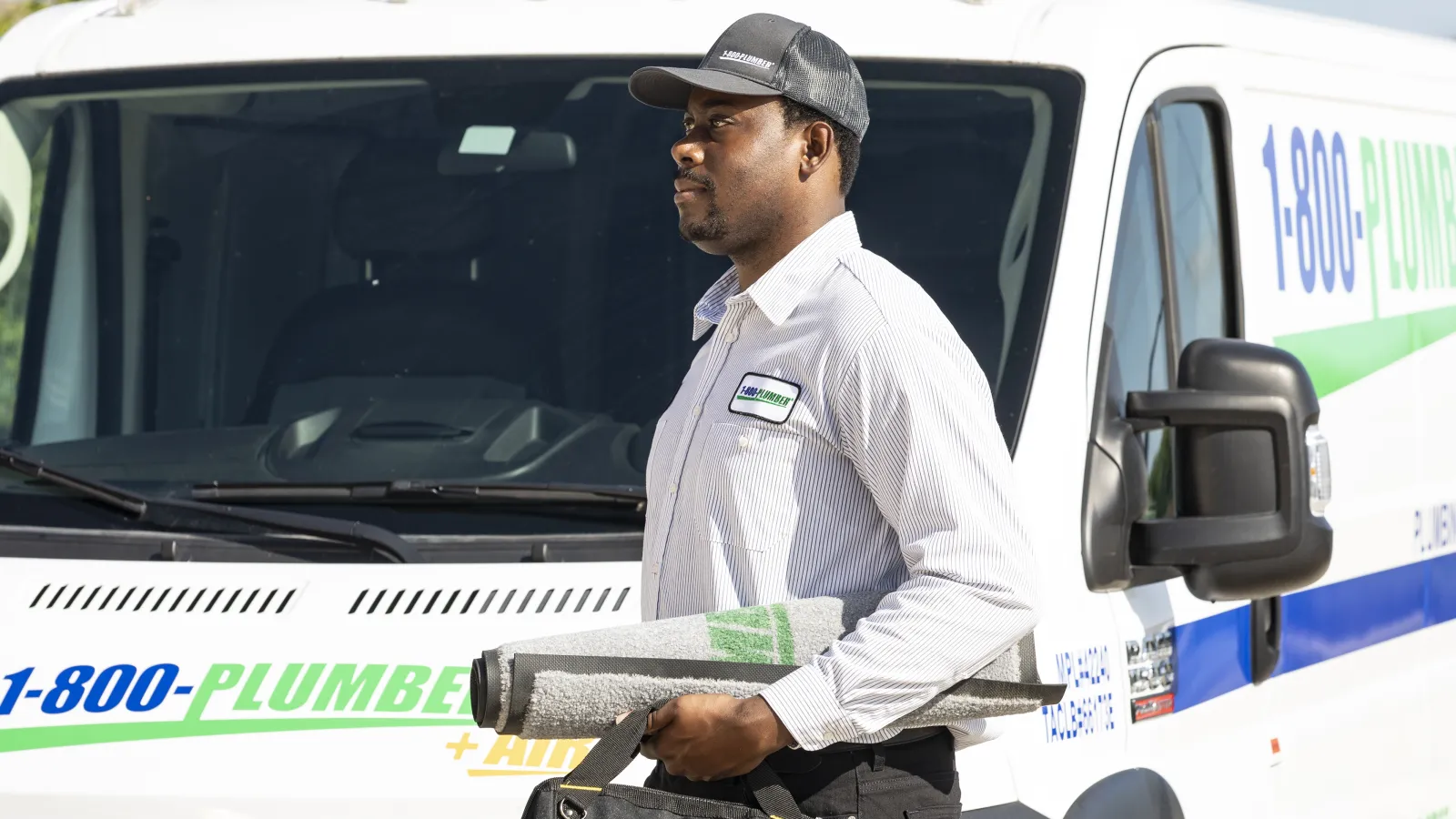 The Name You Trust for your
COOLING SERVICES
Having a
HOME EMERGENCY?
Call or Find Your Nearest Pro!
The zip code you entered is not associated with one of our locations. Please visit our Locations page to find your closest location.

Your Professional
SERVICES
Our Top Emergency
Services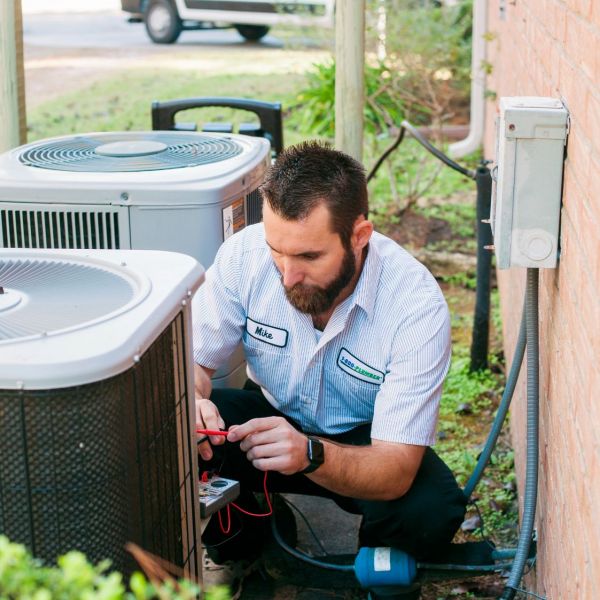 Common Fixes for When an Air Conditioner Is Not Working | 1-800-Plumber +Air of Portland
Did you know that Willis Carrier invented the first electric air conditioner in 1902 and that it wasn't even for its cooling comfort? Interestingly, Mr Carrier created it for his publishing house.
He invented it to solve a problem he was having with the ink and to prevent the paper from contracting and expanding with the humidity. He had no idea how his invention would change lives.
Since then, air conditioning units have provided coolness and comfort, especially during the sometimes harsh and humid summer months. It is a luxury that is often taken for granted. That is until your air conditioner is not working.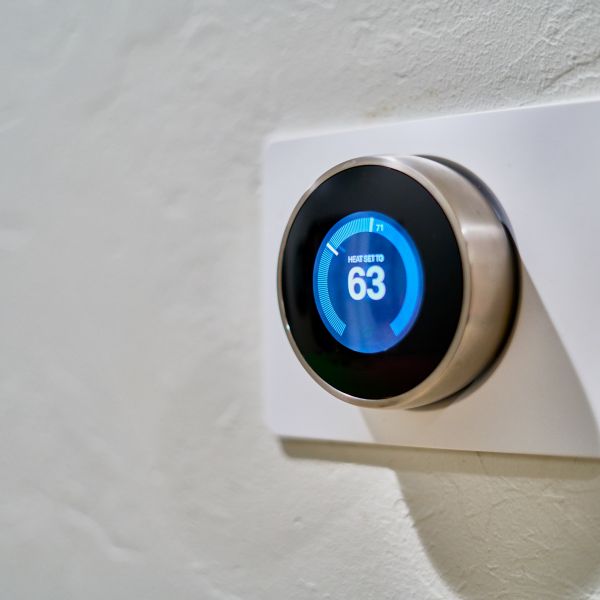 Common Air Conditioner Problems
There are many reasons why your air conditioning unit may stop working properly or stop working altogether. You must know the reason why your unit isn't working before attempting to fix it. An experienced heating/cooling contractor can usually easily identify AC problems and repair them. Here are a few problems you may encounter:
Thermostat issues including dead batteries

The indoor or outdoor disconnect switch is 'off'

A tripped circuit breaker

A blown fuse or transformer

Issues with the starting components or damaged components

Dirty coils or filter

Frozen evaporator coil

Dirty evaporator or condenser

Dirty, clogged, or leaking air ducts

Drainage issues

Damaged or broken cooling fans

Issues with the refrigerant

Faulty compressor, motor or wiring
Sometimes issues may crop up if the unit is too small to cool the room, or the unit may have simply run its course. Most well-maintained units last for seven to ten years.
Your unit may not work optimally due to external factors. It may simply be too hot outside. An air conditioning unit will not function properly if the temperature outside is more than 100°F.
This shouldn't be an issue in Oregon as the average high temperature in summer ranges from 64°F to 68°F on the west coast and 81°F to 94°F on the eastern side of the state.
However, Portland has hit its highest recorded temperature of 107°F three times. The first was in 1965 and then twice in 1981. So anything is possible.
Your Air Conditioner Is Not Working
So, it's not 100°F or more outside but your air conditioning unit is not turning on. There may be a few reasons why.
1. It's Not Plugged In
You may take it for granted, but one of the first things you should check if your air conditioner is not turning on is whether it is plugged in or not. It may have been unplugged in error, maybe while a project or cleaning was being done near the unit.
2. Thermostat Issues
Check your thermostat batteries if your thermostat display is not working. They may simply be dead. The thermostat usually requires AAA batteries, simply change them out and then check to see if your thermostat display starts working again.
If this does not solve the problem, then it may be a calibration issue. Proper calibration of the thermostat allows your AC unit to turn on when your house is at a certain temperature.
If even after calibration the unit is not working, ensure it is at the lowest possible temperature. If this doesn't start the unit, then you should call an air conditioning service company.
3. Indoor or Outdoor Disconnect Switch
Disconnect switches on both the indoor and outdoor units are a requirement of the building code regulations. Switching off either of these will result in the air conditioning unit not working.
They may become disconnected unintentionally, especially depending on their location. The switch might be located where someone can easily bump into it. Check both switches and reset if necessary.
4. Tripped Circuit Breaker
Check your breaker box for tripped breakers. Then try switching the AC unit on after resetting the breaker. An overloaded circuit can cause the problem to keep occurring. Consider shutting off other equipment while the AC is running.
It may also be a wiring issue. Call an AC professional if you're not sure why the circuit keeps tripping.
5. Blown Fuse or Transformer
If the fuse connected to your thermostat has blown, have it replaced by calling an AC company.
If the problem is a blown transformer, the AC will only work if the transformer is replaced. A bad connector in the outside AC unit can also cause your transformer to blow. You may need to have the connector changed as well.
Again, this is a situation where you should check your wiring to make sure a 'short' in your electrical system isn't causing the problem.
These are just some issues that may cause your AC unit to stop working. Contact an AC servicing company to troubleshoot the problem.
Ready to
GET IT FIXED?
Contact Us Today!
AC Unit Turns on but the House Is Hot
If your air conditioner is working but not cooling, there may be several reasons why:
1. Thermostat Issue
There are times you may have issues with your thermostat but the unit will still start. However, the air will not be cool. If this happens, check the thermostat settings, as you may be using the fan or have the heat on in error.
2. Dirty Filter
If the filter isn't changed or cleaned regularly it becomes dirty. When filters are dirty, they restrict airflow. This can make the AC system freeze up, creating ice on the coil and other parts of the unit. The result is that it won't cool properly.
3. Dirty Coils
There are two coils in the AC system. One in the indoor unit and the other in the outdoor unit. These become dirty if not serviced regularly. Extremely dirty coils prevent the unit from effectively removing heat from your home.
The air circulating when the coils are dirty, won't feel like the temperature reflected on your thermostat.
4. Air Duct Issues
The ducts use the warm air from your home and send it through the AC unit for cooling and treatment. Dirty, clogged or leaking ducts prevent the air from traveling freely.
Uneven cooling in a room, or when one room is warmer than the other are both tell-tale signs of a problem with the air conditioning duct. These issues end up making the AC unit work harder to cool the room, resulting in an increased electricity bill.
5. Dirty Evaporator or Condenser
If your unit shuts off randomly or doesn't cool, your evaporator or condenser might be dirty. Clean it and then let the air circulate for a while to see if it becomes any cooler.
These are only a few of the problems that can result in your unit not cooling effectively. If ever in doubt as to what the issue may be, contact a professional.
Fixing a Broken Air Conditioner
A professional AC company should repair any major air conditioning problem. If the issue is not easily recognized, they can troubleshoot the unit by:
Cleaning the condenser coils

Testing the fuses

Checking the fuses in the disconnect block

Inspecting the access panel

Discharging a dual start/run capacitor

Replacing the start/run capacitor

Installing a new capacitor

Replacing the AC contactor

Testing and Retesting
A reputable company will know how to troubleshoot in a manner that does not result in an exorbitant AC servicing invoice. But you must ensure you hire a company with the relevant expertise to do this.
How to Find a Local Cooling Specialist Near Me
You may wonder what to do if your air conditioner is not working. But how can you find a local cooling specialist, especially with the number of options available? You may want to try the following:
Do an internet search

Get a referral from a relative or friend

Check your local chamber, Angie's List or Better Business Bureau
You can narrow down your selection by doing price comparisons. Whatever company you choose, find out about past customer experiences. Ensure you don't choose a scam company.
How to Spot a Scam Company
Many companies promote themselves as air conditioning specialists. Do your research to ensure you hire a reputable company.
Stay far away from companies that:
Are not licensed or certified

Don't provide a quote

Demand cash or an upfront payment

Don't carry official identification, don't wear uniforms or don't have a website or business card
There are many sources you can use to ensure a company is reputable. Get referrals or call references. You can also check reviews especially from your local Chamber or on business sites such as the
Better Business Bureau (BBB)
.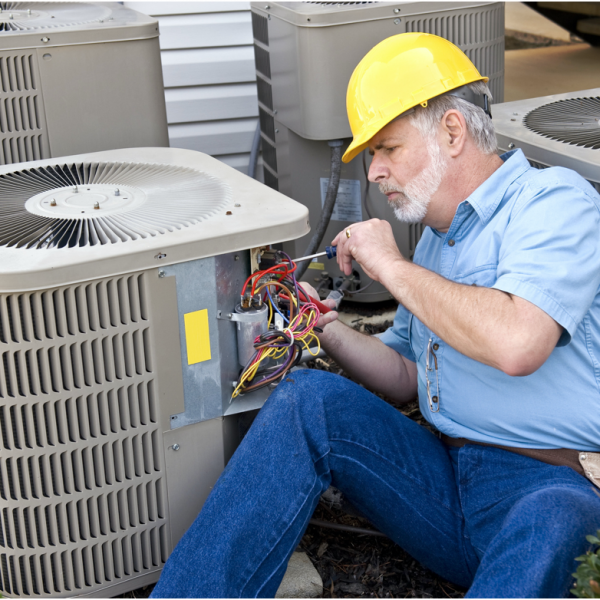 1-800-Plumber +Air of Portland
1-800-Plumber +Air is one of the strongest brands in the industry. They can be found across the country and in Portland as well. They have well-trained technicians who work with integrity, honesty, and a high level of professionalism.
They provide various services including plumbing, heating, cooling, and emergency services. They can handle all your AC needs. They provide:
Air Conditioning Installation and Replacement

Air Conditioning Maintenance

Air Conditioning Repair

Thermostats

Indoor Air Quality

Ductless Mini Splits
They have the experience and expertise to solve any of your AC issues.
Make the Right Cooling Choice
Issues with your air conditioning units may be inevitable, due to their constant usage and age. One way to avoid the more common issues is to have your units serviced regularly.
If your air conditioner is not working, you should choose a company that can provide you with high-quality service at a reasonable cost. 1-800-Plumber +Air has the expertise you require for all your AC service needs. Contact us today to find out how we can assist you.
Excellent work by all, starting with the ease of making an appointment, the arrival of the service crew in a timely manner. They were on neatly dressed, very pleasant, explained everything and took the little extra steps to make the visit a success. I have used this plumber three times now and have always had exceptional service from them.

Jan C.
First plumber we called wanted $3500.00 to replace everything. Emanuel came out and suggested we change one part and less than $300.00 later we was up and running again. From Mark, to Taylor, and then on to Emanuel the whole experience was professional and I will be a customer for life. Hopefully not often though. Great working with you guys!.

Brian
Emanuel Reyes arrived on time and was extremely courteous and professional. Evaluated problem and took care of it in extremely short time and price was very fair. Will call again when necessary.

John T.
Kyle, was great! 800-PLUMBER called to say when he would arrive, and he was right on time. He even completed another job that wasn't planned on my end while he was there. I would recommend 800-Plumber to any of my family or friends. Laura Clear Lake

Laura E.
Tony and Carlos are awesome in what they do. They did a great job on about 20 different projects for my family and me. They did security lights patio lights front porch lights. Ran all the electrical for our new master bath remodel. Added on some new interior lights and changed out some switches. I have light where there once was darkness. Thanks guys.

Satisfied Customer
I cannot thank Nick enough for taking care of my plumbing inspection and fixing those shut off valves. He s a true professional and have a wonderful future ahead of you! God bless you and thanks again! read less

Satisfied Customer
This was my first time with 1-800-Plumber Air of Pearland. I called with a minor issue with the dishwasher drain hose and asked that a tech be dispatched on Saturday so that I could be home from work. Chad was scheduled between 8am & 10am today (Sat) and arrived just before 9am. Chad was very knowledgeable and explained to me the entire process. He also answered my many many questions about what he was doing as he was doing it. I'm a smart guy but know very little about plumbing. I felt very comfortable with Chad doing the repair. The long and the short of it, 1-800-Plumber Air of Pearland has a new longtime customer and I will request that Chad be sent if possible the next time I have a plumbing issue.

George T.
Mason with 1-800-Plumber first listened to my issues and past experiences with other plumbing companies. He did a thorough diagnosis of the problem and found a solution, the correct solution which wasn't the most expensive solution. Thanks for your honesty Mason.

Carolyn P. No surprise
costs at the end of a job On-Time
Committed to on-time arrivals