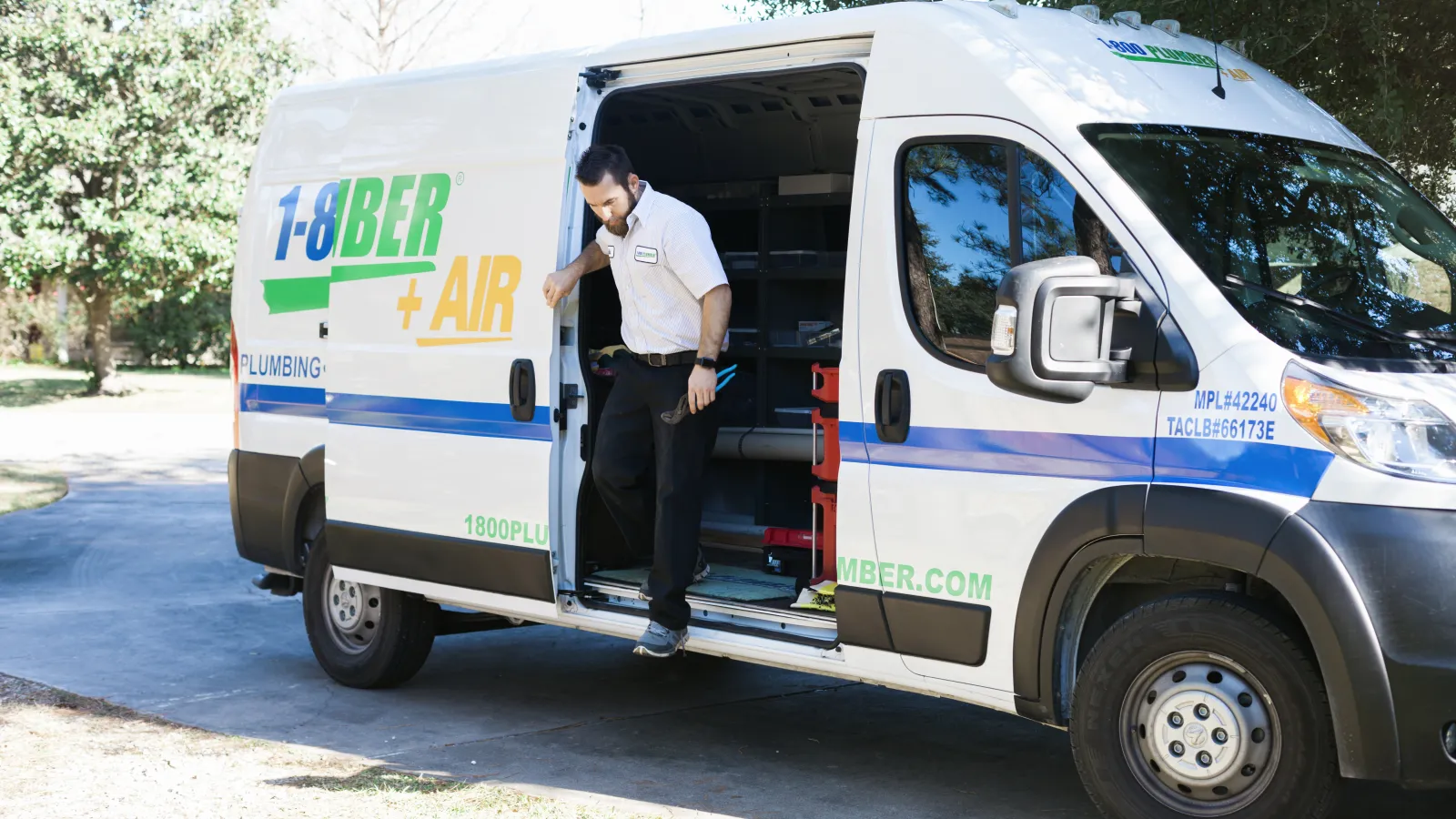 The Name You Trust for your
AC REPAIR
Having a
HOME EMERGENCY?
Call or Find Your Nearest Pro!
The zip code you entered is not associated with one of our locations. Please visit our Locations page to find your closest location.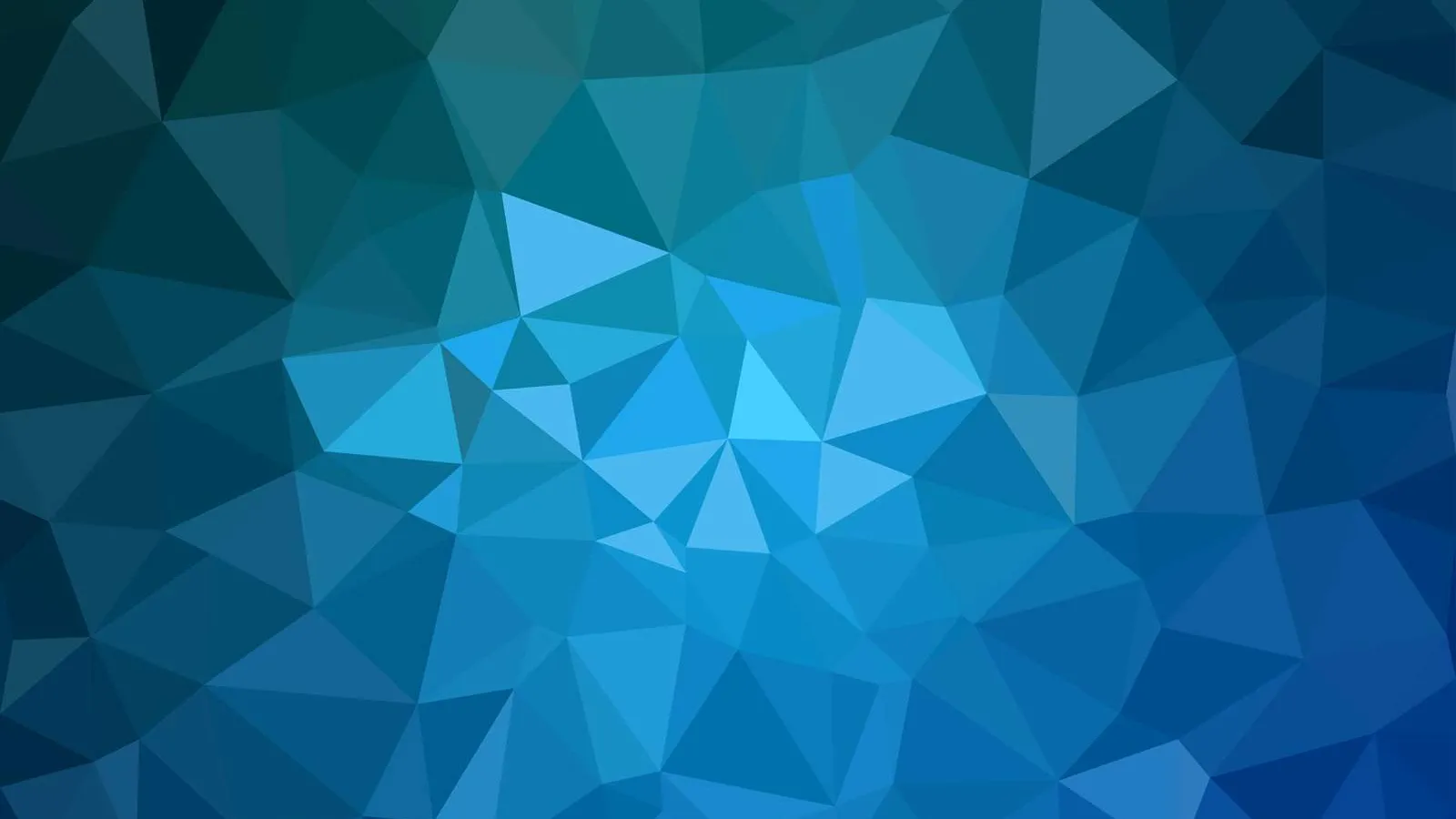 Your Professional
SERVICES
Our Top Emergency
Services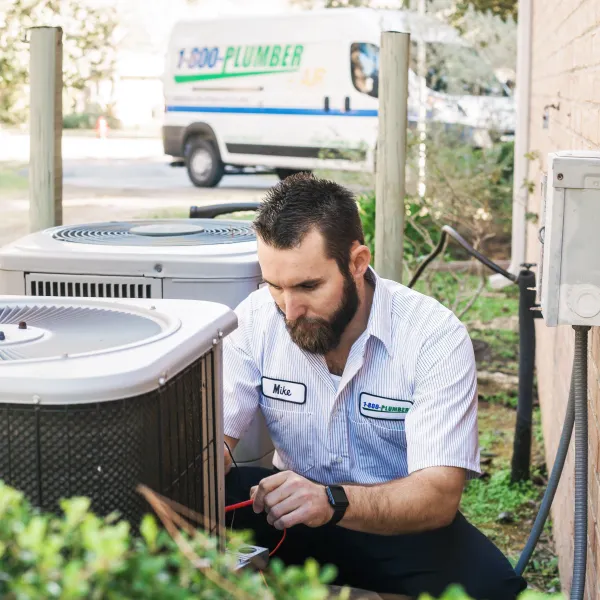 Your A/C is Working But Not Cooling? Contact the Pros!
The temperatures in Portland, OR tend to stay on the milder side for most of the year. But it's not uncommon for them to soar up into the 70s and 80s throughout the months of June, July, August, and even September.
As a result, you're going to want to make sure that your home's air conditioner is working at all times. The last thing you need is for your central air system to stop cooling the air in your home when it's warm outside.
Have you found that your A/C is working but not cooling your house? This is one of the most common problems that many people have in Portland during the warmer months of the year.
Rather than trying to go about fixing your A/C yourself, you should hire the pros from 1-800-Plumber +Air of Portland to help you with A/C repairs. They can figure out why your A/C is working but not cooling your home and fix the issue ASAP.
Learn more about why your A/C is not working below.
Why Your A/C Is Working But Not Cooling Your Home
If your home's air conditioner is not turning on at all, it's pretty easy to figure out why it's not cooling your home. You're going to need to have A/C repair done to get it back up and running again so that it can bring the temperature in your home back down.
But it can be frustrating when your A/C is working but not cooling your home. You're going to have a tough time figuring out why in the world your central air system isn't cooling the air in your home like it's supposed to.
The truth is that there are a number of things that can cause an A/C system to run but not cool a home off. You're going to have to figure out some of the reasons why this might occur prior to fixing your A/C problem.
Here are some of the potential reasons why your A/C is working but not cooling your home:
You have an air filter in your central air system that is clogged and not allowing enough air to pass smoothly through it

You have a malfunctioning condenser unit outside of your home that's not dispersing heat from inside your home like it's designed to do

You have a faulty thermostat that's not capable of lowering the temperature in your home effectively

You have a refrigerant leak in your air conditioner system or you don't have enough of a refrigerant charge

You have a damaged compressor that needs to be either repaired or replaced so that it's able to perform its job
As you can see, there is no clear-cut reason for why an A/C might be working but not cooling off your home. Any of the issues that we just mentioned could result in your A/C struggling to keep your house cool.
How to Fix an A/C That Isn't Cooling the Air in Your Home
If your home's outside A/C unit is running but inside is not and it's leading to your home being too warm, you're going to want to get this problem fixed as soon as you can. Living in a home with no A/C in the summer is not an option since it can be harmful to both your home and your health.
So, how can you remedy the situation and get your A/C to start cooling the air in your home again? You can start by tinkering with your thermostat to see if you simply have it set wrong. You can also replace your air filter to see if that might make a difference in the way that your home feels.
But more often than not, you're going to have to call on an A/C repair company to lend a helping hand when it comes to fixing your A/C. Repairing things like an AC condenser or an AC compressor are not things that you should try to do yourself if you don't have the slightest clue what you're doing.
Who to Hire to Make A/C Repairs
The good news for those who have an A/C that is working but not cooling their house is that it shouldn't be too difficult to track down an A/C repair company to help you solve the problem. There are well over 100,000 HVAC companies operating throughout the country at this time, including many in Portland.
That being said, you shouldn't just pick the first A/C repair company you can find to assist you with an A/C not blowing air. Instead, you should look for a company that is qualified to tackle the job.
The company that you choose should be:
Very experienced with regards to making A/C repairs

Able to come out to your home almost immediately to inspect your A/C system

Willing to charge you competitive prices for their A/C repair services
Essentially, you're going to need a company like 1-800-Plumber +Air of Portland on your side. They'll send someone out to your home in a hurry to see why your A/C is working but not cooling your home. And they'll make sure that your A/C repairs are done in the right way so that you can start using your air conditioner again in no time at all.
Ready to
GET IT FIXED?
Contact Us Now!
What It Will Cost to Have A/C Repairs Done in Your Home
When people realize that their A/C is working but not cooling their home, one of the first things they worry about is what it's going to cost to fix it. They're often concerned about having to do costly A/C repairs that could put a serious damper on their spring and summer plans.
It's impossible to sit here and tell you exactly what you're going to have to pay to fix a broken HVAC system. But it's worth noting that A/C repairs aren't always going to cost you an arm and a leg.
The price that you'll have to pay when fixing your A/C will depend on:
What kind of A/C system you have in your home

How big your A/C system is

Which part of your A/C system needs to be repaired or replaced
The HVAC company that you hire to complete A/C repair is also going to play a big role in the price that you'll pay for it. It's why it's a good idea to shop around for a company like 1-800-Plumber +Air of Portland that can provide you with excellent prices on A/C repairs.
Whatever you do, you shouldn't let the cost of A/C repair stop you from seeking the assistance of an HVAC company. You don't want to get stuck trying to live in a house with an A/C that is working but not cooling it down.
How Doing A/C Maintenance Can Help You Avoid Future Air Conditioner Issues
Do you want to steer clear of having an A/C that is working but not cooling your home in the first place? You can do it by making sure that you're doing the proper A/C maintenance on your home's central air system on a regular basis.
There are, unfortunately, many homeowners who put off A/C maintenance every year. And they often regret it when they discover that their A/C systems aren't working as efficiently as they should and cooling their homes off like they need them to.
You should make A/C maintenance a top priority each and every year. It's important to have an A/C technician visit your home at least once every 12 months to perform maintenance on your air conditioner.
During A/C maintenance, a technician will take the following steps:
They'll change the filters in your air conditioner and talk to you about the importance of doing this yourself at other times of the year

They'll clean the inside and outside of your air conditioner to prevent dirt, dust, and other debris from taking a toll on it

They'll add refrigerant to your air conditioner, if necessary

They'll advise you about any parts within your air conditioner that might need to be repaired or replaced

They'll address any other issues that might exist with your air conditioner
By doing all of this, a technician will reduce the chances of you finding yourself in a position where your A/C is working but not cooling your home. They'll also help you extend the life of your central air system so that you won't have to worry about installing a new one anytime soon.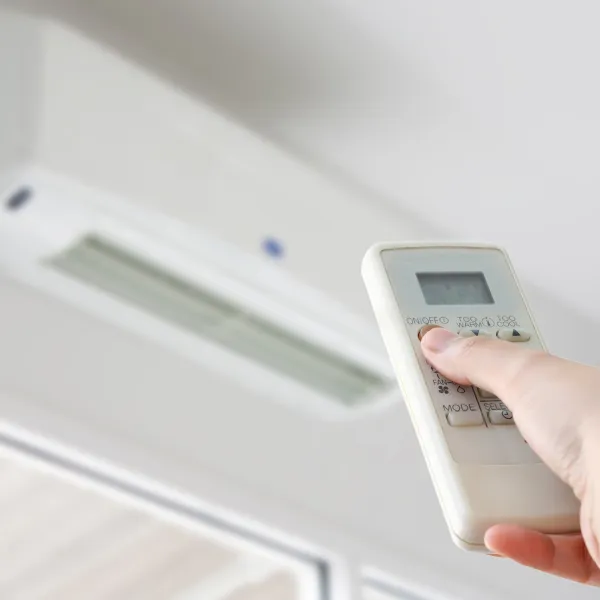 Is Your A/C Working But Not Cooling Your Home? Call Us to Schedule A/C Repairs in Portland!
If your A/C is working but not cooling your home, you shouldn't ignore the problem at hand. It's going to be a long spring and summer if your air conditioner isn't working properly.
The experts at 1-800-Plumber +Air of Portland can help you figure out what's wrong with your A/C and make the necessary A/C repairs for you. We can also speak with you more about the importance of maintaining your air conditioner to keep it in great shape.
Schedule A/C repairs with us today and we'll have a technician take a trip out to your home soon to get your A/C system blowing cold air again.
Kyle was efficient and professional when handling my faucet water leak. He was an expert problem solver to my numerous problems. Success!

Cheryl S.
Positive: Professionalism , Punctuality , Responsiveness Up front pricing

Satisfied Customer
1-800 Plumber + Air and Electric has done several jobs for me. They are professional and respectful. Shawn Harvey has been great to work with. Would highly recommend!

Satisfied Customer
Swayze did a wonderful job.

Satisfied Customer
Wow wow wow, Paul was excellent. Fair price, honest, did everything he said he would do and more. Fixed a line not slopped and 2 breaks at the tap. I recommend this business any day of the week. Excellent. I will use them for all my plumbing needs. He let me use my online coupon.

Debra's Passion Boutique
Emanuel came out to inspect why our commode was not flushing properly. After an inspection he describer the options. Since the commode was over 40 years old we picked the option to replace the commode with a new one. He Asked several questions about what we would like and the showed us two options. We picked the one that we liked and he obtained the commode from the ware house and installed it the same afternoon.. He completed the installation and did a great clean up of the area and answered answered all of our questions. I fully recommend Emanuel and 1-800-Plumber of Pearland

Steve E.
Joey and Moses came out to replace a waterline and were AWESOME!!! They answered my questions, where patient, friendly (respectful) and VERY professional! This my 2nd time using 1800 plumber and both visits were great! I look forward to continue using them! read less

Satisfied Customer
Justin and Richard from electric cane. Did a superb job! Highly recommend always!

Satisfied Customer
"1-800-plumber +Air is an A+ company !!! Our plumber was Robert , he was very knowledgeable and friendly! He was efficient and got the job done !l fixed two toilets for us! Thank you so much!! I highly recommend"
Diana M.

Nice bunch of guys. Did what they said and did it very well. Explained everything and took extra pre cautions with the Virus outbreak.

Mike P. No surprise
costs at the end of a job On-Time
Committed to on-time arrivals