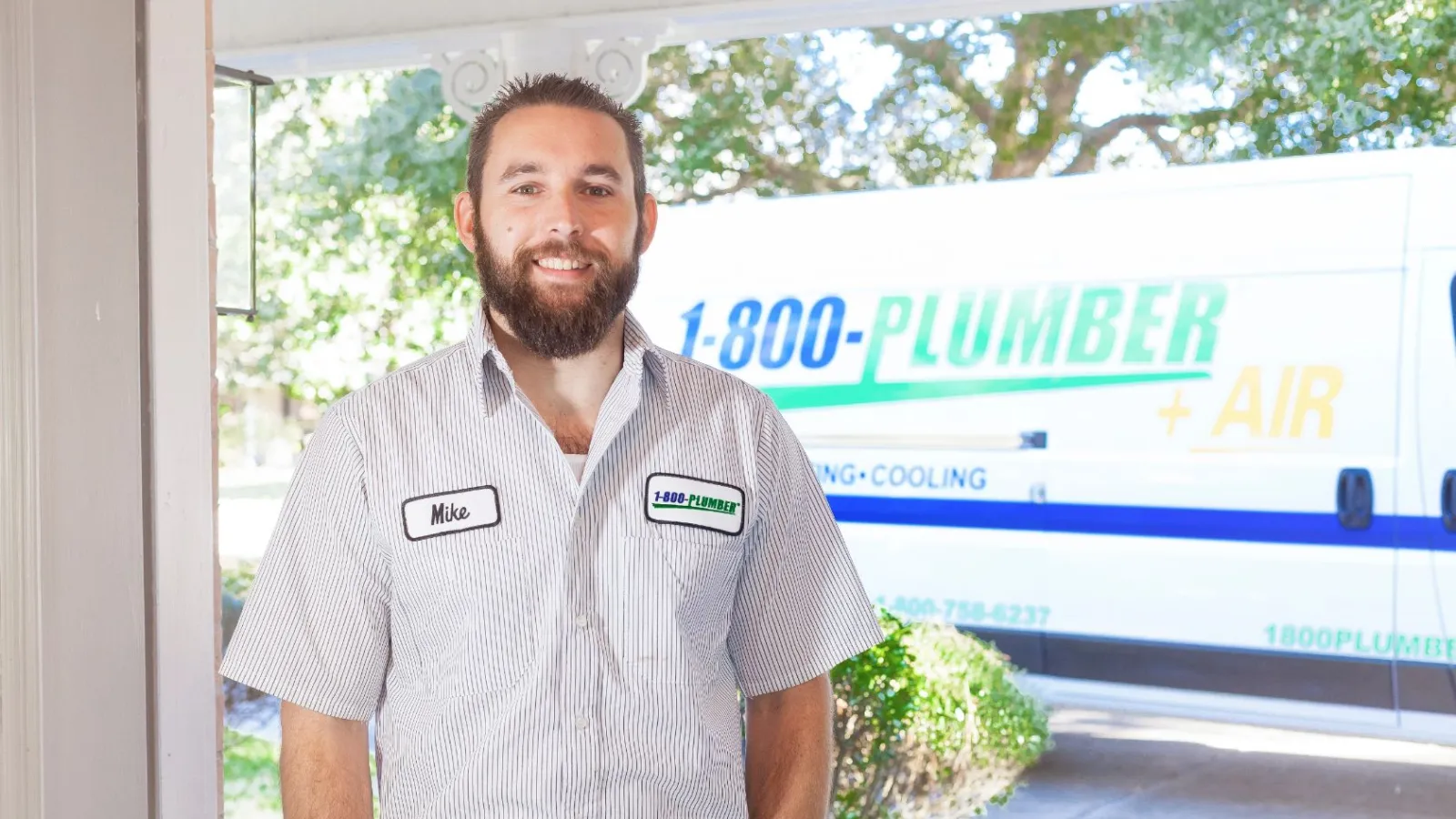 The Name You Trust for your
COMMERCIAL PLUMBING
Having a
HOME EMERGENCY?
Call or Find Your Nearest Pro!
The zip code you entered is not associated with one of our locations. Please visit our Locations page to find your closest location.

Your Professional
SERVICES
Our Top Emergency
Services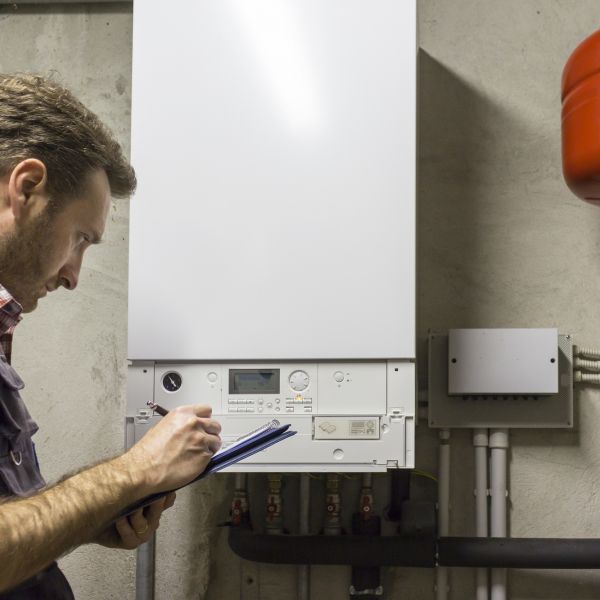 Best Commercial Plumber in Portland
1-800-Plumber +Air of Portland
Commercial plumbing is a major undertaking. That's why you need to call the finest around. If you're looking for the best commercial plumber in Portland, this guide is for you.
Qualities All Commercial Plumbers Should Have
Nobody's perfect, but commercial plumbers need to have certain positive attributes. During your search for the best commercial plumber, keep these qualities in mind:
Experience
This shouldn't be the commercial plumber's first job or their first solo gig. It might seem biased, but the more experienced your plumber is, the better they'll do. That doesn't mean you should just trust any company that's been around for more than 10 years. But longevity does indicate quality, as many reviews may attest.
Reliability
As a business owner, constant delays and rescheduling aren't just aggravating; they can also cost you money. Let's suppose you're a restaurant owner. You close down for most of the day because you've scheduled a commercial plumber to perform a repiping. However, they call you on the day of the appointment to tell you they have to reschedule for an unexplained reason. Is that a company you would recommend?
Problems arise, but a track record of unreliability is hard for a business to shake. Being reliable means doing what you will, when you say you will. At 1-800-Plumber +Air of Portland, we are as reliable as we are efficient.
Expertise
Once you've established a commercial plumber's experience, you need to see how much they do. Scan reviews for words like "knowledgeable" and "expert." Check specifically reviews from people with similar issues as you.
Transparency
The best commercial plumber knows how to simplify information without dumbing it down. Watch out for plumbers that use a lot of cryptic language. This can be a sneaky way for them to overcharge you. Transparency should also extend to pricing. Reviews may warn you that a commercial plumber leaves the cost of tools off of their initial estimate or other manipulative actions.
Insurance, Licensing, and Permits
Some of these qualities are subjective, but having the proper paperwork certainly isn't. The best commercial plumber needs to have them all readily available. Oregon law requires all plumbers to have a non-expired license through the Oregon Building Codes Division.

Your plumber also needs plumbing insurance. Without it, you can be held liable for injuries sustained while working or for damage to your home. Remember: only licensed plumbers should perform plumbing work. You might want to call a friend or someone else you trust. But one mistake could cost you thousands of dollars and your friendship. Be sensible. Call a qualified commercial plumber.
How to Find the Best Commercial Plumber
You have numerous options for finding a commercial plumber in Portland. Some of these are more old-fashioned than others, but they should all prove useful.
Online Reviews
There's no better place to begin your search than by reading online reviews. It's also impossible to avoid them. The first results for a commercial plumbing company are often reviews from sources like Google, HomeAdvisor, Angie's List, and Yelp.
Lots of reviews indicate lots of customers, which indicates lots of good work. However, you shouldn't just glance at the star ratings and call it a day. Spend at least 20 minutes going through a company's reviews. Jot down common compliments, as well as common complaints.
Personal Referrals
Trustworthy sources can lead you to trustworthy plumbers. Ask other business owners for recommendations. Ask ones in similar fields as you and who have been around for around 10 years. See if they've received the work you're looking for, as well as what kind of experience they had.
Professional Referrals
One professional contractor is likely to know others. If you've worked with a handyperson or an electrician, for instance, they're very likely to know at least one platform. They should also be adept at explaining why you should hire a particular plumber.
Insurance Company Referrals
Your insurance company should have relationships with plenty of commercial plumbers. Call them up and ask for recommendations for the best commercial plumber. They should have information on file about a plumber, including any claims they've filed.
Ready to
GET IT FIXED?
Contact Us Now!
What to Ask Over the Phone
Once you've found a lead for a good plumber, you need to schedule a call with them. First, ask them if they can provide proof of insurance, licensing, and permits. Then, explain what's going on. Finally, ask them the following questions:
How Do You Charge?
Some plumbers charge a flat fee, while others charge by the hour and for their materials. Be sure to ask a commercial plumber about how they charge. A flat fee may be better if you're worried about the project going long. When checking for personal referrals, ask about how long the work took to complete. Constant delays can mean an expensive final bill.
You also need to be clear on estimated costs vs. actual costs. Anyone can make an estimate over the phone based on some rudimentary information. A commercial plumber needs to survey your business to make a more educated assessment. While their final estimate might not align with the final bill, it can still give you a good idea of the overall costs.
Who Will Complete the Project?
A commercial plumber might have their name on a business, but they're not who does the work. While it might instead be a qualified plumber (or plumbers) representing their company, you still need to be informed.

Ask for who will be working, what their experience is, and for proof of all necessary paperwork. If you feel unsure about working with a certain plumber, due to their relative lack of experience, politely ask for another. There's no guarantee your request will be answered, but it's still worth asking.
How Long Will This Take?
Residential plumbing appointments can be completed in a day or less. However, commercial plumbing can be a lot more complicated. With multiple floors and multiple parts to work with, your plumbing project might take at least a few days to complete. If you have a larger building, don't be surprised by a longer completion time.

A commercial plumber should give a range for completion, such as 5-7 days. Make sure you know if they mean calendar days or business days. Ask as well if they're available during the weekend. This might be ideal if your business is only open from Monday to Friday.
When and How Do I Pay?
It's rare to find a commercial plumber that doesn't charge until the project is complete. Some plumbers require upfront payment in full. Others charge at different points during the project, such as when a certain number of hours have been crossed or certain work has been completed.

Ask for their payment options as well. A quality commercial plumber should have no trouble accepting checks or credit cards. You also need to ask for a receipt, even if you pay in cash. This provides a record of the work performed and helps you out in case of residual problems.
Do You Offer Follow-up Inspections?
Your plumber should also have follow-up inspections to make sure everything is running properly and to see if any additional work is required. This should be part of your initial billing, so you don't have to pay them again.

Even if there aren't any problems, a follow-up inspection shows if a commercial plumber stands behind their work. Ask for when the inspections are and what they involve.
What's Your Guarantee?
Another sign of a trustworthy commercial plumber is a quality guarantee. They need to have proof of a guarantee, such as a written warranty. This lets you know how long you'll receive coverage for their work. While this is separate from a manufacturer's guarantee, it's still useful.
Review the guarantee carefully. It's possible that yours won't cover certain emergencies or causes of damage. Ask any questions about areas you're unsure about before signing. If you need additional assurance, hire a lawyer to review the documentation.
The Importance of Comparative Shopping
Don't stop your search at one plumber. You need to ask at least three commercial plumbers about their rates, availability, and other important information. You may hear some drastic differences for each answer. If a plumber's response to any of the above questions is evasive or otherwise confusing, you shouldn't hire them.

By assessing and contacting multiple commercial plumbers, you're showing a whole lot of initiative. Use your negotiating powers during this time as well. If you're looking for a lowered rate, say that you're considering hiring a different, named plumber. They should respond by offering a discount.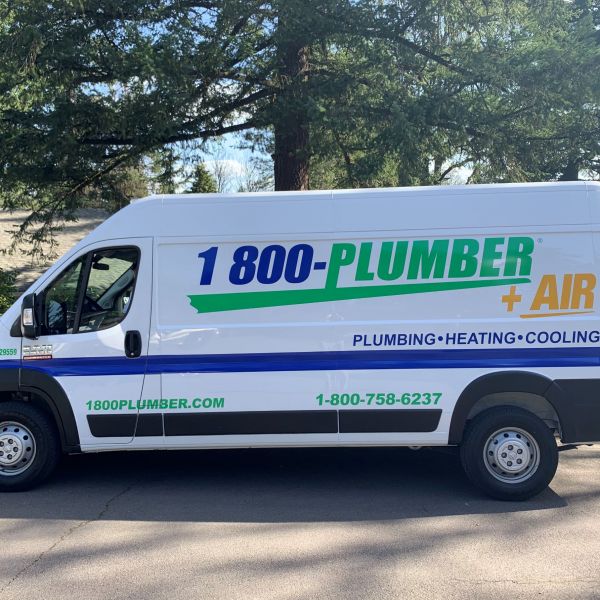 Looking for the Best Commercial Plumber in Portland? Call Us
If you're in Portland, Oregon, and need the best commercial plumber, reach out to 1-800-Plumber +Air. We've helped numerous businesses with their plumbing and want to help your next. Contact us today to schedule an appointment and ask any additional questions.

Tony and Carlos are awesome in what they do. They did a great job on about 20 different projects for my family and me. They did security lights patio lights front porch lights. Ran all the electrical for our new master bath remodel. Added on some new interior lights and changed out some switches. I have light where there once was darkness. Thanks guys.

Satisfied Customer
"1-800-plumber +Air is an A+ company !!! Our plumber was Robert , he was very knowledgeable and friendly! He was efficient and got the job done !l fixed two toilets for us! Thank you so much!! I highly recommend"
Diana M.

Although plumbing is an extremely expensive repair, these guys always get it right and make it as painless as possible.

Satisfied Customer
The tech was so nice, knowledgeable and efficient.

Satisfied Customer
Very nice and knowledgeable people from office staff to the plumbers. Would definitely recommend using this plumbing company.
Linda G.
I was greeted by Manolo Baez, introduced himself, polite, very clean, Manolo checked things out, I needed a new filter, explained the importance of good filters and how they work, I was very satisfied with his explanation. Manolo is knowledgeable and very professional, made me smile read less

Satisfied Customer
Emanuel Reyes arrived on time and was extremely courteous and professional. Evaluated problem and took care of it in extremely short time and price was very fair. Will call again when necessary.

John T.
Excellent work by all, starting with the ease of making an appointment, the arrival of the service crew in a timely manner. They were on neatly dressed, very pleasant, explained everything and took the little extra steps to make the visit a success. I have used this plumber three times now and have always had exceptional service from them.

Jan C.
fast appointment. service tech was awesome.

Satisfied Customer No surprise
costs at the end of a job On-Time
Committed to on-time arrivals