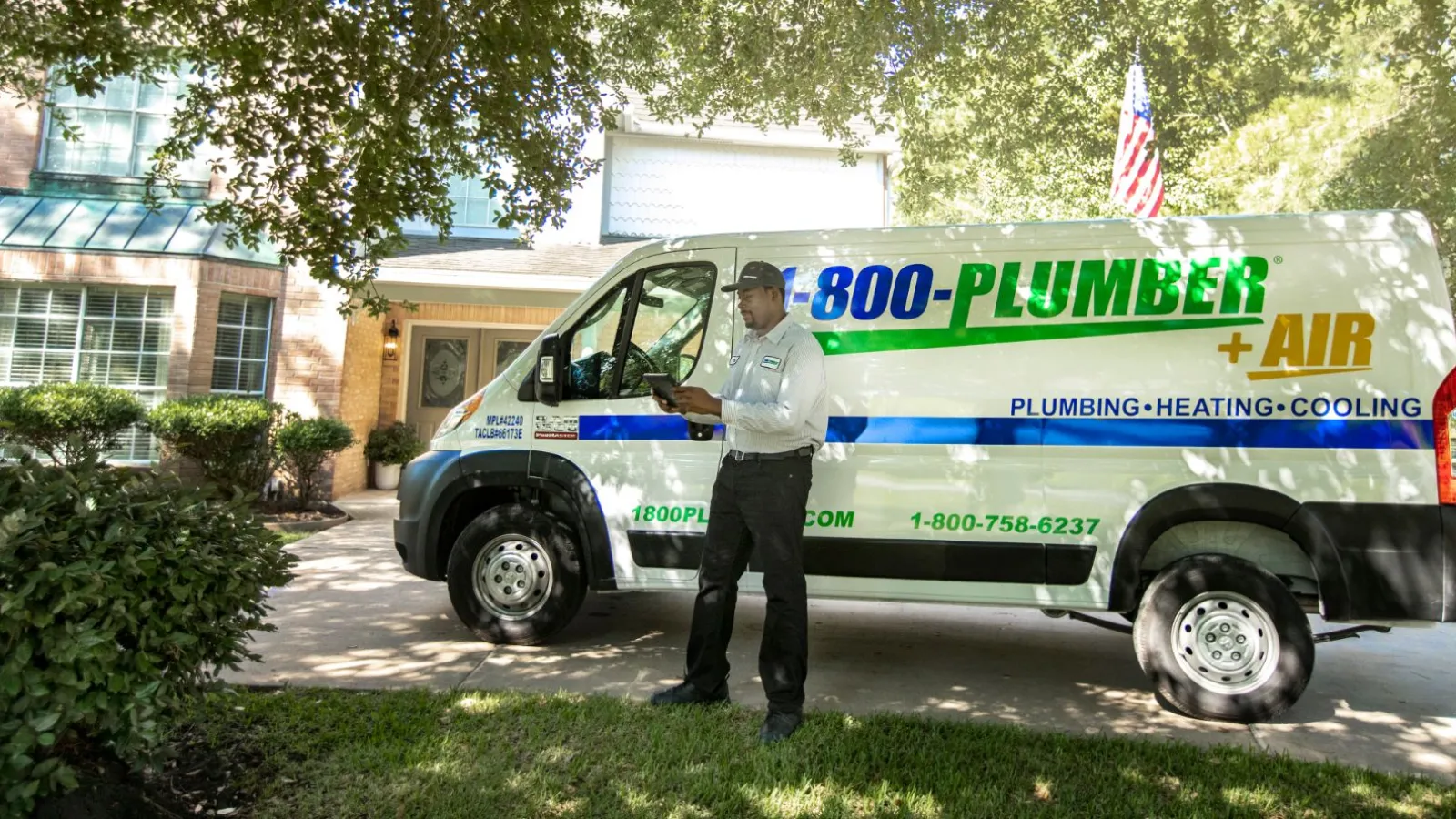 The Name You Trust for your
GARBAGE DISPOSAL REPAIR

Having a
HOME EMERGENCY?
Call or Find Your Nearest Pro!
The zip code you entered is not associated with one of our locations. Please visit our Locations page to find your closest location.

Your Professional
SERVICES
Our Top Emergency
Services
What to do with My Leaking Garbage Disposal
1-800-Plumber + Air of Portland
Garbage disposals are great appliances that have made washing dishes easy and convenient. Like all appliances, however, garbage disposals can run into problems and have issues. One of the most common problems that homeowners encounter is with a garbage disposal leaking. Before jumping to conclusions and thinking that it's broken and needs replacing, there are some things that you can do to remedy the situation. This article will take a more in-depth look at garbage disposals and what causes them to leak. We'll also tell you who to call to remedy the situation and get your disposal working as good as new.

Ready to
GET IT FIXED?
Contact Us Now!
What are some common reasons that garbage disposals leak?

Garbage disposals are handy but sometimes finicky appliances. For this reason, it's important to pay attention to your garbage disposal and check it periodically for leaking. A leak will typically start as an occasional drip that will go unnoticed unless you're looking for it. From there, the leak will grow and expand until eventually, you have a puddle of water under your sink. Here are some of the main causes from for a leaking garbage disposal.
The Sink Flange
The sink flange is at the very top of the disposal under the sink where the disposal and the sink meet. Because of the material the flange is made of and the constant stress that it's under, there are several things that can cause it to leak.

The sink flange is connected to the garbage disposal with three bolts. If these bolts aren't tight enough then there will be a tiny gap. All of your sink water and debris runs through the flange so it it isn't tight enough, a leak will definitely occur.

If your disposal was installed by a plumbing professional, then there should be plumbers putty in between the flange and the drain pipe. Plumbers putty is very durable, but it's possible for cracks to develop which will cause the putty to go bad and need replacing.
Dishwasher Connection Hose
Another common culprit for garbage disposal leaks is in the hose that runs from the disposal to the dishwasher. Most modern garbage disposals will have this connection to the dishwasher in an effort to get rid of food particles during the washing cycle. The hose is fastened to the dishwasher and disposal with a set of clamps. There's always a possibility that the clamps have gone bad or that they aren't tight enough. Make sure to check these connections if you're suspicious of a garbage disposal leak.
The Discharge Pipe
The discharge pipe is located at the bottom of the garbage disposal and is the pipe that connects to the sink drain. The connection between the discharge pipe and drain is through the use of a flange and seal, and either of these components can go bad. The flange might be connected too loosely, or the seal itself can get cracked or damaged. Either way, a leak is the result.
A Crack in the Disposal Itself
Garbage disposals aren't meant to last forever and like all appliances they tend to break down after wear and tear. If a crack is the cause for your garbage disposal leaking, then you would be wise to Contact Us at 1-800-Plumber + Air of Portland. They will have the skills and tools necessary to replace your old disposal with a new one.
Can I Fix a Leaking Garbage Disposal Myself?
Depending on what the reason is behind your disposal leak, there's a chance that you can fix it yourself. If the problem is as simple as tightening a bolt on your sink flange or replacing the plumbers putty, then that's something you can probably handle. Damage to the disposal itself or to the seal or flange will require a more intense and in-depth repair.

If you don't have plumbing experience or are nervous working with electronic appliances, then you would do well not to attempt the work yourself. Rather than try to save money and make matters worse, you should seek out professional help to make sure the issue is resolved. Messing with your plumbing can quickly lead to a flooded house if you don't know what you're doing. Garbage disposals also require electricity to operate and you are at risk for electrical shock if you don't know what you're doing.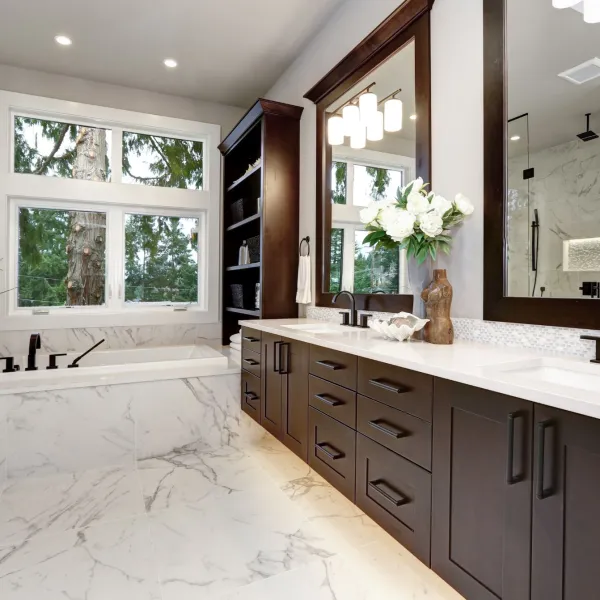 Things That Will Damage Your Garbage Disposal
Garbage disposals have a lifespan of around 12 years on average. You can lengthen or lessen the lifespan of your disposal, however, depending on how well you take care of it. Putting certain foods and items down your disposal could damage it and cause it to give out prematurely. Here is a list of Dos and Dont's when it comes to Garbage disposals.
Dont's
Do not under any circumstances put the following items down your garbage disposal.

Coffee grounds

Rice

Pasta

Bread

Egg shells

Onion or potato skins

Nuts or shells

Seeds and pits

Bones, grease, oil, and fat
Each of the items listed above can clog your disposal or damage the blades and result in serious problems.
Dos
Clean your disposal regularly.

Break down large items before putting them down the disposal.

Use cold water instead of hot water.

Never run the disposal unless the water is turned on.

Hand crank the bottom of the disposal to eliminate jams.

Have it inspected by a plumbing professional on a regular basis.
Who Should I Call if My Garbage Disposal is Leaking?
If your garbage disposal is leaking and you need help fast, look no further than 1-800-Plumber + Air of Portland. We have the tools and experience necessary to stop your disposals leak and have it working better than ever. No matter how well you maintain and care for your garbage disposal, leaks are inevitable in the longrun.

If you
Contact Us
today, we can even come out and inspect your garbage disposal and all of its components to see if it's compromised and needs replacing. Taking care of problems before they happen is always better than waiting for something to go wrong. By taking initiative and staying ahead of the issue, you can catch a leak in your garbage disposal before it has the chance to happen. Let the professionals at 1-800-Plumber + Air of Portland keep your disposal working the way it should.
This was my first time with 1-800-Plumber Air of Pearland. I called with a minor issue with the dishwasher drain hose and asked that a tech be dispatched on Saturday so that I could be home from work. Chad was scheduled between 8am & 10am today (Sat) and arrived just before 9am. Chad was very knowledgeable and explained to me the entire process. He also answered my many many questions about what he was doing as he was doing it. I'm a smart guy but know very little about plumbing. I felt very comfortable with Chad doing the repair. The long and the short of it, 1-800-Plumber Air of Pearland has a new longtime customer and I will request that Chad be sent if possible the next time I have a plumbing issue.

George T.
First plumber we called wanted $3500.00 to replace everything. Emanuel came out and suggested we change one part and less than $300.00 later we was up and running again. From Mark, to Taylor, and then on to Emanuel the whole experience was professional and I will be a customer for life. Hopefully not often though. Great working with you guys!.

Brian
z was fantastic! Very nice and easy to talk to and he explained everything perfect! Very professional! I would recommend him to anyone !

Satisfied Customer
Very professional and knowledgeable. The office staff communicated well and were helpful and courteous. We had a major plumbing job done. The cost for all they did was reasonable. The service pro tech, Emanuel Reyes did a great job! We will definitely recommend 1-800 plumber of Pearland,

Wanda N.
Great service. Professional. Let everything nice and clean. Consistent experience.

Sonya W.
Swayze did a wonderful job yesterday, he answered all my questions perfectly, was very respectful and took the time to clean up his mess. I am really impressed and pleased with his work. read less

Satisfied Customer
1-800 Plumbers Sugar Land is the best!! Hector the owner and his team of men, specifically Chad were great! Very friendly, thorough, fast, and I didn't feel like I was being taken advantage of or robbed.

Erinn D.
Emanuel was excellent. He fixed our issue very quickly and explained exactly what the problem was and how he fixed it. Very friendly and trustworthy!

Kyle S.
They were very professional and clean. Also did a great job on my air conditioning my house feels great.

Satisfied Customer
My daughter Natalie Permenter actually ordered the service. I'm at her house during the day to keep my grandson. I was very impressed by Emanuel, the plumber that cam. He was very professional and seemed to really care about his clients. Natalie tells me the lady in the office also showed professionalism and a genuine desire to help. Emanuel was disappointed that he couldn't get the job done on day one; but promised to come back the next day. True to his word he was here bright and early. I am so impressed to finally find a company that really cares about the consumer; not just the dollar.

Judi W. No surprise
costs at the end of a job On-Time
Committed to on-time arrivals