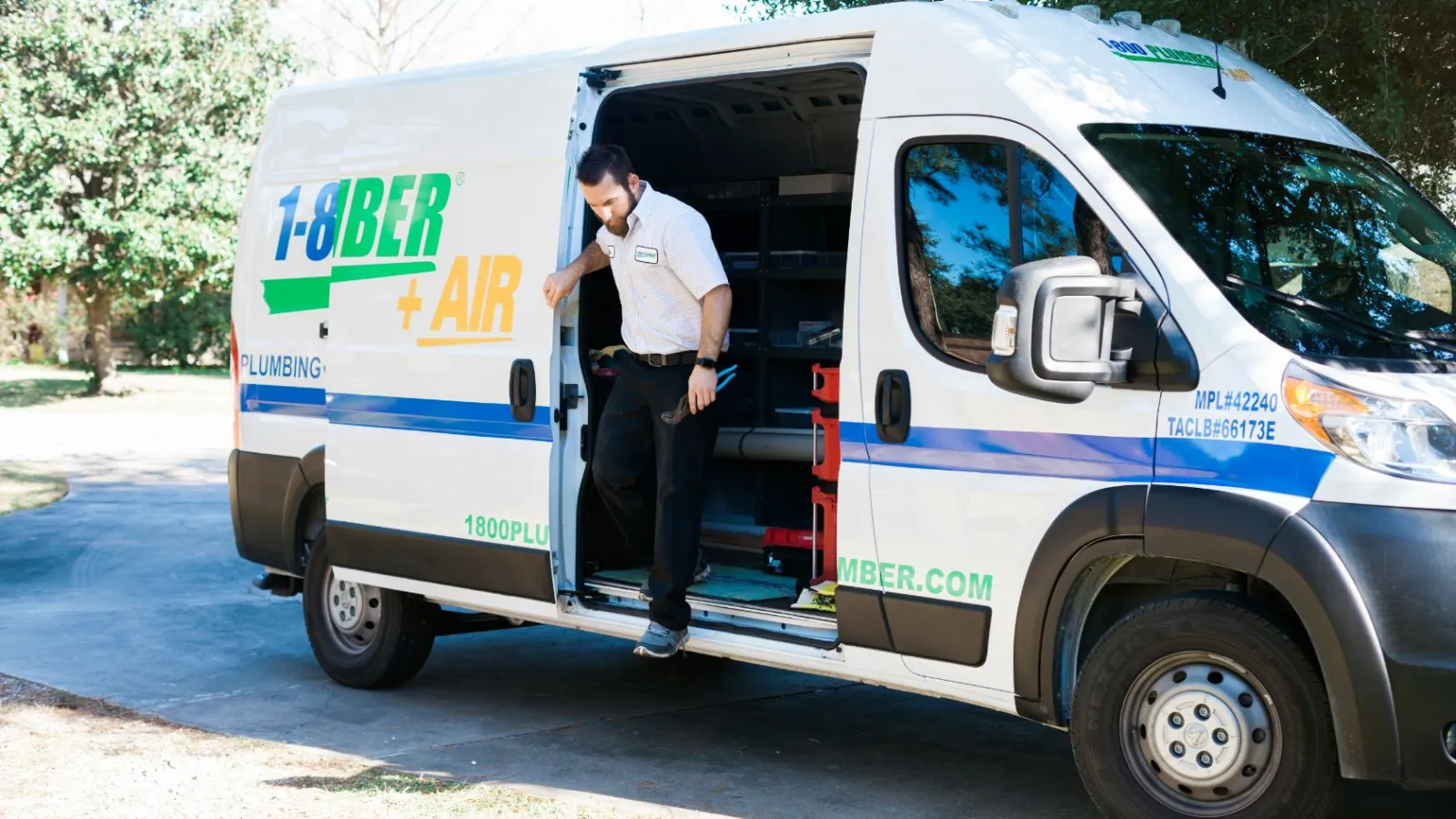 The Name You Trust for your
HEATING & FURNACE INSTALLATION
Having a
HOME EMERGENCY?
Call or Find Your Nearest Pro!
The zip code you entered is not associated with one of our locations. Please visit our Locations page to find your closest location.

Your Professional
SERVICES
Our Top Emergency
Services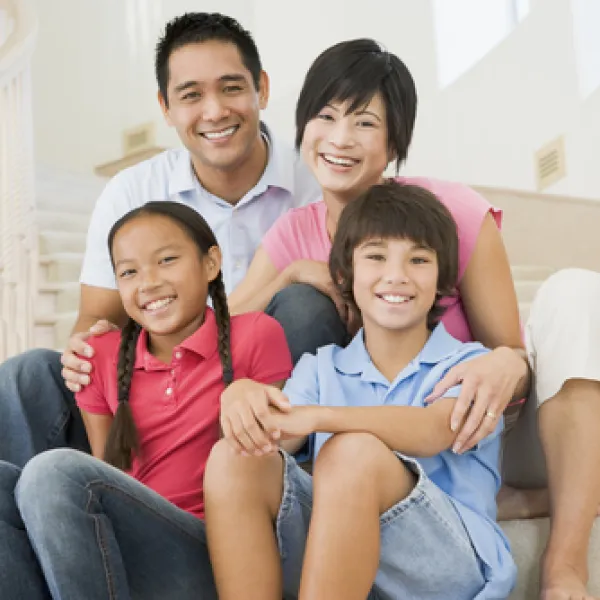 10 Tips McKinney Homeowners Wish They Knew Before Installing a Furnace
Your furnace is the difference between a warm and cozy night or a cold and miserable one. Although you've probably experienced one of those miserable nights already, homeowners can help reduce the chances through some simple knowledge about furnaces and the installation process.
After you read this article, not only will you be able to recognize the signs that it's time to call a contractor, but you'll also have the confidence necessary to move forward with an installation.
With this in mind, read on to learn all about installing a furnace and some more tips you need to know beforehand!

1. Don't Wait Too Long
Although you may feel tempted to wait as long as possible until you opt to install a new furnace, you should pay attention to the signs your furnace is making instead. If you wait too long, you or your family will be suffering in the cold before a new furnace can be installed! Here are a few signs that your furnace is about to permanently retire:
Increasing illnesses in the family from carbon monoxide leaks

High utility bills

Your furnace is over 20 years old

Your furnace is starting to make strange noises

Repairs are becoming more and more frequent

Lots of soot generation

A pilot flame that isn't strong and bright blue
Write down any of these signs you notice along with the date. If you notice more than one sign, it's probably time to call a professional.
Ready to
GET IT FIXED?
Contact Us Now!
2. Energy Star Certification
If a professional has come out and recommended that it's time to replace your furnace, it's important that you don't just opt for the cheapest option available. Instead, you need to find a furnace that's designed with energy efficiency in mind, as this can save you utility costs in the long run.
If you live in the South, Southeast, or Southwest regions of the United States, you'll very rarely experience freezing temperatures. Furnaces that are good for these areas will have a "U.S. South" Energy Star stamp. They also have an annual fuel utilization efficiency (AFUE) of at least 80.
On the other hand, areas of the United States that experience harsher weather need furnaces with stricter standards. If you live in these areas, look for furnaces with an AFUE rating of 90 or higher.
3. Choosing the Furnace Type
Gas furnaces are by far the most popular version because gas is plentiful and they're also better able to heat homes quickly. Electric furnaces aren't as economical and are mainly good for heating smaller homes. Oil furnaces are typically only bought by homeowners who don't have access to gas.
When it comes to gas furnaces, there are three different types:
Single-Stage
This has a gas valve that opens and closes, but there's no other way to moderate the temperature. Once they have an AFUE rating of about 80, they're the best choice for mild climates.
Two-Stage
This type of furnace gives you the ability to regulate the temperature depending on your home's thermostat. You'll be able to adjust the gas from low or high.
Modulating
A modulating furnace gives you the most control as it's able to regulate the heat even more precisely than a two-stage furnace. This makes it ideal for homeowners who live in colder climates, as they can make the temperature in their homes more comfortable.
4. Furnace Size
Once you've chosen the best type of furnace with an AFUE rating that suits your climate, your next big choice will be the size. If your furnace is too small, it won't be able to heat your entire home properly. If it's too large, you'll be wasting money as it produces a surplus of heat that you don't need.
It's important to ask your HVAC contractor for their recommendation because a number of factors determine the size of your unit. The square footage of your home should be taken into account but also your ceiling heights, number of windows, insulation, and more.
However, an average-sized home typically needs between 30 to 50 BTUs per square foot.
5. Furnace Cost
It's also important that you're prepared for the cost of a new furnace. If you've ever wondered how much a new furnace costs, you can expect to pay anywhere from $2,600 to $6,300 on a new unit depending on the brand, size, and type of furnace. The average cost is $4,400.
You'll also need to take into account labor costs if a contractor is helping you with the installation. You may also need to factor in the cost of removing and recycling your old unit as well as permits and inspections.
6. Finding a Contractor
Now that you know what to expect when it comes to costs, signs that your furnace needs to be replaced, and the type of furnace you need, it's time to find a contractor. The right contractor will walk you through the process so that it's as simple and stress-free as possible.
They'll also be able to give you the right information when it comes to choosing and purchasing the right furnace. If you've been wondering where to buy a gas furnace, a reputable HVAC company can usually point you in the right direction!
Here are a few rules of thumb when it comes to choosing the best HVAC company:
Make sure they're professionally licensed and carry insurance

Check their online reviews

They're able to come out for a free evaluation

They provide a clear, written estimate based on their evaluation

They offer energy-efficient furnaces
You'll also want to pay attention to the way the employees treat you. Do you feel as if they're answering all your questions politely and professionally? Do you feel as if they have time for you? These intangible aspects of hiring a contractor are just as important as the criteria listed above.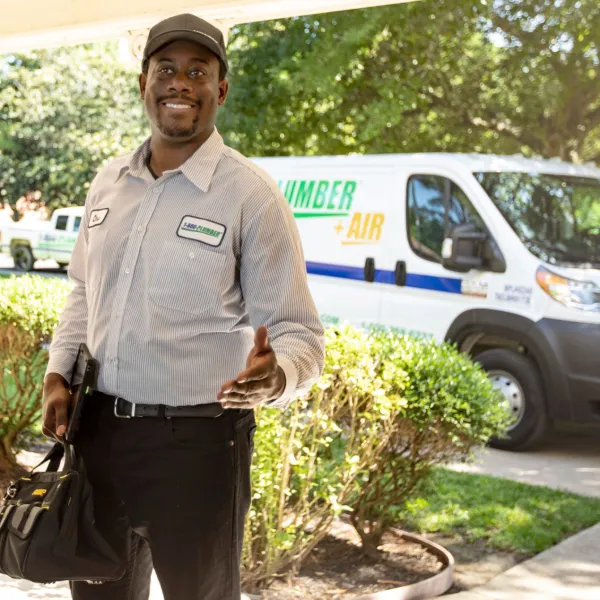 7. Heating System Inspection
Before your new furnace is installed, it's recommended to have your heating system inspected. For instance, there could be a leak in your ductwork that's playing a role in your increased energy costs. Once that's discovered and mended, you'll enjoy even more energy efficiency in your home.
8. Clear the Pathway
Before the contractors arrive with your new furnace installation, make sure you clear a pathway through your home so that it's easier for them to access the area where your furnace will be installed. This can greatly boost the speed of the installation process, and it also helps reduce trips and injuries.
9. Technology Add-Ons
Remember that your contractor may be able to provide technology add-ons that can help improve the quality and comfort of your life. For instance, programmable thermostats give you the ability to create a heating schedule that helps you save money over time. You can program it to heat up while your home and to cool down while you're regularly away.
In-line air purification systems and humidifiers will also help boost the quality of your indoor air. Adding moisture to the air will make you more comfortable and will also reduce your energy bill because your home will feel warmer as a result.
An in-line air purification system can help reduce dust-a must for people who suffer from allergies.
10. Building a Furnace Platform
Your contractor may recommend a furnace platform to be built before your new furnace is installed. Depending on the type of furnace, a platform can help reduce any noise issues and also improve ventilation.
Home Guides provides a guide to get started on building an elevated furnace enclosure, but you can also ask your contractor for any tips. If you're willing to pay the money, the contractor you're working with may also be able to create a furnace enclosure for you as well.
It's recommended to insulate your furnace with gypsum drywall because it's fire-resistant. You'll want to take a look at the furnace installation instructions in order to get a good idea of the openings and measurements.

We had to have someone come out today due to a sink and toilet leak. Swayze McLauglin was our plumber and he did a great job explaining the problem and how we could get it fixed. He was great at explaining price as well as what he was doing. Swayze was friendly and professional while he was here as well as working in these trying times with COVID-19 he followed all procedures and was great. We will be using yall the next time we need someone. Thank you so much Swayze for all your help!

Satisfied Customer
Joesph came out right on time. Showed me what my issue was, and told me my options (very professional). This company is fair and honest! They don't try to up sale or over price their product or service.. I highly recommend 1-800-Plumer of Pearland!! Go with these guys and you won't be disappointed!

Terril Kelly
The tech was so nice, knowledgeable and efficient.

Satisfied Customer
Positive: Professionalism , Punctuality , Quality New hot water heater installed same day as estimate. Very friendly and quick. Very thorough explaining everything. read less

Satisfied Customer
Had a plumbing issue on a Sunday afternoon. Joey came out and got the problem resolved. He was very courteous, professional and knew exactly what to do.

Satisfied Customer
As a consumer and customer I am very happy with 1-800-Plumber Air of Pearland. I really appreciate the concern Joe and his helper showed for my issue and for the work they performed. I highly recommend 1-800-Plumber Air of Pearland

Lee
Very professional and knowledgeable. The office staff communicated well and were helpful and courteous. We had a major plumbing job done. The cost for all they did was reasonable. The service pro tech, Emanuel Reyes did a great job! We will definitely recommend 1-800 plumber of Pearland,

Wanda N.
Plugged drain outside of house. Came out the next day, showed us the video of the tree branches in our line, gave me a quote over the phone and I had them start work. Finished in a few hours and left with our system drain restored.

Craig C.
Kyle did an excellent job. He was very thorough and explained everything from start to finish. I would strongly recommend Kyle for any plumbing you might have.

Kyle
Fine young man and as far as I am concerned he can be his permanent tech. He was very polite and he was very pleased with him and will be calling us again to work with Manolo. Manolo needs a pat on the back and he did a good job.

Satisfied Customer No surprise
costs at the end of a job
On-Time
Committed to on-time arrivals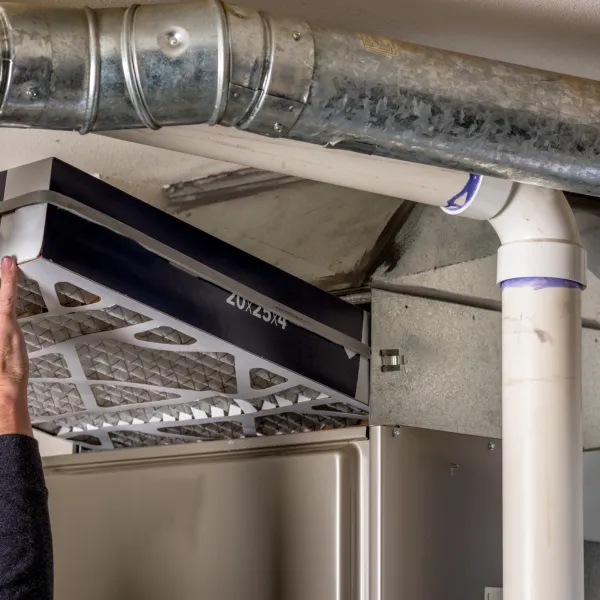 Installing a Furnace the Stress-Free Way
Installing a furnace isn't as stressful as you may have thought now that you have the knowledge to make informed decisions. Pay attention to the signs your current furnace is giving you and make a call to a reputable contractor before it completely dies.
Once you've made the decision to purchase a new furnace, consider your climate and its Energy Star ratings for the most energy-efficient appliance.
Ready to have your furnace looked at in McKinney, TX through a reputable contractor? Contact us today to get started! We're one of the strongest brands in the industry with 24/7 availability and over 20 years of quality service.