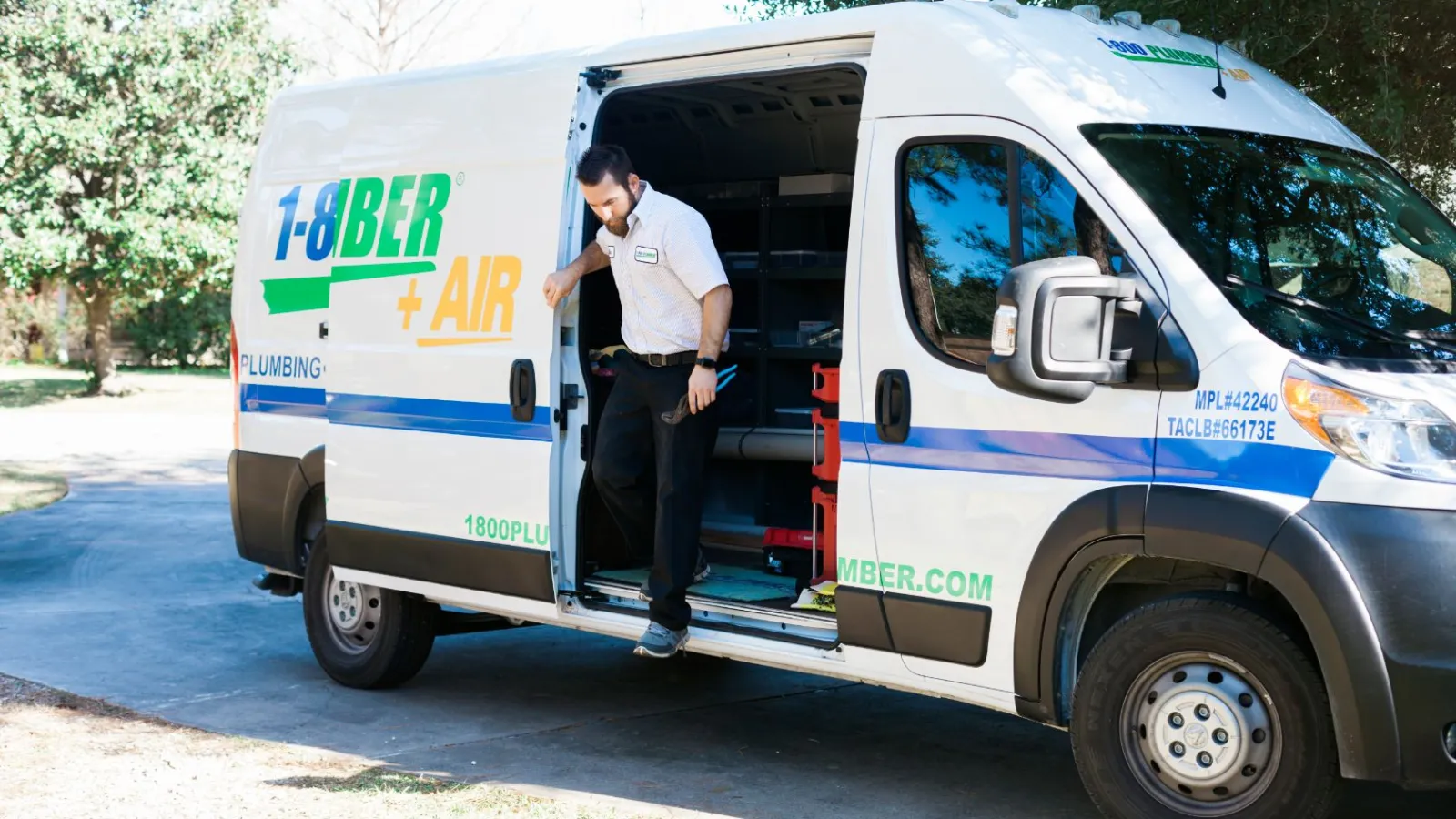 The Name You Trust for your
COMMERCIAL PLUMBING
Having a
HOME EMERGENCY?
Call or Find Your Nearest Pro!
The zip code you entered is not associated with one of our locations. Please visit our Locations page to find your closest location.

Your Professional
SERVICES
Our Top Emergency
Services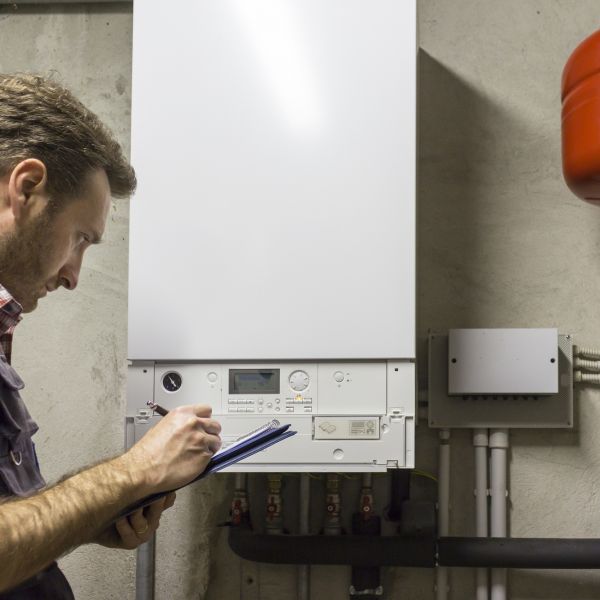 Commercial Plumbing Services | 1-800-Plumber +Air of McKinney
Did you know that, over the last 5 years, plumbers have seen an average industry growth of 2.5%, and that there are over 120,000 plumbing businesses in the U.S.? It's a big industry, and because so many Americans need plumbing services, it keeps growing.
If you're one of the Americans who need plumbing services, then you probably have many questions about commercial plumbing. You might be asking yourself some questions.
What does a plumber do, exactly? What services do they offer? How do I choose a commercial plumber? Are there any commercial plumbing services near me?
If you have a plumbing issue in your commercial building, unable to use your building's sinks or toilets, you're also in a rush to answer these questions. After all, you can't really use your commercial building properly now, and you might feel frustrated by the situation or even scared about lasting damage.
That's why we've put together this guide. With it, you'll know how to find the right commercial plumbing contractor for you. Once you've done that, you can get the needed repairs done. Read on to learn more.
Ready to
GET IT FIXED?
Contact Us Now!
Commercial Plumbing Contractor
The first thing you need to know when selecting the right plumbing company services suited to fix your plumbing problem is understanding what a high-quality plumber can do for you. When looking for the right plumber, ensure that they offer plumbing services such as:
Toilet repairs

Installation and repairing of your water filter

Tub and water leak repair

Sewer line replacing

Repair of faucets in your home
If the plumber doesn't offer these services (or more), then they may not be the right fit. Additionally, there are some specific services you should look for when you choose a commercial plumber. The categories of services they might offer include restroom upgrades, water treatment, and more.
Restroom Upgrades
If you own a commercial building, then you know how important it is to maintain the state of your restrooms. Otherwise, it's an unpleasant place to live or work (depending on who your clients are) and can land you in a lawsuit if HR gets involved regarding safety issues.
That's why, when it comes to how to choose a commercial plumber, you want to ensure they can do restroom upgrades. A restroom upgrade includes services such as ensuring ADA specifications are met, fixing faucets, countertops, and ceramic tile, and renovations.
Water Treatment
For the same reasons as stated above, you need to have high-quality water available in your commercial building. A good commercial plumber should be able to install the equipment needed for water filtration, RO systems, and water softener.
They should also be able to do repairs on these systems if they aren't working properly.
Gas Line Services
If you're having any issues with the gas lines in your building, then that's also a lawsuit waiting to happen. After all, a leaking gas line can lead to death, which is not only the loss of money but also the loss of life.
There's a lot at stake, which is why you should hire a plumber who does gas line services. These services include checking the gas lines for any leaks and repairing the leaks if needed, using the highest safety standards needed.
If you're installing any appliances that use gas or heaters, a commercial plumber can do this for you, too.
Drains and Sewers
A commercial plumber will also ensure that your drains and sewers are working correctly. If there are any clogs or other issues that are backing up your building's drains or sewers, those issues will be addressed.
Plumbing Company Services
A good commercial plumber will also offer the usual plumbing company services. This means that they'll take a look at the entire plumbing system of your building and ensure it's working.
They'll come by and do a check, seeing if there are any issues with water lines needing replacement or repair, slab leaks, the water heating system, and the garden irrigation systems. Additionally, they'll check for any leakage issues.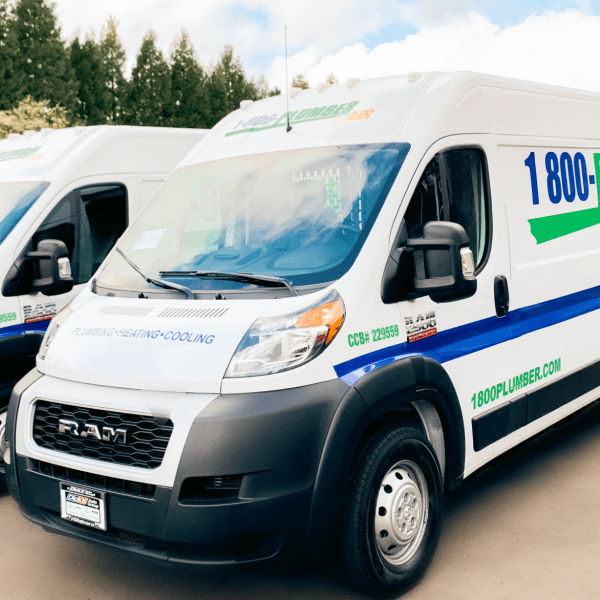 How to Choose a Commercial Plumber
Now that you have a list of potential commercial plumbers, you'll need to narrow it down so that you can choose the right one for the job. It helps to ask the right questions, related to services, pricing, and more.
The first thing you'll want to ask the commercial plumber about is pricing. Compare the different answers you get from different plumbers, so you can negotiate if needed or know if you're getting ripped off.
Pro tip: extremely low prices can be a sign that you might get scammed, so be careful!
Once you know what the general price range is of the services you need done, you'll need to find out if you'll be charged by project or by hour. Some plumbing services will charge you by the hours worked by their contracted workers.
This is standard in the industry, but ask them to come around to survey the damage anyway, before you hire them. That way, you can get an estimate of how long they think the project will take, which will help you know if you can afford their services.
It's also important to find out if the plumbers you're looking into hiring have the right references, reviews, and credentials. Go on to their website, and ensure that customers have been happy with their work.
It's also a good idea to hire a plumber that is licensed (and whose contracted workers are, too) and has a warranty. By ensuring they do, you're less likely to get scammed by a scam construction or repair company.
Signs You Need A Commercial Plumber Now
There are some definite signs that you need a commercial plumber now. By knowing what these signs are, you can fix plumbing problems immediately. This ensures that you won't have any issues with the people using your commercial building daily.
Emergencies Like Flooding
If there's a flood in your commercial building, then you need to deal with this problem immediately. In fact, water damage can cost you between $1,166 to $4,874 once you begin repairs. The later you wait, the worse the damage will be.
This highlights the importance of finding a commercial plumber who offers services 24/7 and has enough contracted workers that one can come out to you in no time.
Whether you're experiencing a flood or another emergency, you need a commercial plumber now to avoid extensive damage. This is especially important for you as a commercial building owner, since the people using your building won't be patient enough to wait to start their days even if you might be.
Slow Drains
If it takes water a long time to drain out of your commercial building's toilets or sinks, this is not only an issue that will annoy the people leasing your commercial building, but it can also be a sign of bigger issues going on.
There might be an issue with your sewage system, or there might be clogs in pipes that are causing water to get stuck instead of going where it should. These can become more complicated issues that eventually ruin your plumbing systems.
For this reason, you need to address your slow drains with a commercial plumber immediately.
Clogged Pipes
If you notice that there's a clogged pipe in your commercial building, you should also address it immediately. Otherwise, it can wreak havoc on the entire plumbing system, causing issues such as damaged pipes and flooding.
The Importance of Regular Check-Ups
When selecting the right commercial plumber for you, we recommend that you hire them for regular check-ups of your building. Far too often, people call plumbers in emergencies, when a lot of damage has already occurred and money has been lost.
By hiring a commercial plumbing service that offers you regular check-ups of your building, you can ensure that you avoid big plumbing issues in the future.
Considering that hiring an emergency plumber can cost up to $400 with flat-rate pricing, you're better off doing check-ups regularly to avoid that cost.
Need More Commercial Plumbing Tips?
Do you need more commercial plumbing tips? Or are you looking for a commercial plumber near you? Whatever your questions or needs might be, we're here to help. At 1-800-Plumber +Air of McKinney, we're experts when it comes to everything related to plumbing.
We're industry professionals, and we have plumbing services available all around the country. We offer all the services listed in this article. To ask us questions, or to learn more about how we can help you,
visit our contact us page
.
Friendly, courteous, knowledgeable.

Marylin L.
fast appointment. service tech was awesome.

Satisfied Customer
"Had them install 3 faucets. Tech (Dustin) was on time and professional Nice job, clean and neat. Had tiny problem, called and he was here right away. Great and will use them again"
Wilbert H.

Positive: Professionalism , Punctuality , Responsiveness Up front pricing

Satisfied Customer
Mark was great! He took the time to not only give a price, but explain everything a new system could do and how it would benefit them not just in heating and cooling, but dust reduction, utility bills, etc. Very Very pleased. read less

Satisfied Customer
I was very impressed with Nick and that he was very professional. This was the first time we had used 1-800 Plumber and it wont be the last. Nick went above and beyond. read less

Satisfied Customer
Very knowledgeable, friendly and awesome work. Highly recommend this crew for any plumbing needs.

Tom T.
friendly, knowledgeable, helpful and courteous

Satisfied Customer
Kyle provided excelleent service as he always does. I have had some tricky plumbing problems and he has always solved the problem with efficient service and winning personality. He did a beautiful job on my pipe. He takes a lot of pride in his work .

Ruth L. No surprise
costs at the end of a job On-Time
Committed to on-time arrivals