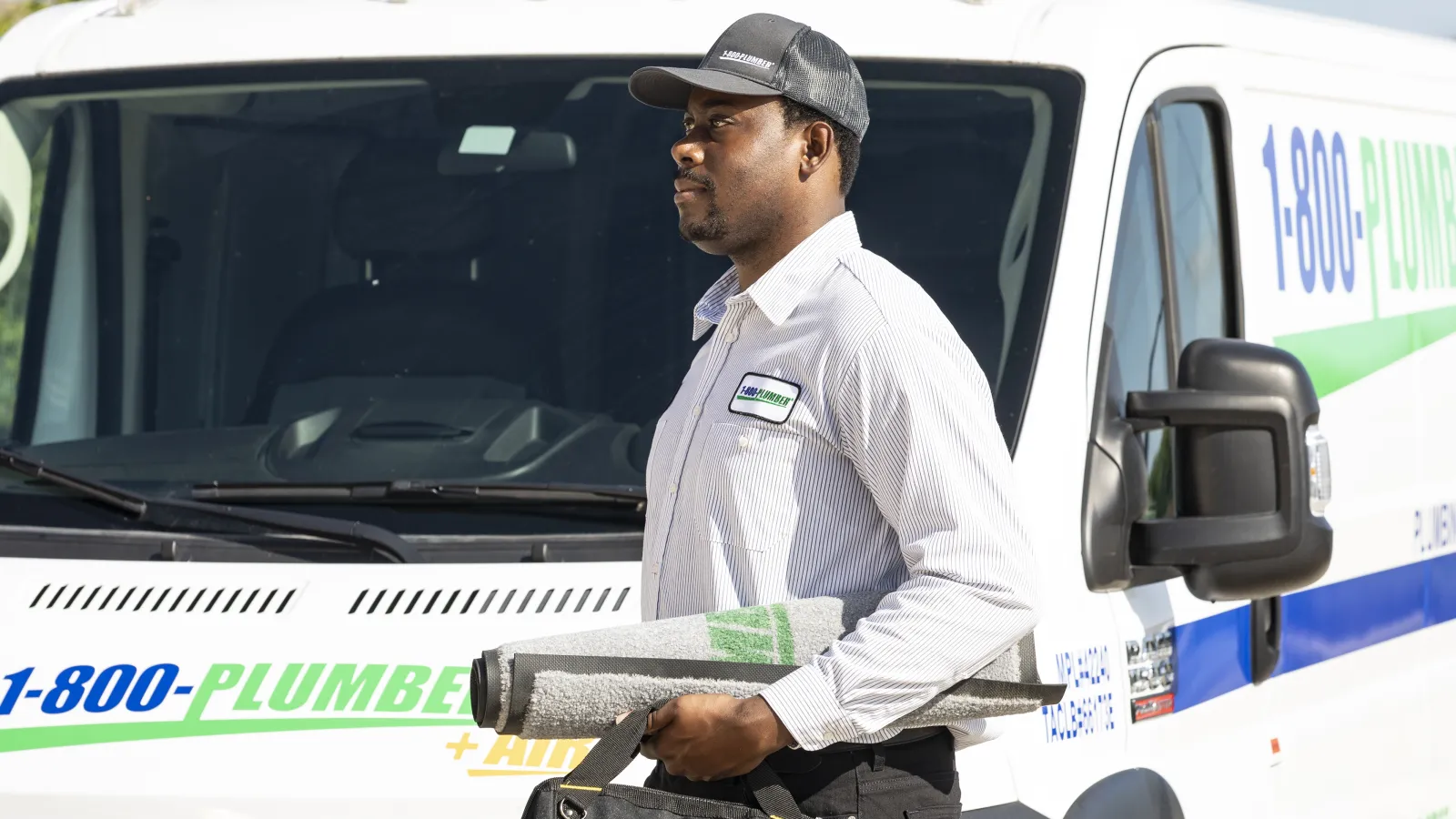 The Name You Trust for your
AC REPAIR
Having a
HOME EMERGENCY?
Call or Find Your Nearest Pro!
The zip code you entered is not associated with one of our locations. Please visit our Locations page to find your closest location.

Your Professional
SERVICES
Our Top Emergency
Services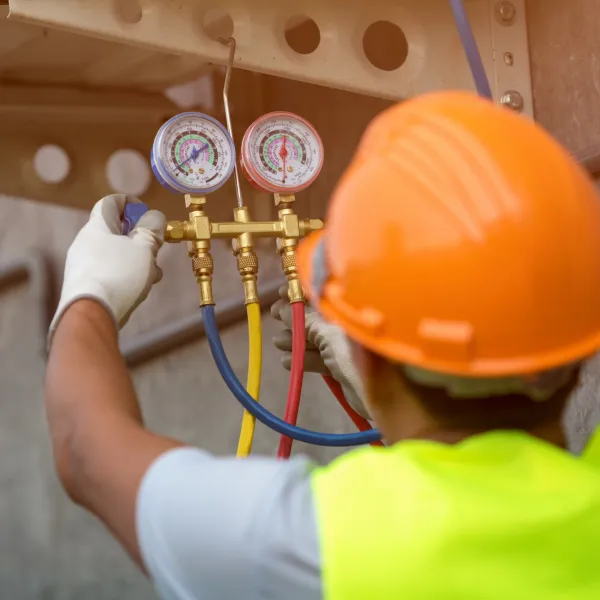 AC Installation and Replacement
in McKinney, Texas and Surrounding Areas
Texas remains one of the hottest states in the US, having had a state-wide average of 78 degrees in 2019. That makes the Lone Star State the second-hottest in the entire nation during that year. That's only a few degrees below Florida's average reading of 83 degrees.
As temperatures rise in Texas, the City of McKinney has become more prone to extreme heat. So much so that the government itself advises its residents to use the air conditioner.
All these highlight the need for prompt AC installation and replacement in McKinney and surrounding areas. A fully-functional air conditioner can be your saving grace during extreme heat conditions.
Ready to learn all about proper AC installation and when to replace an existing unit? Then let's get right into it!
Your New Air Conditioner Options
Today, over 100 million US homes rely on air conditioning equipment.
Of these home cooling devices, central air conditioners are the most common. In the South (which includes McKinney, TX) an estimated 85% of households have a central AC. The remaining use window or wall air conditioning systems.
With that said, the first step to take when installing a new AC is to choose among the different types available.
Room or Wall ACs
Room or wall AC units cool individual rooms, providing cooling only where you need them. That makes them much less expensive to run than central air conditioners. If you only need additional cooling in, say, one room, then a wall AC is a good option.
Central ACs
With a central air conditioner, you only need one system to cool your entire home. This will circulate cold air throughout your home through ducts and vents.
Supply ducts are hollow passages where conditioned air moves through. At the end of these are "vents," which are openings that allow the air to blow into your home. There are also return ducts and vents, which provide a way for warm air inside your home to flow back into the AC.
Ductless Mini Split ACs
Many of the residents of McKinney, Tx are now also using ductless mini split units. These are like central air conditioners, except that they don't rely on ductwork.
The term "mini" describes how mini splits are smaller than central air conditioners. Their primary advantage, however, is that they have "zoning" capabilities. This means that you can choose which zones (or rooms) to cool (or heat), thereby letting you save energy and money.
Each "zone" has its own thermostat, so you have the freedom to adjust the temperatures in each zone. So, you can set the temperature lower in one room and higher in another. Or, you can even turn off the cooling in unoccupied zones or rooms.
By contrast, a central air conditioner has only one thermostat. Because of this, conditioned air will continue to flow into unused rooms. That can be a huge waste of energy and money.
Air Conditioner Size Matters
A Department of Energy study found that doubling the size of an AC can cause an unnecessary 13% rise in energy use. This is a common problem in McKinney, TX, as many homeowners think that the bigger the AC is, the better. While an oversized unit can indeed cool a home faster, it does so through short-cycling.
Short-cycling, in turn, prevents air conditioners from reaching their maximum efficiency. When an AC cycles or turns on and off in shorter bouts, it uses up more energy. This, in turn, translates to increased electricity bills.
Also, oversized ACs can't "dehumidify" or take the moisture out of the air properly. This is a big no-no in McKinney, especially during summer, when any given day has an 82% chance of being muggy.
By contrast, an AC that's too small won't be powerful enough to cool your home. It will run longer but still be unable to give you your desired temperature. This can be dangerous in McKinney, TX, seeing as extreme heat is now more common.
Ready to
GET IT FIXED?
Contact Us Now!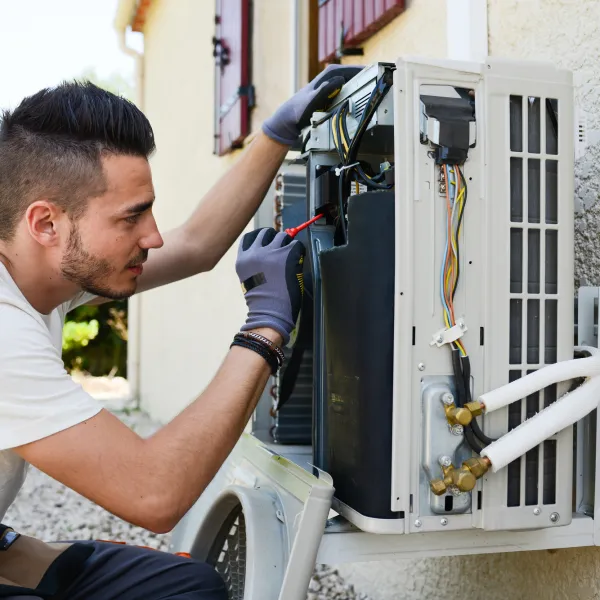 Getting the Most Out of Your New Air Conditioner
The best way to ensure that you'll invest in the right air conditioner is to seek professional help. 1800 Plumber +Air of McKinney is a fully licensed HVAC company that can deliver all your cooling needs in McKinney, TX. The team consists of insured HVAC pros who can provide you accurate AC sizing services.
What About AC Repair?
According to the Department of Energy, a central air conditioner can last for 15 to 20 years. Window or wall ACs, on the other hand, have an average lifespan of 10 years.
However, they can only reach their maximum service life if they are of the right size. Also, just like your car, they need routine AC maintenance and servicing. Regular air conditioner tune-ups help them last longer and perform efficiently.
Otherwise, various air conditioner parts may end up breaking down sooner. Here are some of the common AC woes that you may experience and what you should do in case you run into them.
No Power
If your air conditioner is not turning on, it may be only due to a tripped circuit breaker. Central AC units and mini splits often have a separate circuit. If you encounter this issue, you may just have to reset the circuit breaker to get the unit to power on again.
No Air
An AC not blowing air is often a result of dirty air filters. In this case, your first must-do is to change or wash the filter. Many typical air conditioner issues arise due to filthy filtration components.
AC Has Power but Still Won't Cool
If your AC is working but not cooling, then it may currently be on "fan" mode. In this case, only the fan runs, so it only circulates "room temperature" air. Set the unit to "ON" so that it actually cools the air.
Outside Unit Runs but Indoor Component Doesn't
If the outside AC unit is running, but the one inside is not, a component of the indoor unit may have broken down. It's possible that the evaporator coil, which is often inside the indoor AC cabinet, has frozen up. This loop of metal contains the refrigerant, which, if left filthy, can form actual ice.
In this case, your best option would be to contact a McKinney AC repair expert. This way, they can inspect your unit for any possible refrigerant leaks. From there, they can seal those leaks as well as perform any other needed repairs.
The Outside Unit Doesn't Run at All
This AC problem can result from a clogged outdoor unit. Since it's outside, it can quickly build up a lot of dust and debris. Sometimes, overgrown grass can also block the airflow into the outdoor AC component.
It's also possible that something heavy has dented or knocked the outdoor fan out of balance. Either way, you should get in touch with your local AC repair experts as soon as possible.
Very professional and knowledgeable. The office staff communicated well and were helpful and courteous. We had a major plumbing job done. The cost for all they did was reasonable. The service pro tech, Emanuel Reyes did a great job! We will definitely recommend 1-800 plumber of Pearland,

Wanda N.
Enes provided a very thorough and professional inspection, assessment and proposal for my sewer drain replacement.

Rany W.
EMANUEL REYES IS GREAT!!!!!!!!!!!!!!!!!!!!!!!!!!

Kathleen E.
Fine young man and as far as I am concerned he can be his permanent tech. He was very polite and he was very pleased with him and will be calling us again to work with Manolo. Manolo needs a pat on the back and he did a good job.

Satisfied Customer
"Great service ,plumber was very good and did a great job .very happy"
Joseph G.

Very knowledgeable, friendly and awesome work. Highly recommend this crew for any plumbing needs.

Tom T.
My daughter Natalie Permenter actually ordered the service. I'm at her house during the day to keep my grandson. I was very impressed by Emanuel, the plumber that cam. He was very professional and seemed to really care about his clients. Natalie tells me the lady in the office also showed professionalism and a genuine desire to help. Emanuel was disappointed that he couldn't get the job done on day one; but promised to come back the next day. True to his word he was here bright and early. I am so impressed to finally find a company that really cares about the consumer; not just the dollar.

Judi W.
Joe and Kyle installed a new water heater. They were very professional and courteous. They explained my options and I was also offered a discount. I will definitely use this company again.

Linda B.
Justin and Richard from electric cane. Did a superb job! Highly recommend always!

Satisfied Customer No surprise
costs at the end of a job On-Time
Committed to on-time arrivals
When Air Conditioning Repairs Won't Cut It
One of the sure signs that you need a new air conditioner is if it's more than a decade old. If you had your existing AC installed before 2010, it's very likely that it still runs on Freon or R-22. It's a cooling chemical used in air conditioners that's very harmful to the environment.
Because of its environmental effects, the US has banned R-22 production as of January 01, 2020. While you can still use your old Freon-using AC, it will become pricey to "recharge." You may need such "recharges" when your unit starts to leak refrigerant.
Today, you can expect Freon refills to cost anywhere between $100 and $350. In larger air conditioners, this can go up to a staggering $600 per recharge.
On top of these charges is the cost of having the refrigerant leaks sealed. This is very important, as not patching up these holes will only waste more R-22. These seals won't last forever, though, so you can expect frequent refills and reseals.
It's also a good time to consider getting a replacement AC if your old one has multiple problems. This is especially true if you've had to get it fixed several times in a span of a few months. It may be more cost-effective to get a new and properly-sized unit instead.
1-800-Plumber +Air of McKinney: Providing Top-Notch AC Installation and Replacement and Surrounding Areas
There you have it, your ultimate guide on AC installation and replacement in McKinney and surrounding areas. As you can see, a lot of cooling problems result from incorrectly-sized ACs. A too big or a too-small air conditioner can also rack up higher energy bills.
That's why it's vital to get the right-sized AC from the get-go. This way, it can properly cool and dehumidify without unnecessary costs.
If you need a new or replacement air conditioner, we here at 1-800 Plumber +Air of McKinney can help! We offer all our HVAC-related services that you may need in McKinney or nearby areas.
Contact us now
, and we'll be happy to deliver high-quality, warranty-backed AC services!