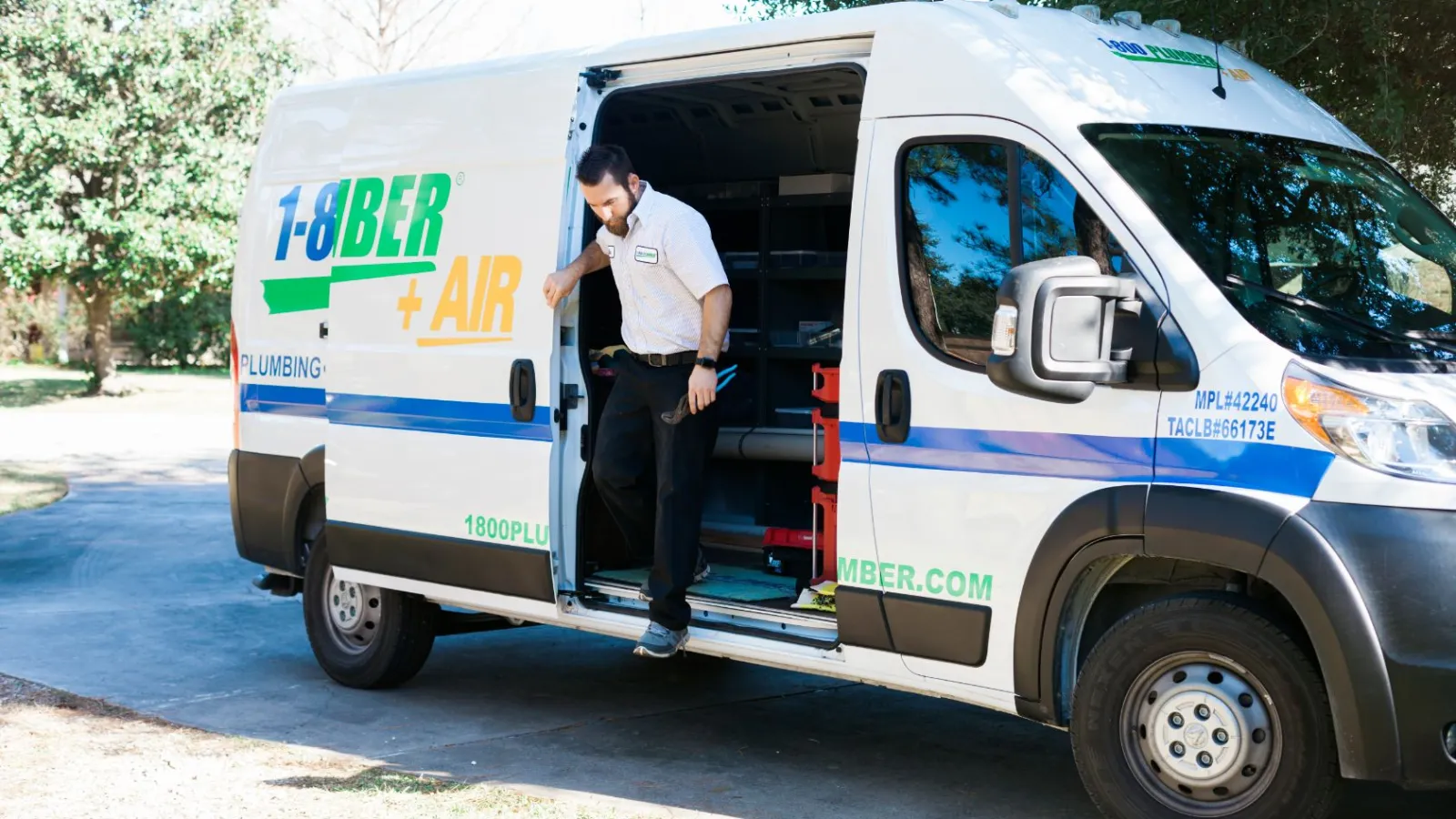 The Name You Trust for your
AC INSTALLATION & REPLACEMENT
Having a
HOME EMERGENCY?
Call or Find Your Nearest Pro!
The zip code you entered is not associated with one of our locations. Please visit our Locations page to find your closest location.

Your Professional
SERVICES
Our Top Emergency
Services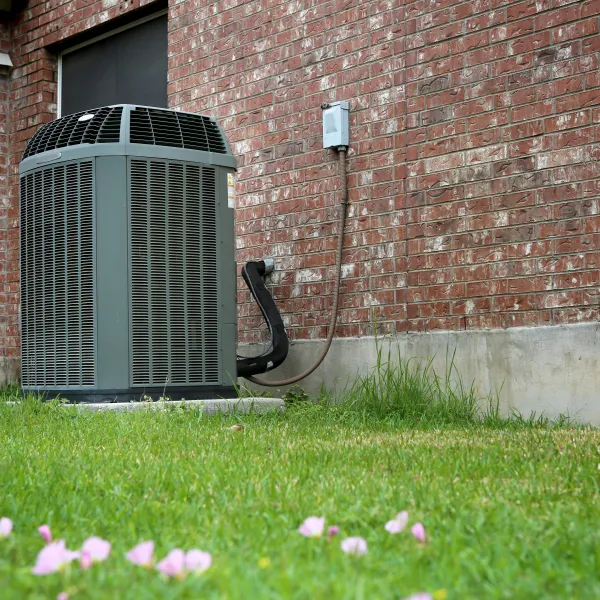 HVAC Installation Services & Repair
McKinney, Texas
Scientists say that temperatures above 100 degrees will become more common in Texas. They also say that the Dallas-Fort Worth area could have an extra two months per year with such heat.

Meaning, summers would become even hotter than they are now, and winters will also be warmer.
In McKinney, TX alone, residents experience summer temperatures as high as 104 degrees. Mugginess is also on the rise, with some days seeing up to 97% humidity levels.
All these stats and figures highlight the importance of prompt HVAC installation services. This is especially true for air conditioners. Without it, life could be hard and even unhealthy in the otherwise amazing City of McKinney.
With that said, if you need a new or replacement central air conditioning system, now's the time to get one. You don't want to wait for triple-digit temperatures to hit before you have one installed.
To that end, we've rounded up some of the key facts about central ACs, and why you should call 1-800-PLUMBER +Air for help.
Page Topics:

Ready to
GET IT FIXED?
Contact Us Now!


Why Switch From an Individual to a Central Air Unit?
The Energy Information Administration (EIA) says that 60% of US homes only use central AC units. 23% use only individual air conditioners (such as wall or room ACs). However, there's also 5% of households that run both types of air conditioning systems.
If you still run a wall or room air conditioner, know that a central unit is more efficient. They are also very convenient to use, are "out-of-sight", and have a quieter operation.
It's for this reason that most new houses, especially single-family ones, rely on them. An earlier report from the EIA revealed that nine in 10 new homes come built with central ACs.
Why Upgrade to a Central AC?
Modern air conditioners are 30% to 50% more energy efficient than those made in the mid-1970s. Even if your current AC is only just a decade old, you can still save 20% to 40% on cooling costs if you swap it with a better model.
Also, many of today's central AC units come with a furnace or an air handler. This means that they're a combination of an air conditioner and a central heater. If you also need a new heater along with a new AC, then a central unit may eliminate the need for two separate systems.
A central air conditioning system is also a great way to boost the resale value of your home. ACs, in general, are a deal-breaker for almost half of homebuyers in the US. 47% of house shoppers say they are unlikely to purchase a house without a working air conditioner.
How Much Does Central Air Conditioning Installation Cost in McKinney, TX?
Home Advisor's Central Air Installation Cost Calculator shows a US average of $5,623. The typical range, however, is from $3,800 to about $7,500. Smaller homes often pay less, while larger homes that require more ductwork pay more.
Keep in mind, however, that the cost of labor in McKinney, TX, can be a bit higher than the US average. The Dallas-Fort Worth, TX area, after all, had a 3.5% increase in compensation costs as of June 2020. As such, it's best to prepare for a final HVAC installation bill that may be higher than the country average.
On that note, your final bill will depend on other factors, with one of the key ones being the size of the cooling area. This, in turn, influences the extent of the required ductwork. If you do have ducts, then your cost will vary based on whether you need to repair or upgrade their materials.
Let's take a closer look at all the key variables that can impact the cost of your new central air unit.
Size of Cooling Area
This is the amount of space that you'd want the air conditioner to cool all at the same time. The bigger it is, the higher the "tonnage" the AC should have. "Tonnage" is the measurement of the cooling ability of an air conditioner.
Keep in mind that sizing affects the overall efficiency of air conditioners. If it's too small, it won't be able to cool your entire home properly. If it's too big, it won't be able to run cycles that are long enough to remove enough humidity from the air.
In both cases, the AC will use more energy, not to mention work harder than it has to. This can also shorten the lifespan of all the unit's components. As a result, your air conditioner's risk for premature AC repair may also go up.
This is why it's super important to have your cooling needs assessed by an HVAC pro first. This is the most accurate way to determine the appropriate size of your new AC. It's also why you should ask potential HVAC contractors for a free consultation.
Here at 1-800-PLUMBER +Air, we provide free consultations to our clients. We strive hard to ensure that our McKinney, TX customers invest in the best equipment. As such, please rest assured that you can rely on us for proper central AC sizing and energy assessment.
The Need for Ductwork Installation
If you don't have existing ducts, you first need to have these installed prior to the central AC. After all, central air units use these "passageways" to deliver cooled air in your home. As such, if you're upgrading from room ACs, the cost of the new central AC will depend much on this.
Repairs or Changes to Existing Ductwork
If you're replacing an old central AC, the current state of your ductwork will still play a role in your costs. For starters, worn duct insulation (or not having any at all) can waste up to 60% of heated air. Since central ACs use the same network, then faulty ducts also waste a lot of cooled air.
Building Permits
In McKinney, Texas, installing, repairing, or altering HVAC units often require building permits. In most cases, these include new central AC installations or replacements. The same goes for building, replacing, or repairing ductwork.
You need to apply for and secure these permits prior to doing any major work on your home. Otherwise, the state and local government may suspend the activity.
If you choose our McKinney team here at 1-800-PLUMBER +Air, you don't have to worry about these. As a fully-licensed company, we make sure that all our projects have the proper permits. We won't put your and your family's safety, as well as our reputation, at risk.
EMANUEL REYES IS GREAT!!!!!!!!!!!!!!!!!!!!!!!!!!

Kathleen E.
My daughter Natalie Permenter actually ordered the service. I'm at her house during the day to keep my grandson. I was very impressed by Emanuel, the plumber that cam. He was very professional and seemed to really care about his clients. Natalie tells me the lady in the office also showed professionalism and a genuine desire to help. Emanuel was disappointed that he couldn't get the job done on day one; but promised to come back the next day. True to his word he was here bright and early. I am so impressed to finally find a company that really cares about the consumer; not just the dollar.

Judi W.
Nice bunch of guys. Did what they said and did it very well. Explained everything and took extra pre cautions with the Virus outbreak.

Mike P.
I would like to recognize both Taylor and Emanuel for both outstanding customer service, professionalism,and craftsmanship on a recent repair at my home.

Alan J.
Jeff did a great job and let us know what was going on continually. He is a very personable technician.

Theresa D.
Joesph came out right on time. Showed me what my issue was, and told me my options (very professional). This company is fair and honest! They don't try to up sale or over price their product or service.. I highly recommend 1-800-Plumer of Pearland!! Go with these guys and you won't be disappointed!

Terril Kelly
Mark was great! He took the time to not only give a price, but explain everything a new system could do and how it would benefit them not just in heating and cooling, but dust reduction, utility bills, etc. Very Very pleased. read less

Satisfied Customer
Swayze did a wonderful job yesterday, he answered all my questions perfectly, was very respectful and took the time to clean up his mess. I am really impressed and pleased with his work. read less

Satisfied Customer No surprise
costs at the end of a job On-Time
Committed to on-time arrivals
How to Install Central Air Conditioning Ductwork: A Quick Overview
One of the first steps is to determine where the ducts will go by creating a floor plan. In most cases, this involves laying over the floor plan of the second floor over the one for the first floor. This is necessary to ensure that the ducts can circulate air throughout your entire home.
Next, you'd have to choose which section of the ceiling to cut holes in for the registers. You may also have to make openings on the floors of the second story of your home. These are the areas that will accommodate the new ducts.
Once the new ducts are in place, you then need to seal and insulate them properly. Otherwise, they will develop air leaks, which can cause a massive drop in your AC's efficiency. From here, your air conditioner can break down or even completely fail earlier.
Moreover, they can result in health hazards by distributing indoor air pollution. This can then result in your McKinney home having low indoor air quality. From here, health symptoms like coughing, wheezing, and other breathing issues can arise.
As you can see, installing ductwork is quite complicated and labor-intensive. That's why the US Department of Energy says that only qualified experts should carry them out.
1-800-PLUMBER +Air, therefore, is your best option for any central AC and ductwork jobs. We are a fully-insured HVAC company licensed to provide services in McKinney, TX. Let us help you get your new ducts set up in the safest, most efficient manner.
Ductless Mini-Split Systems: An Alternative to Central AC Units
What if your home in McKinney lacks ducts, and you rather not go through their installation? If so, then our team here at 1-800-PLUMBER +Air can survey your home to see if you can go for a ductless system instead.
Ductless mini-split systems, as their name implies, don't require any ductwork to operate. They offer many of the same benefits as central air units, with the added potential for savings. For one, they provide "zoning" features, which lets you cool only specific areas of your home.
If this sounds like an ideal route for you, let us know, and we'll be happy to help you explore your options. We deliver our high-quality services in the following zip codes:
75071

75070

75072

75023

75024

75025

75075

75033

75034

75035
We service many other areas in Texas, too, including Amarillo and Duncanville, to name a few. You can even find our team in Long Island, NY, and Shelton, CT!
If you have loved ones here, do them a favor and tell them that they can rely on 1-800-PLUMBER® + Air. As our name also implies, we specialize not only in HVAC but also in plumbing work.
1-800-PLUMBER +Air: Top-Notch Quality HVAC Installation Services Guaranteed
Professional HVAC installation services are a safer option over DIY or "handyman" services. By going pro, you can make sure of the proper and efficient installation of your new central AC in McKinney, TX. You also don't have to worry about safety and security, so long as you choose licensed HVAC experts.
Are you ready to have your new central or ductless mini split-system installed ASAP? Then please
get in touch
with 1-800-PLUMBER +Air now.