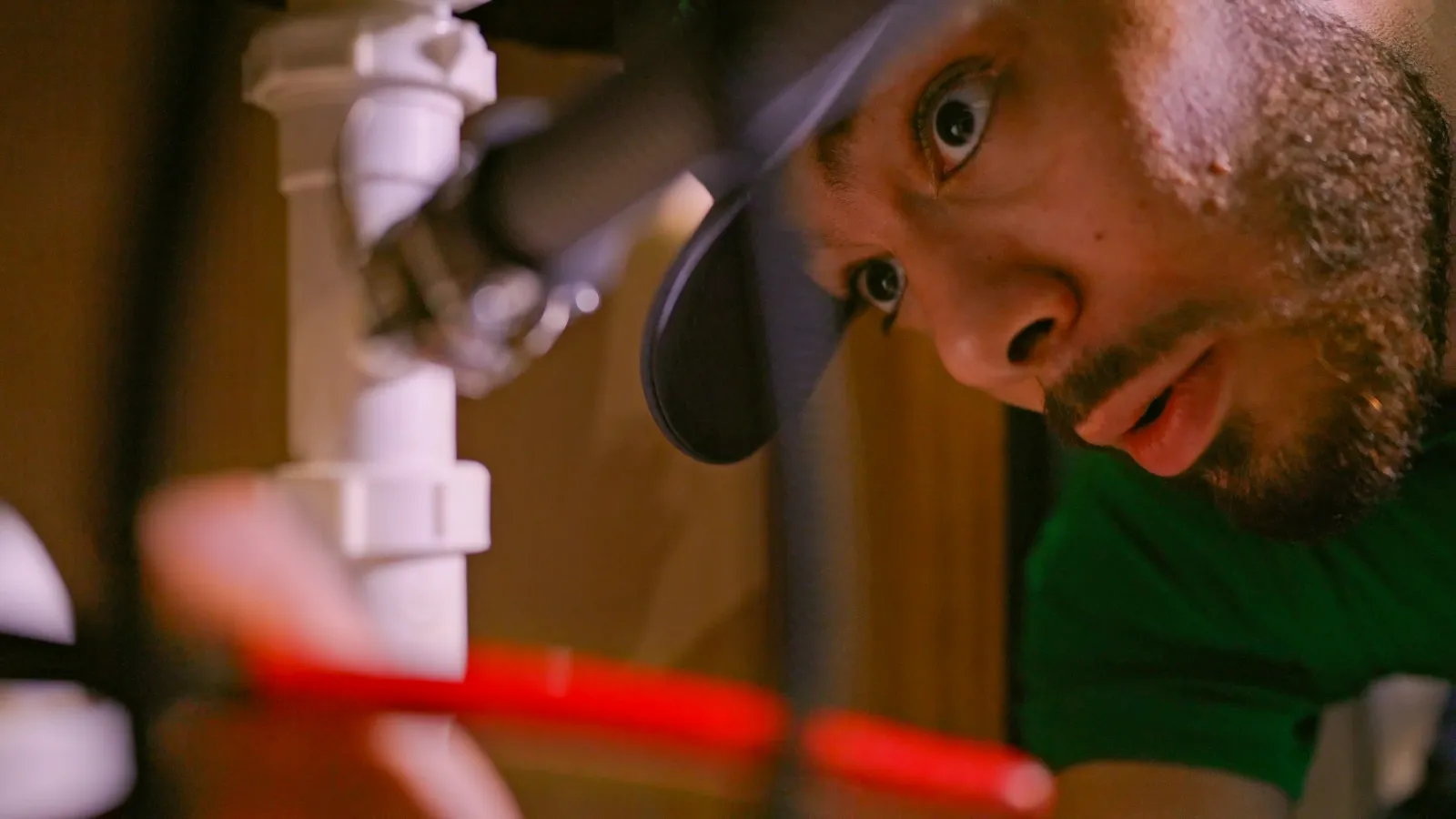 The Name You Trust for your
WATER TREATMENT
Having a
HOME EMERGENCY?
Call or Find Your Nearest Pro!
The zip code you entered is not associated with one of our locations. Please visit our Locations page to find your closest location.

Your Professional
SERVICES
Our Top Emergency
Services
What is a Water Softener
1-800-Plumber +Air McKinney
While drinking hard water is generally safe, and it is safe to use in everyday life, it may affect you in ways you do not realize. The taste of your water, seeing spots after you run your dishwasher because hard water can interfere with the action of soaps and detergents, and it's rough on your appliances. We at 1-800-Plumber +Air of McKinney are here to answer your questions.
What is Hard Water?
Hard water in the basic term is just water that has a high mineral count of calcium carbonate, calcium sulphate and magnesium hydroxide, and again while it is safe for consumption it may taste different. It can result in deposits inside your pipes and boilers which can cause water flow issues and less effective heating.

It can cause spots to build up on dishes because it makes detergents and soap less effective. It causes a chalky residue to build up on the inside of the dishwasher. And that makes it so the dishwasher cannot keep itself clean, affecting your dishes even more. Read on to learn more about a water softener and how it can help.
What is a Water Softener?
A water softener does exactly what it sounds like it does. It softens your water. It removes the minerals that cause the water to be hard. It may sound expensive and daunting to have a water softener installed. They can be easily installed to your existing plumbing and often at a lower price than what you may expect. There are quite a few different brands and styles to choose from to fit your house and lifestyle needs.
How Does it All Work?
So how does the process work? It may sound like magic, but it's not. To put it simply without getting into a chemistry lesson, it is an Ion exchange process. It takes the positively charged ions and secretes the calcium and magnesium out, leaving you with nice clean and fresh water.
Installing a Water Softener
This is one of those times it is best to call a licensed and insured plumber. While it can be done by yourself, using a reputable, licensed and insured plumber can save you the hassle of having to get a plumbing permit. All of our plumbers at 1-800-Plumber +Air of McKinney hold all of the required licenses and insurance to give you the peace of mind when it comes to all of your plumbing needs.
Contact Us
now to get started.
Ready to
TREAT YOUR WATER?
Contact Us Now!
Caring For Your Water Softener
Luckily in today's world, water softeners are amazingly low maintenance. The two biggest things to watch out for are salt bridges and salt mushing. This can be avoided by buying high-quality salt pellets.
Salt bridges happen when a hard crust forms in the brine tank and creates and space between the salt and the water, thus preventing the salt dissolving in the water to make the brine, and without the brine the resin beads that soften your water cannot do the job they are supposed to do.
Salt mushing on the other hand is a little more serious of the two. This problem happens when salt that has dissolved recrystallizes and forms a sludge on the bottom of the tank. This thick layer of salt prevents the water softener from properly cycling through the regeneration process. This will keep your water hard and may create a blockage in the tank. If it wasn't salt bridging it may be salt mushing and the only way to solve this problem is by draining the water softener and digging out all of the old salt and replacing it. This can be avoided by buying high quality salt pellets and managing the humidity around your water softener. If it is too humid, condensation can occur in the brine tank causing the salt to bond together and the bridge. So keeping the temperature and humidity levels steady while using high quality salt pellets will help. Contact Us now if you have any questions.
Do You Need to Flush Your Water Heater with a Water Softener?
While you may not need to drain your hot water heater as frequently if you have a water softener, you should still drain your unit regularly. Because even water that has been treated to turn it into soft water still has trace amounts of calcium and magnesium and when heated these can leave deposits on the inside of your water heater, putting you at risk of inefficient heating and clogs over time.
Need a Water Softener? Call Us!
The advantages and benefits of using a water softener are numerous and we highly recommend it to all homeowners if you are suffering from hard water. The taste of the drinking water will go up. No more spots on dishes, and your appliances will last longer.

If you are ready to install a water softener Contact Us today! We at 1-800-Plumber +Air of McKinney can help you. Our licensed and insured plumbers have experience installing different models of water softeners. And they can explain how it works. If you need a plumber in McKinney, do not hesitate to call us today. 1-800-Plumber +Air the Name You Can Trust. Because a water softener can restore health and happiness to your water and home. We're committed to all of our customers, all of the way, all of the time. Contact us today if you have any additional questions or to schedule an appointment.

Apart from the services we offer, there's a lot that makes us stand out from the rest of the pack. First, we listen! We strive to give our customers exceptional service, which includes listening to your needs. Our technicians will listen and come up with a practical and lasting solution. We encourage our clients to ask questions whenever they need clarification. We also ensure we explain our proposals thoroughly and keep you informed every step of the way.
Justin and Richard did a great job.

Satisfied Customer
Positive: Professionalism , Punctuality , Responsiveness Up front pricing

Satisfied Customer
"They were very professional and on time, the technician did what he was suppose to do then cleaned up and left me with instructions on how to finish installing the parts after I finish doing some tile work that needs to be done."
Andrei G.

Although plumbing is an extremely expensive repair, these guys always get it right and make it as painless as possible.

Satisfied Customer
He is very professional and very respectful.

Satisfied Customer
The tech was so nice, knowledgeable and efficient.

Satisfied Customer
Very knowledgeable, friendly and awesome work. Highly recommend this crew for any plumbing needs.

Tom T.
I was very impressed with Nick and that he was very professional. This was the first time we had used 1-800 Plumber and it wont be the last. Nick went above and beyond. read less

Satisfied Customer
Very nice and knowledgeable people from office staff to the plumbers. Would definitely recommend using this plumbing company.
Linda G. No surprise
costs at the end of a job On-Time
Committed to on-time arrivals