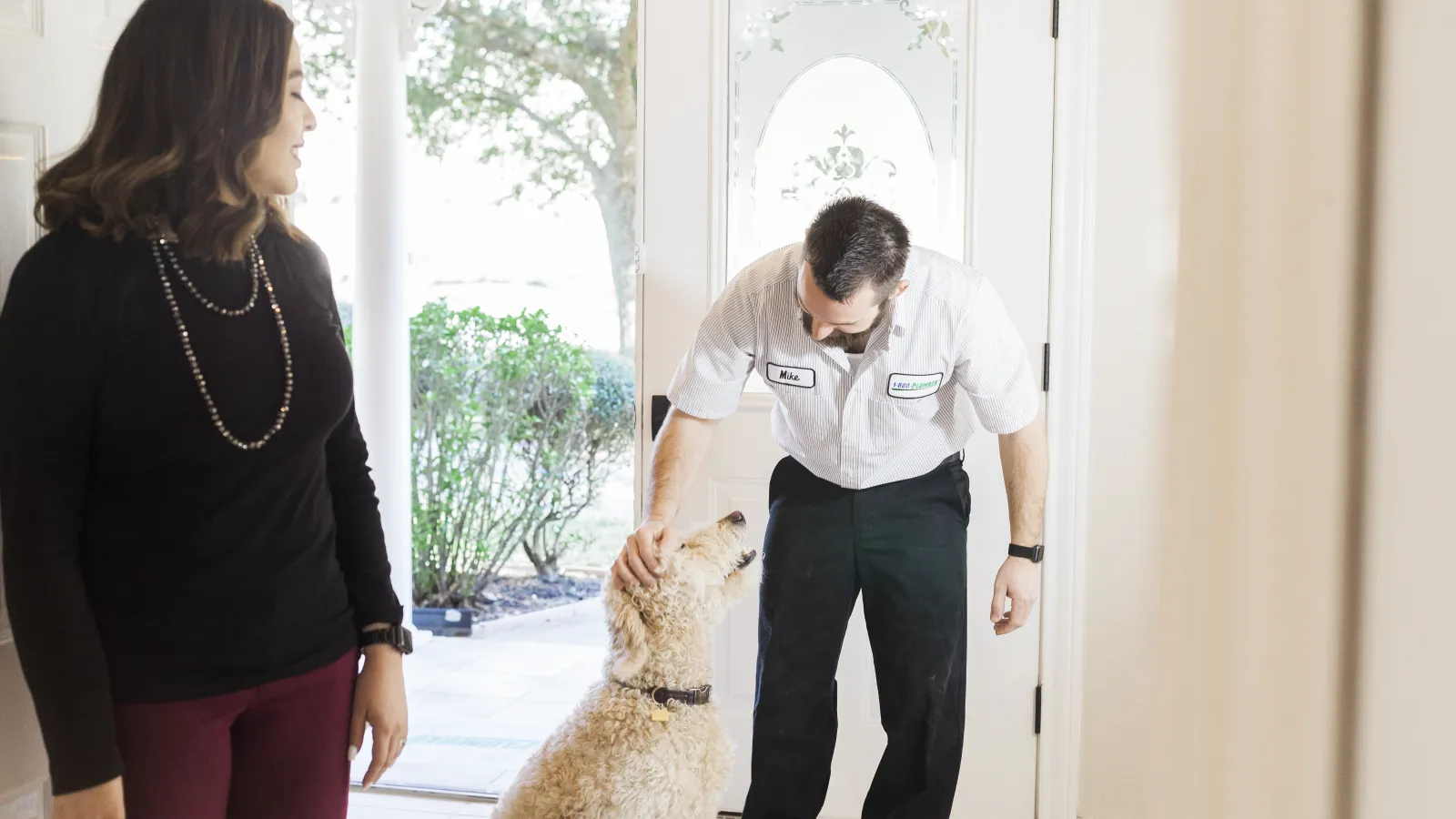 The Name You Trust for your
WATER TREATMENT
Having a
HOME EMERGENCY?
Call or Find Your Nearest Pro!
The zip code you entered is not associated with one of our locations. Please visit our Locations page to find your closest location.

Your Professional
SERVICES
Our Top Emergency
Services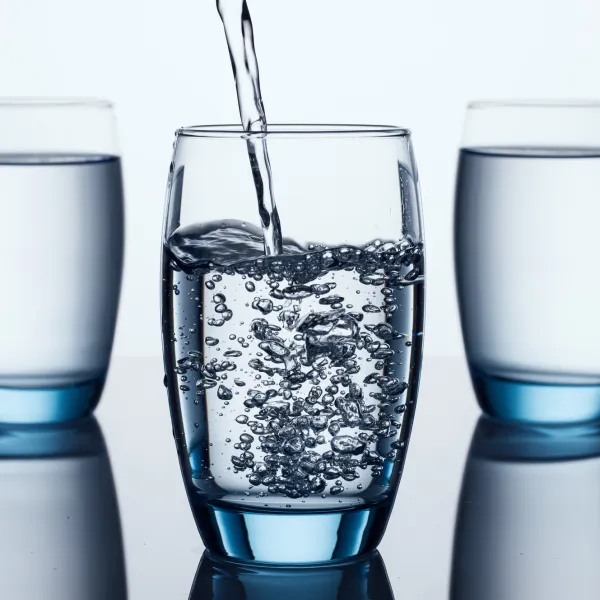 Why Homes in Shelton CT (Everywhere, Really) Need Water Treatment
There is no question that your home needs water that is healthy and safe to drink. And while the definition of high quality water may differ between different people, almost everybody agrees that the quality of the water that comes out of your tap is usually not up to most peoples' standards. We're going to make the argument that your home can almost always benefit from a water treatment system.
As a reference for anyone reading this page, we will use NSF (National Sanitation Foundation) as a baseline standard for quality assurance. This guide strives to inform you about what water treatment is and can do for you and your home. We will explain water treatment options, how they function, and also the advantages and disadvantages of each.
Ready to
GET IT FIXED?
Contact Us Now!
Common Tap Water Contaminants
Depending on your home's location, you might have any one of a number of different undesirable contaminants in the water coming out of your faucet. These include:
Bacteria & Viruses
E. coli

Enterococci

Legionella
Chemical Compounds, Metals and Minerals
Aluminum

Ammonia

Arsenic

Barium

Cadmium

Chloramine

Chromium

Copper

Fluoride

Lead

Nitrates/Nitrites

Mercury

Perchlorate

Radium

Selenium

Silver

Uranium



VOCs (volatile organic compounds)
Typically are industrial solvents, such as trichloroethylene; fuel oxygenates, such as methyl tert-butyl ether (MTBE); or by-products produced by chlorination in water treatment, such as chloroform. VOCs are often components of petroleum fuels, hydraulic fluids, paint thinners, and dry cleaning agents.
Trihalomethanes (Chloroform)
Any of these substances can be detrimental to someone's health if exposure exceeds established standards by the EPA and others. As if this isn't overwhelming enough, different contaminants need different types of filtration systems to combat them.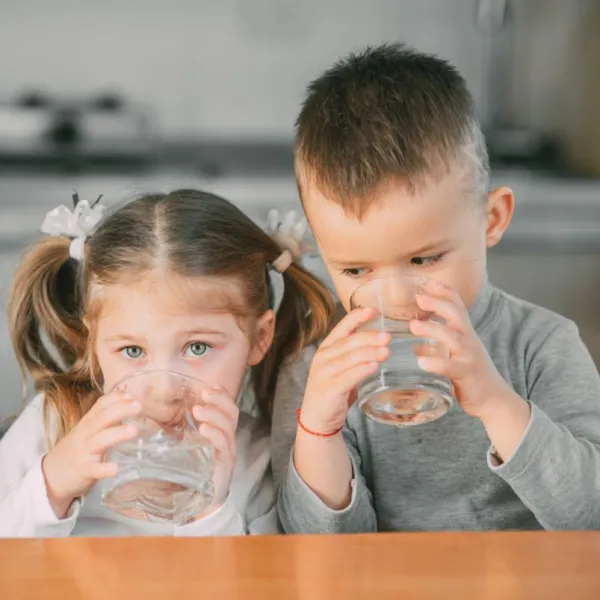 Evaluating Water Treatment Systems
Activated Carbon Water Filter Systems
Activated carbon water filters us (surprise!) activated carbon to remove contaminants in water. Contaminants are removed by bonding them to the activated carbon when the water passes through the filtration system. These are highly effective at eliminating:
Chlorine

Chloride

VOCs

Nitrate

Lithium

Phosphate

Microplastics

Pesticides

Herbicides



Carbon filters are also very effective at removing trihalomethanes (harmful chlorine byproducts) and other volatile organic compounds (VOCs).
Reverse Osmosis Filter Systems
RO filtration systems make use of a semipermeable membrane layer that allows water molecules to travel through while blocking the molecules that are harmful. Reverse osmosis typically removes many more types of impurities; than carbon filters. In addition to what carbon filters eliminate, RO systems additionally filter out:
There are some NSF-approved carbon filters designed to remove these contaminants as well. But many carbon filters do not.
Water Softeners
A water softener is another type of filtration system that removes minerals like magnesium and calcium that make the water "hard". Symptoms of hard water include clothes that are stiff after washing, dry, irritated skin and excessive soap scum buildup in showers and on faucets.
Why Shelton CT Homeowners Should Use Water Treatment
Connecticut Water is Generally Classified as "Hard". According to state statistics websites, Connecticut water has a state average 175ppm (parts per million) hardness. This makes a good case for having water treatment, including a water softener.
Health protection
According to the website bestplaces.net, Connecticut has a water quality index of 32 out of 100. The nationwide average is 55. So some sort of filtration system is definitely in order.

Harmful chemicals can negatively impact the lives of some people. Filtration systems can help improve tap water quality. In fact, many new homes being constructed offer filtration systems as an option.
Protect Your Appliances
Hard water gets its name for a good reason. Sink fixtures, dishwashers, washing machines, etc. all can have their operating life drastically reduced by coming in contact with hard water. It's also not very nice to your skin, scalp, or clothing.
Save Me Some Money!
One of the most common alternatives to home water filtration is buying bottled water. People have grown accustomed to purchasing bottled water over the years. However, if you buy bottled water over a certain period of time, with that same money, you could have purchased a new water filtration system.
Besides that, discarded water bottles are actually quite harmful to the environment. 70% of these containers end up in landfills where they'll remain for 500 years until they finally disintegrate or decompose.
The Importance of Water Treatment in Shelton CT
Your family's health is a fundamental goal. What more basic way can you think of for ensuring good health than by installing the right home water filtration system? 1-800-PLUMBER® + Air in Shelton CT has the know-how to get the perfect system installed in your home today!
See what the benefits of water treatment can do for you. Call us at 1-800-758-6237 or 203-921-1560 for more information and pricing. Or find other 1-800-PLUMBER® + Air locations, nationwide.
Fine young man and as far as I am concerned he can be his permanent tech. He was very polite and he was very pleased with him and will be calling us again to work with Manolo. Manolo needs a pat on the back and he did a good job.

Satisfied Customer
Justin and Richard did a great job.

Satisfied Customer
Although plumbing is an extremely expensive repair, these guys always get it right and make it as painless as possible.

Satisfied Customer
Very knowledgeable, friendly and awesome work. Highly recommend this crew for any plumbing needs.

Tom T.
Very professional and knowledgeable. The office staff communicated well and were helpful and courteous. We had a major plumbing job done. The cost for all they did was reasonable. The service pro tech, Emanuel Reyes did a great job! We will definitely recommend 1-800 plumber of Pearland,

Wanda N.
Great job! Very professional and friendly! Thank you for coming out on short notice!

A.S.
1-800 Plumber + Air and Electric has done several jobs for me. They are professional and respectful. Shawn Harvey has been great to work with. Would highly recommend!

Satisfied Customer
I had Kyle U as my plumbing tech. He did a great job and worked really hard to get to the bottom of things (like roots). He was also polite and honest.

Linda D.
Emanuel Reyes did a very thorough job and was very courteous.

Charles M. No surprise
costs at the end of a job On-Time
Committed to on-time arrivals