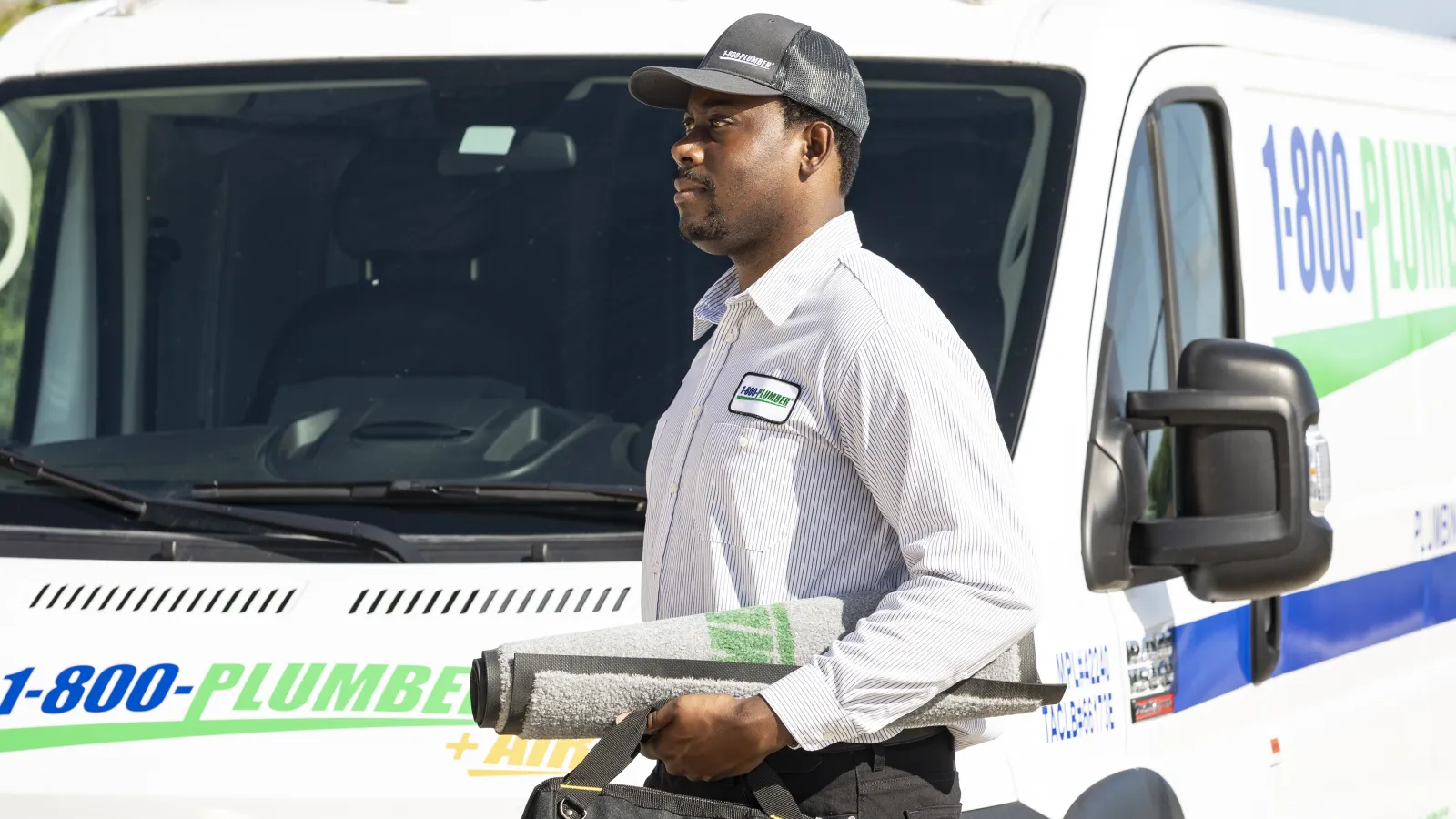 The Name You Trust for your
PLUMBING
Having a
HOME EMERGENCY?
Call or Find Your Nearest Pro!
The zip code you entered is not associated with one of our locations. Please visit our Locations page to find your closest location.

Your Professional
SERVICES
Our Top Emergency
Services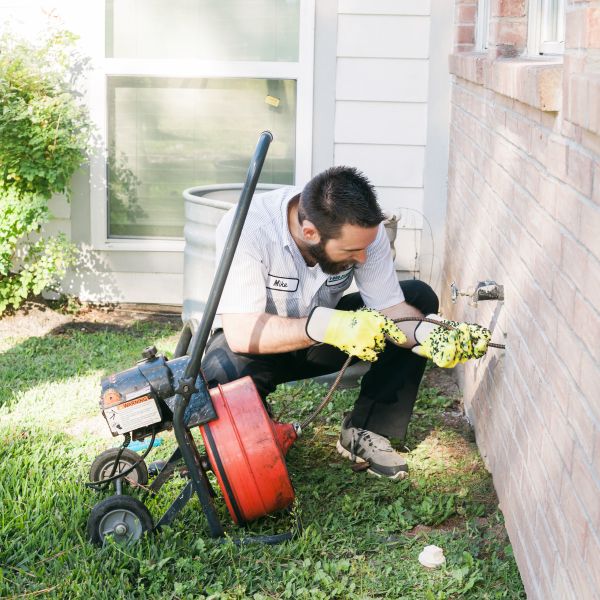 What Shelton CT Homeowners Should Know About When to Choose Emergency Drain Cleaning Services
A slow or blocked drain can be the bane of your existence. Your sink or shower can become unusable because of water backing up. When this happens, you have to decide whether to fix the problem yourself or hire emergency drain cleaning services. Although many drainage problems do not warrant a professional plumber, some emergency cases can only be fixed by a qualified and experienced plumber.
First, however, you need to know when to hire local Shelton CT professional emergency drain services and go for Drain-O. In this article, we tell you when it is the right time to hire a plumbing professional.
Signs You Need Professional Drain Cleaning Services in Shelton CT
Drainage problems in your house are inevitable. It is always a good idea to have an expert you trust on standby. Being aware of the warning signs helps you quickly diagnose a serious problem with your plumbing to get the help you need quickly. Regardless of whether the problem is serious or not, you should always fix your drainage problems as soon as they occur to prevent major damage that can end up costing you much more to repair.
Ready to
GET IT FIXED?
Contact Us Now!
Drain Problem Symptoms to Look For
Slow Drains
The most common sign of a clogged drainpipe is a slow drain. Your sink, shower, or bathtub simply doesn't drain as quickly as you want. Having dirty water in your sink or bathtub for a long time is unpleasant and exposes you to many risks. For instance, it can attract indoor pests that carry germs. It can also damage your floor, walls, or sink if you have an overflow. Unless you know what you are doing, it is important to hire emergency plumbing services as soon as you see warning signs.
Telltale Smell
When food particles get stuck in the drainpipe, they decay and begin to smell bad. If the smell persists, it can be a sign that food particles, sewer, or cooking oil have accumulated in your main drain pipe and have started to decompose. And by the way, you should never pour cooking oil or food items such as eggshells, coffee grinds, vegetable cuttings, or any other in your sink. If you did so by mistake and can't clean it yourself, hiring professional drain cleaning services can make the area livable again.
Several Blocked Drains
At times you can smell trouble in your drain pipes even before it shows. If food particles and other items block your drainpipe rot, they produce methane and sulfur fumes with a very strong odor. If you follow the smell, you will know which pipes are blocked. The smell is normally more noticeable around drain covers and gets worse when you turn your faucet on. When this happens, it is time to hire your favorite drain cleaning services in Shelton.
Frequent Clogs
Do your sinks, toilet, and bathtub get clogged regularly? Frequent toilet backups, slow drainage, and bubbling noises are all signs of a chronic problem. In most cases, this problem results from tree roots growing inside or around the sewer line. These roots coil themselves around the drainpipe and crush or penetrate it. To avoid this problem, make sure no large trees are growing near your plumbing system. If the damage has already been done, you need to hire professional plumbing services for a complete repair.

Unusual Sounds
Although it is common for your drain pipes to make noise occasionally, some sounds indicate a plumbing problem. For instance, if you hear gurgling sounds coming out of your drainpipe or toilet, you may have worse problems than you think. These sounds are created by the air trapped inside the clogged pipes as it pushes through the pipe. If you hear sounds like this, make a call and hire a local Shelton CT drain cleaning service before things get worse.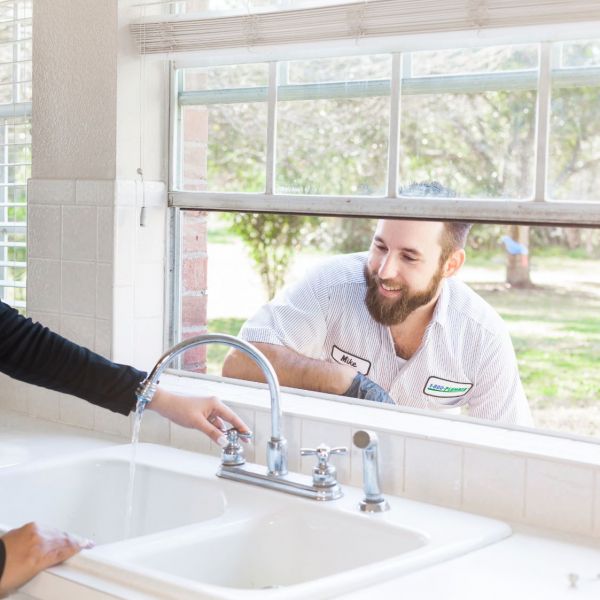 Why It's Important to Hire Local Shelton CT Professional Drain Cleaning Services
Although you may be tempted to clean the clogged drainage yourself, it is almost always safer to leave this work to professionals. It is risky to try to disassemble your plumbing system without knowing what you are doing. Doing so could expose your system to further damages that will cost you even more money to fix.
Even though there are several DIY information sources available to you, there is no way to be sure the information is accurate, and you can easily make the plumbing problem even worse. Also, since you do not have the right plumbing equipment, your unorthodox (untrained?) methods can fail to correct the problem and expose the plumbing system and home to serious structural damages.
Additionally, homemade chemical mixtures or excessive use of store-bought products can strip your drain pipe's inner lining, weakening the entire plumbing system. You could also inadvertently tear away the enamel found in your sink, bathtub, and toilet when you insert a plumbing snake without the help of a technician. To avoid all these problems, you should hire a professional plumber local to Shelton for all your drain cleaning needs.
At 1-800-Plumber +Air, we guarantee you peace of mind by taking care of all your plumbing and drain cleaning needs. We are a team of qualified and experienced plumbing technicians dedicated to helping you fix your current and future plumbing issues. For more information, call us at 203-921-1560.

Kyle Urban is great! He does beautiful work and is a great guy! We will request him personally from now on.

Kelly W.
They were very professional and clean. Also did a great job on my air conditioning my house feels great.

Satisfied Customer
On time, fast working, and did a great job

Michael R.
Great service and knew exactly what to do. Kyle, was very nice! When I need a plumber, I'll call 1-800-plumber and ask for Kyle

David D.
He was everything you want in a employee!!! He was professional, kind, informative, patient, and very clean.

Ann B.
Friendly, courteous, knowledgeable.

Marylin L.
This is a very professional and helpful team! Would definitely recommend to all my friends and family in the Houston area!

Tyler S.
Mark was great! He took the time to not only give a price, but explain everything a new system could do and how it would benefit them not just in heating and cooling, but dust reduction, utility bills, etc. Very Very pleased. read less

Satisfied Customer
Very professional and knowledgeable. The office staff communicated well and were helpful and courteous. We had a major plumbing job done. The cost for all they did was reasonable. The service pro tech, Emanuel Reyes did a great job! We will definitely recommend 1-800 plumber of Pearland,

Wanda N. No surprise
costs at the end of a job On-Time
Committed to on-time arrivals