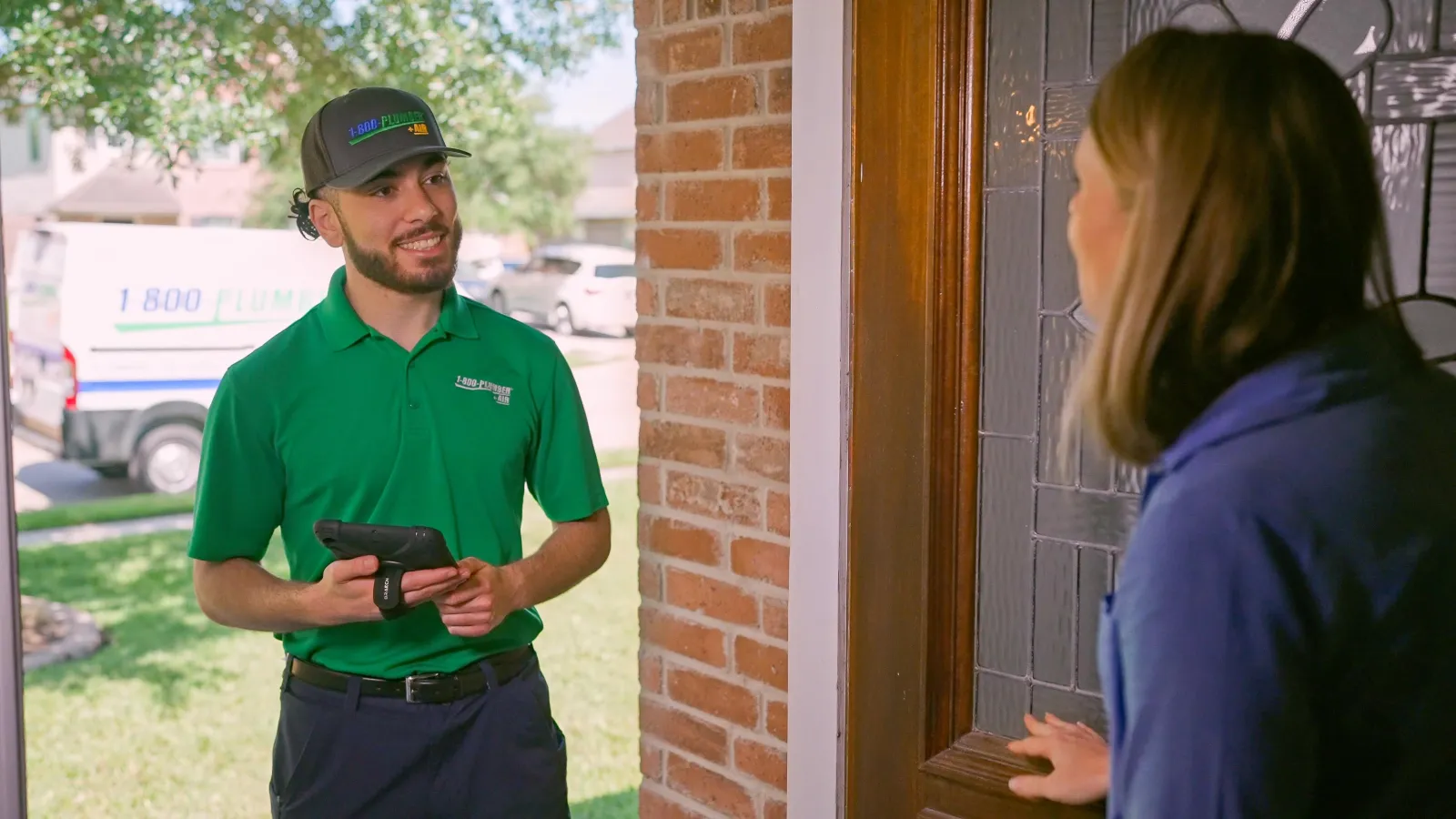 The Name Fairfield County Trusts for
BOILER SERVICE
Having a
HOME EMERGENCY?
Call or Find Your Nearest Pro!
The zip code you entered is not associated with one of our locations. Please visit our Locations page to find your closest location.

Your Professional
SERVICES
Our Top Emergency
Services
Residential Boilers 101: How They Work and What Maintenance They Need
Have you ever wondered how that magical contraption called a boiler keeps your home warm and toasty during those chilly winter months? Or, perhaps you've pondered what kind of maintenance your boiler or furnace requires? Well, you're in luck, because today we're going to explore the fascinating world of residential boilers, and help you understand how they work and what maintenance they need. And, if you're in the Shelton, CT area, you can trust the experts at 1-800 Plumber to assist you with all your boiler-related needs!
Before We Go Too Far, How do Boilers vs Furnaces Differ?
So we don't get terms and systems confused, let's define the differences between boilers and furnaces. Boilers use hot water or steam to heat your home. The heat source, typically powered by natural gas, oil, or electricity, heats water within the boiler system. This hot water or steam then circulates through pipes to radiators or radiant floor systems, which release heat into the rooms. Since they rely on water, boilers are part of a hydronic heating system.
On the other hand, furnaces heat the air and utilize a forced-air distribution system to spread warmth throughout your home. Furnaces are typically powered by natural gas, oil, or electricity. The heat source heats the air, and a blower fan pushes the warmed air through a network of ducts and vents. As the warm air circulates, it raises the temperature of the rooms.
Now, you might be thinking, "Meh, how complex can a boiler be?" But you'd be surprised! Just like a perfectly choreographed dance routine, residential boilers have several parts working in unison to provide heat for your home. So, let's break down the basics.
First, we have the heat source, which is typically either a gas or oil-fired burner. This lil' fella creates heat by combusting fuel, transforming that raw energy into warmth for your home. Neat, huh?
Next, we have the heat exchanger. Think of this as the middleman, as it transfers the heat produced by the burner to the water that circulates throughout your home's heating system. And voila, your house is warm and cozy!
Now, let's talk about maintenance.
Boilers, like any other home appliance, require some tender loving care to keep them running smoothly. Here's a quick rundown of what you can do to ensure your boiler stays in tip-top shape:
Annual Service: Just like you'd take your car in for a tune-up, it's essential to schedule an annual boiler service. The professionals at 1-800 Plumber can inspect your boiler, clean its components, and identify any potential issues before they turn into more significant problems. It's like having your very own boiler guardian angel!

Check the Pressure: Keep an eye on your boiler's pressure gauge, as it's crucial to maintain the correct pressure for optimal performance. Too high or too low, and you could run into issues like leaks or inefficient heating. If you're unsure about the correct pressure for your system, give 1-800 Plumber a call, and they'll be more than happy to help.

Bleed Radiators: Air can sometimes get trapped in your radiators, causing cold spots and reduced heat output. To remedy this, simply "bleed" your radiators by opening the air valve with a radiator key or a flathead screwdriver. Once the trapped air is released, your radiators will be back in action!

Keep an Ear Out: Strange noises coming from your boiler? Don't ignore them! Unusual sounds could indicate an issue with your boiler's components or even a potential leak. If you hear anything out of the ordinary, it's time to call in the experts at 1-800 Plumber.

Inspect for Leaks: Regularly inspect your boiler and its surrounding area for any signs of leaks. If you spot any water or dampness, don't hesitate to call 1-800 Plumber. They'll swoop in like superheroes and save the day (and your boiler)!
So, there you have it! Residential boilers may be a bit more complex than you initially thought, but with a little understanding and the right maintenance, they'll continue to keep your home warm and comfortable for years to come. And remember, if you're in the Shelton, CT area and need some boiler-related assistance, 1-800 Plumber is just a phone call away. Happy heating!
Ready to
GET IT FIXED?
Contact Us Now!
Call 1-800-PLUMBER Shelton for Your Boiler
If you have a residential boiler in your home, you probably don't give it much thought. When it goes out in the winter, your boiler is all you can think about.
Now that you know how boilers work, you'll understand what kind of repairs your plumber might have to make. If you're having issues with your boiler, find a 1-800-Plumber near you.

Positive: Professionalism , Punctuality , Quality , Responsiveness , Value

Satisfied Customer
Exceptional service! I highly recommend them for your plumbing needs!

Angelica C.
Outstanding work and very professional!!!

Mando C.
Mason with 1-800-Plumber first listened to my issues and past experiences with other plumbing companies. He did a thorough diagnosis of the problem and found a solution, the correct solution which wasn't the most expensive solution. Thanks for your honesty Mason.

Carolyn P.
Swayze did a wonderful job yesterday, he answered all my questions perfectly, was very respectful and took the time to clean up his mess. I am really impressed and pleased with his work. read less

Satisfied Customer
Enes provided a very thorough and professional inspection, assessment and proposal for my sewer drain replacement.

Rany W.
Swayze did a great job and was very courteous polite, and knowledgeable .

Satisfied Customer
I would like to recognize both Taylor and Emanuel for both outstanding customer service, professionalism,and craftsmanship on a recent repair at my home.

Alan J.
I had Kyle U as my plumbing tech. He did a great job and worked really hard to get to the bottom of things (like roots). He was also polite and honest.

Linda D.
As a consumer and customer I am very happy with 1-800-Plumber Air of Pearland. I really appreciate the concern Joe and his helper showed for my issue and for the work they performed. I highly recommend 1-800-Plumber Air of Pearland

Lee No surprise
costs at the end of a job On-Time
Committed to on-time arrivals