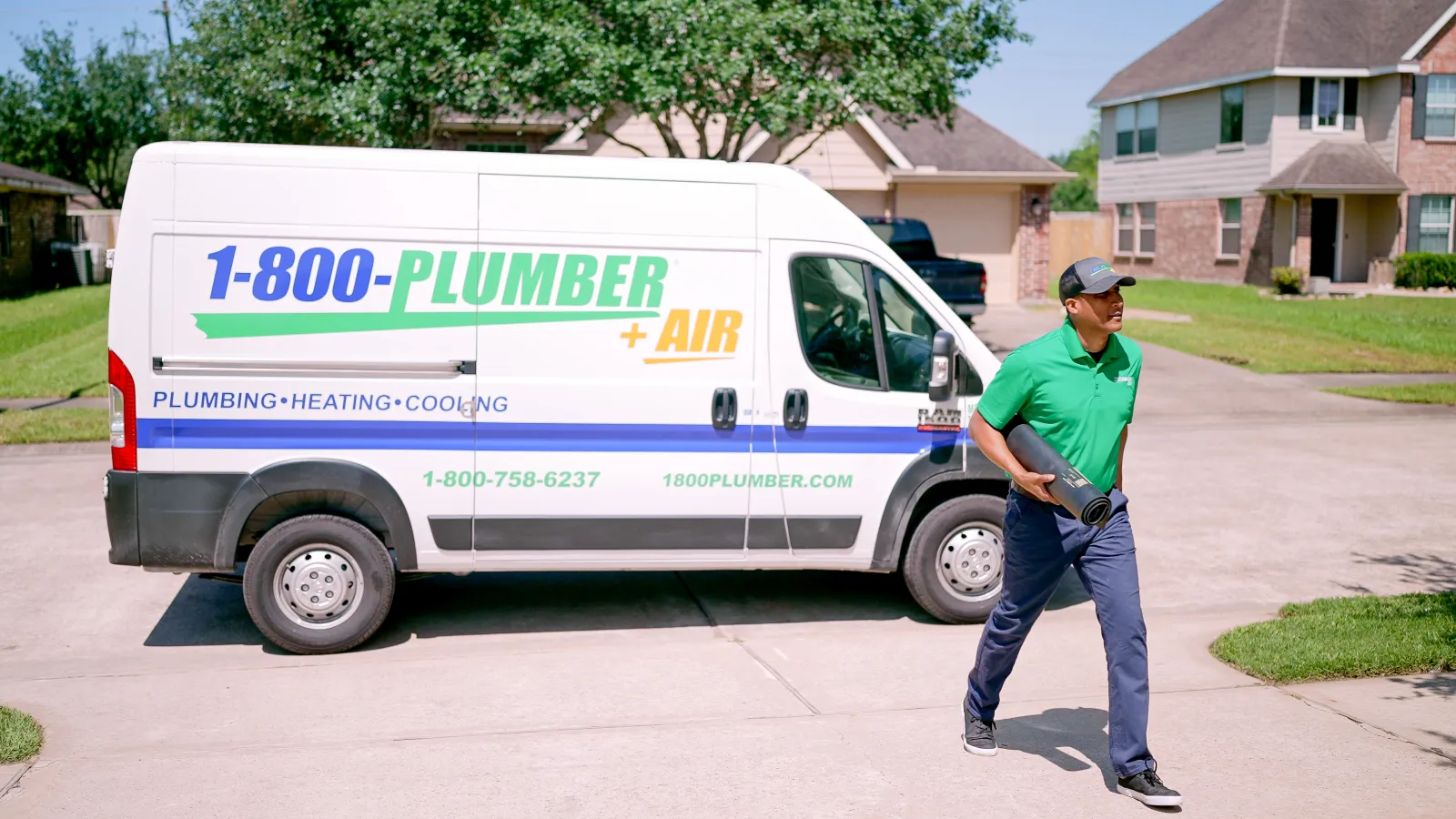 The Name You Trust for your
Central Air Conditioning
Having a
HOME EMERGENCY?
Call or Find Your Nearest Pro!
The zip code you entered is not associated with one of our locations. Please visit our Locations page to find your closest location.

The Importance of a Central Air Conditioning System
1-800-Plumber + Air of Columbia

Ready to
GET IT FIXED?
Contact Us Now!
What is a Central Air Conditioning System?

A central air conditioning system is when you have an air conditioner and a series of ducts and pipes that circulate air throughout your entire home. An outside air conditioner will work with an indoor coil to cool air that gets pushed through air vents by a fan in each room in your home. A central air conditioning system is one of the best ways to evenly and efficiently condition every part of your home.
How Does a Central Air Conditioning System Work?
To understand how a central air conditioning system works, we'll have to break it down into the individual components that make it up.
The Ductwork
For a central air conditioning system to operate, it has two sets of ducts. The hot-air or supply duct is the set of pipes that take air from where it's conditioned to various parts of your home. This system consists of an extensive main trunk line that runs from your furnace or air handler to either end of your home. There are smaller individual pipes branching off the main line to various rooms and parts of your home.
The second set of ducts is the cold-air or return air ducts. Rather than carrying air from the handler to various parts of your home, the return air duct sucks the air out of your home and carries it back to the air handler. This air is then sent through a filtering system to remove dirt and debris, cooled or heated, and sent back into your home through the supply air ducts.
The Air Conditioner
Obviously, a central air conditioning system must have an air conditioner. The air conditioner is located outside your home and is the appliance responsible for cooling air. It does this by using a refrigerant known as freon, which gets incredibly cold and cools the air that flows over the top of it.
The Evaporator Coil
While the air conditioner initiates the cooling process, the actual cooling of air happens inside your home inside the evaporator coil. The evaporator coil sits on top of or below your air handler and is connected to the air conditioner with a set of refrigeration lines. These lines facilitate the flow of freon from the air conditioner to the evaporator coils, which then chills the air that flows over it.
The Furnace or Air Handler
Once the air has been cooled by the evaporator coils on top of the furnace or air handler, a fan inside the air handler blows it through the ductwork and into your home. During the winter months, your air handler is the component responsible for heating air rather than cooling it and sending it throughout your home.
The Thermostat
Your thermostat is usually located on the main floor of your home and acts as the motherboard for your central air conditioning system. The thermostat has an internal thermometer allowing you to set the temperature you want your home to be. You can activate both heating and cooling protocols with your thermostat.
Advantages of Having a Central Air Conditioning System
Efficient Heating and Cooling
If you're on a budget, a central air conditioning system is one of the most efficient ways to condition your home. It provides both heating and cooling, so you won't have to install a second system when winter comes along. Modern furnaces, air handlers, and air conditioners, are designed more efficiently than ever.
Can Condition Your Entire Home
Because ducts are running throughout your home, a central air conditioning system won't leave a single room untouched. Standalone units such as window air conditioners and mini-splits work for individual rooms, but they struggle to condition an entire home.
While an air conditioner is cooling the air in your home, it's also removing the excess humidity. This humidity is then sent through a condensation drain line and into your plumbing system or sump pump. Lower humidity will increase the comfort of your home, but it will also prevent mold and mildew from setting in.
A central air conditioning system also has a built-in filter that cleans the air as it's circulating through your vent pipes and ducts. The return air ducts suck dirty air out of your home and send it through the filter to clean it before it's recirculated back into your home. The only other way to do this is to install air purifiers throughout your home, which is expensive and not as efficient.
Boosts the Value of Your Home .
Installing a central air conditioning system will also increase the value of your home by thousands. If you're thinking about putting your house on the market, it's one of the quickest ways to add value to it.
How Do I Get a Central Air Conditioning System?
If you think a central air conditioning system is right for you,
contact us
at 1-800-Plumber + Air of Columbia. We can install one of these fine systems in a new home,
but we can also install one in an older home that you're currently living in or remodeling. Additionally, we're more than capable of inspecting, repairing, or replacing any component on your current central air conditioning system. No matter what you need, we're here to help!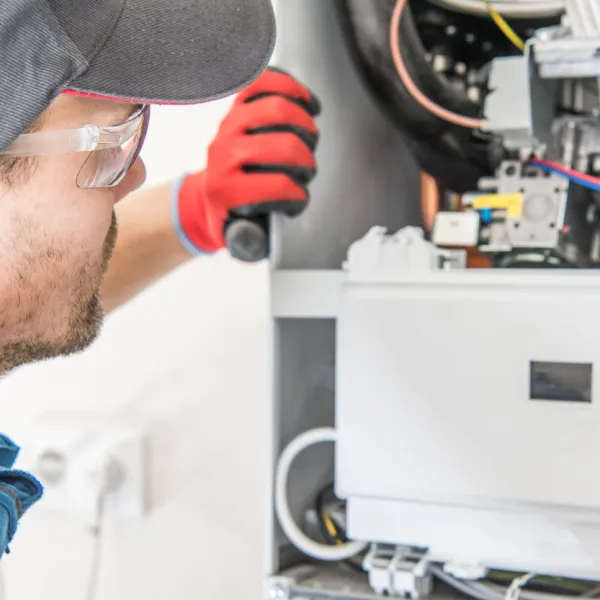 Choosing Your Central Air Conditioning System
If you don't already own a central air conditioning system or are looking to revamp your existing system entirely, these are the two things you need to focus on the most.
Efficiency
Every household appliance, whether it's your refrigerator, washing machine and dryer, or central air conditioning system, needs to be energy efficient. This allows you to enjoy lowered energy bills and enjoy home comforts in a far more environmentally sound way. Look at a central air conditioning system's SEER (seasonal energy efficiency ratio) before buying.

The higher the rating, the better. Air conditioning SEERs need to be at least 13. You should also seek out systems with ENERGY STAR seals of approval, courtesy of the Environmental Protection Agency.
Features
A top-of-the-line central air conditioning system goes further than just cooling your home. Modern systems come with features such as check lights reminding users to inspect filters, switches that automatically shut off the fan, and generally quiet operation.

A central air conditioning system will typically last for up to 20 years. If yours is approaching two decades, pay close attention to its performance. It's worth upgrading your system even if it's still mostly operating efficiently. There could be an even better system waiting for you.
Call the Central Air Conditioning Experts
Need a central air conditioning system installed, inspected, or repaired? 1-800-Plumber +Air of Columbia is here to help. We have an expert team of dedicated professionals, eager to tackle any issue you might have with your central air conditioning.

Contact us today
to set up an appointment. We're so honored to offer our services to you and other Pearland residents. Together, we can beat the heat!
Chad was a pro..... personal..... and got right to work...... he explained each step he was taking and why .... very pleased with his. service and will highly recommend

Andy M.
I would like to recognize both Taylor and Emanuel for both outstanding customer service, professionalism,and craftsmanship on a recent repair at my home.

Alan J.
He is very professional and very respectful.

Satisfied Customer
Kyle provided excelleent service as he always does. I have had some tricky plumbing problems and he has always solved the problem with efficient service and winning personality. He did a beautiful job on my pipe. He takes a lot of pride in his work .

Ruth L.
Nick did a great job and very nice and professional. Thanks

Evonne H.
Although plumbing is an extremely expensive repair, these guys always get it right and make it as painless as possible.

Satisfied Customer
"They were very professional and on time, the technician did what he was suppose to do then cleaned up and left me with instructions on how to finish installing the parts after I finish doing some tile work that needs to be done."
Andrei G.

Chad C. with 1-800-plumber really cared. He was extremely thorough and made sure the job was done correctly. Would definitely recommend him!

Kathy Y.
Tony and Carlos are awesome in what they do. They did a great job on about 20 different projects for my family and me. They did security lights patio lights front porch lights. Ran all the electrical for our new master bath remodel. Added on some new interior lights and changed out some switches. I have light where there once was darkness. Thanks guys.

Satisfied Customer No surprise
costs at the end of a job On-Time
Committed to on-time arrivals