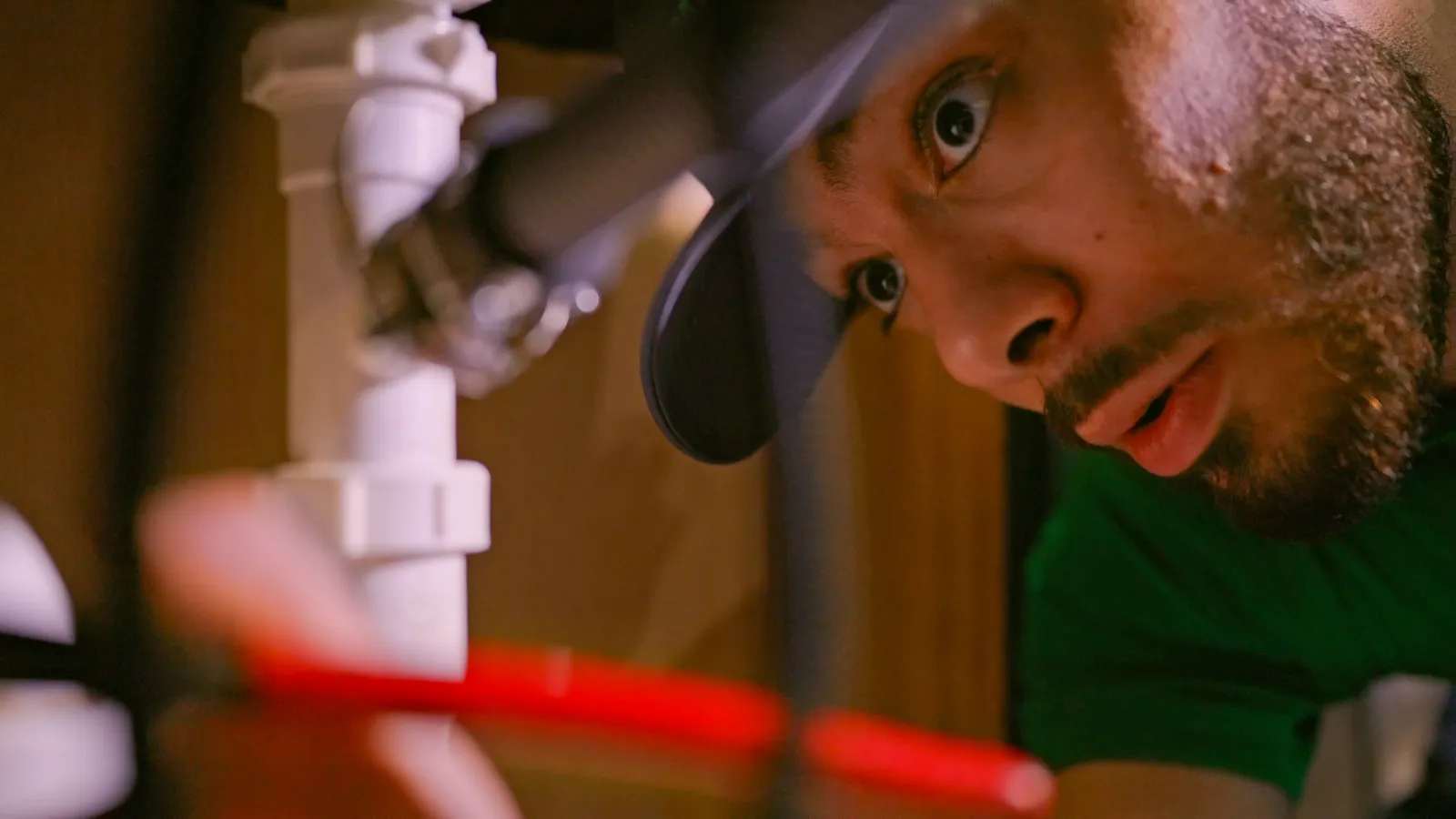 The Name You Trust for your
COMMERCIAL WATER HEATERS

Having a
HOME EMERGENCY?
Call or Find Your Nearest Pro!
The zip code you entered is not associated with one of our locations. Please visit our Locations page to find your closest location.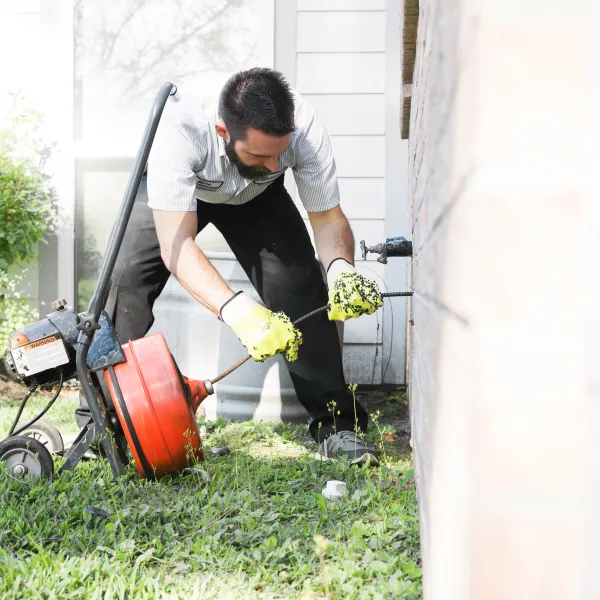 Commercial Water Heater Services
1-800-Plumber +Air of Columbia
Different Types of Commercial Hot Water Heaters
Before we can address the individual problems that hot water heaters encounter, let's look at the different types of hot water heaters. Each of them has its own advantages and disadvantages, as well as problems that commonly occur.
Tanked Water Heaters
Tanked of contained water heaters are the most common type of heaters in commercial properties. The water heater is a tall, circular tank that heats up water and stores it for release. These types of water heaters can range in size from 40 gallons to 120 gallons and are found in most older commercial properties.
Tankless Water Heaters
Rather than heating and storing water for later use, tankless water heaters have super-hot coils that flash-heat water as you're using it. Tankless water heaters are more expensive and complicated than tanked water heaters. They're also more efficient, and you never run out of hot water as long as your tankless water heater is working.
Solar Powered Water Heater
If you're looking for the latest and greatest in water heater systems, the solar-powered water heater is for you. Water is heated by solar panels on the roof of your building and flows through a series of pipes and loops to reach the water heater below. Once the water gets there, it's already heated up and gets stored in the water heater until you need it. These systems are efficient and cheap to operate, but they cost a fortune to install. However, they're ideal for businesses with a green thumb.
Common Commercial Hot Water Repairs
Now that we know the different types of water heaters let's look at different problems and which types of systems are vulnerable to them.
No Hot Water
If you have hot water turned on, but you're only feeling cold water, there's a problem with your water heater. The most likely culprit is that the water heater isn't turned on or that there's another problem. The pilot light may have gone out with gas-powered water heaters, and you need to restart it.
With electric water heaters, the most likely culprit is that the heating element has gone bad. These problems can happen with any type of water heater, and you should contact us immediately to remedy the situation.
Fluctuating Water Temperatures
If you never know what temperature your hot water is going to be when you turn on the hot side of the faucet, you likely have water heater issues. This is especially common with older tanked water heaters that cannot keep up or have problems with their heating element. It's possible that the problem can be remedied by adjusting the water heater thermostat, but not likely.
Leaks Near the Water Heater
One of the most common problems with tanked water heaters and solar-powered water heaters is leaks under the water heater. The older your water heater gets, the more wear and tear the storage tank goes through and the more likely it is to start having pinhole leaks. Leaks can result from wear and tear, or they can be the result of a faulty storage tank. Either way, you'll have to repair or replace the water heater before you have a flood on your hands.
Discolored Water
If you have rusty or brown water, there's a good chance that your water heater tank is full of sediment. Older commercial properties and those that don't have clean water often suffer this problem. Discolored water is most common with tanked water heaters, but it can also happen with tankless water heaters if the pipes themselves are compromised.
Weird Noises From the Water Heater
While a slight humming or buzzing noise is nothing to be alarmed about, your commercial water heater should never make loud noises. If they do, it's probably because mineral deposits are building up within your tanked water heater. Unless you get the problem fixed, you'll likely have a heating element or water discoloration issue next.
How to Prevent Hot Water Problems
No matter what kind of water heater you have, it's important that you maintain it properly. Maintenance and care are the best way to keep hot water problems from happening in the first place on your commercial properties. Here are a few tips and tricks to help you save your water heater.
You should have your tanked water heater inspected, drained, and flushed annually by a plumbing professional.

You should have your tankless water heater cleaned and flushed every two years.

Keep the area around your water heater clear and clean from clutter and debris.

Check your water heater each week to make sure it isn't making strange noises.

Have your commercial water heater and hot water pipes inspected each year to ensure that everything is working as it should.
Who to Call for the Best Repairs and Service
Whether you have commercial hot water repairs, service, or want an inspection of your hot water system, look no further than 1-800-Plumber + Air. We'll come to your business and check for any hot water problems and fix them before they have a chance to cause severe damage. If there's an existing hot water repair that you need to be fixed, we have the tools and experience necessary for any job.
If your water heater is beyond repair, we can even remove it and install a new one in its place. No matter what you need, we're here to help!
Ready to
GET IT FIXED?
Contact Us Now!
Nick did a great job and very nice and professional. Thanks

Evonne H.
Very professional and knowledgeable. The office staff communicated well and were helpful and courteous. We had a major plumbing job done. The cost for all they did was reasonable. The service pro tech, Emanuel Reyes did a great job! We will definitely recommend 1-800 plumber of Pearland,

Wanda N.
He is very professional and very respectful.

Satisfied Customer
Kyle provided excelleent service as he always does. I have had some tricky plumbing problems and he has always solved the problem with efficient service and winning personality. He did a beautiful job on my pipe. He takes a lot of pride in his work .

Ruth L.
Swayze did a wonderful job.

Satisfied Customer
Kyle did an excellent job. He was very thorough and explained everything from start to finish. I would strongly recommend Kyle for any plumbing you might have.

Kyle
This was my first time with 1-800-Plumber Air of Pearland. I called with a minor issue with the dishwasher drain hose and asked that a tech be dispatched on Saturday so that I could be home from work. Chad was scheduled between 8am & 10am today (Sat) and arrived just before 9am. Chad was very knowledgeable and explained to me the entire process. He also answered my many many questions about what he was doing as he was doing it. I'm a smart guy but know very little about plumbing. I felt very comfortable with Chad doing the repair. The long and the short of it, 1-800-Plumber Air of Pearland has a new longtime customer and I will request that Chad be sent if possible the next time I have a plumbing issue.

George T.
Joey and Moses came out to replace a waterline and were AWESOME!!! They answered my questions, where patient, friendly (respectful) and VERY professional! This my 2nd time using 1800 plumber and both visits were great! I look forward to continue using them! read less

Satisfied Customer
Emanuel Reyes did a very thorough job and was very courteous.

Charles M. No surprise
costs at the end of a job On-Time
Committed to on-time arrivals