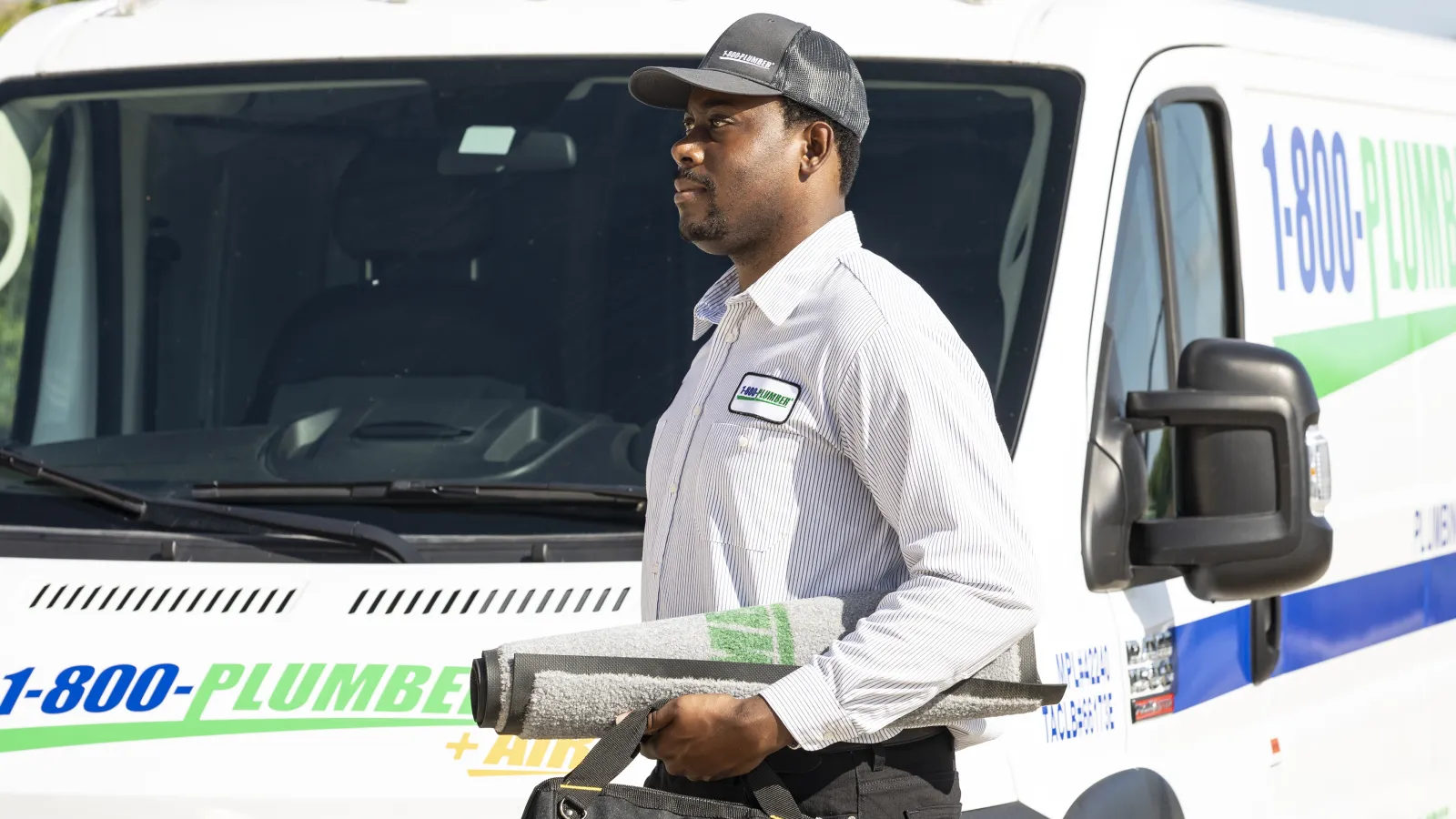 1-800-PLUMBER +AIR Columbia
Kitchen Plumbing Services
Having a
HOME EMERGENCY?
Call or Find Your Nearest Pro!
The zip code you entered is not associated with one of our locations. Please visit our Locations page to find your closest location.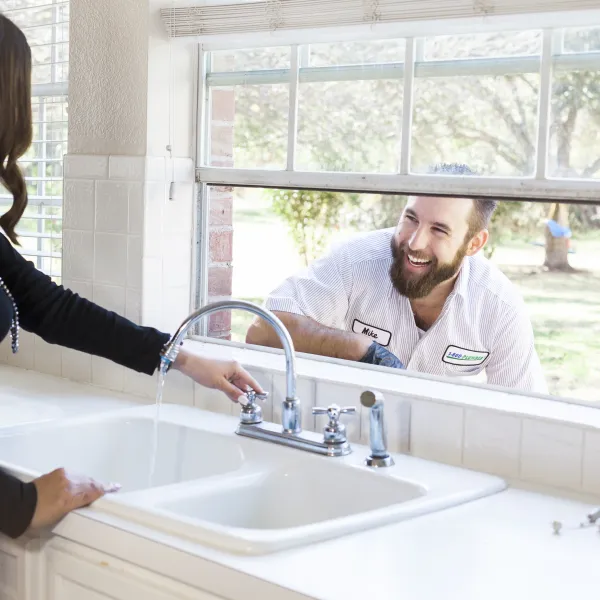 Kitchen Plumbing
1-800-Plumber +Air of Columbia
Everything in the kitchen seems to use water and requires plumbing, from sinks, dishwashers, fridges, and freezer, to gas lines to the stove if you have a gas stove, and because of that, when something goes wrong, you want it fixed, and you want it fixed fast, that is where we at 1-800-Plumber +Air of Columbia comes in, we do it all, from a complete repipe, to drain cleaning, you can rely on us to treat your home as if it were ours. In this article, we will go over some of the basics of your kitchen and what can go wrong. No need to worry though, we are here to help get your kitchen working again in no time.

Ready to
GET IT FIXED?
Contact Us Now!
Understanding the parts of your kitchen plumbing system
Your kitchen plumbing systems are composed of a number of different parts, each of which is necessary for the functionality of the system. These parts include the following:
Water Pipes
Your water pipes stretch across your whole house, from your kitchen to bathroom, and anywhere you need water, these pipes are hidden behind walls, underground, and in the ceiling. Most pipes are made out of copper, steel, and plastic. If anything goes wrong with your pipes it can be a bad day, from a burst pipe to a clogged pipe, it can interrupt your day, or worse, if you have a broken pipe it can cause flooding and cause you thousands of dollars worth of damage.
If you have a burst pipe, immediately turn off the main water valve to your house and call your local, trusted, and licensed plumber, or you can always Contact Us, all of our plumbers at 1-800-Plumber +Air of Columbia hold the proper licenses so you don't have to worry about if the job is going to be completed correctly, we fix it right the first time.
Fittings
The fittings of the plumbing system make it so the pipes and water can get to where they need to go. Fittings connect different pipes allowing the water to travel throughout your house.
These are available in a variety of styles. There are tee fittings, wye fittings, cross fittings, coupling fittings, adapter fittings, bushing fittings, union fittings, and elbow fittings (to name just a few). Each of these was created to connect the pipes at certain angles, though these may be relatively small compared to pipes and such, they play a vital role in your plumbing system, if one of these fails, they can cause water leaks throughout your house, that is one of the many reasons it is important to get regular maintenance, so a plumber can catch it before it fails, hopefully saving you from having a burst pipe.
Fixtures
Fixtures are where the water comes out. They are your sinks, tub, showers, dishwasher, refrigerators, laundry machine, and any other appliance that uses water. All of the pipes and fittings lead to a fixture.
Drains
All water that flows into your house has to go somewhere safely, that is where your drains come in. Without drains and a sewer system, there would be no place for the used water to go.
When it comes to kitchen drainage, there are several drains available. These typically include sink drains, dishwasher drains, and refrigerator drains.
Gas Pipes
When you think of plumbers, you probably only think about water, but plumbers do a lot more than just unclogging sinks or toilets, they are also the ones that service, or install gas lines.
Gas lines can include natural gas, propane, and in some cases even oil. And for gas or any of those items to be transferred from place to place, you need pipes, fittings, and a fixture such as a stove or a fireplace.
If you believe you are experiencing a gas leak, leave the area immediately and get to safety before you call emergency services or a plumber.
Kitchen plumbing repair
As with most things, normal wear and tear happens every time we use something, and your kitchen plumbing is no different. And even if it doesn't happen often when something breaks or goes wrong in the kitchen it can throw off your whole day, we at 1-800-Plumber +Air of Columbia are here to help.
From broken and burst pipes, this should be handled as quickly as possible to mitigate as much damage as possible to your house.
If you are experiencing low water pressure, this isn't something you just "have to deal with". A licensed plumber can diagnose why you have low water pressure and get your fixtures back up and running properly.
Apart from those, we can also fix or replace a jammed-up garbage disposal, repair a dripping faucet, and leaky pipes, don't hesitate to Contact Us now.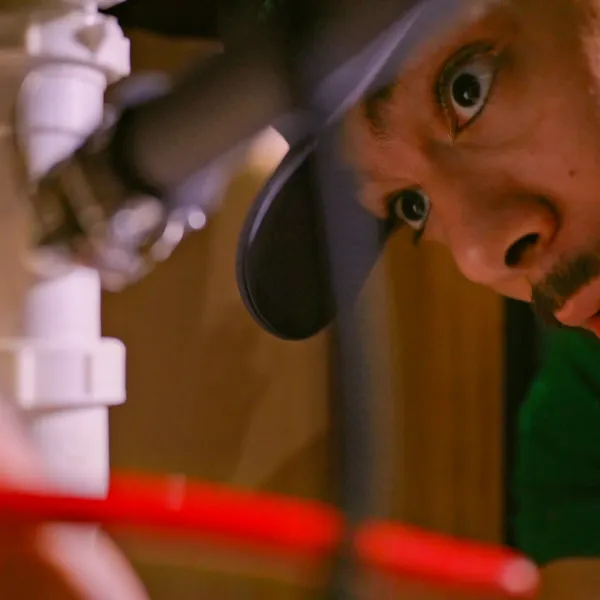 Kitchen Plumbing Service You Can Trust
Dealing with any plumbing problem can be a headache from no hot water to a clogged drain, there is no time to lose when it comes to repairing and fixing your plumbing problem. Get your kitchen back up and running fast with 1-800-Plumber +Air of Columbia, we are here to help.
If you are searching for a plumbing company you can trust, 1-800-Plumber +Air is always available. We are one of the industry leaders. No matter what the situation or the time, we can come over to help with all your kitchen plumbing needs and more! Call for immediate assistance or Contact Us for a future appointment.

Apart from the services we offer, there's a lot that makes us stand out from the rest of the pack. First, we listen! We strive to give our customers exceptional service, which includes listening to your needs. Our technicians will listen and come up with a practical and lasting solution. We encourage our clients to ask questions whenever they need clarification. We also ensure we explain our proposals thoroughly and keep you informed every step of the way. So give us a call today!

Wow wow wow, Paul was excellent. Fair price, honest, did everything he said he would do and more. Fixed a line not slopped and 2 breaks at the tap. I recommend this business any day of the week. Excellent. I will use them for all my plumbing needs. He let me use my online coupon.

Debra's Passion Boutique
Mason with 1-800-Plumber first listened to my issues and past experiences with other plumbing companies. He did a thorough diagnosis of the problem and found a solution, the correct solution which wasn't the most expensive solution. Thanks for your honesty Mason.

Carolyn P.
Positive: Professionalism , Punctuality , Quality , Responsiveness , Value

Satisfied Customer
Nick was wonderful did an outstanding job, explained all options and extremely thorough. She will call back and use us again. She was very pleased and very happy that she didnt have to clean up after him.

Satisfied Customer
Emanuel Reyes arrived on time and was extremely courteous and professional. Evaluated problem and took care of it in extremely short time and price was very fair. Will call again when necessary.

John T.
Emanuel came out to inspect why our commode was not flushing properly. After an inspection he describer the options. Since the commode was over 40 years old we picked the option to replace the commode with a new one. He Asked several questions about what we would like and the showed us two options. We picked the one that we liked and he obtained the commode from the ware house and installed it the same afternoon.. He completed the installation and did a great clean up of the area and answered answered all of our questions. I fully recommend Emanuel and 1-800-Plumber of Pearland

Steve E.
First plumber we called wanted $3500.00 to replace everything. Emanuel came out and suggested we change one part and less than $300.00 later we was up and running again. From Mark, to Taylor, and then on to Emanuel the whole experience was professional and I will be a customer for life. Hopefully not often though. Great working with you guys!.

Brian
As a consumer and customer I am very happy with 1-800-Plumber Air of Pearland. I really appreciate the concern Joe and his helper showed for my issue and for the work they performed. I highly recommend 1-800-Plumber Air of Pearland

Lee
Great service and knew exactly what to do. Kyle, was very nice! When I need a plumber, I'll call 1-800-plumber and ask for Kyle

David D.
Fine young man and as far as I am concerned he can be his permanent tech. He was very polite and he was very pleased with him and will be calling us again to work with Manolo. Manolo needs a pat on the back and he did a good job.

Satisfied Customer No surprise
costs at the end of a job On-Time
Committed to on-time arrivals