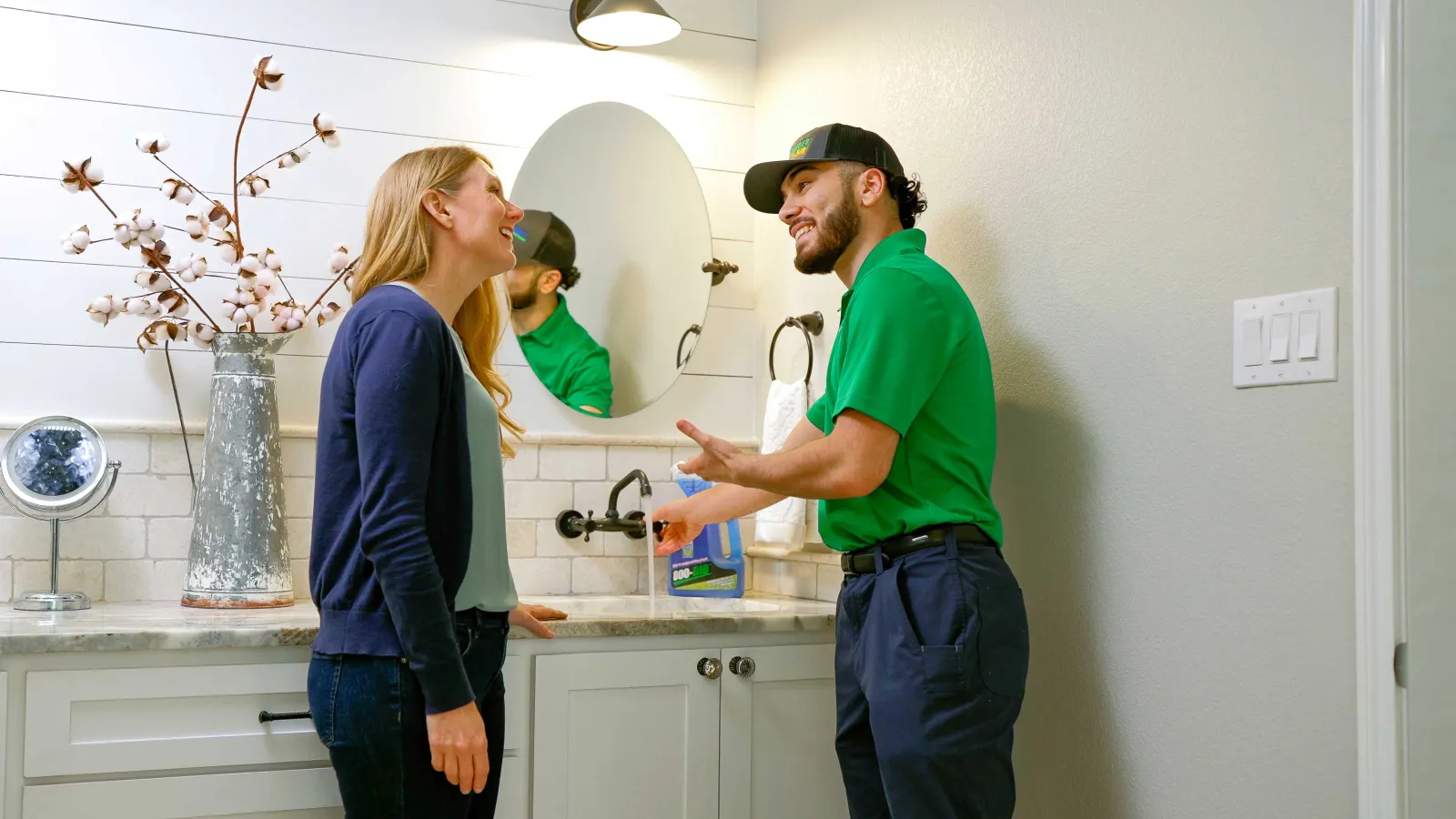 The Name You Trust for your
PLUMBING REPAIRS
Having a
HOME EMERGENCY?
Call or Find Your Nearest Pro!
The zip code you entered is not associated with one of our locations. Please visit our Locations page to find your closest location.

Your Professional
SERVICES
Our Top Emergency

Services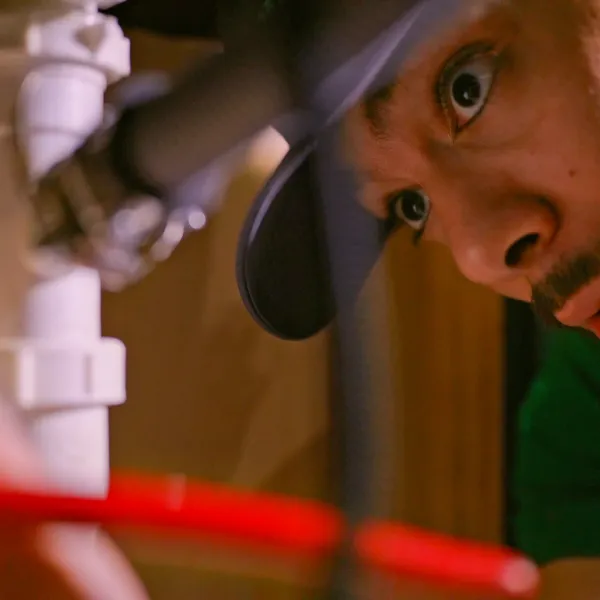 How to choose the perfect plumbing contractor for your needs in Yukon, OK?
Plumbing is one of the oldest professions in America, and Plumbers are licensed professionals who help make sure your water systems work correctly. Plumber's have to be well educated because they need to know how to read blueprints and diagrams, which show the layout of plumbing networks and where pipes can run. Plumbers must also understand basic mathematics so that they can calculate how much material is needed for a job. Plumbing problems require professional services but these days it isn't easy to find a good plumber near you - so here are some tips on what questions you should ask before picking one.
What is Plumbing and why do we need it

Plumbing is the process of installing, repairing and maintaining pipes and fixtures that carry water and waste in a building. Plumbers are licensed professionals who help make sure your water systems work correctly. Plumbers must also understand basic mathematics so that they can calculate how much material is needed for a job.
Water is an essential part of our lives, and plumbing is necessary to bring it into our homes and businesses. Plumbing also carries wastewater away from our homes and businesses. Without plumbing, our communities would be very dirty and unhealthy places to live.
The different types of Plumbers
There are two types of Plumbers - journeymen and masters. A journeyman Plumber has completed an apprenticeship and is certified to work on his or her own. A master Plumber has either years of experience or has completed a more advanced training program.
Many Plumbers start their careers as apprentices, working under the supervision of a Master Plumber. This is a good way to learn the trade and to develop the skills necessary to be a successful Plumber.
When choosing a Plumber, it is important to find one who has the proper qualifications and experience.
How to choose the perfect Plumber for your needs
When choosing a Plumber, it is important to find one who has the proper qualifications and experience. It is also important to find one you feel comfortable with.
Here are some things to consider when choosing a Plumber:
Does he or she have experience with the Plumbing problem you have? Plumbing problems are different from one Plumbing system to another, so a Plumber may have experience working on Plumbing systems that aren't similar to yours. If your Plumber has a lot of experience with Plumbing problems like yours, he or she will probably do a better job.

Does the price include parts and labor? Plumbers are hourly workers who generally charge by the hour. Plumbers usually charge by the Plumbing project, not just for their labor.
Hiring a Plumber in Yukon can feel like a daunting task, especially when you're dealing with Plumbing issues that need immediate attention. The best way to hire an experienced Plumber is to ask family and friends for Plumbing referrals.
Don't be afraid to shop around or ask Plumbers about their Plumbing rates or hourly labor costs, but don't hire a Plumber just because he or she is the cheapest. Remember that you get what you pay for - if you are not happy with the work of the Plumber, you will be wasting money.
Plumbing emergencies and what to do
Plumbing emergencies can occur at any time, and they often happen when you least expect them. When a Plumbing emergency happens, it is important to know what to do.
Some common Plumbing emergencies include:
A pipe burst

A clogged toilet

A clogged sink

A flooded basement

A leaking roof
When a Plumbing emergency occurs, it is important to take action right away. Here are some steps to take:
1. Shut off the water. The first thing you need to do when a Plumbing emergency occurs is shut off the water. This will stop the flow of water and will help prevent further damage.
2. Contact a Plumber. Plumbing emergencies can be serious, and it is important to contact a Plumber right away even if the Plumbing issue is minor. A Plumber will have the equipment necessary to fix your Plumbing emergency.
How to prevent plumbing problems from happening in the first place
One of the best ways to prevent Plumbing problems from happening is to have your Plumbing system regularly inspected and maintained. This can help identify any potential problems before they turn into emergencies.
You can also take some simple steps to help prevent Plumbing problems, including:
Not pouring grease or oil down the drain

Not putting foreign objects down the drain

Regularly flushing the drains with hot water and baking soda

Putting a screen over the drain of your sink to catch hair and other debris
By following these tips, you can help prevent many common Plumbing problems from happening. Plumbing problems can be time-consuming and costly, so taking steps to prevent Plumbing issues will not only save you money, but it will also save you time.
Common Plumbing myths busted
There are many myths about Plumbing that can lead to confusion and misinformation. Here are some of the most common Plumbing myths debunked:
Myth: If you pour boiling water down a clogged drain, it will clear the clog.
Fact: Pouring boiling water down a clogged drain will not clear the clog. In fact, it may make the situation worse by causing the clog to become harder to remove.
Myth: Plumbers are expensive and you should try to fix Plumbing problems yourself.
Fact: Plumbers are not as expensive as you may think, and trying to fix Plumbing problems yourself can often lead to more problems and even injuries. It is always best to hire a professional Plumber to fix Plumbing issues.
Myth: Plumbing problems are an emergency only when they flood your house or cause major damage.
Fact: Plumbing problems can be considered Plumbing emergencies even if the Plumbing issue is minor and does not flood your house or cause any major damage. Plumbers recommend having a Plumber inspect your Plumber system regularly to prevent Plumbing emergencies from happening.
Why You Should Call 1-800-Plumber +Air of Yukon
In this post, we've laid out some of the best ways to ensure that you hire a reputable and qualified plumbing contractor for your needs in Yukon. Plumbing is an important service to have on hand at all times because it can save homeowners from more severe problems down the line. We hope these tips will help you find the right plumber for your home or business today! Contact us to get the best service in Yukon!
Apart from the services we offer, there's a lot that makes us stand out from the rest of the pack. First, we listen! We strive to give our customers exceptional service, which includes listening to your needs. Our technicians will listen and come up with a practical and lasting solution. We encourage our clients to ask questions whenever they need clarification. We also ensure we explain our proposals thoroughly and keep you informed every step of the way. So give us a call today!
Ready to
GET IT FIXED?
Contact Us Now!
I really appreciated Manolos attitude and the way he had patience for all of my questions and never seemed like he was rushing or annoyed with me. He took the time to reexplain it to my husband when he got home. I didn't feel pressured into spending more money or like he was trying to just sell me stuff. I felt like he really took his time and that I was his priority. Thank you for having great service.

Satisfied Customer
EMANUEL REYES IS GREAT!!!!!!!!!!!!!!!!!!!!!!!!!!

Kathleen E.
I was very impressed with Nick and that he was very professional. This was the first time we had used 1-800 Plumber and it wont be the last. Nick went above and beyond. read less

Satisfied Customer
Mason with 1-800-Plumber first listened to my issues and past experiences with other plumbing companies. He did a thorough diagnosis of the problem and found a solution, the correct solution which wasn't the most expensive solution. Thanks for your honesty Mason.

Carolyn P.
"They were very professional and on time, the technician did what he was suppose to do then cleaned up and left me with instructions on how to finish installing the parts after I finish doing some tile work that needs to be done."
Andrei G.

Emanuel Reyes replaced my kitchen faucet and sink basket strainer today, 3/2/20. I appreciate the quality of his work. Emanual did a fantastic job. If I need a plumber in the future, I'll call 1-800-Plumber and ask for Emanuel Reyes.

Jean Broussard M.
Thanks for getting here so quickly and finding the issue. Also thanks for suggesting the locking caps - Hopefully this will prevent theft of the freon.

David P.
Excellent work by all, starting with the ease of making an appointment, the arrival of the service crew in a timely manner. They were on neatly dressed, very pleasant, explained everything and took the little extra steps to make the visit a success. I have used this plumber three times now and have always had exceptional service from them.

Jan C. No surprise
costs at the end of a job On-Time
Committed to on-time arrivals