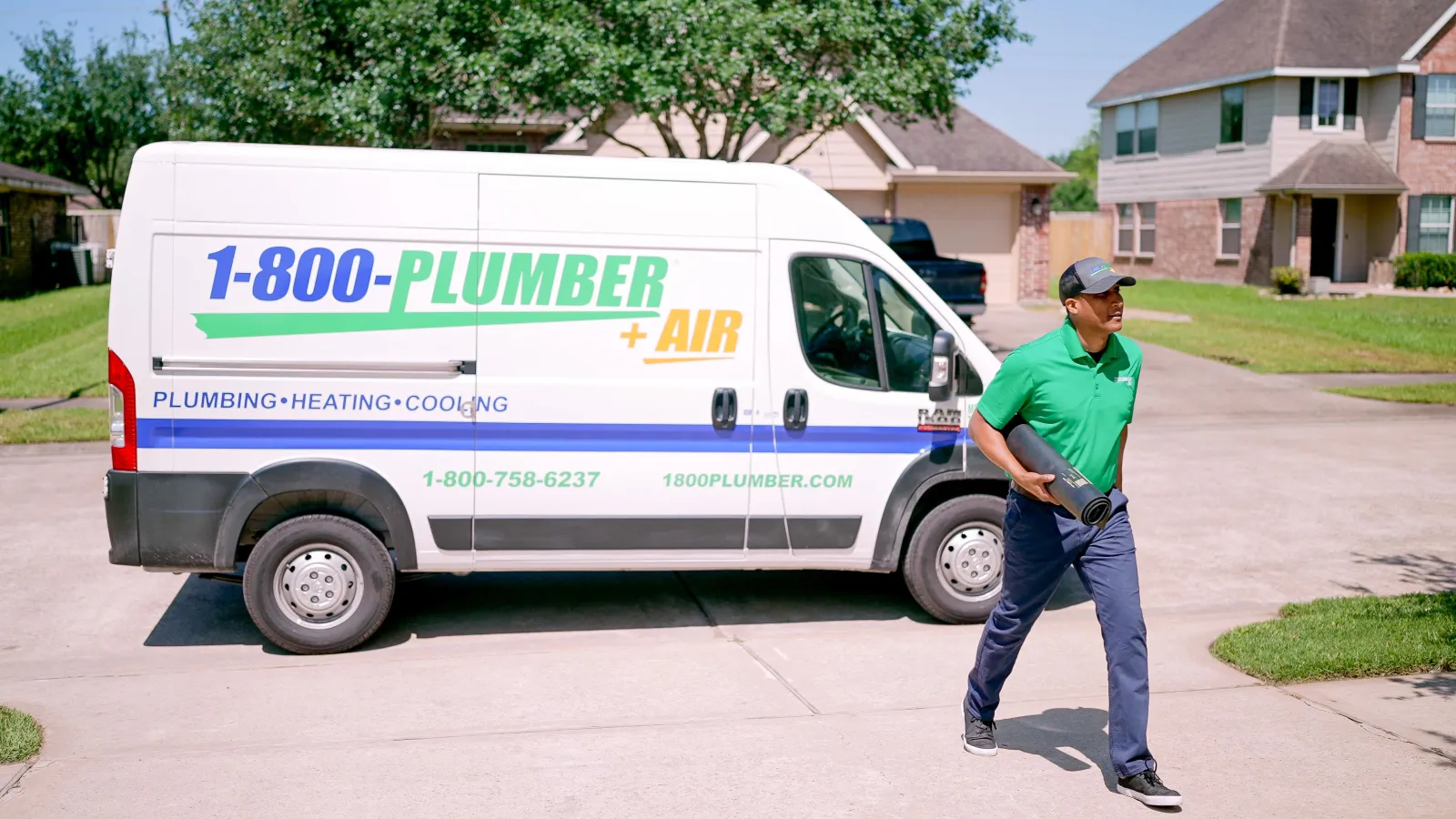 San Antonio's Air Quality Experts
Having a
HOME EMERGENCY?
Call or Find Your Nearest Pro!
The zip code you entered is not associated with one of our locations. Please visit our Locations page to find your closest location.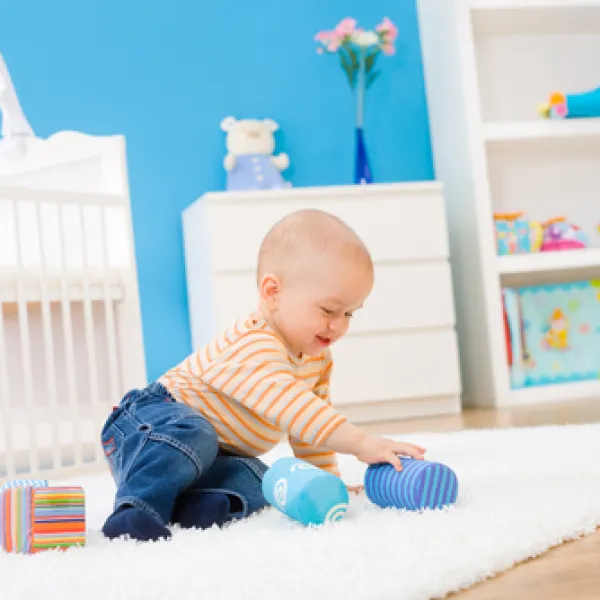 Improve Your Indoor Air Quality
1-800-Plumber +Air
Without proper purification, your home or business could soon suffer the effects of indoor air pollution -- causing health problems and discomfort. Our HVAC technicians are the home purification experts. Beginning with an inspection, we'll measure the harmful pollutants like dust and pollen in your air, then work together with you to select and install the right filtration system for your needs. We take pride in helping Salt Lake City breathe easy, and can't wait to be there for you. When you're ready to start breathing better, give us a call.
What Is Indoor Pollution?
Pollution is a problem that extends beyond factories and highways. You could stay at home for weeks and still be at risk for different ailments related to air quality. The perpetrators can include human actions, such as smoking and not cleaning frequently, as well as less immediately noticeable culprits.
Dangerous gases such as radon, carbon monoxide, and nitrogen dioxide can also settle into a home, undetected. They can emerge from common, fuel-burning household devices without proper ventilation. There could include dryers, stoves, fireplaces, and water heaters.
Health Risks of Poor Indoor Air Quality
Without good indoor quality, you and the other occupants of your home, human and non-human, are liable to develop some serious health problems, including asthma and cancer. If not addressed in time, it could even lead to death.
Milder effects of poor indoor air quality including tiredness, eye irritation, headaches, and allergies flaring up. However, these issues can cause further problems over time, and contribute to a general feeling of unwellness.
Ways You Can Improve Your Indoor Air Quality
If you have evidence of poor indoor air quality in your home, you need to remedy this situation. These are some things you can do to make your home's indoor air quality exemplary.
Install Carbon Monoxide Detectors
If you don't already have carbon monoxide detectors in your home, purchase and install them immediately. They can help improve your indoor air quality. However, more importantly, they can save your life.
Carbon monoxide is colorless and odorless. The CDC reports that at least 430 deaths from accidental carbon monoxide poisoning occur each year in the United States, and roughly 50,000 have to go to the emergency room for it. Install at least one carbon monoxide detector on every floor of your house. Test these regularly to ensure proper performance.
You can also find a strong indoor air quality monitor, like the Kaiterra Laser Egg+ Chemical. It's a great step forward when it comes to indoor air quality testing, as it keenly detects harmful chemicals that could be lurking in your home.
Change Air Filters
Regularly changing your air filters is important for maintaining great indoor air quality. These work to keep dust and other air irritants at bay. However, they can't be expected to do their job if they're past their usage, overloading your HVAC system.
Not only will a dirty air filter increase your heating and cooling bills, but it can also cause severe damage. A fire could break out if your filter is clogged badly enough. This could be ruinous for your HVAC system and your house.
Changing your air filters is an easy and relatively infrequent process. Replace them every three months and follow the instructions in your HVAC guide to guarantee you're using a properly fitting model. If you have any concerns about proper replacement protocol, contact a professional, like a member of the 1-800-Plumber-and-Air Pearland team.
Get Houseplants
Houseplants add terrific color pop to any room, but they have a purpose beyond decoration. They can be nourishing for your home's air. Plants clean the air and provide oxygen. It makes sense when you think about how refreshing it can feel to walk into a room with plants.
There are several plants you can use for air purification. You might know some of the best indoor plants for air quality, such as Boston Ferns, English Ivy, and Aloe Vera. You can also use the aloe for treating cuts and burns without poking around your medical cabinet.
Manage Humidity
When it's humid outside, it can be rather uncomfortable. However, when it's humid inside, your home and your health are under threat. Humidity in your home leads to mildew and mold, which can get to severe respiratory issues.

Your HVAC system will hopefully include dehumidifiers. If it doesn't, get enough dehumidifiers to keep the humidity levels as low as possible. Moving to a new area? Ask for info about the humidity levels and proof that any new home is either mold-free or the proper remediation efforts are scheduled.
Keep HVAC System Clean
Your HVAC system will do its part to make sure your air is kept clean. However, this can't be a one-way relationship. You also need to do your part to keep your system clean. It's particularly important during winter and summer, when the weather is at its most severe.
Along with changing your air filters regularly, you should also make sure there's nothing from outside of the unit blocking it. Get rid of dust in the vents and registers with your vacuum hose, and check the ducts for dust regularly. A professional service can give your ducts a new, fresh feeling.
Think of your HVAC as a car or another piece of impressive machinery, one that you'd hopefully want to give the royal treatment. You wouldn't let your car be covered and/or clogged debris. The same should go for your HVAC system. A few minutes of monitoring per week, with household items like vacuum cleaner hoses and dusters, can extend its lifeline so much further.
Improve Outdoor Ventilation
Take advantage of any opportunity to introduce fresh air into your home. Open your windows and doors for ideal outdoor ventilation. Install attic and window fans to bring fresh cool air in. You can also purify the air and improve outdoor ventilation by running exhaust fans in your bathrooms and kitchen.

It's not just dust particles or cigarette smoke that can pollute a home. Various household activities can affect your indoor air quality. If you're painting or cooking, or do anything else involving chemicals and/or gases, like welding, be sure you're airing out your home properly. Do these activities outside if you can.
Clean Your Carpets
Carpets and rugs are the perfect receptacles for dust and grime, especially deep pile carpets. It's impossible to completely prevent dirt from getting in them, but you can greatly improve your indoor air quality by cleaning them thoroughly and regularly.

Perform a deep clean to get rid of extended buildup, and go over your carpets and rugs with a high-effective vacuum cleaner once a week. Even if you're just getting a few loose dust bunnies and hairs, you're still doing a lot for your home.
The same principle applies to hardwood floors. Sweep or use a floor-friendly vacuum. Getting rid of scattered dust isn't the same as replacing a busted HVAC system, but it's an important way to reduce issues and keep your air as fresh as possible.
Clean All Air Filters
While it's most important to tackle your HVAC air filters, remember there are other devices around your home with filters that need to be checked. Clean out your dryer vents, along with your kitchen and vacuum vents.

Do this at least once every three months, and replace them if they're showing clear signs of age, such as your clothes still being damp after a full dryer cycle. Call for a professional service whenever possible, as they can provide the most thorough cleanings.
Replace Your HVAC System
Your HVAC system might be past its prime, unable to perform nearly as well as it used to or should. The costs to keep it running could greatly outweigh the cost of a new system. You might hold out hope for a miracle, but it's only a matter of time before you acknowledge there's no use in carrying one with your old system.

Go for a more efficient system, one which can circulate air longer while using less power. Make sure this one is properly maintained. Regular duct cleanings and servicing before the arrival of winter and summer are musts for system longevity.

A new system can be a new beginning. You can increase your home's value and your own comfort simultaneously. It's also a great long-term investment for reducing your energy bills, as energy-efficient systems can save you as much as 20 percent on your heat and
air conditioning
costs.
Ready to
GET IT FIXED?
Contact Us Now!