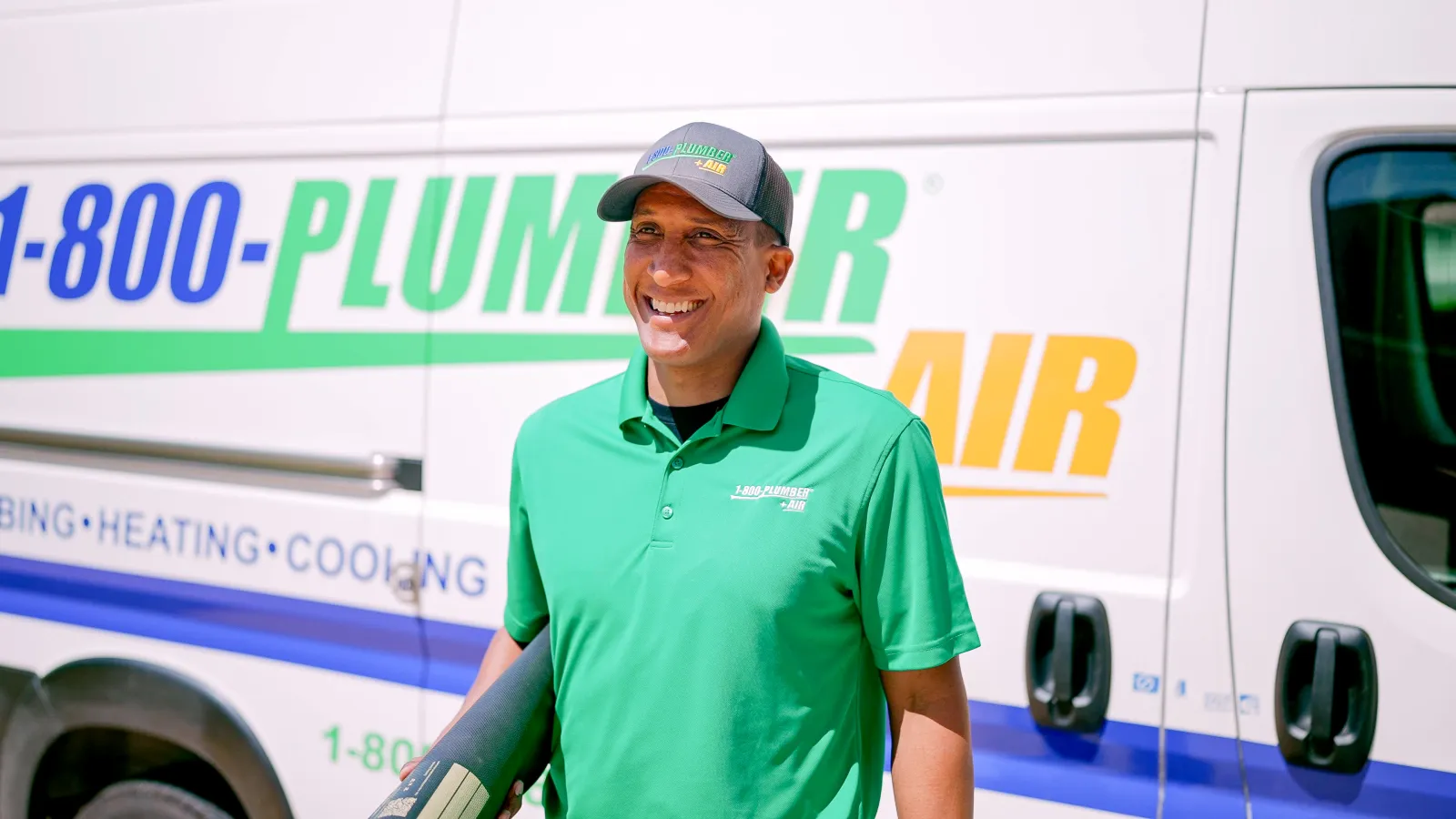 Portland's Drain Cleaning Specialists
$150 Off Drain Cleaning Special*


AVAILABLE 24/7 FOR ALL YOUR DRAIN CLEANING NEEDS
Our Drain Cleaning Services
Our premium plumbing services are available 24/7!

Unclog Drains

Clean Main Drain Line

Inspect with Camera

Hydro Jet Drains/Sewer Lines
Not sure what you need, or don't see the service you need listed here? No worries - just give us a call or fill out our contact form! We're here to help you out with all your plumbing and air needs.
Looking for drain cleaning in Portland?
Maybe your sink is draining more slowly than normal, or perhaps you have a backed-up shower drain.
Drains can get clogged at the most inconvenient times, and sometimes you need a professional plumber fast! Shower drains, sinks, toilets, sewer lines, and main lines can all get clogged. Sometimes, the consequences can be serious if the problem is not resolved quickly.
At 1-800 Plumber +Air, clogged drains are one of the most common problems that we face. We're here to provide you with affordable, reliable drain cleaning in Portland. No matter how large or small the clog is, we're here for you.
Our experienced plumbers can quickly diagnose the issue, fix clogs, or recommend repairs. We have a variety of drain-cleaning tools at our disposal, including drain snakes, water jet/hydro jet tools, cameras, and more. We even offer same-day drain cleaning appointments to get your home or business's pipes flowing again!
Same-Day Drain Cleaning in Portland
If a clogged drain is causing you problems, we can send a plumber out to your home or business within hours of your call. Most drain cleaning services can be done by the next day! Some problems are more difficult to access. Occasionally, the problem is deeper than just a clog and it may be necessary to repair or replace something. In these cases, we will provide you with a no-obligation estimate of the time frame and the price so that you can decide how to go forward.
*Offer good for up to one drain or fixture. Excludes water jetting and plumbing repair services.
Applies to services scheduled to occur in the Portland Metro area from Monday to Friday from 8AM to 3PM.
Offer ends 9/30/2022.
Please contact our office for details.
Ready to get it fixed? Contact us