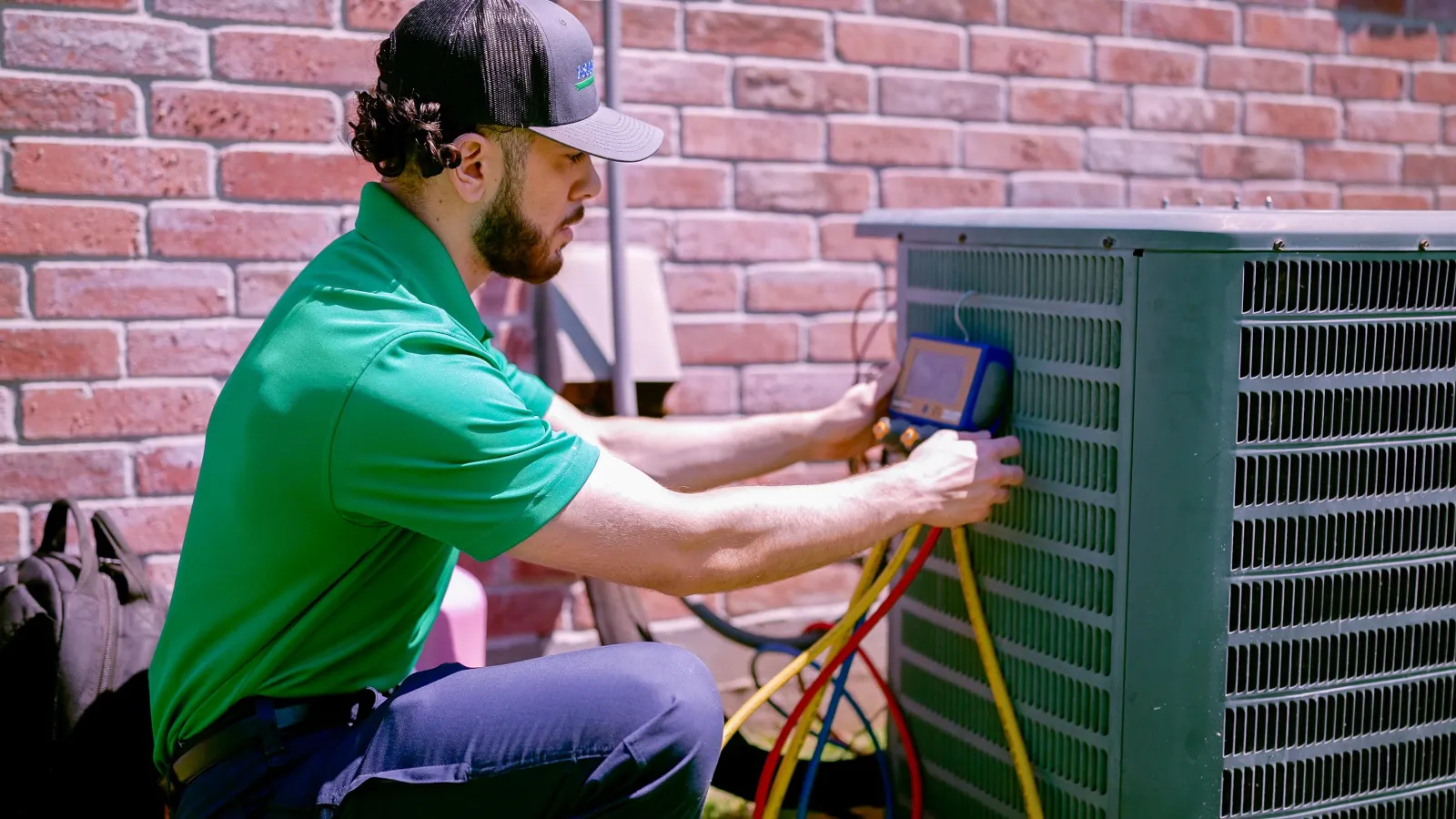 The Name Youngstown Trusts for
AC REPAIR
Having a
HOME EMERGENCY?
Call or Find Your Nearest Pro!
The zip code you entered is not associated with one of our locations. Please visit our Locations page to find your closest location.

1-800-Plumber +Air of Youngstown
Air Conditioning Installation Cost Factors
How much does it cost to get an air conditioning system installed in Youngstown? We would love to give you one set number, but it's not that straightforward. Numerous factors are at play when it comes to air conditioning installation costs. We can promise one thing, however. When you hire 1-800-Plumber +Air of Youngstown for your air conditioning installation, you'll receive incredible customer service and exceptional effort at fair prices.

In this guide, we'll tell you more about air conditioning installation cost factors and why you should work with 1-800-Plumber +Air of Youngstown.
Ready to
GET IT FIXED?
Contact Us Now!
What If I Already Have Air Conditioning?
If you have an air conditioning system and it's satisfying your needs, we're happy to hear. That being said, have you ever thought that maybe it's not delivering quite as much as it could?

There comes a certain point where "good enough" isn't good enough.
Maybe you're relying on window AC units. These are nice if you're living in an apartment building without a central air conditioning system. However, if you're a homeowner, with multiple rooms and residents to keep cool, they can really lose their luster.
It's certainly cheaper to buy a window unit than it is to install a central air conditioning system. But they can be far more expensive in the long-term if you have multiple units in different rooms.

You can end up using four or five windows to do the work of one central air conditioning system. It's a hassle and a money-suck that 1-800 Plumber +Air of Pearland can help you avoid.
These are some of the other issues with air conditioning window units:
Home Security
Installing an AC unit means opening a window and keeping it open. If you have a unit on the first floor, thieves have a much easier way into your home. Wouldn't be so better to keep your home cool without having to keep a window perpetually open?
Safety
If an AC window unit is properly installed, it should stay firmly in place. However, an inefficient and/or rushed job could cost you your air conditioning and someone's life, especially if you live in an upper-level apartment building. We don't mean to scare you. It's just an important reminder of not taking any chances with bulky items like these.

An AC unit can weigh more than 60 pounds, so there's no excuse for not having it properly secured. If you have to choose a window unit, we implore you to read the installation instructions carefully and consider seeking assistance from a friend or professional with AC window unit installation experience.
Transportation
Moving is already difficult enough. You shouldn't have to deal with the added hassle of uninstalling one AC window unit, putting it in a box, and loading it into a truck, much less multiple ones.

Lack of Aesthetic Value
We may not be interior decorators, but we do know that a bulky box sitting in an open window doesn't exactly scream "dream home." It could also ward off potential buyers if you're trying to sell your home.

Remember: owning a home is an investment, and central air conditioning installation should be part of that investment.
Air Conditioning Installation Cost Factors
In the United States, the average cost of installing a central air conditioning system is $7,000. On the higher end, that can be as much as $15,000. A more complicated job is going to be a costlier one. However, the expenses are justified when you witness the positive effects of central air conditioning installation.

These are some of the main air conditioning installation cost factors:
Home Size
A central air conditioning system could work great for cooling a smaller, bungalow-style home. However, if you're living in a larger residence, you're going to need a larger system. These will also be more expensive overall, as more energy is going to be expended for them to cool your home.
Region
Since you live in Pearland, you know how much of a necessity central air conditioning is, especially during scorching summers. To withstand those sticky, 90-degree-plus days, you need a system that's particularly powerful.
Existing Ductwork
A major component of air conditioning installation cost is putting in ductwork. However, your home might already have ductwork and central air conditioning in place. You might need to install a new central air conditioning system, but it's possible to do this without having to completely take out your current ductwork. You should still be prepared to pay for new ductwork installation.
Energy Efficiency
A central air conditioning system's Seasonal Energy Efficiency Ratio (SEER) is its output over its energy consumed. The greater the SEER, the great its energy efficiency is. The highest possible SEER is 21, but anything rated 13 or above is desirable. Higher SEERs can also mean a more expensive central air conditioning installation.
Calculating Cost
Although there's no surefire way to calculate an overall air conditioning installation cost, we do have a tool that can help. This cost calculator, designed by HomeAdvisor, is incredibly helpful at giving you a general idea of how installation will cost.

If you want to know more about our rates, please give us a call at your earliest possible convenience.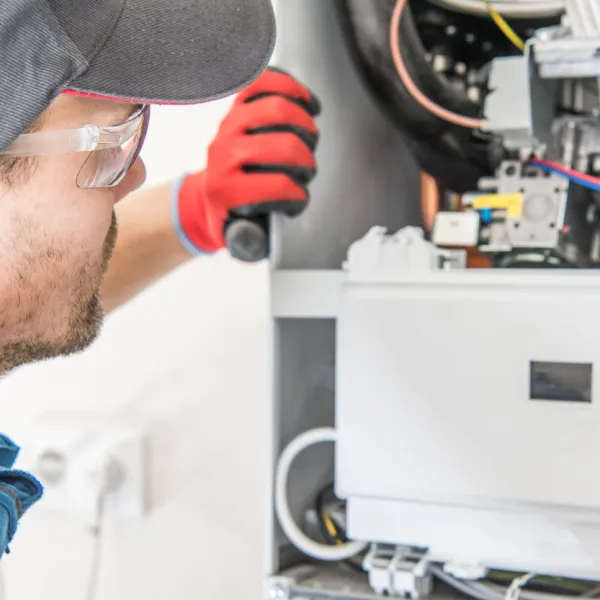 Why You Should Upgrade Your Youngstown Central Air Conditioning System
Having a central air conditioning system is better than relying on window units. However, not all central air conditioning is made alike. As with any home appliance, you need to make sure yours is the best you can get.

These are some reasons why you should budget for a new Pearland central air conditioning system.
Age
Central air conditioning isn't like wine. If yours is older than 20 years, its better days are behind it. Older systems can become less effective at cooling homes and wear-and-tear from regular vibrations could lead to health and safety risks such as refrigerant leaks.
Performance
The most energy-efficient central air conditioning models are going to be newer ones. A new system can do a better job of cooling your home than your old one at a significantly reduced rate, long-term. Plus, your carbon footprint can shrink, aiding the planet in the process.

You might wonder if you should shut off your central air conditioning system if your home is going to unoccupied for long periods of time, such as when you're at work or when you're on vacation.

At first, it can seem like an obvious solution. Experts recommend unplugging electronics like televisions and microwaves when they're not in use. Shouldn't the same go for central air conditioning?
However, despite your good intentions, turning your central air conditioning system off for extended periods can cause it to consume far more energy than it would if you just kept it constantly running.
The reason is that, with your system off, your home is going to get warmer. To make up for lost time, your central air conditioning is going to have to work even harder to cool your home. This means it could burn out at a premature rate.

It's fine to turn off your central air condition system for the winter or other times when temperatures have tapered off considerably. However, if it's hot outside, you should make sure it's cool inside.
Better Features
A good way to remember that we're living in the future is by looking at the amazing features that come with new central air conditioning systems. These are some of the things you have to look forward to with an upgraded model:
Automatic Thermostats
Your cooling needs at noon are different from your cooling needs at 7 p.m. Thanks to modern central air conditioning thermostats, temperature control can be programmed so that your home is exactly as cool as it needs to be at any given time.
Thermal Expansion Valves
Refrigerant is the lifeforce of your central air conditioning system. Thermal expansion valves help to ensure the proper amount of refrigerant can safely make its way through your central air conditioning system's evaporator.
Filter Change Alerts
You should change your air filters at least once every two months. If you worry you'll forget to do this, newer central air conditioning systems come with lights that tell you when to switch yours out.

Don't put off changing your filters. Waiting too long can cause your system to wear down and also cause health problems, such as respiratory infections, headaches, and potentially cancer.
Know Who To Call For Youngstown Air Conditioning Installation
Air conditioning installation cost is based on many factors. You should make sure you hire a team that charges fair rates and which offers exceptional installation. 1-800-Plumber +Air of Youngstown doesn't just meet those expectations; we exceed them.
It doesn't stop with installation, either. We're there for you with any maintenance or system upgrades you might need. We'll show you the best ways to take care of your system and answer any questions you might have.
Thank you so much for taking the time to learn about us and our services. Please contact us today for any additional questions or to schedule a visit to your home or business.

I was greeted by Manolo Baez, introduced himself, polite, very clean, Manolo checked things out, I needed a new filter, explained the importance of good filters and how they work, I was very satisfied with his explanation. Manolo is knowledgeable and very professional, made me smile read less

Satisfied Customer
Although plumbing is an extremely expensive repair, these guys always get it right and make it as painless as possible.

Satisfied Customer
Wow wow wow, Paul was excellent. Fair price, honest, did everything he said he would do and more. Fixed a line not slopped and 2 breaks at the tap. I recommend this business any day of the week. Excellent. I will use them for all my plumbing needs. He let me use my online coupon.

Debra's Passion Boutique
Had a problem with my drain. Representative came out and knew exactly what was wrong. They fixed it the problem fast and customer service was great! Will definitely use them again!

Adrian B.
First plumber we called wanted $3500.00 to replace everything. Emanuel came out and suggested we change one part and less than $300.00 later we was up and running again. From Mark, to Taylor, and then on to Emanuel the whole experience was professional and I will be a customer for life. Hopefully not often though. Great working with you guys!.

Brian
friendly, knowledgeable, helpful and courteous

Satisfied Customer
Emanuel Reyes did a very thorough job and was very courteous.

Charles M.
Kyle provided excelleent service as he always does. I have had some tricky plumbing problems and he has always solved the problem with efficient service and winning personality. He did a beautiful job on my pipe. He takes a lot of pride in his work .

Ruth L.
Joey was fantastic. Really great service!

Kathy C. No surprise
costs at the end of a job On-Time
Committed to on-time arrivals