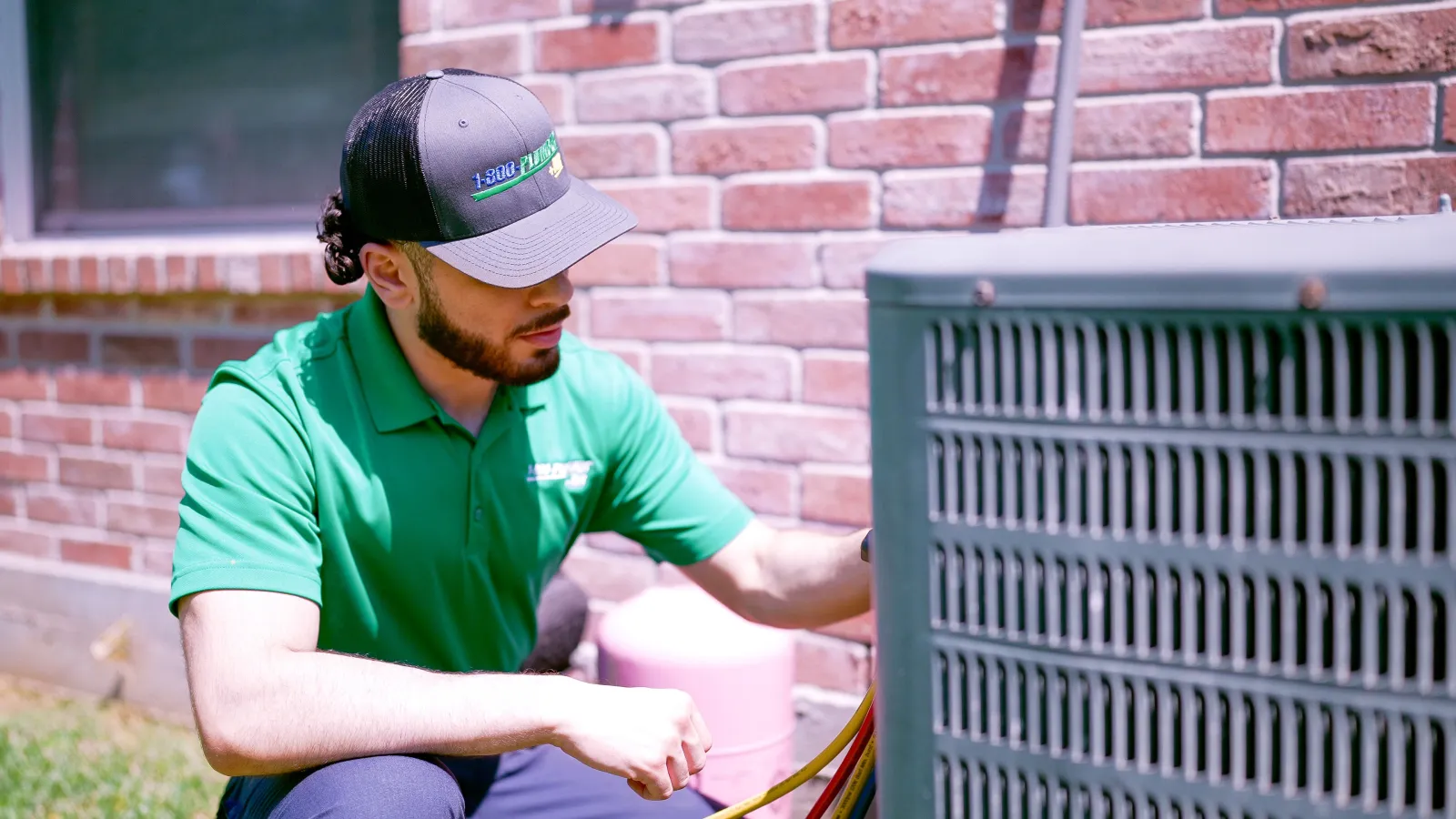 The Name You Trust for your
AC INSTALLATION & REPLACEMENT
Having a
HOME EMERGENCY?
Call or Find Your Nearest Pro!
The zip code you entered is not associated with one of our locations. Please visit our Locations page to find your closest location.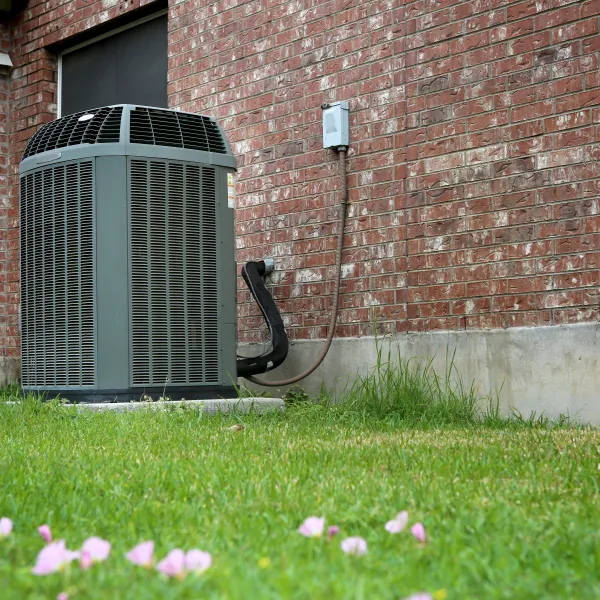 AC Repair, Installation, and Replacement
1-800-Plumber +Air of Youngstown
Anyone who has lived through a Ohio summer knows one of the things you don't want to live without is air conditioning. If you are facing a problem with air conditioning, you do not want to waste time trying to find an AC repair company by checking every customer review they have ever received. You need action and you need it now.

That's why it's good to know a great A/C company, especially when your air conditioner starts giving you a lot of problems. You also want them to be reasonable in price and get the job done as soon as possible. Please read on to find out how 1-800 Plumber +Air of Youngstown provides quality HVAC repair and replacement.
Learn more:
Ready to
GET IT FIXED?
Contact Us Now!
Northwest Houston AC Repair
There is plenty of information available on the steps you can take when you think you may need your AC repaired, installation or even replacement. If you're located in Northwest Houston, this information is readily available for you to consider within this article.
Let's start with the basics and knowing when it may be time for you to take action on your HVAC unit.
Your AC is working but not cooling

The air conditioner isn't turning on at all

The outside air conditioner is operating, but inside is not coming on

The air conditioning is not blowing air
Each of these problems can lead to a situation that leads to an unexpected air conditioning problem. These may seem like major issues, but these are issues that can be mitigated with proper preventive maintenance. That's when knowing the answers and action steps to these air conditioning issues can be beneficial. What's more, there are details and specific steps you can take to find a reputable HVAC company.
AC is Running BUT…. Your House is Still Hot
The following AC problems are fairly common and are by far the most common questions that are asked by our customers. Let's start with the first one. If your air conditioning appears to be cycling on, but your home never cools off, it can be the sign of a small issue that may become large. The first issue is that maybe you may have an incorrectly sized unit; it is vital to ensure your A/C unit is sized your house. If it is too small, it will not function for the entire space. If it is too large, it will overwork which will result in frozen coils.
Another issue is that your air conditioner may be aging, and therefore it may be time to get yourself a new AC unit vs. repairing one that may have. This will save you money on parts, time, and labor. The AC that can't cool down your home may have;
Some clogged filters

A thermostat that doesn't work correctly

Damaged motor

Cracked Ducts

Low levels of freon
Great preventive maintenance can prevent you from constantly replacing your unit. 1-800-Plumber +Air of Northwest Houston can assist in ensuring your unit is working properly.
HVAC Unit is not Turning On
If your AC isn't coming on at all, the problems can range from a circuit breaker to a blown fuse. Every once in a while, there's a clogged air filter that many people don't know needs to be cleaned regularly. This can cause problems if you wait too long between cleanings. At times, dirty evaporator coils can be the main reason in which your unit will not cycle on.
Everyday life brings about much more air debris than we expect and most of it can find its way into your condenser or filter that lives within your air conditioner. When the components have a build-up of debris it will eventually result in a broken AC unit. Dirty condenser lines can mold with algae over a period of time. Using a wet/dry vacuum will help clean out the debris inside of your condenser unit.
You may have a refrigerant leak; before you go out and try to replace it, make sure you contact a technician. Our service team at 1-800-Plumber +Air of Pearland can assist you in adding additional fluid if necessary. If your AC motor stops working or is producing odd noises, you may need to have a capacitor tested to ensure it is properly working.
Your outside unit works but…. The inside does not
When you're outside, the air conditioner is performing well without a problem, but you notice that air is not blowing through your vents. This is typically one of easier AC issues to diagnose because it usually means the fan may have blown or burnt out and will require a service technician to fix it. This is why it is extremely important to ensure the filters within your house are regularly changed.
The reality is that you will have A/C issues! Unfortunately! However, when you do have issues, it is extremely important to have a reliable A/C company to assist you. There are many AC issues that can occur but if you catch them in time it will help prevent serious damage. When you're able to solve AC issues on the front end, sometimes you don't have to have such expensive bills on the back end by having to get your whole AC unit replaced.
The Air Conditioner Is Not Blowing Air
If your air conditioner isn't blowing cool air, it may be time to check your thermostat. A simple thermostat replacement sometimes fixes the AC issue that you think will cost you significant money. A simple replacement of a thermostat may result in your air conditioner fixing itself. Contact our team if you need assistance replacing, installation, or repairing your existing thermostat.
Before jumping on YouTube and attempting to DIY the maintenance on your HVAC unit, contact our team at 1-800-Plumber +Air of Northwest Houston. We are licensed and trained to come out, identify the issue, provide you with a fair and reasonable quote, and a timeline to when service will be rendered.
Which HVAC Unit is best?
Youngstown is known for its beauty, family-friendly communities, its excellent school system. However, it experiences soaring temperatures in the summer. You need to make sure you have the best HVAC unit to cool your house without negatively impacting your electricity bill. Every air conditioner expends energy and the insulation factor impacts every energy bill in your house. An air conditioner that has an excellent SEER rating will also save you energy, which in turn saves you money on your energy bill.
The more energy-efficient your air conditioner the better the SEER rating. That means at the end of each month you can save on your energy bill while having one of the coolest summers you've ever had the pleasure of going through.
What's Your Next Step?
Reaching out to 1-800-Plumber +Air of Pearland, Texas can bring you comfort and ease your concerns knowing that you have a reputable HVAC and plumbing company. Chances are if you're living in or around Pearland, Texas and you're in Spring, Summer, or Fall you need your air conditioner working 24/7.
It is best to prepare for the disaster versus reacting to the disaster. What does this mean? Reach out to our team for an audit of your unit. You will want to know all the issues that you may face in the future and prepare your unit from expensive break downs. Our team will come out and provide you with a great assessment of your unit and steps to ensure it stays up and running.
"Great service ,plumber was very good and did a great job .very happy"
Joseph G.

Although plumbing is an extremely expensive repair, these guys always get it right and make it as painless as possible.

Satisfied Customer
"Had them install 3 faucets. Tech (Dustin) was on time and professional Nice job, clean and neat. Had tiny problem, called and he was here right away. Great and will use them again"
Wilbert H.

This is a very professional and helpful team! Would definitely recommend to all my friends and family in the Houston area!

Tyler S.
Justin and Richard did a great job.

Satisfied Customer
friendly, knowledgeable, helpful and courteous

Satisfied Customer
I would like to recognize both Taylor and Emanuel for both outstanding customer service, professionalism,and craftsmanship on a recent repair at my home.

Alan J.
He was everything you want in a employee!!! He was professional, kind, informative, patient, and very clean.

Ann B.
Fine young man and as far as I am concerned he can be his permanent tech. He was very polite and he was very pleased with him and will be calling us again to work with Manolo. Manolo needs a pat on the back and he did a good job.

Satisfied Customer
This was my first time with 1-800-Plumber Air of Pearland. I called with a minor issue with the dishwasher drain hose and asked that a tech be dispatched on Saturday so that I could be home from work. Chad was scheduled between 8am & 10am today (Sat) and arrived just before 9am. Chad was very knowledgeable and explained to me the entire process. He also answered my many many questions about what he was doing as he was doing it. I'm a smart guy but know very little about plumbing. I felt very comfortable with Chad doing the repair. The long and the short of it, 1-800-Plumber Air of Pearland has a new longtime customer and I will request that Chad be sent if possible the next time I have a plumbing issue.

George T. No surprise
costs at the end of a job On-Time
Committed to on-time arrivals