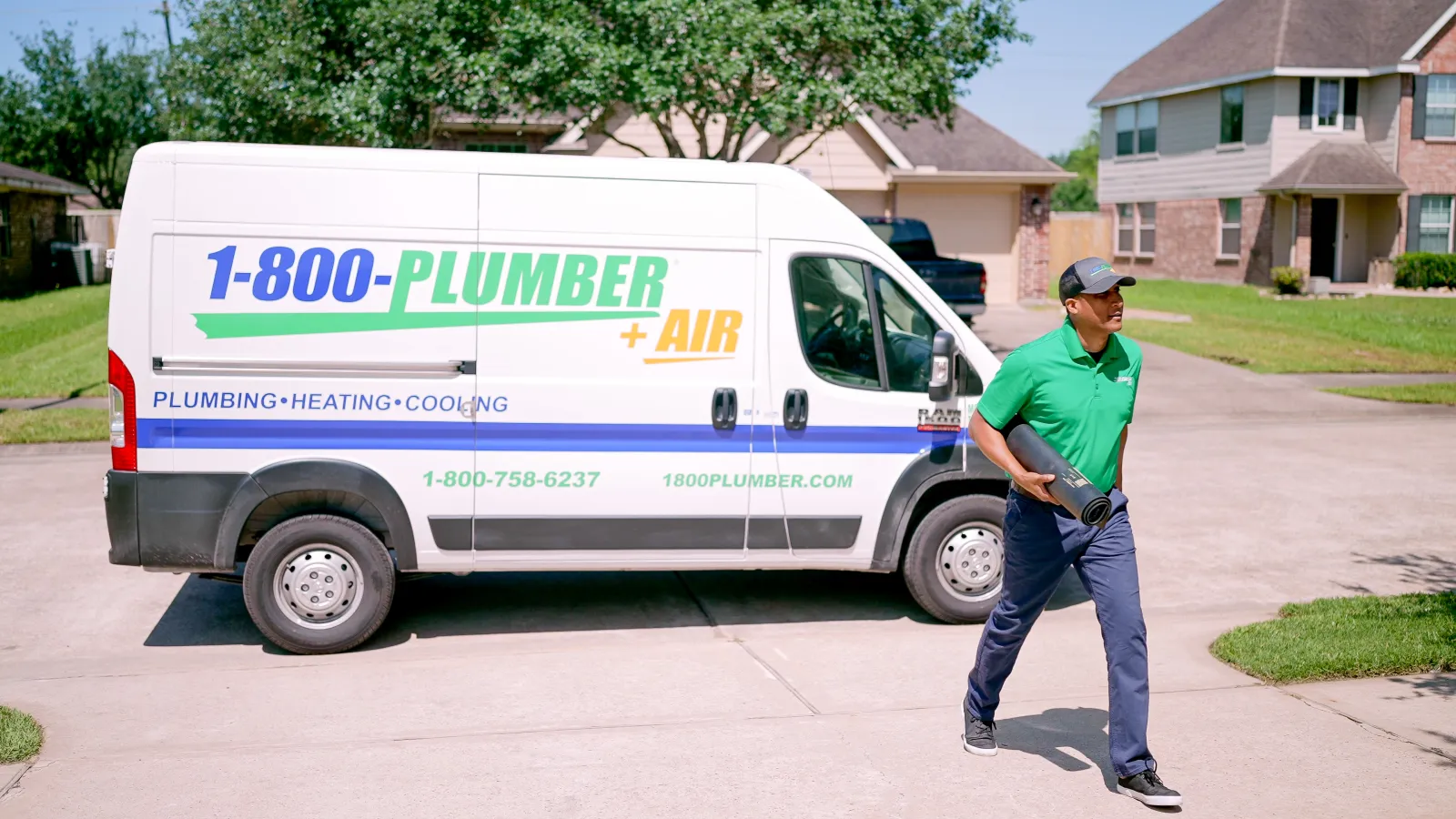 The Name You Trust for your
WATER LEAK SERVICES
Having a
HOME EMERGENCY?
Call or Find Your Nearest Pro!
The zip code you entered is not associated with one of our locations. Please visit our Locations page to find your closest location.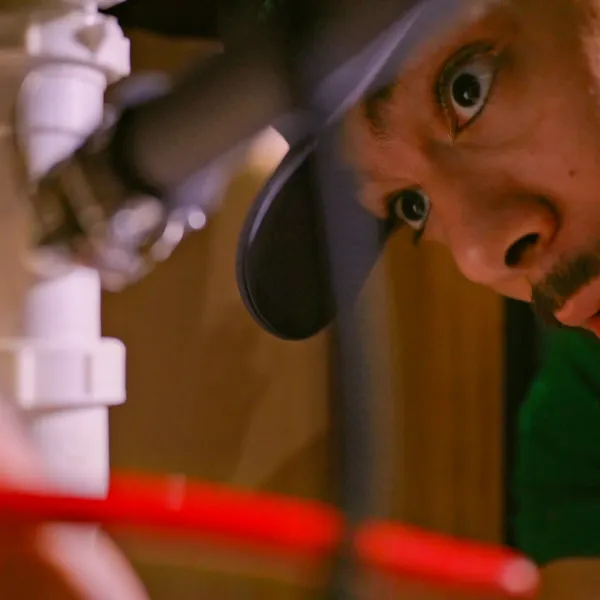 Frozen Pipes
1-800-Plumber +Air of Salt Lake City
Winter can be a difficult time for homes and businesses, especially when it comes to plumbing. Frozen pipes are a common problem during the cold months, and they can cause extensive damage if not addressed quickly. Pipes that freeze can burst, leading to flooding and potential water damage, as well as higher water bills and costly repairs. The best way to prevent frozen pipes is to take preventive measures. Our expert technicians are availably any time to repair a burst pipe or winterize your plumbing system for the future.


What to do if you have a Frozen Pipe
Frozen pipes can pose a serious danger to you and your family. If you suspect that pipes have been frozen, there are some steps you can take while waiting for 1-800-Plumber +Air of Salt Lake City to help you deal with the situation.

Determine Where Frozen Pipes Are Located
The first step to resolving the problem is to locate which pipes are frozen. If you turned on your faucets and no water came out, the pipes might be causing the problem. Frozen pipes have a rippling effect so you need to resolve the issue immediately before the problem gets worse.

If you have exposed pipes, it will be easier for you to spot the frozen portion of the pipes. One obvious sign of a frozen pipe is when it has a slight bulge. Thawing the pipe might be easy if it is located under the sink or the basement, but doing the steps yourself isn't recommended. Contact us to prevent a burst pipe and get the water flowing.

Open Your Faucet
When you thaw a frozen pipe, it is important that you keep the faucet open. You should open both hot and cold handles to relieve system pressure. This technique allows water to escape once you start to thaw the pipe, but this step is only a temporary solution. As much as possible, you should call a licensed plumber right away to easily identify the problem.
Hair dryer Doesn't Always Work
In most cases, using a hairdryer to thaw frozen pipes does the trick, but it isn't always effective. The root cause of the problem might be more serious than you realize. Don't use a hairdryer to prevent pipes from bursting. Calling a professional to fix the problem is the best way to go.

Clean Up Water

Once you discover that one of your pipes is frozen, consider removing water right away to prevent mold and mildew buildup. For this process, you'll need buckets, towels, vacuum, and mops. Do this while waiting for a plumber to address the problem. This step prevents severe water damage, so do it as soon as you can.
Avoid Boiling Water

Frozen pipes can burst when left unrepaired. If you were unable to locate the frozen pipe in the exterior of your house, call 1-800-Plumber +Air of Pearland to handle it. Avoid pouring boiling water into the pipes because if the ice thaws too quickly, the pipes will burst due to the sudden change between cold and hot water.
Burst Pipe Causes
Pipes burst more often than you know. It is one of the common plumbing problems that homeowners are facing. It's not only during winter that you should worry about burst pipes because it can happen anytime. Water supply pipes are designed to handle a considerable amount of pressure. Burst pipes shouldn't be ignored because they can cause significant structural damage. These are the common causes of burst pipes.
Incorrect Pipe Installation
Pipes are vulnerable and should be properly connected and installed. If your pipes are not properly connected, you can expose them to extreme pressure. Even a slight pressure buildup can cause them to burst. That's why if you want to make sure that the entire pipework and connections are professionally reinforced, calling 1-800-Plumber +Air of Salt Lake City is the best option to consider.

Pipe Layering
Only a qualified plumber can correctly install your pipes because they have the technical knowledge and skills to perform the job. While a cheaper option, DIY installation, however, might cause your pipes to be incorrectly aligned. If you use smaller pipes, too much pressure can make pipes structurally weak and more prone to bursting. You will still need to redo the job and fork out thousands of dollars to ensure proper installation.
Clogs
Pipe blockage due to mineral buildup can damage the inner surfaces of your pipes. Clogs may also occur in areas where the water contains solid material. Massive clogs when ignored, can deter proper water flow. When there's incredible pressure upstream, clogged pipes will lead to leakages.

Old Pipework
All things have limitations. Even pipes that have been properly installed can still burst because it's only meant to last for 20 years. Its lifespan will depend on several factors such as the materials used and the elements they are exposed to. If you have metallic pipes, they can become brittle over time due to corrosion. This type of pipe can break even at the slightest pressure.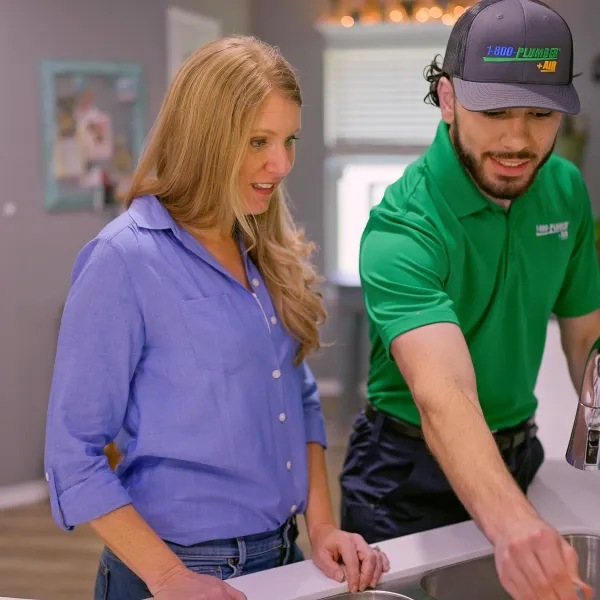 Signs of a Frozen or Burst Pipe
Odd Smell



A potential sign that you have a frozen pipe is when there is a strange smell coming from the drain or faucet. A pipe that is partially or completely clogged will produce an odor, making your faucet its escape route.

Accumulated Frost
While frost accumulating on accessible or visible pipes can be prevented, there is still a cause for alarm for hidden pipes because you will never know whether or not they are frozen.

Lack of Running Water
A problem with frozen pipes is on your hands if there's no water coming out of your faucet. Your bathroom or kitchen faucet might not be functioning well when there's only a slight trickle or no water flow at all. The pipe leading to these faucets might be frozen.
Emanuel Reyes arrived on time and was extremely courteous and professional. Evaluated problem and took care of it in extremely short time and price was very fair. Will call again when necessary.

John T.
Wow wow wow, Paul was excellent. Fair price, honest, did everything he said he would do and more. Fixed a line not slopped and 2 breaks at the tap. I recommend this business any day of the week. Excellent. I will use them for all my plumbing needs. He let me use my online coupon.

Debra's Passion Boutique
Chad was a pro..... personal..... and got right to work...... he explained each step he was taking and why .... very pleased with his. service and will highly recommend

Andy M.
Nick did a great job and very nice and professional. Thanks

Evonne H.
I would like to recognize both Taylor and Emanuel for both outstanding customer service, professionalism,and craftsmanship on a recent repair at my home.

Alan J.
On time, fast working, and did a great job

Michael R.
Very nice and knowledgeable people from office staff to the plumbers. Would definitely recommend using this plumbing company.
Linda G.
Although plumbing is an extremely expensive repair, these guys always get it right and make it as painless as possible.

Satisfied Customer
Mark was great! He took the time to not only give a price, but explain everything a new system could do and how it would benefit them not just in heating and cooling, but dust reduction, utility bills, etc. Very Very pleased. read less

Satisfied Customer No surprise
costs at the end of a job On-Time
Committed to on-time arrivals