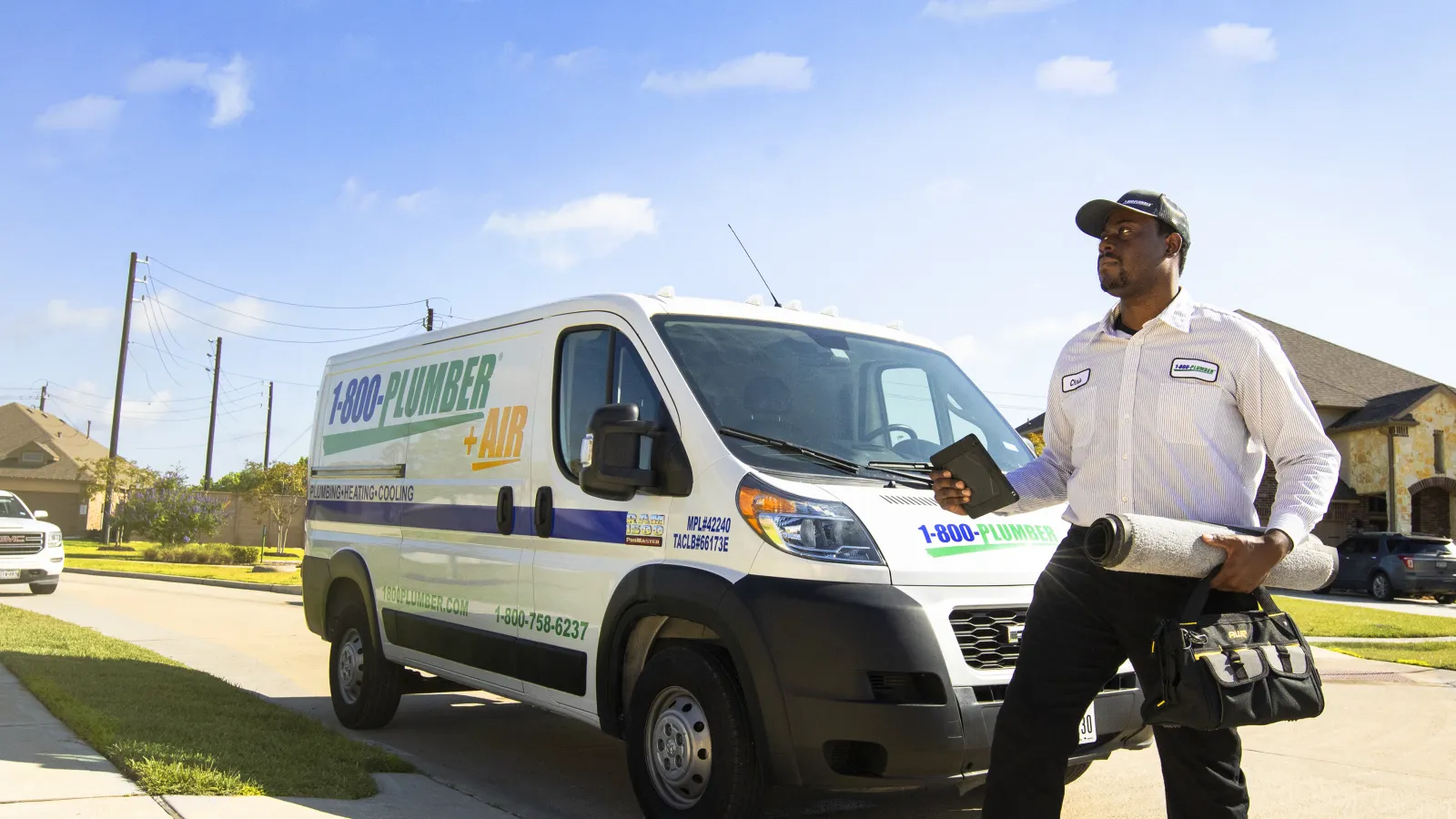 The Name You Trust for your
DRAIN CLEANING SERVICES
Having a
HOME EMERGENCY?
Call or Find Your Nearest Pro!
The zip code you entered is not associated with one of our locations. Please visit our Locations page to find your closest location.

Your Professional
SERVICES
Our Top Emergency
Services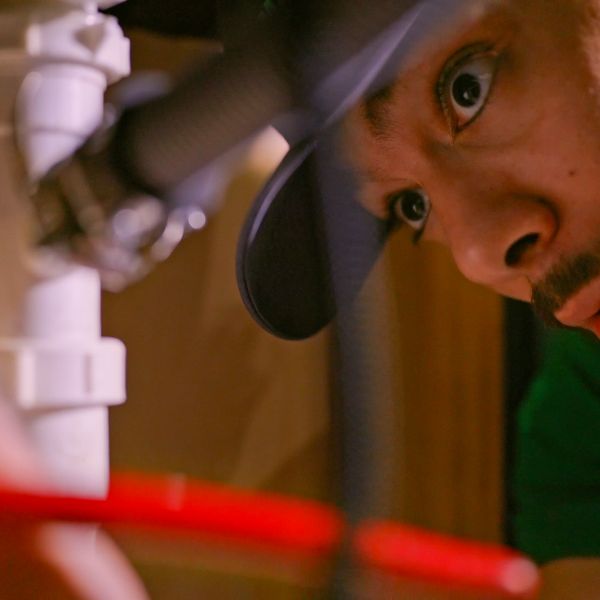 Drain Cleaning Service
1-800-Plumber +Air of Raleigh
If you notice obvious signs of clogs in your kitchen and bathroom, calling a drain cleaning service will prevent clogs from becoming a major plumbing issue. Professional plumbers like 1-800-Plumber +Air of Raleigh will save you hundreds of dollars on repairs by keeping all your drains clog-free.
When to Call Drain Cleaning Services
Plumbers always give emphasis to routine plumbing to ensure your drains are free of unwanted debris and waste. The drainage system plays a vital role when it comes to keeping water clean. There are many signs that will help you determine whether or not your drainage system is working properly. If you see any of these signs, contact us so we can provide a drain cleaning service.
Slow Drain
If your shower, bathtub, or sink isn't draining out water as it's supposed to, you might have a bigger issue than it seems. Standing water can be annoying, harmful, and unhygienic. A slow drain is caused by drain clogs, which when ignored, can lead to waste build-up inside your pipe walls. If waste continues to build on, it will restrict water's proper and smooth flow. Addressing problems with a slow drain requires getting a professional instead of trying to fix the issue by yourself.
Unpleasant Odor
A strange smell can be due to a number of reasons. One way to determine the cause of the foul odor is to examine your sewage system. If the smell is coming around this area, the p-trap might be the trouble. The p-trap refers to your drain pipe's curved section and you can find it underneath your sink. If you're not using your sink for a long period of time, the p-trap will become dry. A bad odor might also be caused by blocked drain lines or sewer.
Hair strands, oil, and rotten food pieces can clog your pipes and when waste stays longer in your piping system, it will produce a weird smell. The smell can also be caused by the increase in water pressure in our sewer system. The only way to get rid of the disturbing smell is to consider hiring a professional, like 1-800-Plumber +Air of Raleigh.
Clogged Drains
Clogs can occur in areas where water doesn't easily drain out. They will stand still over a long period of time. Your drainage system gets clogged because water has difficulties escaping because of skin flakes, dirt, food particles, soap, and hair strands. The accumulated waste can deter water from having a smooth flow. Most homeowners consider DIY drain cleaning a piece of cake, but this method can actually lead to bigger problems, like pipe corrosion or bursts. Spare yourself the headache by hiring a plumber to perform the job.
Strange Noise
If you hear gurgling noises coming from the sink, shower, or toilet, it might be caused by blocked drains or pipes. Drain lines that are blocked with unwanted waste will cause water to have difficulties draining out. That's why your drain lines will produce strange noises. Weird sounds may also be caused by grease and dirt build-up. When there's thick build-up, it can slow down the draining process and as a result, the drain will produce air bubbles that escape at your nearest vent. If you're standing nearby, the sounds are audible. Consider 1-800-Plumber +Air of Raleigh to get rid of the peculiar noises caused by blockages.
Water Puddles
Unwanted water outside your home can cause clogs in your yard drains. When you're cleaning your backyard, grass cuttings, sediments, leaves, trash, and twigs can get stuck in your pipe drains, preventing water from flowing smoothly. Clogs can have a serious impact on your lawn, ruining its aesthetics, but can also cause something worse, like burst pipes. With water not properly draining, the drain lines can become a breeding ground for flies and mosquitoes. If left unaddressed, these pesky pests can cause serious illnesses like malaria.
While you can get rid of the debris yourself, you will still need a plumbing expert to prevent unfavorable consequences. We at 1-800-Plumber +Air of Raleigh have a team of well-skilled and professional plumbers to fix your drainage problems.
Why Call Drain Cleaning Services
Clogged drains may not be a big deal at first, but once the problem gets worse, you'll need to spend thousands of dollars to keep your drain lines in great condition. Here are great reasons you should call drain cleaning services:
Eliminates Foul Smelling Odors

Reduces Clogs

Protects Walls and Floors from Damage

Save You Money

Keeps Your Indoor Environment Healthy

Keeps Pipes Well-Maintained

Allows Water To Drain Quickly
A stubborn clogged drain can be considered a plumbing nightmare. While it might not be a major issue at first, not addressing it right away can result in an expensive repair. Overflowing toilets and sinks can be inconvenient to you and your family.
How Often Should You Have Your Drain Cleaned?
Drain cleaning should be done annually unless you are having trouble with bad smells and slow drainage. Hiring a trusted plumber to perform preventive drain cleaning will ensure your drainage system stays efficient. You don't have to consider drain cleaning more than once a year to enjoy the benefits.
Early Signs of a Clogged Drain
A clogged drain can cause a serious mess if ignored. While it is easy to fix, not using appropriate tools can do more harm than good. Knowing the signs of a clogged drain can prevent bigger issues from happening.
A pool of water forms on the floor near your bathtub, laundry area, sink, and shower.

Toilet bubbling

Water comes out from beneath the commode

Slow drain

Unpleasant odor
Professional Drain Cleaning Service in Raleigh
The problem with clogged drains is that they will not go away on their own. Neglecting warning signs can create serious drainage issues that result in water damage and flooding. You might think that skipping drain cleaning services will save you money, but in the long run, you will end up with a skyrocketing repair bill.
We at 1-800-Plumber +Air of Raleigh provide convenient and affordable drain cleaning service. Our plumbers have the skills and tools to get your entire house cleaned. Contact us to enjoy cleaner drains.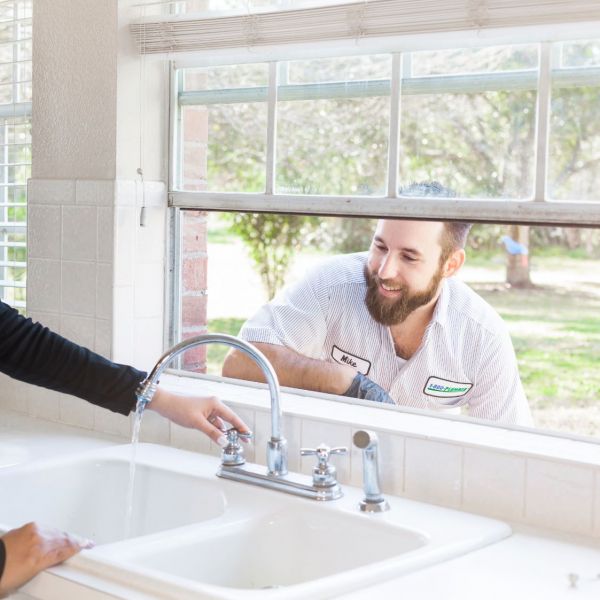 Contact Us for Your Emergency Drain Cleaning Needs
Are you in need of emergency drain cleaning? If so, contact us to solve the problem, no matter what time of day. We are glad to be your go-to solution for any drain or plumbing problems in your home. Our expert and professional team will resolve all of your drain problems, offering peace of mind and a quick repair for your kitchen, bathroom, or piping.
Ready to
GET IT FIXED?
Contact Us Now!
My daughter Natalie Permenter actually ordered the service. I'm at her house during the day to keep my grandson. I was very impressed by Emanuel, the plumber that cam. He was very professional and seemed to really care about his clients. Natalie tells me the lady in the office also showed professionalism and a genuine desire to help. Emanuel was disappointed that he couldn't get the job done on day one; but promised to come back the next day. True to his word he was here bright and early. I am so impressed to finally find a company that really cares about the consumer; not just the dollar.

Judi W.
First plumber we called wanted $3500.00 to replace everything. Emanuel came out and suggested we change one part and less than $300.00 later we was up and running again. From Mark, to Taylor, and then on to Emanuel the whole experience was professional and I will be a customer for life. Hopefully not often though. Great working with you guys!.

Brian
Chad was a pro..... personal..... and got right to work...... he explained each step he was taking and why .... very pleased with his. service and will highly recommend

Andy M.
Wow wow wow, Paul was excellent. Fair price, honest, did everything he said he would do and more. Fixed a line not slopped and 2 breaks at the tap. I recommend this business any day of the week. Excellent. I will use them for all my plumbing needs. He let me use my online coupon.

Debra's Passion Boutique
Outstanding work and very professional!!!

Mando C.
Very professional and informative!

A B.
I had Kyle U as my plumbing tech. He did a great job and worked really hard to get to the bottom of things (like roots). He was also polite and honest.

Linda D.
Joey was fantastic. Really great service!

Kathy C.
As a consumer and customer I am very happy with 1-800-Plumber Air of Pearland. I really appreciate the concern Joe and his helper showed for my issue and for the work they performed. I highly recommend 1-800-Plumber Air of Pearland

Lee
Enes provided a very thorough and professional inspection, assessment and proposal for my sewer drain replacement.

Rany W. No surprise
costs at the end of a job On-Time
Committed to on-time arrivals