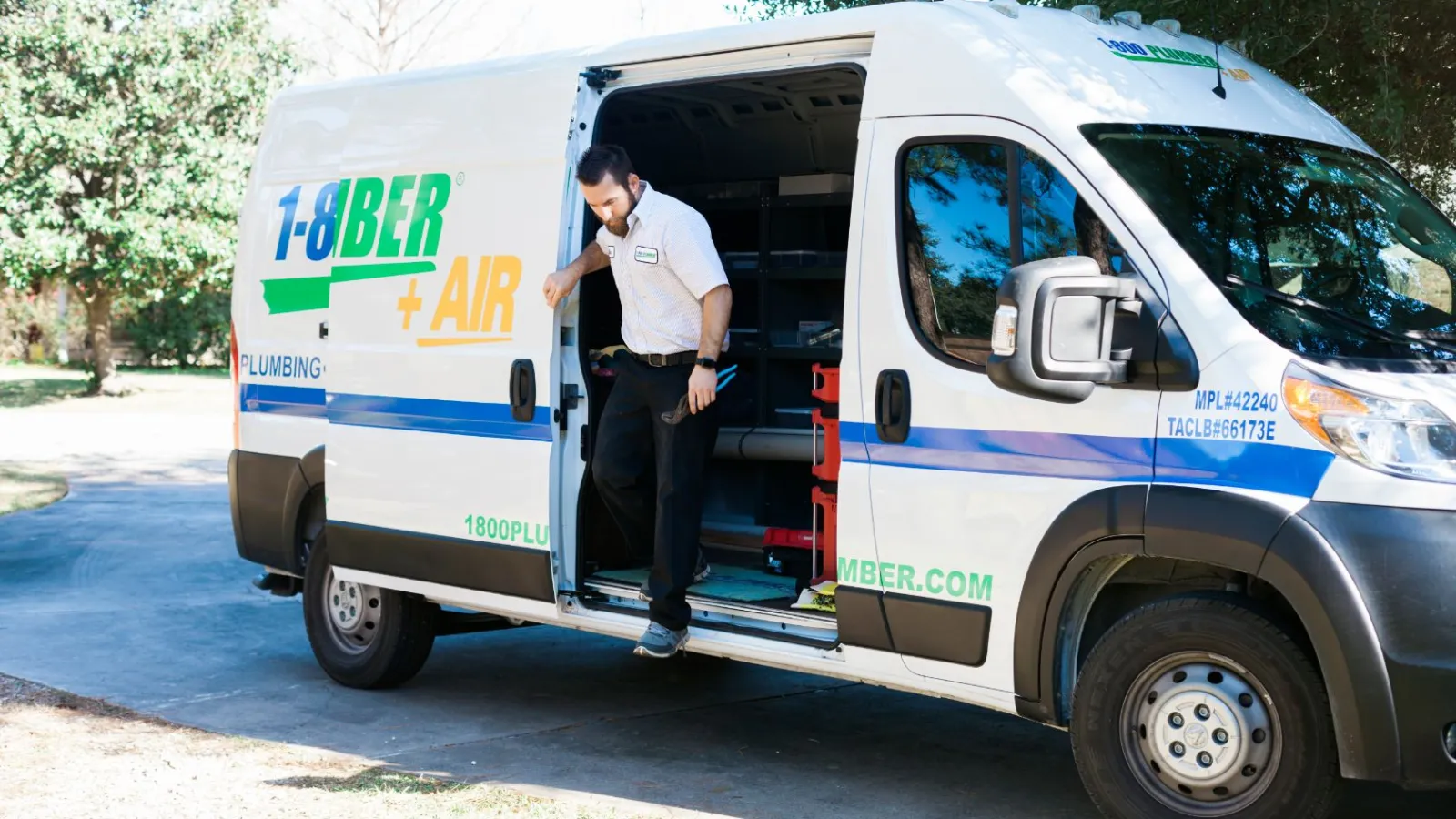 The Name You Trust for your
COOLING SERVICES
Having a
HOME EMERGENCY?
Call or Find Your Nearest Pro!
The zip code you entered is not associated with one of our locations. Please visit our Locations page to find your closest location.

Your Professional
SERVICES
Our Top Emergency

Services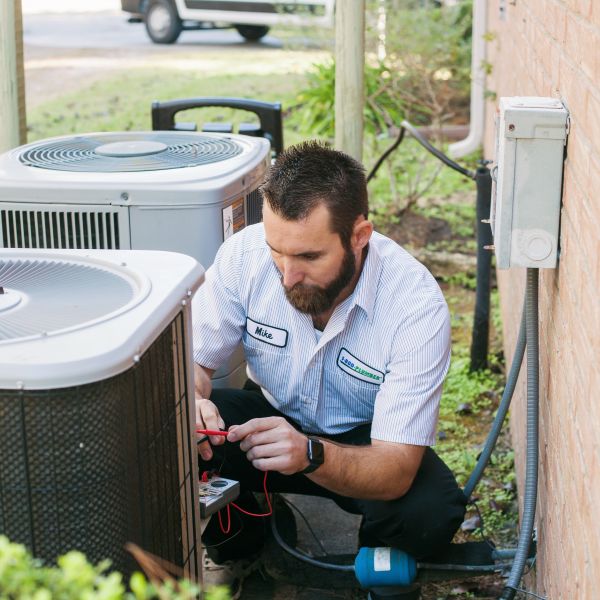 Houston
COOLING SERVICES
When was the last time that you had your HVAC unit checked? If you can't remember, chances are your unit is past due for maintenance and lack of maintenance can cause malfunctions. Your Pearland 1-800-PLUMBER® + Air team can ensure your HVAC unit is working properly, has the necessary maintenance done, and is the proper size based on your lifestyle and needs. We also provide attic insulation services to keep your home at an optimal temperature year-round and improve your home's efficiency. Whether your HVAC system just needs a simple tune up or repair or it's time to replace your entire system, the 1-800-PLUMBER® + Air experts are here to help. Also, ask one of our technicians about our monthly memberships to begin saving on the ongoing maintenance of your unit today!
What to Do When You Need Cooling Services for Your House

When you are trying to manage all of the house maintenance, it's important that you address your cooling requirements. This is specifically vital if you are living someplace like Texas or Arizona.
By understanding the proper methods to care for your air conditioning, you'll always have the ability to spot any issues before they become major repair issues.
However, when you do need a provider to address the HVAC system; consider the following pointers below:
Tips for Handling Cooling Services in Your Home in Texas

Besides it makes your family comfy, there are several various other reasons for maintaining the cooling needs of your house. For example, caring for your cooling system can even give you amazing tax credits that can be helpful to your home as well as your finances.
Here's what you need to know about managing your home cooling.
1. Know Which Texas Cooling Business You want to Do Business With
Take some time to locate the cooling specialists that can do any kind of A/C work that you may need. Start by getting suggestions or recommendations from other homeowners in your network that have actually used a Pearland company.
Research their ratings in the Better Business Bureau (BBB) and also always make sure that their ratings are high around the internet. Compile a listing of your top 3 Pearland plumbing professionals to ensure you have a wide variety of options.
2. Handle the Basics to Protect Your Airflow and Cleanliness
When you want your air conditioner to serve you best, it's important that you keep up with the airflow. Bring the professionals in and have them get rid of backups and clutter.
Having a professional clean out your air ducts will keep you healthy when it comes to your breathing air. If you don't clean your air ducts, you'll often breathe in allergens and dust that will bother your respiratory system.
3. Bring a HVAC Pro Out to Check Your Air Conditioning System
To learn how your AC is working for you, start with an inspection. With a cooling evaluation, the professional will conduct some safety checks so you can identify whether or not you have any kind of severe issues that need to be addressed.
While they conduct this evaluation or audit, they should also lubricate particular components and address repair services from time to time.
4. Take the Cooling System with Preseason Tune-Ups
Preseason checks are the most important thing to do, prior to the start of the start of the summer season.It is much better to know your unit is in the best condition possible versus gambling with your current system.
Doing these preseason tune-ups will certainly help you learn more about your AC unit and the faults that you may have. When you have an understanding of how your system works, you can certainly avoid surprises and other issues that may exist.
5. Maintain Your Evaporator Coils
The evaporator coils are important parts of your air conditioner that need to be looked after. Cleaning these coils and also maintaining them will keep the system running.
By cleaning out the condenser coils, you're freeing it of dirt that gets built up. When this dirt builds up the heater transfer becomes a lot more labored and less productive.
Outside of cleaning the coils, there may come a time that you need to defrost the condenser coils. Having them freeze on you is a common occurrence. This happens when cold air collects and freezes the coils. When you have frozen coils, the air conditioner will eventually begin to blow warm or may not be able to produce any air whatsoever.
6. Tackle Some Thermostat Maintenance and Repairs
The cooling thermostat is also one of the parts you will certainly require to check out with regularity.
If you set the thermostat to 70 degrees, you need to have trust that your house will cool to the accurate temperature. An uncalibrated thermostat will certainly be problematic to your system as well as drive up your electricity bills.
You can get a lot out of your thermostat usage just by purchasing a new one and properly configuring it.
7. Be Sure You Have Adequate Insulation
When you are looking into managing your air conditioning service, be sure that you check out the insulation as well. Inspect your house to know what kind of insulation you already have.
Some of the various types of insulation that you might buy include spray foam insulation, rigid board insulation, loose-fill insulation, blow-in insulation, and plaster film insulation. When you get your insulation inspected it will let you know whether it is doing the job for you or not.
The insulation in your home is measured by R-Value, which breaks down thermal resistance. If you have inadequate insulation, you may need to install more of it or re-install the current insulation materials that you have.
8. Avoid Dragging Your Feet with Important Cooling Issues
If you are trying to keep up with your AC system, the main rule of thumb is to stay on top of repairs. When you start to drag your feet with them, it will make your system run worse over time.
Start by finding a great AC repair company and then rely on them every time you have a house call.
Ready to
GET IT FIXED?
Contact Us Now!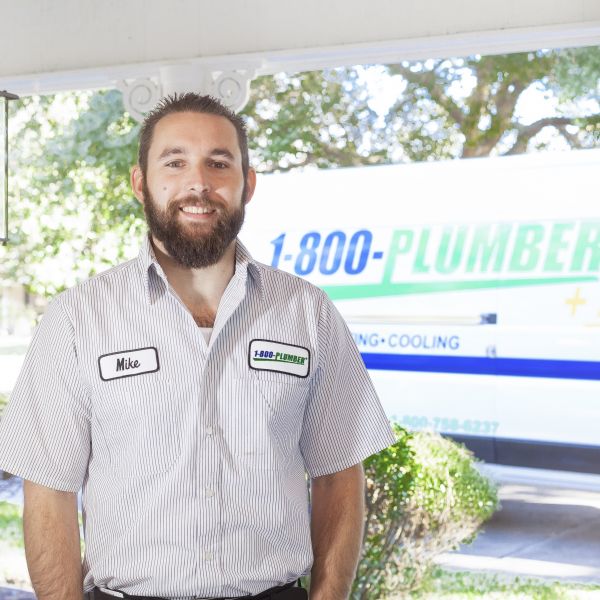 Opt for the Cooling Work That You Need

Cooling services will be just what you need when you'd like to keep your house at its best. At 1-800-PLUMBER Pearland, we have technicians that can assist you with whatever you need.

Take the time to check in with us any time you need cooling service in Pearland.
On time, fast working, and did a great job

Michael R.
Swayze did a wonderful job yesterday, he answered all my questions perfectly, was very respectful and took the time to clean up his mess. I am really impressed and pleased with his work. read less

Satisfied Customer
Joe and Kyle installed a new water heater. They were very professional and courteous. They explained my options and I was also offered a discount. I will definitely use this company again.

Linda B.
Justin and Richard did a great job.

Satisfied Customer
Got a text! Dispatcher was friendly and informative. Several text keeping me up to date and giving me plenty of opportunity to cancel if need be. Z was prompt, curtious and knowledgeable. Was glad to sign up for future business with the company. Excellent experience.

Tambre L.
Great service and knew exactly what to do. Kyle, was very nice! When I need a plumber, I'll call 1-800-plumber and ask for Kyle

David D.
I was very impressed with Nick and that he was very professional. This was the first time we had used 1-800 Plumber and it wont be the last. Nick went above and beyond. read less

Satisfied Customer
Wow wow wow, Paul was excellent. Fair price, honest, did everything he said he would do and more. Fixed a line not slopped and 2 breaks at the tap. I recommend this business any day of the week. Excellent. I will use them for all my plumbing needs. He let me use my online coupon.

Debra's Passion Boutique
This was THE most painless repair experience! We had a leak in a pipe behind our water heater, spewing water out into space, ugh. Joe and his apprentice, Dan, were here in about an hour or so. They were both so very friendly from the moment they showed up at the front door! After they determined the problem, we discussed the needed repair, and then they began to replace the pipe(s) behind the water heater. This was pretty much an all-day job and I can honestly say it was no problem having them in my home. They were not only professional and courteous employees; they were two very kind individuals, who were also comfortable and friendly around my crazy dogs! I have had nothing but the finest experiences with this company and cannot recommend them highly enough! They are the best!

Barbara H. No surprise
costs at the end of a job On-Time
Committed to on-time arrivals