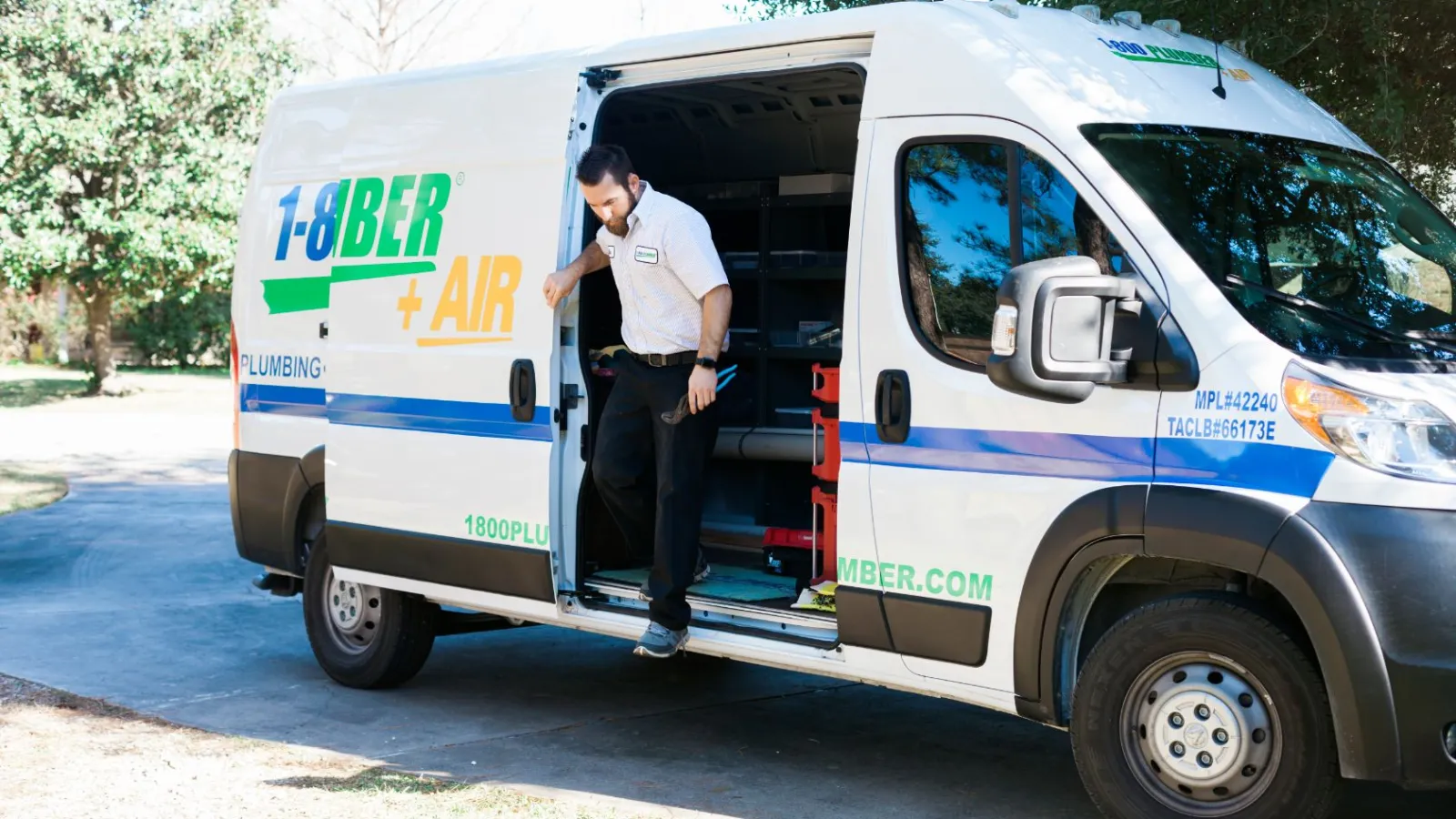 Having a
HOME EMERGENCY?
Call or Find Your Nearest Pro!
The zip code you entered is not associated with one of our locations. Please visit our Locations page to find your closest location.

Furnace Maintenance
1-800-Plumber +Air of Marietta
We don't often think about maintaining our furnace, but it's an important appliance, and though you shouldn't try repairing it on your own, you can take steps to help it stay maintained and working well. There are a few different things that can go wrong with your furnace, and today, we'll cover those and what to do when things go wrong.

Ready to
GET IT FIXED?
Contact Us Now!
How Often Should a Furnace Be Cleaned?
Did you know it's important to clean and inspect your furnace once a year? This can be done by a licensed and professional technician at 1-800-Plumber +Air of Marietta. We recommend getting this check up done once a year right before the chilly months start, around September. This annual inspection will ensure that everything within your furnace is working properly, and will allow your furnace to last longer, saving you money (and cold nights) in the future. If you don't have your furnace inspected, the worst situation is that it can leak carbon monoxide into the house, which is a poisonous gas. This can happen without you realizing, until it's too late. So make sure to get your furnace inspected once a year! This is typically an inexpensive cost and will save you so much in the long run.
What does this annual cleaning entail?
Shut down the system
First, we will shut down the power and the fuel supply to your heater.

Clean the combustion chamber
In the combustion chamber, fuel mixes with air and ignites, which is the process that heats your home. This can create soot in the machine, and a build up of soot can cause the chamber to erode. We can clean all of this out before it becomes a problem.

Check for holes in the flue pipe
The flue pipe is the exhaust pipe, and if there are any holes here, it could leak carbon monoxide into your home. Tiny holes can be patched up by a professional, but big holes means the pipe needs to be replaced to maintain safety regulations.

Change the filter
There's an air filter on every furnace that filters the air that you breathe in. This should be replaced once every year. (This part you can do on your own.)

Test for efficiency

Clean any ducts to remove debris
What to do if your furnace won't turn on
If your furnace isn't working, your best option is to call a professional, licensed technician, like 1-800-Plumber +Air of Marietta. Of course, there are some steps you can take, but we don't recommend doing them on your own.
Check your circuit breakers - Even if your furnace runs on gas, parts of it may be electric. Check to make sure your circuit breaks for your HVAC are turned to ON.
Check your thermostat - If your furnace won't turn on, your thermostat may have reset or it may be on the wrong setting. Make sure your thermostat is set to "heat" and try turning the heat up a few degrees hotter to see if it will turn on.
Check the drain pan - A drain pan collects water that the HVAC takes from the air. When your HVAC is working properly, the water should drain automatically, however, if your drain pan is full, a triggered switch may be stopping it from turning on. Make sure the pan's drain is clear or that the pump is working properly. (We recommend getting a professional to help you with this.)
Check the air filter - If the air filter is very dirty, it could be clogging the machine, and a safety feature is preventing it from turning on and allowing you to breathe in debris.
Check the pilot light - Typically, modern furnaces have a pilot light and if it's out, the heat won't turn on. This is a safety feature to prevent gas from coming into the house.
Check your gas supply - Try turning on your gas stove and see if it lights. If not, you may have a gas issue.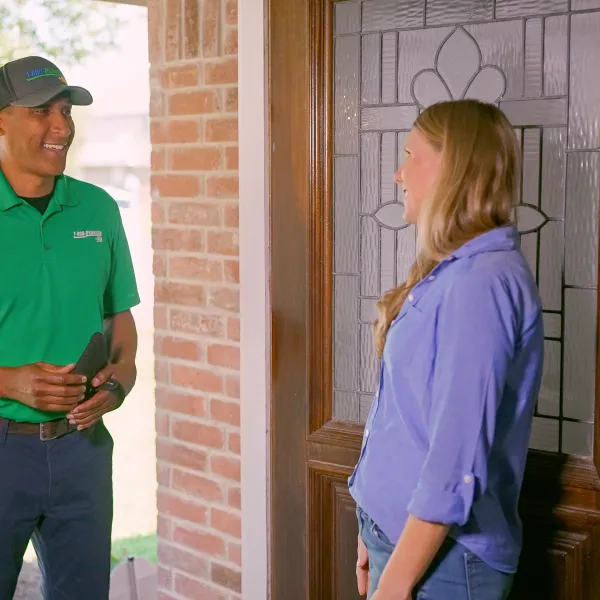 Can I DIY My Furnace Maintenance
We don't recommend doing any of your furnace maintenance on your own. Any damage can be costly and it can be confusing to look at if you don't have the proper licenses and certifications. However, there are a few things you can take into your own hands safely.
Air Filter
Your air filter is an important part of the furnace. It filters the air for debris so you and your family do not breathe in debris when you heat your house. You should change the filter at least once every 3 months to make sure the air quality is safe and at its best.

Replacing your air filter on your furnace is not too hard, but you can always Contact Us. First you will have to shut the power down for your furnace. Wait for it to completely shut down. After it has completely shut down, then you remove the filter access panel from the ductwork. Then carefully remove the old filter making sure the whole time that debris and dust does not fall off the filter making a mess of dust everywhere.
Then, simply throw away the old filter, and insert the new filter into the compartment. If your filter has an arrow on it, ensure that the arrow faces towards the blower, the same direction as the furnace's airflow.
Carbon Monoxide Alarm
If you don't have a carbon monoxide alarm in your house, you should install at the minimum one, but it's best to have a few. A carbon monoxide alarm can go anywhere in the house, unlike fire alarms, so anywhere on the wall or on a shelf is fine. These alarms can alert you with a problem in your heating unit when you otherwise wouldn't know there's a problem. Carbon monoxide is poisonous gas and can be fatal to humans, so to keep you and your family safe, make sure to install one of these alarms.

Need Furnace Maintenance? Call Us at 1-800-Plumber +Air of Marietta!
Whether your furnace is not working or you need regular maintenance,
Contact Us
at 1-800-Plumber +Air of Marietta! Our licensed and professional plumbers can help you with all your HVAC needs any hour any day. We look forward to serving you
Chad C. with 1-800-plumber really cared. He was extremely thorough and made sure the job was done correctly. Would definitely recommend him!

Kathy Y.
Joey and Moses came out to replace a waterline and were AWESOME!!! They answered my questions, where patient, friendly (respectful) and VERY professional! This my 2nd time using 1800 plumber and both visits were great! I look forward to continue using them! read less

Satisfied Customer
Joey was fantastic. Really great service!

Kathy C.
did a excellent job on repiping my house n clean n very please with the work they done.

Willie W.
Chad was a pro..... personal..... and got right to work...... he explained each step he was taking and why .... very pleased with his. service and will highly recommend

Andy M.
Fine young man and as far as I am concerned he can be his permanent tech. He was very polite and he was very pleased with him and will be calling us again to work with Manolo. Manolo needs a pat on the back and he did a good job.

Satisfied Customer
Joe and Kyle installed a new water heater. They were very professional and courteous. They explained my options and I was also offered a discount. I will definitely use this company again.

Linda B.
As a consumer and customer I am very happy with 1-800-Plumber Air of Pearland. I really appreciate the concern Joe and his helper showed for my issue and for the work they performed. I highly recommend 1-800-Plumber Air of Pearland

Lee
z was fantastic! Very nice and easy to talk to and he explained everything perfect! Very professional! I would recommend him to anyone !

Satisfied Customer No surprise
costs at the end of a job On-Time
Committed to on-time arrivals