READY TO JOIN 1-800-PLUMBER +AIR?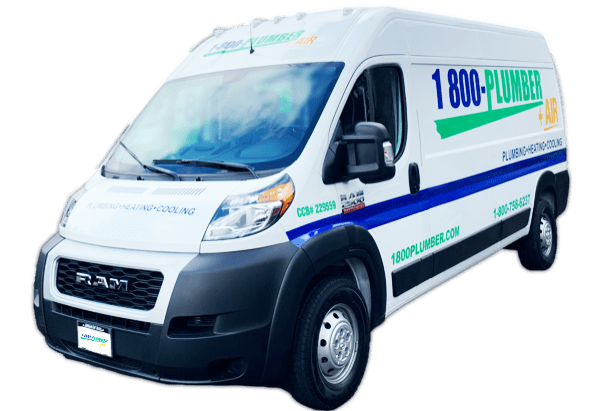 Franchising with 1-800-Plumber +Air is more than just a financial investment or an opportunity to grow your business.
Whether you're a plumber looking to start your business or you're currently running your own plumbing or HVAC business, you're joining a company with years of experience running the only combined plumbing and HVAC franchise opportunity on the market today. It is growing our team of highly trained plumbing and HVAC technicians and earning the trust of the customers we serve every day. It is also a commitment to never stop growing, learning, and developing our business to deliver the BEST experience our customers have ever experienced.
"We do not want to just be better than our competition, we want to deliver the B.E.S.T. experience our customers have ever encountered. Period." - Mark Collins, CEO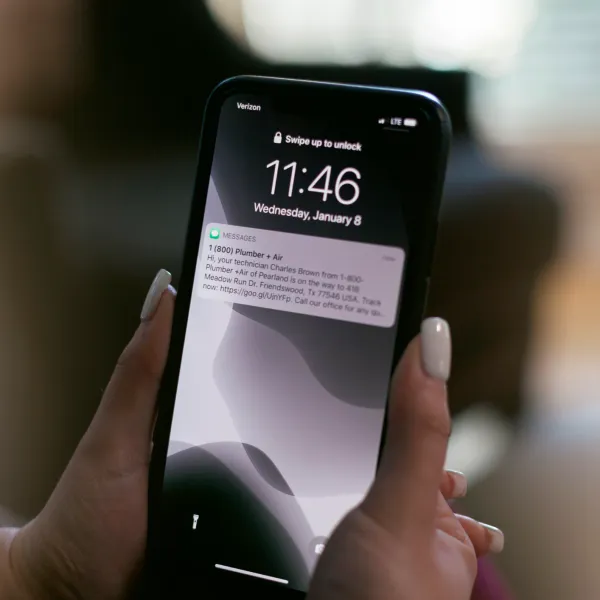 Industry-leading technology to support
YOU AND YOUR CUSTOMERS
When you become a 1-800-PLUMBER +AIR franchisee, you get connected with industry-leading software that works to help you ensure your business' success. From online scheduling and alerts for your customers to keep them in the loop through every step of the project flow to an easy-to-read dashboard so that you can easily see your return-on-investment, we have everything you need to grow your business.
Our technology offers ease & convenience for our customers through:
O

nline Scheduling

Text Alerts when the technician is in route along with scheduling confirmations

Easy to read electronic invoicing and estimates
Ready to get started?
Trust our team to stand by you
EVERY STEP OF THE WAY
Building a brand that our customers can trust is something we strive for every day. We believe in order to attain that goal, our team must be continually trained and supported to resolve issues quickly and provide superior service in a fast-changing industry.
Developing effective marketing strategies:
Customized marketing plans specific for each market
Easy to read dashboard to quickly know your return on investment


Providing opportunities for business development:
Weekly B.E.S.T Practices training
Weekly review calls with our B.E.S.T. Business Advisor

Customized business plan


Instituting a strong training plan:
100+ hours of initial training for franchise owners, technicians, and customer service reps

Includes 40-hours of in-person training during 1-800-PLUMBER +AIR University

Virtual Plumbing and HVAC 3D training
One primary point of contact within the corporate support center


Ready to get started?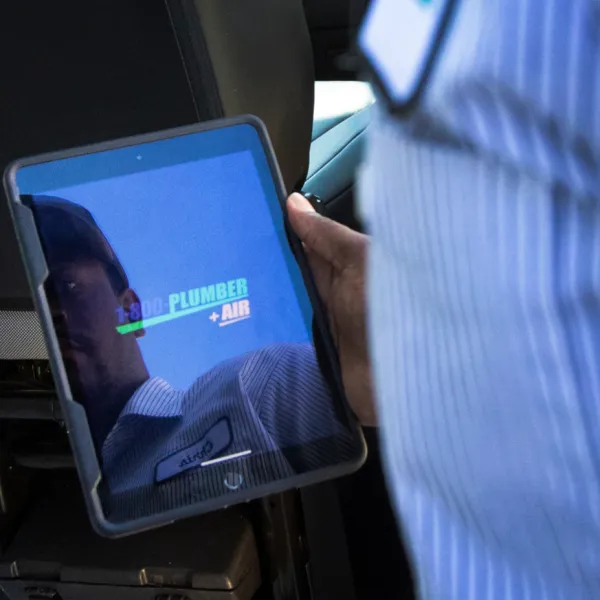 Join a brand unlike any other
IN THE INDUSTRY
Joining the 1-800-PLUMBER +AIR brand instantly sets you apart from the competition by not only providing you with a name that is easy for your customers to remember but also the information they need to reach your business and request service.
Unbeatable brand strength with
a reputation for innovation
While the 1-800-PLUMBER + AIR brand may be memorable, it also holds an industry-leading reputation. When you join 1-800-PLUMBER +AIR, you are joining a company built on providing superior service in both the plumbing and HVAC industries. In fact, we're one of the only franchise company offering this unique combination under one brand. Both the plumbing and HVAC industries combine to a nearly $200 billion dollar industry.

We have the industry experience and partnerships our customer's trust that helps grow your bottom line. Ready to get started?
Already own your own plumbing or HVAC business?


As an owner of a plumbing and/or HVAC company, you know how competitive the industry can be.

At 1-800-Plumber +Air we help business owners like you convert and grow your business using our proven systems to take your business to the next levels of growth and opportunity.
We'll also give you up to a $10,000 allowance* to help convert your business into a 1-800-PLUMBER +AIR location.