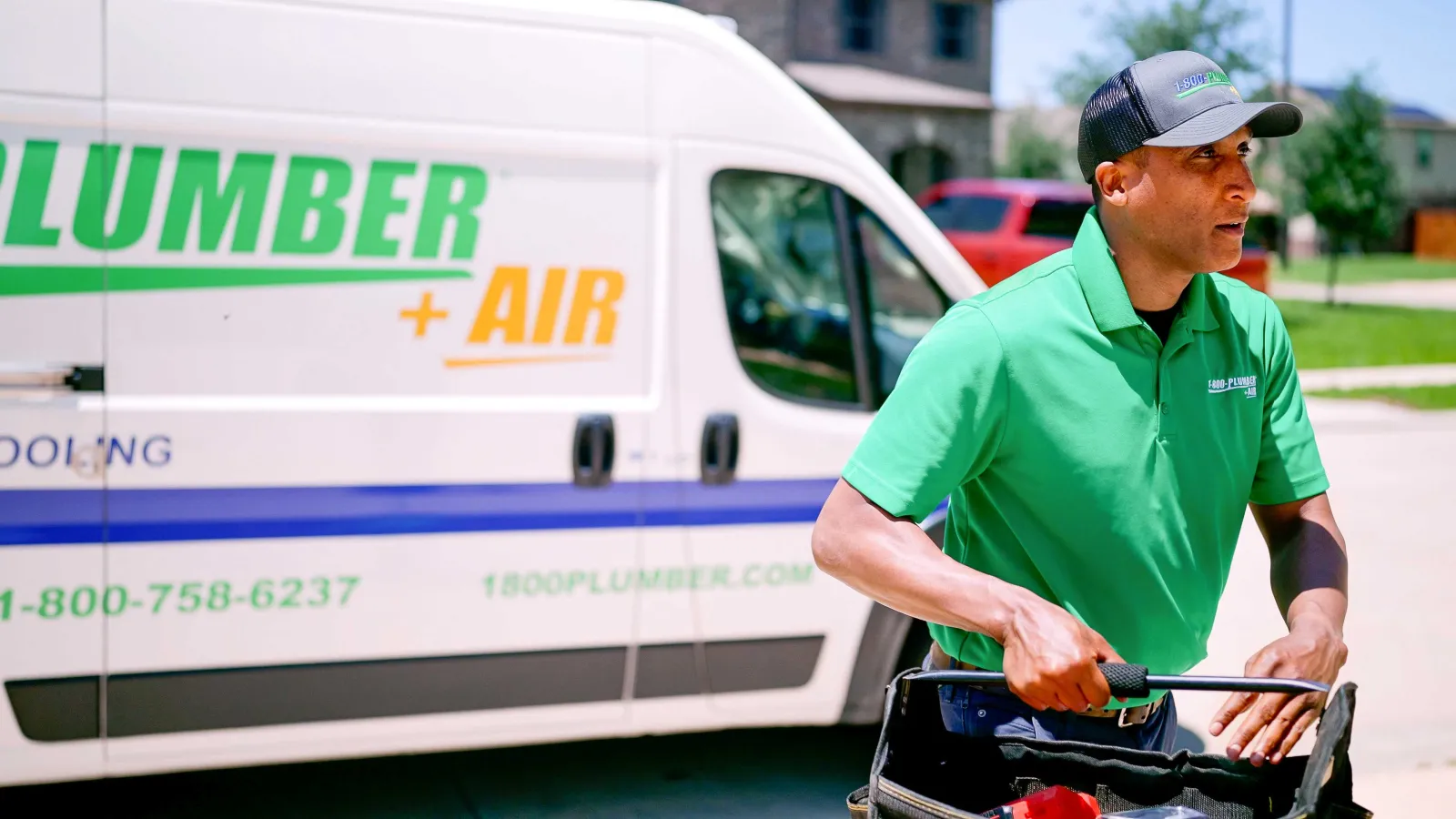 The Name You Trust for your
WATER SOFTENER SERVICES
Having a
HOME EMERGENCY?
Call or Find Your Nearest Pro!
The zip code you entered is not associated with one of our locations. Please visit our Locations page to find your closest location.

Your Water Softener Experts
1-800-Plumber +Air of Salt Lake City
Soft water is essential for providing a safe, healthy, and comfortable environment in your home. If left untreated, hard water can cause limescale buildup, which can corrode pipes. Our technicians are highly experienced in installing and repairing water softeners, and are able to quickly diagnose and repair any issues that may arise. If you notice any of the signs of hard water, give us a call for a free estimate. We'll be there as soon as possible!
What is Hard Water?
Hard water is simply water with accelerated levels of minerals, namely calcium and magnesium. Over time, this can be quite disadvantageous. Calcium deposits can reduce the efficiency of washing machines and other appliances. It can also cause low water pressure and reduce the effectiveness of soap and detergent. Hard water is also capable of clogging and corroding your pipes.
Is Hard Water Dangerous?
While hard water can definitely cause harm to your home, it doesn't have any known health consequences. Research indicates consuming hard water doesn't pose any threat to humans, and can even help with their magnesium and calcium levels. However, it can be dangerous to your hair by preventing hair care products from working properly, and your skin can become itchy and dry from soap not washing off properly. If you have sensitive skin, or conditions such as eczema, hard water can make it difficult to go about your day.
Signs of Hard Water
Hard water doesn't feel all that different from soft water. That's why you need to know about all of the biggest signs, such as:
Low Water Pressure
If you feel like your water pressure has been suspiciously low, you're probably not imagining things. Low water pressure can come from numerous sources, but you've ruled out all the other possibilities, such as clogs and aged pipes, it could very well be hard water. Check all of your faucets to see if low water pressure is consistent across the board.
Soap Scum
Does soap refuse to wash off completely, leaving a film behind on your body and bathtub? Soap scum isn't possible without calcium. This is also bad news for clothes and dishes, which can have their appearances marred by soap scum.
Stains
Hard water can cause hard-to-remove stains to appear on your fixtures and various items. You can see spots on your dishes and your bathtub, for instance. The longer you have hard water, the worse these stains can get. You can remove them with home solutions like lemon juice or baking soda and vinegar. However, the best solution is to call a trusted plumbing company, like 1-800-Plumber +Air of Salt Lake City.
Strange-Tasting Water
If your water suddenly has an unexplained taste, it's likely due to hard water. It may have a strange taste of chemicals or metal. You might have to use things like fruit juice to make your water more palatable. Notice any strange odors coming from your water, as well. This could be due to a combination of bacteria and magnesium.
How do water softeners work?

A water softener is a device designed to reduce a water supply's overall water hardness.
Ion Exchange
Water softeners reduce mineral levels through ion exchange. Sodium ions arrive to replace the magnesium and calcium ions. The softener contains resin beads for hard water to go over, allowing the ions to be swapped. By the time the water has come out of your faucet, it's been properly softened.
Installing a Water Softener
You can try to install a water softener yourself. These are some things you should know before trying.
Location
Wherever water first comes into your house is where you should place your water softener. Locate the start of your plumbing line, and place your water softener as close to it as possible. If you don't have a water loop, you should definitely consider installing one. This allows you to conserve more water and keeps your indoor and outdoor water lines separate.
Sizing
You need your water softener to be the right size for your home and water needs. If it's too small, it won't be effective against hard water. If it's too big, it would take too long to regenerate the resin beads. Make sure that your water softener is the right size and is efficient, only using as much sodium as it needs to.
Installation
Before you try installing a water softener, you should find a quality guide about it. Look for professional material that goes into great detail about the process. This can also include videos, made by experienced plumbers who clearly explain and demonstrate every step.

If you've done other installation jobs, installing a water softener can be a fun new project to tackle. However, if you haven't tried anything like this before, it can be very difficult. You'll need experience in soldering, for instance. Call 1-800-Plumber +Air of Pearland for safe and expert water softener installation.
Caring For Your Water Softener
Your water softener can be great about getting rid of hard water. However, that's only possible if you're performing all the proper maintenance, such as:
Cleaning
Water softeners can develop their own unfortunate minerals buildups. Salt deposits, referred to as things like "salt bridges," can form and reduce your water softener's effectiveness. When you add more salt to your water softener, see if there's any visible uncleanliness.

You can use bleach, vinegar, or dish soap to clean your water softener. Or, you can use a store-bought cleaner, though you should make sure it's not corrosive to your water softener. To keep up with your water softener, we recommend cleaning it every time you go to replace the salt, generally once a month.
Using the Right Salt
You need to make sure you're using the proper salt for your water softener. This goes in the brine tank and is essential for allowing regeneration to occur. Typically, it's found in the form of salt pellets. The trouble is some pellets have matter that doesn't dissolve in water. As a result, the tanks get dirty more easily and the water isn't softened nearly as well. Make sure you purchase high-quality salt. Even if it's more expensive at the time of purchase, it can help you save money in the long term by extending your water softener's lifespan.
Professional Inspections
You should have your water softener examined as part of an annual plumbing inspection. Even if you've been able to keep it clean, there might be parts that need replacing. A professional plumber, like one from 1-800-Plumber +Air of Salt Lake City, can tell you if any part of your water softener needs to be replaced.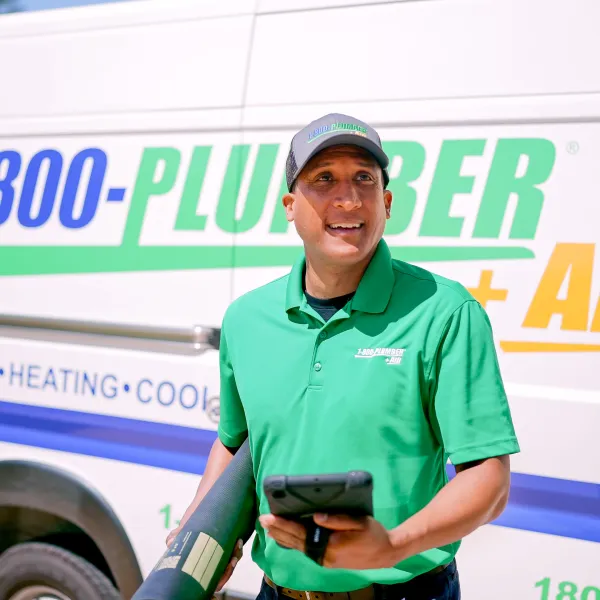 Signs You Should Replace Your Water Softener
Do you want to know when your water softener is ready to go? These are some definite signs you need a new water softener:
Age
If you're moving into a home with a water softener, ask how old it is. If it's 20 years old or older, it needs to be replaced. Aging water softeners are unable to properly fight against hard water. Even one that's 10 years old can have trouble keeping up.
Stains Returning
Once again, you've got soap scum stains on your sink and calcium stains on your dishes. If your water softener isn't working as it should, hard water and minerals are going to wreak havoc once again. Call 1-800-Plumber +Air of Salt Lake City, and ask about our water softener installation options.
Household Changes
Let's say you installed your water softener 10 years ago, and you had two children in the home. Now, they've moved out, and you don't have nearly as much water being used as before. Don't keep using an unnecessarily large water softener. Instead, opt for one better suited for your home.
Regeneration Issues
Pay attention to your water softener's regeneration process. If it's been taking longer than normal, This process involves the resin beads, which have accumulated calcium and mineral in the ion exchange, being rinsed with salty brine, ready to go back through the process. If you've noticed other signs of water softener trouble, take a look at the regeneration as well. It might not be regenerating at all or too frequently.
"Had them install 3 faucets. Tech (Dustin) was on time and professional Nice job, clean and neat. Had tiny problem, called and he was here right away. Great and will use them again"
Wilbert H.

He was everything you want in a employee!!! He was professional, kind, informative, patient, and very clean.

Ann B.
friendly, knowledgeable, helpful and courteous

Satisfied Customer
Positive: Professionalism , Punctuality , Quality New hot water heater installed same day as estimate. Very friendly and quick. Very thorough explaining everything. read less

Satisfied Customer
Positive: Professionalism , Punctuality , Responsiveness Up front pricing

Satisfied Customer
Thanks for getting here so quickly and finding the issue. Also thanks for suggesting the locking caps - Hopefully this will prevent theft of the freon.

David P.
They replaced our heater and did an excellent job.

Satisfied Customer
did a excellent job on repiping my house n clean n very please with the work they done.

Willie W. No surprise
costs at the end of a job On-Time
Committed to on-time arrivals