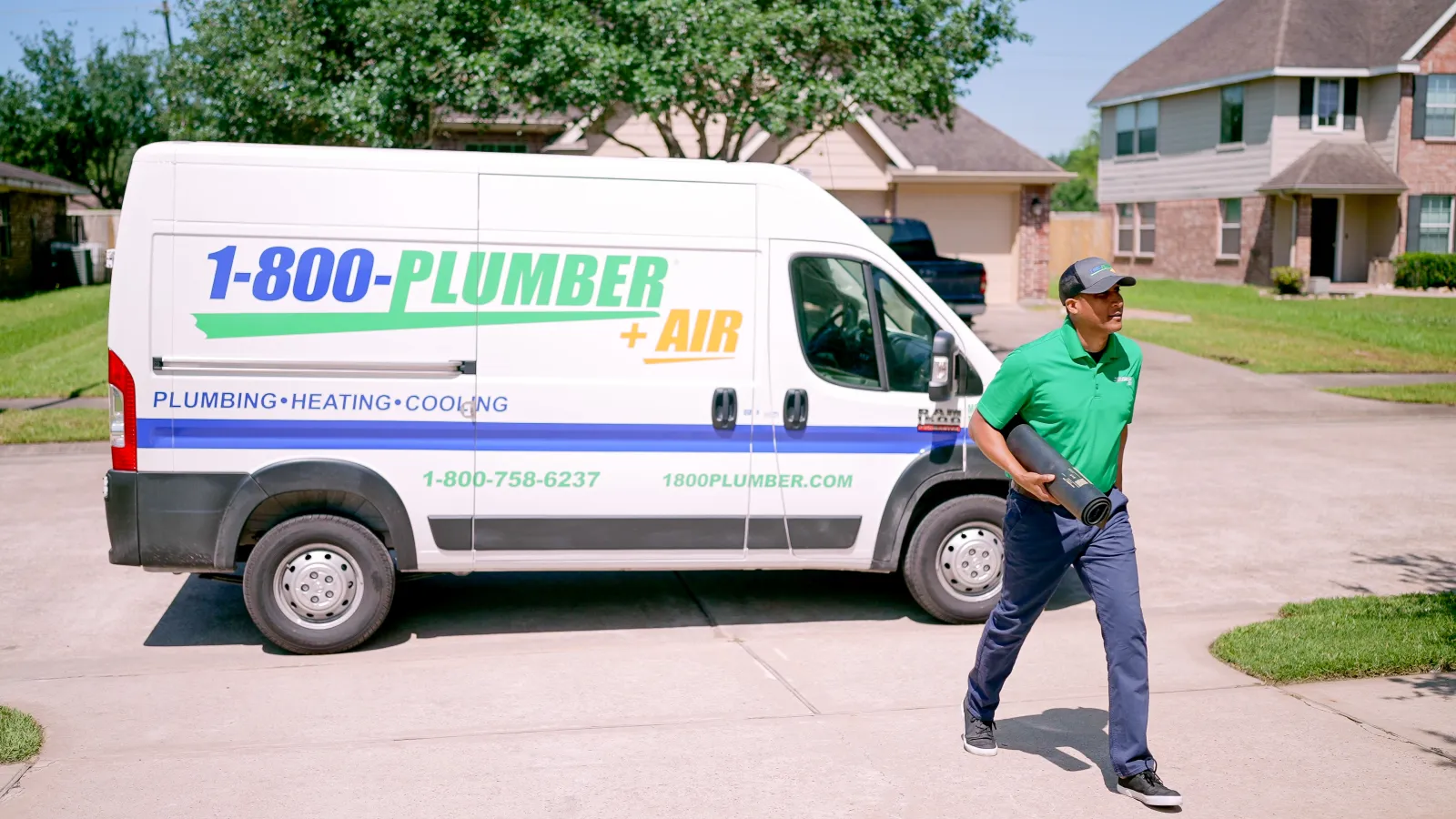 1-800-PLUMBER +AIR
San Diego Drain Cleaning
Having a
HOME EMERGENCY?
Call or Find Your Nearest Pro!
The zip code you entered is not associated with one of our locations. Please visit our Locations page to find your closest location.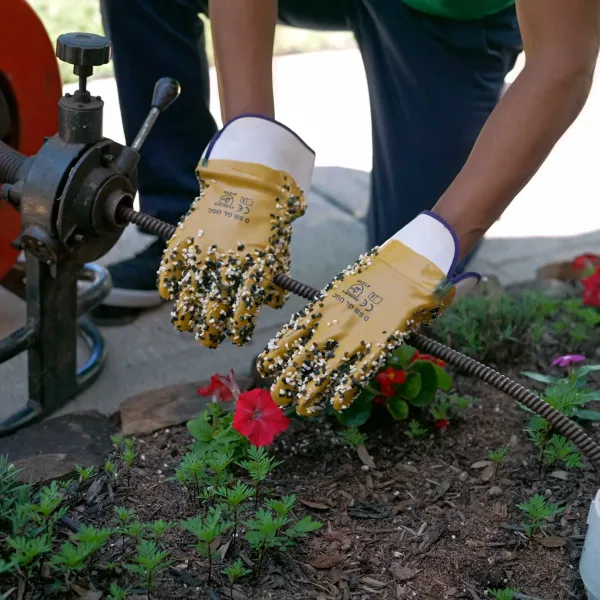 Drain Cleaning
1-800-Plumber +Air of North County San Diego
Drain cleaning is an important part of home maintenance that often gets overlooked. Regular drain cleaning can help to keep your drains clear of debris and clogs, and can help to prevent costly repair bills in the future. It can also help to keep your home free of unpleasant odors, as well as prevent the spread of bacteria and viruses. If you notice any of the tell-tale signs of a clog, give us a call. Our expert plumbing technicians will be there as soon as possible.
How To Know If Your Drains Need Cleaning
Drains pick up a lot of gunk over the months, both in single-family residences and multi-family dwellings. Food, oil, and grease (FOG) and food debris can build up in kitchen drains, organic matter, and paper can clog bathroom drains, and grease and chemical buildup will form across individual and main drain lines. Left unmaintained, the drains will fully clog, leading to expensive and even hazardous backups.
Keep your drains in good condition with routine professional drain cleaning in San Diego. Just call 1-800-Plumber +Air of North County, San Diego, to schedule an appointment. We'll give you free upfront pricing and a detailed plan of what we can do to help.
Indications Your Drains Need Cleaning
Many people don't think about cleaning their drains until they're suddenly left with a nasty clog on their hands. But every home has a potential clog in the works due to buildup and debris that simply running the tap won't fix. Here are some common signs that your drains should be cleaned by a professional plumbing service:
Gurgling sounds: Gurgling indicates that your pipes are partially clogged. The water can't run easily through the drainage pipes and may back up if the water is left on too long.

Smells: Drain buildup releases unpleasant odors. Strong sewage smells may indicate a deeper problem in your home's main drain line.

Slow drainage: Water should quickly exit through the drain of any fixture or appliance. If you notice that it's starting to drain slower over time, that indicates a clog is forming, or layers of buildup are narrowing the drain.

Clogs: If you find yourself frequently unclogging fixtures, call in a plumber to see if there is an underlying cause.
Clogs can be caused by a wide range of things, from FOG to hair to diapers or wipes. Knowing what signs to look for can help you schedule drain cleaning in San Diego before another problem forms.
How Often Do You Need to Clean Your Drains?
Don't wait until you desperately need to have your drains cleaned to schedule a professional drain cleaning service. Instead, make it part of the schedule of routine maintenance you have for your home or residential building. Ideally, you schedule a complete drain cleaning appointment once every two or three years. If you have a basement, consider having its drains cleaned more frequently, such as once a year. Proactively cleaning and monitoring your pipes can significantly reduce the risk of sewage backflow, water buildup, and water damage.
A Higher Standard of Drain Cleaning
Professional drain cleaning offers several advantages of DIY options, even if those options seem simple and convenient. Consider:
Caustic chemical cleaners can damage your pipes over time. Also, while they can break down some organic blockages, they don't guarantee a complete clean.

Professional plumbers can manage both plumbing and drain cleaning so that you can have comprehensive maintenance service appointments.

DIY options don't clean your home's main drain. Main drain cleaning is an essential part of protecting your home. Not only can plumbers completely clear the drain, but they can also scope the line if there's a risk of tree roots or cracks.

Professional plumbers have the tools to eradicate every potential blockage.

Get the peace of mind of having a certified plumber do the work so you know it's been comprehensively handled.
Contact 1-800-Plumber +Air of San Diego for Expert Drain Services
The team at 1-800-Plumber +Air of North County, San Diego, is here to help residential property owners with all of their plumbing needs, from annual professional drain cleaning to repiping and repairs. Contact us today to schedule an appointment and get free upfront pricing from the start.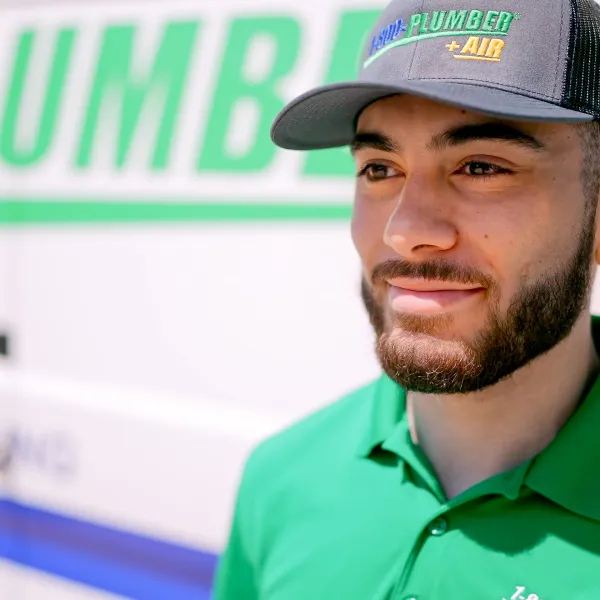 Contact Us for Your Emergency Drain Cleaning Needs
Are you in need of emergency drain cleaning? If so, contact us at 1-800-Plumber.
We are glad to be your go-to solution for any drain or plumbing problems in your home. Our professional team of experts will resolve all of your drain problems, offering peace of mind and a quick repair for your kitchen, bathroom, or piping.