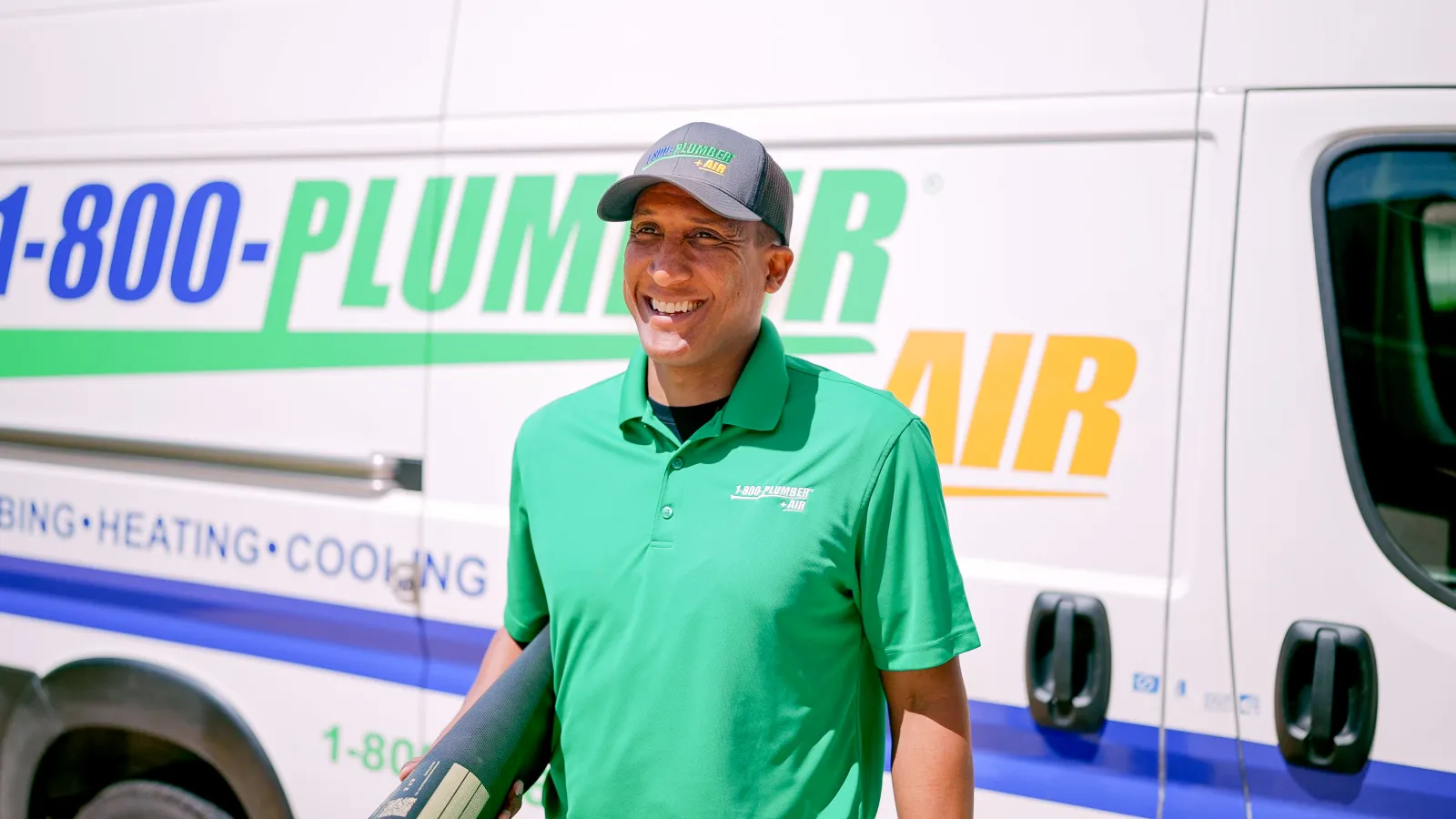 The Name Naperville Trusts for
DUCTLESS MINI SPLITS
Having a
HOME EMERGENCY?
Call or Find Your Nearest Pro!
The zip code you entered is not associated with one of our locations. Please visit our Locations page to find your closest location.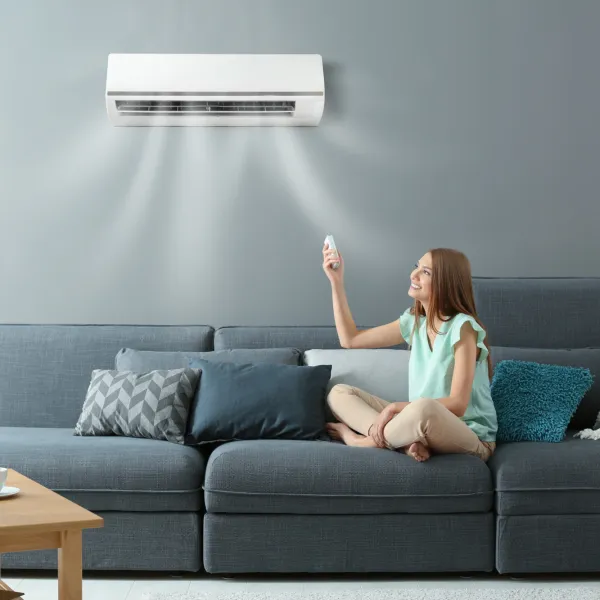 Ductless Mini Split Installation
1-800-Plumber +Air of Naperville
Are you thinking of switching to a mini split system for heating and cooling? You'll be happy to know that these systems don't require ducts like regular AC and heating. This makes for a more efficient, and cost effective solution.
Energy efficiency is essential for Oak Brook residents who deal with long, scorching hot summers and cool, windy winters. Max temperatures can reach as high as 97 degrees and under 35 degrees in winter.
Many Oak Brook residents are paying more than $1,400 on energy bills, which could be significantly reduced by switching to an energy-efficient ductless mini split system.
How you install your new heating and cooling system makes a considerable difference for energy savings, safety, and repairs.
Discover more on ductless mini-splits, or contact us today to schedule an appointment.

Ready to
GET IT FIXED?
Contact Us Now!
How Does a Ductless Mini Split System Work?
These types of systems are composed of a separate outdoor unit and multiple separate indoor units.

To keep your home cool during those hot Naperville summers, the indoor unit pumps warm indoor air through cold evaporation coils. These coils contain a cooling refrigerant that traps indoor heat. The outdoor unit is responsible for pumping out the heat absorbed by the refrigerant.
A mini split system uses a ductless heat pump to warm you up on cold, chilly nights. Unlike a traditional furnace, ductless pumps don't generate heat; instead, they take the heat trapped in the outdoor unit and pump it back indoors.
Ductless heat pumps are so efficient, they can absorb heat from below freezing conditions!
Benefits of Mini Split Systems
Why not just get a window unit or install a central heating and cooling system?

Some heating and cooling systems are more convenient and efficient for particular needs, home sizes, budgets, and homeowner preferences.
Ductless Mini Split Systems Save Money
Did you know that your home can lose up to 30% of hot and cold air through ducts alone?
The more air your home loses, the harder your AC and heater have to work; more work means higher bills during hot and cold months. This is one of the reasons why homeowners are adopting efficient ductless systems.
Supplements Existing Heating and Cooling Systems
Ductless heating and cooling units aren't large, and they can supplement your existing HVAC system.
Homeowners may install ductless mini split units when their central HVAC system is at full capacity. They're great at heating and cooling rooms that don't receive much air transfer.
Do you own a small and cozy home?
You may not need central heating and cooling if you're already using window AC units and space heaters. Ductless mini split systems are ideal for smaller homes that want to upgrade their HVAC without installing central air and heating.
Like central air, your ductless mini split units also come with user-friendly thermostats; thus, you can control your indoor and outdoor unit temperatures with ease.
Small and Convenient
Ductless mini split systems work well in small homes because they take up very little space; however, homeowners can easily install multiple units to accommodate larger houses.
Just one outdoor unit can connect with several indoor units inside. You can install indoor units in any room you wish.
These heating and cooling systems take less time to install than central HVAC systems. Very little drilling is necessary for installation, and no major (or even minor) home construction is needed.
Optimal unit sizes make interior decoration a lot easier. For starters, you can say goodbye to distracting space heaters and window units. Mini split systems feature a sleek, modern, an inconspicuous look that adapts well to interior design.
Indoor units are mounted up high, but you can install mini split units with remote controls; this lets you adjust the temperature without getting up.
Improves Health and Safety
Small and compact mini split systems are easier to clean, which cuts down on indoor air pollution in your home.
Units also come with built-in filters to reduce dust, debris, and allergens. Many homeowners also find that mini split systems improve air quality better than traditional heating and cooling methods.
Conserve More Energy
Unlike central air and heat, you can control which rooms receive hot and cold air.
You may not need to warm up or cool down that spare room you never use. All you have to do is shut off the spare room's indoor unit when you're not using it.
Everyone in the household has more control of their room temperature. If one person likes it toasty, they can crank up the temperature in their bedroom, without annoying their sibling who likes it cool.
Forget the Noise
Mini split HVAC systems are less noisy than older furnaces and central air systems. Quiet mini split units are ideal for bedrooms, home libraries, and study rooms.
Good Lifespan
Window units and space heaters put out after a few years (or even less!) Ductless mini split units can last up to 20 years with proper maintenance. That's why more homeowners are discovering the benefits of mini split systems for small homes.
How long your split units last also depends on the quality of your system and installation. High-quality units are bound to last longer, but installation plays a significant role. Homeowners can save money by hiring a professional and avoiding the costs of DIY installation mistakes.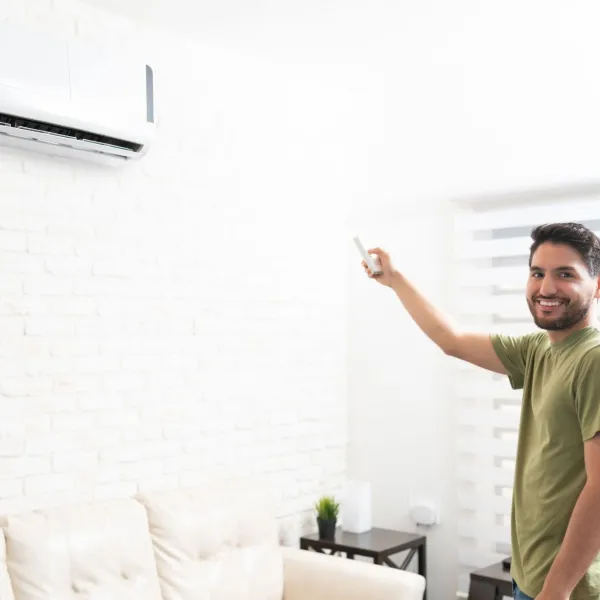 The Dos and Don'ts of Ductless Mini Split Installation
Another benefit of mini split systems is installation.

These systems don't require additional ductwork, which drives up costs and time. However, this isn't a sign to install mini split units yourself.
Indoor Unit Placement
The right unit placement is essential. Installing indoor units adjacent to the ceiling is a common DIY mistake.
HVAC technicians understand that indoor units must be installed at least 8-feet above the ground; this helps distribute air equally throughout a room and prevents it from heating and cooling the ceiling only.
Since indoor units need periodic cleaning, install them in easy-to-reach locations. Many homeowners prefer to install them near the bed for maximum comfort. They also work great above the window, but remember to align it with the window frame to achieve symmetry.
Avoid Installing in the Kitchen
The kitchen is the worst place to install a mini split indoor unit.
Your kitchen is already the hottest place in your home. There's no need to install an indoor unit there. Likewise, installing one on the other side of the wall will affect thermostat temperature readings.
You don't need to install one in your hallway either since no one really hangs out there. However, your living room, family room, or any other common area is fine.
Outdoor Unit Placement
The placement of your outdoor units also matters. There's a lot of opportunities to make DIY mistakes here.
Outdoor units need unobstructed airflow and enough room to pump out indoor air. Professionals will find an area with enough open space to install the outdoor unit. The unit should also be easily accessible for future maintenance service calls.
The outdoor unit should be mounted higher than the indoor unit; this helps the unit compressor function properly.
Very nice and knowledgeable people from office staff to the plumbers. Would definitely recommend using this plumbing company.
Linda G.
Outstanding work and very professional!!!

Mando C.
They were very professional and clean. Also did a great job on my air conditioning my house feels great.

Satisfied Customer
They replaced our heater and did an excellent job.

Satisfied Customer
Kyle Urban is great! He does beautiful work and is a great guy! We will request him personally from now on.

Kelly W.
Great job! Very professional and friendly! Thank you for coming out on short notice!

A.S.
1-800-Plumber fixed burst water pipe in my home. Hector and Chad explained the issue well, communicated timelines and completed work with an affordable price tag. I recommend their services.

Bhavna P.
Excellent work by all, starting with the ease of making an appointment, the arrival of the service crew in a timely manner. They were on neatly dressed, very pleasant, explained everything and took the little extra steps to make the visit a success. I have used this plumber three times now and have always had exceptional service from them.

Jan C. No surprise
costs at the end of a job On-Time
Committed to on-time arrivals