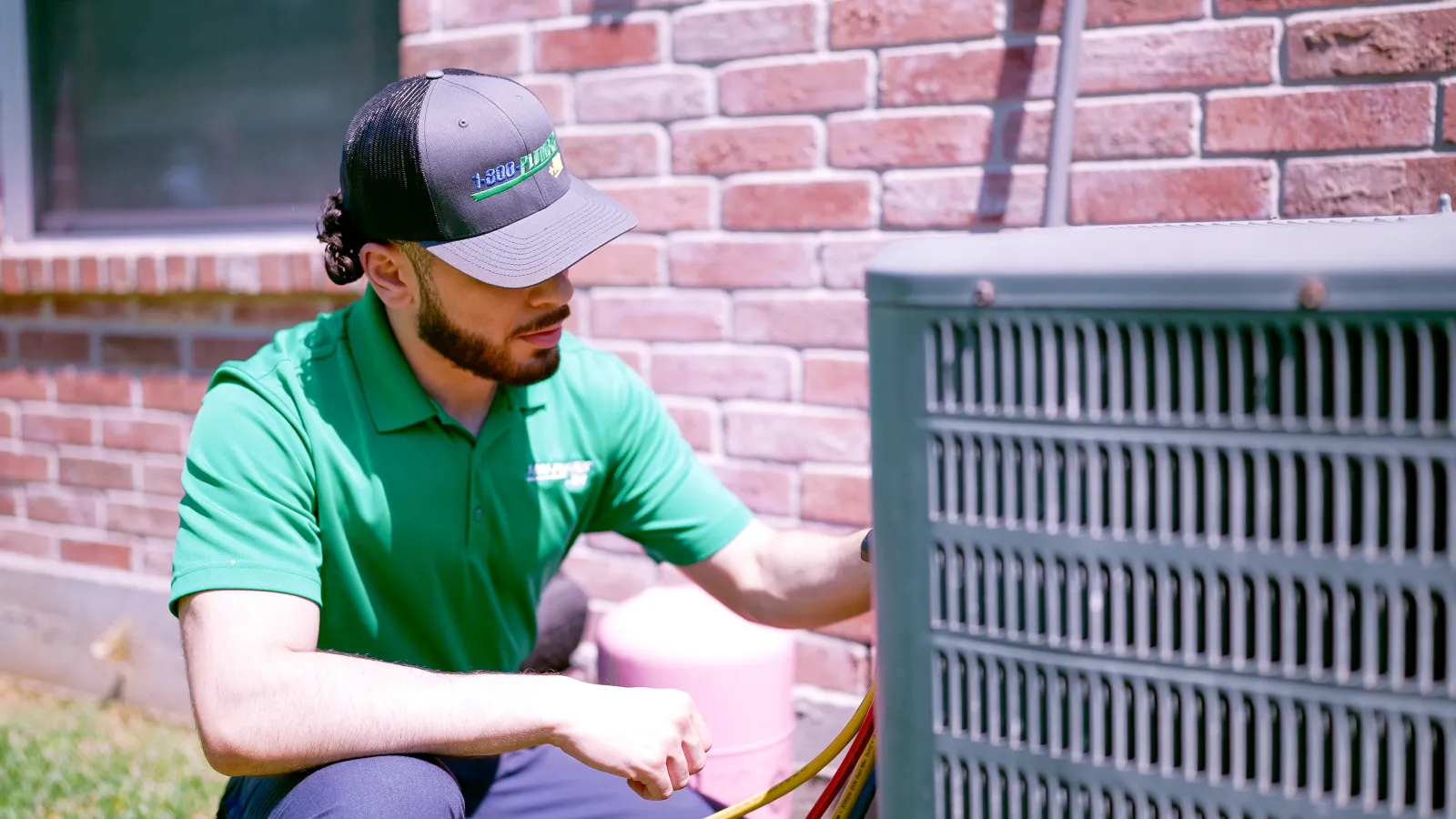 The name Monterey trusts for
Commercial Heating
Having a
HOME EMERGENCY?
Call or Find Your Nearest Pro!
The zip code you entered is not associated with one of our locations. Please visit our Locations page to find your closest location.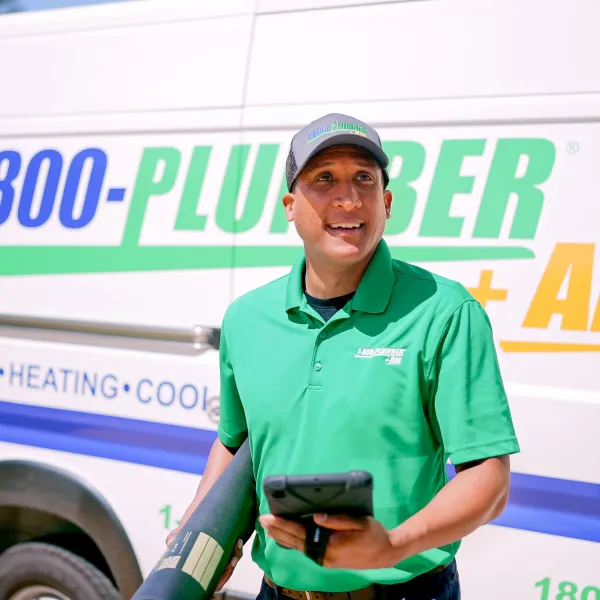 Your Commercial Heating Experts
1-800-Plumber +Air of Yukon
At 1-800-Plumber +Air of Yukon, we understand the importance of having a reliable and efficient heating system. When your heating system is not functioning properly, it can be disruptive to your business operations and can cause costly delays. Fortunately, our team of experienced technicians are always here for you. We have the expertise to service all types of commercial systems, from small office buildings to large apartment complexes. We provide comprehensive maintenance services, including cleaning, repairs, and replacement of components. Whether you need a large repair or just want routine maintenance performed, schedule an appointment today for a free quote. Our name is our number.

Ready to
GET IT FIXED?
Contact Us Now!
When Should You Call Commercial Heating Services?
If you arrive at work or school and notice that the building feels colder than usual, it's possible that one of your furnaces isn't working right. Furnaces, whether gas or electric operated, are complicated appliances and there are a number of things that could be causing it to malfunction. Here are some things to look for if you think the furnace isn't working.
Strange noises when the furnace is turned on.




The furnace refuses to turn on at all.




Your blower or fan runs constantly but doesn't seem to be producing warm air.




Your thermostat is blank or isn't working properly.




The pilot on your gas furnace doesn't light up.




Each of these problems is common when it comes to commercial furnaces. They are especially common in older furnaces or furnaces that aren't maintained properly. If you notice any of these things happening with your commercial furnace, it's time to

contact us

at 1-800-Plumber and call in the repair experts.





Repairs Serviced by 1-800-Plumber + Air of Monterey
1-800-Plumber + Air is licensed and equipped to work on residential as well as commercial furnaces. No matter where you're located or what your furnace is doing, we can diagnose the problem and offer you a timely repair. Here are some of the repairs that we offer.
Power Failure
The issue to your furnace might be something as simple as a flipped breaker or a faulty electrical connection. However, working with commercial electricity is dangerous and not encouraged without the proper tools and training. Lucky for you, the service technicians at 1-800-Plumber + Air have both of these things. If there's a simple or complicated electrical issue that's keeping your furnace from working, we'll diagnose the problem and repair it.

Dirty Air Filter
A dirty air filter is one of the most common culprits when it comes to a furnace not working properly. The air filter is designed to catch harmful particles and protect you from them. However, air filters that aren't changed every three to six months can get so dirty that they don't let air flow through them. This will result in little to no air coming out of your registers and could cause more serious damage to your furnace.

Broken Thermostat
The thermostat is the regulator of your heating and cooling system that controls the temperature in your building. It also tells your furnace when to turn on and off, which means that if it's broken, your furnace won't know what to do. The result is that your building will get progressively colder, but your furnace won't turn on because the thermostat is unable to tell it to.

Busted Fan or Blower

Your furnace is equipped with a fan or blower that propels air through the air ducts and out the registers of your building. If this fan isn't working, your furnace will heat up the air, but there won't be anything to blow it out of the registers. A good way to know if this is the culprit is if you hear your furnace running but don't feel any air coming out of the registers. This is usually a sign of a bad fan or a dirty air filter.

Ignition Failure

On gas furnaces, there are a number of components involved in the ignition process.

Blown Fuse

There are a series of fuses that help your furnace operate. If one of these fuses is blown your furnace will sound like it's trying to run, but nothing will happen. Fuses are easy to repair and replace, but it's difficult to know if that's the issue without the proper diagnostic equipment.

Poor Gas Flow

If there isn't enough gas flowing to the pilot and ignition of the furnace, it won't have enough juice to turn on. If this is the problem, you'll likely hear flames blowing in your furnace as it tries to ignite the pilot. However, after two or three tries and failures, your furnace will turn off and will need to be reset.

Frayed or Severed Wire

Both gas and electric furnaces have electrical components inside of them that help them to operate. There are dozens of wires that are prone to potential damage. If any one of these wires becomes frayed or severed, your furnace will fail to turn on. Electrical problems are tricky to diagnose without years of experience and diagnostic equipment.
How to Prevent Problems From Happening
Problems with commercial furnaces are only common in ones that aren't maintained and cared for. Maintaining your furnace isn't difficult, it only takes a little bit of time and discipline. Here are some tips and tricks to keep your furnace working as it should.
Change your air filter every three to six months or as needed.




Take the covers off of your furnace every time you change the filter and vacuum out the inside.




Put vented covers on any vent pipes to keep animals and debris from getting inside of them.




Have the service technicians at 1-800-Plumber +Air perform annual inspections and servicing on your furnace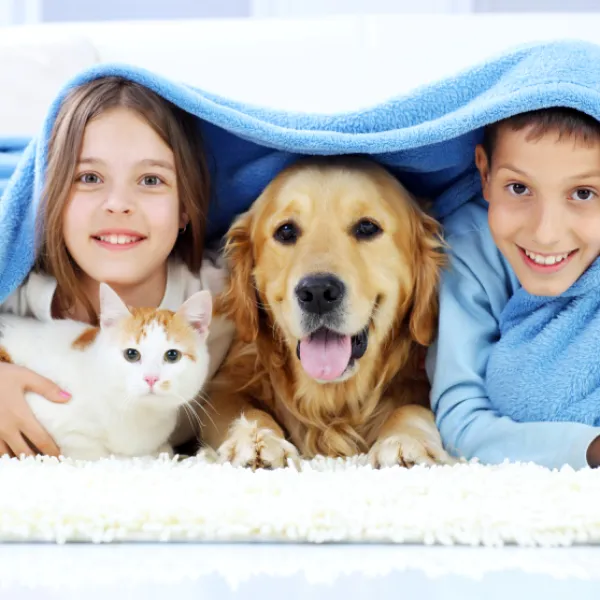 Why Call 1-800-Plumber +Air of Pearland
One thing that homeowners are looking for in an HVAC company is a team of trustworthy professionals that can perform any type of job. That's exactly what 1-800-Plumber +Air of Pearland is capable of providing. With our highly trained professionals, we utilize the latest technology to make sure that all jobs are done right. When it comes to prices, we quote you by the job and not by the hour. Even if you book an appointment at night, on weekends, or during holidays, you won't incur any additional charge. Even your living area will be left clean and orderly as well.
Aside from giving you great value for money, we also ensure convenience because when your HVAC systems break down at night or on weekends, our technicians will respond to your call anytime. We also deliver on promises and you'll have peace of mind because our prices don't have surprises.

Need Commercial Heating and Air Repair? Call Us!
If you're looking for a company that can give you the highest-quality service through craftsmanship, professionalism, integrity, and honesty, we at 1-800-Plumber +Air of Pearland is the name you can trust. Our team will get any job done in a professional manner.
Contact us
so you can experience professional and efficient service.
Wow wow wow, Paul was excellent. Fair price, honest, did everything he said he would do and more. Fixed a line not slopped and 2 breaks at the tap. I recommend this business any day of the week. Excellent. I will use them for all my plumbing needs. He let me use my online coupon.

Debra's Passion Boutique
Kyle did an excellent job. He was very thorough and explained everything from start to finish. I would strongly recommend Kyle for any plumbing you might have.

Kyle
Mason with 1-800-Plumber first listened to my issues and past experiences with other plumbing companies. He did a thorough diagnosis of the problem and found a solution, the correct solution which wasn't the most expensive solution. Thanks for your honesty Mason.

Carolyn P.
Outstanding work and very professional!!!

Mando C.
Kyle provided excelleent service as he always does. I have had some tricky plumbing problems and he has always solved the problem with efficient service and winning personality. He did a beautiful job on my pipe. He takes a lot of pride in his work .

Ruth L.
Plugged drain outside of house. Came out the next day, showed us the video of the tree branches in our line, gave me a quote over the phone and I had them start work. Finished in a few hours and left with our system drain restored.

Craig C.
My daughter Natalie Permenter actually ordered the service. I'm at her house during the day to keep my grandson. I was very impressed by Emanuel, the plumber that cam. He was very professional and seemed to really care about his clients. Natalie tells me the lady in the office also showed professionalism and a genuine desire to help. Emanuel was disappointed that he couldn't get the job done on day one; but promised to come back the next day. True to his word he was here bright and early. I am so impressed to finally find a company that really cares about the consumer; not just the dollar.

Judi W.
Tony and Carlos are awesome in what they do. They did a great job on about 20 different projects for my family and me. They did security lights patio lights front porch lights. Ran all the electrical for our new master bath remodel. Added on some new interior lights and changed out some switches. I have light where there once was darkness. Thanks guys.

Satisfied Customer
Positive: Professionalism , Punctuality , Quality New hot water heater installed same day as estimate. Very friendly and quick. Very thorough explaining everything. read less

Satisfied Customer
Positive: Professionalism , Punctuality , Responsiveness Up front pricing

Satisfied Customer No surprise
costs at the end of a job On-Time
Committed to on-time arrivals