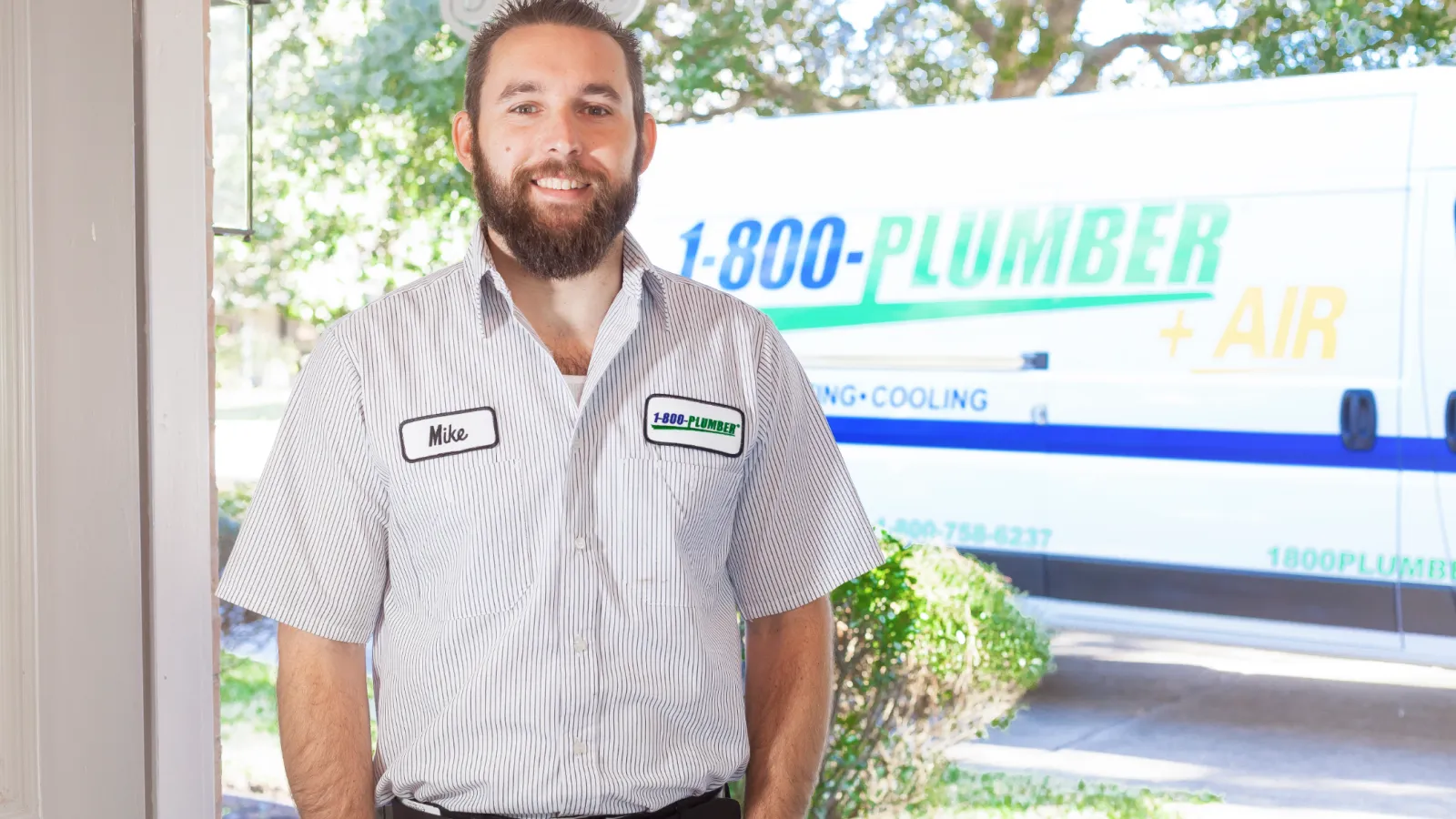 The Name You Trust for your
WATER HEATER REPAIRS
Having a
HOME EMERGENCY?
Call or Find Your Nearest Pro!
The zip code you entered is not associated with one of our locations. Please visit our Locations page to find your closest location.

Your Professional
SERVICES
Our Top Emergency

Services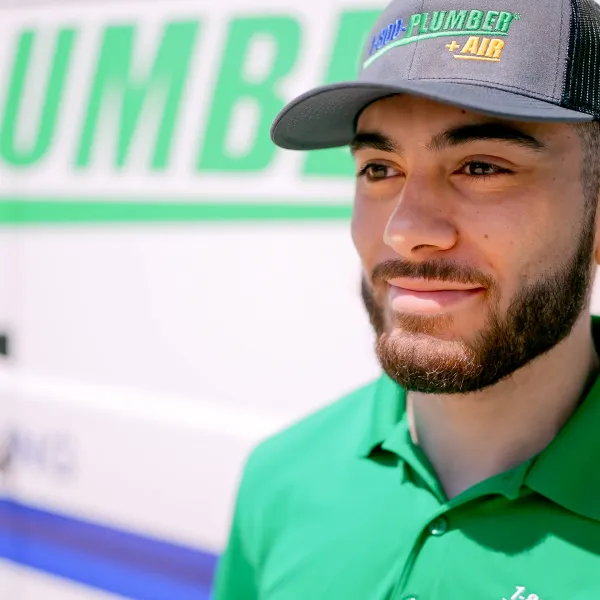 Servicing Your Electric Hot Water Heater
1-800-Plumber + Air of Delray

An electric water heater is the best option for those who don't have access to natural or propane gas but still want hot water. Electric hot water heaters fulfill the same duties as a gas water heater, but they do it while being powered by electricity instead of gas. While they are great commodities and necessities, several issues can happen with an electric water heater. In this article, I'll go over some of the pros and cons of electric water heaters as well as how to best maintain them.
Potential Problems for Your Electric Hot Water Heater
Overall, gas water heaters are more popular than electric ones, but there's definitely a time and a place for an electric water heater. Just like gas ones, however, electric water heaters can run into problems from time to time. If you've decided to purchase an electric water heater, here are some things to keep an eye out for.
No Hot Water
If you turn your hot water on to take a bath or a shower only to discover cold water coming out of your faucet, there's likely a problem with your water heater. Electric water heaters are equipped with a heating element that's responsible for heating your water. If this element goes bad or gives out, you'll need to replace it before you have access to hot water again.
Because your water heater is electric, there's also the possibility that your breaker has tripped. If it's not the breaker or the heating element, another potential culprit is that your water heater thermostat is broken. To access the thermostat and the accompanying reset button, you'll have to remove a cover on the top or side of your water heater. Try pushing the reset button, but if that doesn't work, you likely have a faulty thermostat.
Not Enough Hot Water
If your hot water runs out halfway through your shower, there's a chance that your tank is too small or you have electrical issues. People often buy a water heater that can suit their immediate needs. If, however, you have children or otherwise add to your household, you might have to upgrade to a larger water heater. Your existing water heater has a limit to how much water it can hold. If you use it up too fast, an electric water heater takes an hour or more to heat up a fresh batch of water.
Water Too Hot to the Point of Scalding the Skin
A less common but still possible issue with your electric water heater is that the water might be too hot. Luckily, this is a reasonably easy problem to solve. It's almost always because your water heater thermostat is turned up too high. Turn the temperature down on your water heater thermostat to get your water back to a safe temperature. Depending on the age and style of your water heater, the thermostat will either be underneath an access panel or near the base of the water heater near the control switches.
Water Leaks
Just as with all water heaters, leaks are an ever-present threat for electric water heaters. Leaks can occur at the top, bottom, or sides of an electric water heater, and none of them are good. Contact Us at 1-800-Plumber + Air of Delray to fix your leak and get your water heater running again.
Sediment Buildup in your Water Heater Tank
Another problem that electric and gas water heaters run into is sediment building up in their tanks. Sediment is especially common in older homes with copper, steel, or cast-iron water pipes. Over time, the pipes rust or sediment gets lodged inside them and ends up in the holding tank of the water heater. If enough sediment builds up, it will start to discolor your water or reduce the water pressure inside your house.
Pros and Cons of an Electric Hot Water Heater
If you have the option of choosing between an electric water heater or a gas one, here are some of the pros and cons of electric water heaters.
Pros
More eco-friendly than gas water heaters.
If you want to do your part in preserving the earth, then electric water heaters are a cleaner option. They use a renewable source of power rather than gas water heaters which require fossil fuels to operate.
Don't have the risk of a gas explosion.
Modern gas water heaters are safer than old ones, but there's always a risk of fire or explosion anytime there's gas involved. If you don't want to deal with this hassle, choosing an electric water heater is safer.
Easier to operate and install.
Electric water heaters are also easier to operate and install than gas ones. It's much easier in most cases to run an electric wire to a water heater than it is to reroute the gas line in your house. They're also easier to operate in that you don't have to relight the pilot if it goes out.
Require very little maintenance.
All in all, electric water heaters require very little maintenance outside of occasionally flushing the tank to clean out mineral deposits. You can do this yourself, or you can Contact Us at 1-800-Plumber + Air of Delray, and we'd be happy to service your electric water heater for you.
Cons
More expensive to operate than gas water heaters.
While electric water heaters are more eco-friendly, they're also more expensive to operate because gas is cheaper than electricity.
Water takes longer to heat up.
Once you use up the water supply in your water heater tank, electric water heaters take longer to heat new water than gas water heaters do.
Water doesn't get as hot as with gas water heaters.
Modern technology has primarily done away with this problem, but there are still times when an electric water heater simply doesn't make water as hot as gas water heaters do.
Who Can I Call for the Best Electric Hot Water Heater Service?
Whether you need your electric water heater serviced, repaired, or installed, contact the professionals at 1-800-Plumber + Air of Delray. No matter what your needs are, we've got you covered. We perform regular maintenance checks on your electric water heater as well as repairing leaks or replacing heating elements. We'll even remove your old water heater and install a new one if the old one is beyond repair or you want to upgrade to a larger one. Call us today or visit our website to make an appointment.
Ready to
GET IT FIXED?
Contact us now!
"They were very professional and on time, the technician did what he was suppose to do then cleaned up and left me with instructions on how to finish installing the parts after I finish doing some tile work that needs to be done."
Andrei G.

Very professional and knowledgeable. The office staff communicated well and were helpful and courteous. We had a major plumbing job done. The cost for all they did was reasonable. The service pro tech, Emanuel Reyes did a great job! We will definitely recommend 1-800 plumber of Pearland,

Wanda N.
Kyle provided excelleent service as he always does. I have had some tricky plumbing problems and he has always solved the problem with efficient service and winning personality. He did a beautiful job on my pipe. He takes a lot of pride in his work .

Ruth L.
Had a plumbing issue on a Sunday afternoon. Joey came out and got the problem resolved. He was very courteous, professional and knew exactly what to do.

Satisfied Customer
Nick was very nice, professional, and explained what he was going to do first and if we had to do something else we talked first. Nick knew his job. Great work. Appreciate you!

Evonne H.
Nick did a great job and very nice and professional. Thanks

Evonne H.
Swayze did a great job and was very courteous polite, and knowledgeable .

Satisfied Customer
Had a problem with my drain. Representative came out and knew exactly what was wrong. They fixed it the problem fast and customer service was great! Will definitely use them again!

Adrian B.
"1-800-plumber +Air is an A+ company !!! Our plumber was Robert , he was very knowledgeable and friendly! He was efficient and got the job done !l fixed two toilets for us! Thank you so much!! I highly recommend"
Diana M. No surprise
costs at the end of a job On-Time
Committed to on-time arrivals