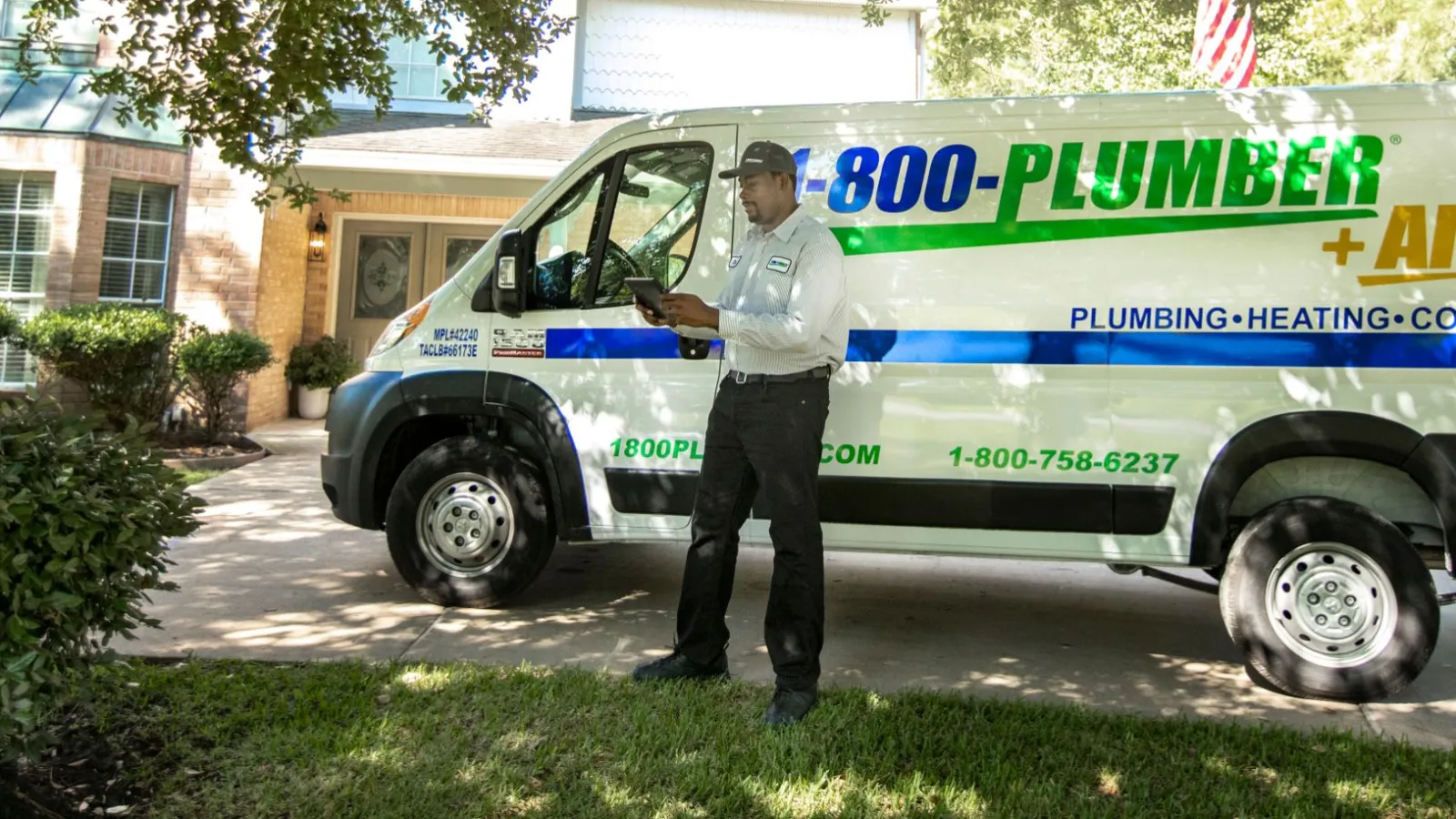 1-800-PLUMBER +AIR
Broward County Plumbing Services
Having a
HOME EMERGENCY?
Call or Find Your Nearest Pro!
The zip code you entered is not associated with one of our locations. Please visit our Locations page to find your closest location.

Your Professional
SERVICES
Our Top Emergency

Services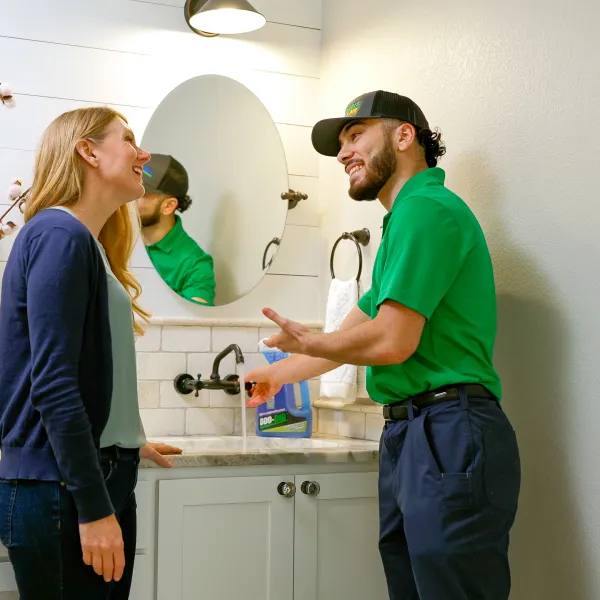 Broward County's Plumbing Experts
1-800-Plumber +Air of Broward County

Whether you have a plumbing emergency or you're looking for general plumbing services for your home, 1-800-Plumber + Air of Broward County is the best choice for plumbing services in Broward County. With our team of licensed and background-checked plumbers, you can rest assured that you're getting the best service available. We offer services for plumbing repairs, plumbing installations, and plumbing maintenance to keep your plumbing system in good working order. Our plumbers are always ready to help you with all your plumbing needs, and we offer same-day service so you can get the help you need fast.
Ready to
GET IT FIXED?
Contact Us Now!
When Should You Call a Plumber?
Some plumbing issues are relatively minor and can be fixed with the right tools and some concentration. However, there are times when a DIY approach can be dangerous and ineffective. These are situations when you need to call a professional plumbing service, such as 1-800-Plumber +Air of Broward County.
Sewage Backup
Severely clogged drain pipes can lead to sewage backups. If wastewater doesn't have a way out of your home, it's going to come back up through your toilet or other drains. Not only is this incredibly unpleasant, but it's also very dangerous, due to bacteria exposure. Sewage backup can also happen due to outside causes, such as tree roots getting stuck and clogs and decays with your municipal sewer lines.
If you see or smell sewage re-emerging, don't try to fix it yourself. Call 1-800-Plumber +Air of Broward County for emergency plumbing services. We'll arrive quickly and determine the best course of action for your drains.
No Water Pressure
There are ways to fix low water pressure yourself, such as replacing your pressure regulator or flushing sediment out of your water heater. But if you're not getting any water from any of your faucets, you need a professional plumbing company. Once you've confirmed you're not getting any water and that you haven't accidentally shut off your water, call 1-800-Plumber +Air of Broward County.
Low water pressure is also a good reason to call for professional plumbing help. 1-800-Plumber +Air of Jupiter may find that your pipes are severely clogged and/or leaking, causing the pressure to drop significantly. Remember: just because water isn't coming out of your faucets doesn't mean it's not going somewhere else. Check your home for any signs of water damage. If you find any, shut off your water, and call our emergency plumbing services.
Intense Clogs
Some clogs can be solved with a plunger, drain snake, or baking soda and vinegar solution. Others are too big or too far down for anyone but professional plumbing companies to handle. If you can't get rid of the clog after a few rounds of plunging, snaking, or chemicals, call 1-800-Plumber +Air of Broward County.
Our expert plumbers can use special cameras to peer far down inside your pipes and determine the obstruction. Whatever you do, never use store-bought chemical cleaners to unclog your drains. While these are easy to use and can temporarily get rid of some clogs, they're corrosive and can cause lasting damage to your pipes.
Leaking Water Heater
At least once a week, you need to check your water heater for any signs of leakage or other damage. If present, call 1-800-Plumber +Air of Broward County right away. A leaking water heater doesn't just affect your ability to shower or wash dishes. It can also be incredibly dangerous.
One danger from leaking water heaters is water damage, which can lead to mold forming and spreading. It's not just water that can leak out of water heaters. Gas can trickle out and cause a fire and explosion. Turn off your water (and if necessary - gas), and call 1-800-Plumber +Air of Jupiter to discuss repair or replacement options for your water heater.
What Plumbing Tools Do I Need?
Some of these plumbing tools are ones you're likely already familiar with and have in your home. Others might be new to you. Don't worry, as 1-800-Plumber +Air of Jupiter will give you the rundown on all of them.
Plunger
Don't just rely on one plunger. You should have at least one for each device (to prevent cross-contamination). For your toilet plungers, be sure to get one with a flange on the end. These can be identified by their bell-like shapes. Plug your clogged sinks/bathtubs and fill them with a couple of inches of water so you can achieve the tightest seal possible. If several rounds of plunging aren't making any difference, call 1-800-Plumber +Air of Broward County for further assistance.
Drain Snake
Here's one kind of snake you should welcome in your home. Also known as an auger, a drain snake is a long, usually metal device that goes into your drain. As you carefully release it into your drain, it can break up clogs with some serious force. However, you have to be careful.
Improper usage of a drain snake can cause damage to both your drains and to your body. Move slowly to avoid scuffing and injury from their fast recoil. Check to make sure a drain snake is the right size for your drains before you purchase it, and be sure to clean it regularly. Motor oil can also help maintain your snake's longevity.
Pipe Wrench
When you imagine a plumber's wrench, you probably think of a pipe wrench. These have powerful grips that can twist pipes without damaging them. Make sure to only use this on soft pipes and round fittings. You don't want to use these on nuts, for instance, unless it's rounded and no other wrench will work.
Make sure your pipe wrench is properly sized for your pipes. Get a firm grip, and close the jaws on the pipe. Turn the pipe carefully with one hand, and press the release button to remove the wrench. Make sure you keep your pipe's jaws clean to ensure the best grip possible.
Another good type of wrench to have is a basin wrench, which can get into areas that other wrenches can't so easily. Needle-nose pliers can also be very useful for tight spaces.
Plumber's Putty
Plumber's putty is a non-adhesive material for sealing plumbing fixtures. It's similar to caulk, but it can be removed without any issues. Ask any plumber, and they should have putty in their kit.
Take a portion of the plumber's putty out of the tub and mold it to fit over whatever area needs to be sealed. Get rid of your putty if it's dried and won't roll. Avoid using it on plastic or metal threaded pipes.
Plumbing Safety Tips
Plumbing is important work, but it can also be very dangerous. Before you try anything, make sure you're following all of these safety tips:
Protective Gear
You need to protect the inside and outside of your body when working on your plumbing. Wear safety gloves and goggles to protect against wastewater. If you want to feel even safer, use a full-face mask. This can also be very useful if you're using a drain snake and don't want to feel the wrath of the recoil.
A proper respirator is also important for protecting you from dangerous airborne chemicals. If you're working around dust and other irritants, you can keep your lungs safe with a quality respirator. These can also keep you safe against exposure to dangerous sewer gases.
Move Carefully
If you can't do a plumbing job carefully, you shouldn't do it all. Rushing will only result in unsatisfactory work and possibly injury to yourself and others. Focus on one task at a time, and you'll be both safer and more successful.
Keep a clean work area, moving any tripping hazards out of the way, and wear shoes with a tight grip to prevent slippage. If you're transporting anything heavy, be sure to lift with your legs, not your back. Make sure there's at least one other person in the house in case you get hurt.
Stay Within Your Comfort Zone
There are more resources than ever for learning plumbing techniques. However, that doesn't mean just anyone should try to replace a toilet or fix a burst pipe. If you don't feel comfortable trying something, you shouldn't.
It's understandable if you're concerned about costs. While some plumbing companies will charge excessive rates for their services, 1-800-Plumber +Air of Jupiter is different. We charge exclusively based on the job, not by the hour.
Broward County Plumbing You Can Count On
If you need a professional plumbing service in the Broward County area, call 1-800-Plumber +Air of Broward County. For more than 20 years, 1-800-Plumber +Air has assisted home and business owners across the country with plumbing needs, including emergency plumbing repairs. Contact us today if you have any questions or would like to schedule an appointment.
Apart from the services we offer, there's a lot that makes us stand out from the rest of the pack. First, we listen! We strive to give our customers exceptional service, which includes listening to your needs. Our technicians will listen and come up with a practical and lasting solution. We encourage our clients to ask questions whenever they need clarification. We also ensure we explain our proposals thoroughly and keep you informed every step of the way. So give us a call today!
What to Ask A Plumber
The following is a list of the best questions to ask a plumber to help you make the right decision:
1. Is This the Total Cost?
Be wary of companies that love giving you a free estimate over the phone. A professional company should come to your house, evaluate the plumbing issue and tell you the approximate repair costs.
After getting the quote, ask if it includes materials and labor to determine whether to take the deal. Some deals might look good on paper but turn into huge expenses because they bear many hidden costs.
2. Is This a Flat or Hourly Rate?
Some contracts state that you'll bear any reasonable costs during the repairs, which could be a catch. Therefore, it's vital to ask if the estimate is a flat rate (inclusive of labor costs), or the company charges an hourly rate. The issue with the latter is that although the materials have a fixed price, the overall price keeps increasing depending on the number of hours the plumber will take to complete the job.
3. When Should I Pay You?
You must ask what payment terms the company accepts. If a company asks for a 100% payment before working, then walk away. You might pay the whole amount then get substandard services, which can be frustrating. The best option is a business that uses milestones because it allows you to pay only after a certain amount of work is done. For instance, some contractors may require that you pay at 25% intervals of the whole project.
Hourly charges are great but can be problematic if the plumber takes ages to complete the job.
4. Do You Clean Up Your Messes?
Not all plumbing companies clean up their mess. Some might leave boxes, old parts and debris that was clogging pipes or sewers unattended. Always ask if a company cleans up their mess and, if not, ensure they don't charge you for it.
Other Plumbing Companies Vs 1-800-Plumber +Air of

Broward County

and How They Are Better

If other plumbing companies have disappointed you, then here is good news for you. 1-800-Plumber +Air is among the most skilled plumbing companies in Broward County with over two decades of experience. This plumbing service has created a solid reputation over this time and served many customers all over Broward County.

One thing that makes this company unique is that it allows you to pay after service. That way, you can verify if the job is well done before spending your hard-earned bucks.

Also, 1-800-Plumber +Air of Broward County offers 24/7 emergency plumbing services, ensuring all Pearson's residents receive any urgent plumbing assistance at any time of day or night.

If you want a plumbing company in Broward County that:
Uses advanced technology to ensure high-quality work

Never charges extra costs on weekends, holidays and nights

Has highly-trained professionals

Cleans up its mess after all jobs

Has no surprise prices after the service, and is

Highly professional
Then 1-800-Plumber +Air of Broward County is the best fit for you!
Outstanding work and very professional!!!

Mando C.
"Had them install 3 faucets. Tech (Dustin) was on time and professional Nice job, clean and neat. Had tiny problem, called and he was here right away. Great and will use them again"
Wilbert H.

Great service and knew exactly what to do. Kyle, was very nice! When I need a plumber, I'll call 1-800-plumber and ask for Kyle

David D.
Had a problem with my drain. Representative came out and knew exactly what was wrong. They fixed it the problem fast and customer service was great! Will definitely use them again!

Adrian B.
My daughter Natalie Permenter actually ordered the service. I'm at her house during the day to keep my grandson. I was very impressed by Emanuel, the plumber that cam. He was very professional and seemed to really care about his clients. Natalie tells me the lady in the office also showed professionalism and a genuine desire to help. Emanuel was disappointed that he couldn't get the job done on day one; but promised to come back the next day. True to his word he was here bright and early. I am so impressed to finally find a company that really cares about the consumer; not just the dollar.

Judi W.
So nice and professional.

Sharen B.
I was very impressed with Nick and that he was very professional. This was the first time we had used 1-800 Plumber and it wont be the last. Nick went above and beyond. read less

Satisfied Customer
Chad was very informative and professional. He and his co-worker are a very rare breed in that they fully prepared to go to work and get the job done right then. I would definitely recommend and use again Chad an 1-800-plumber.

Kenneth C.
Alex was just wonderful. He explained everything did a great job and was friendly and courteous. Very professional in every way.

Satisfied Customer
I had Kyle U as my plumbing tech. He did a great job and worked really hard to get to the bottom of things (like roots). He was also polite and honest.

Linda D. No surprise
costs at the end of a job On-Time
Committed to on-time arrivals