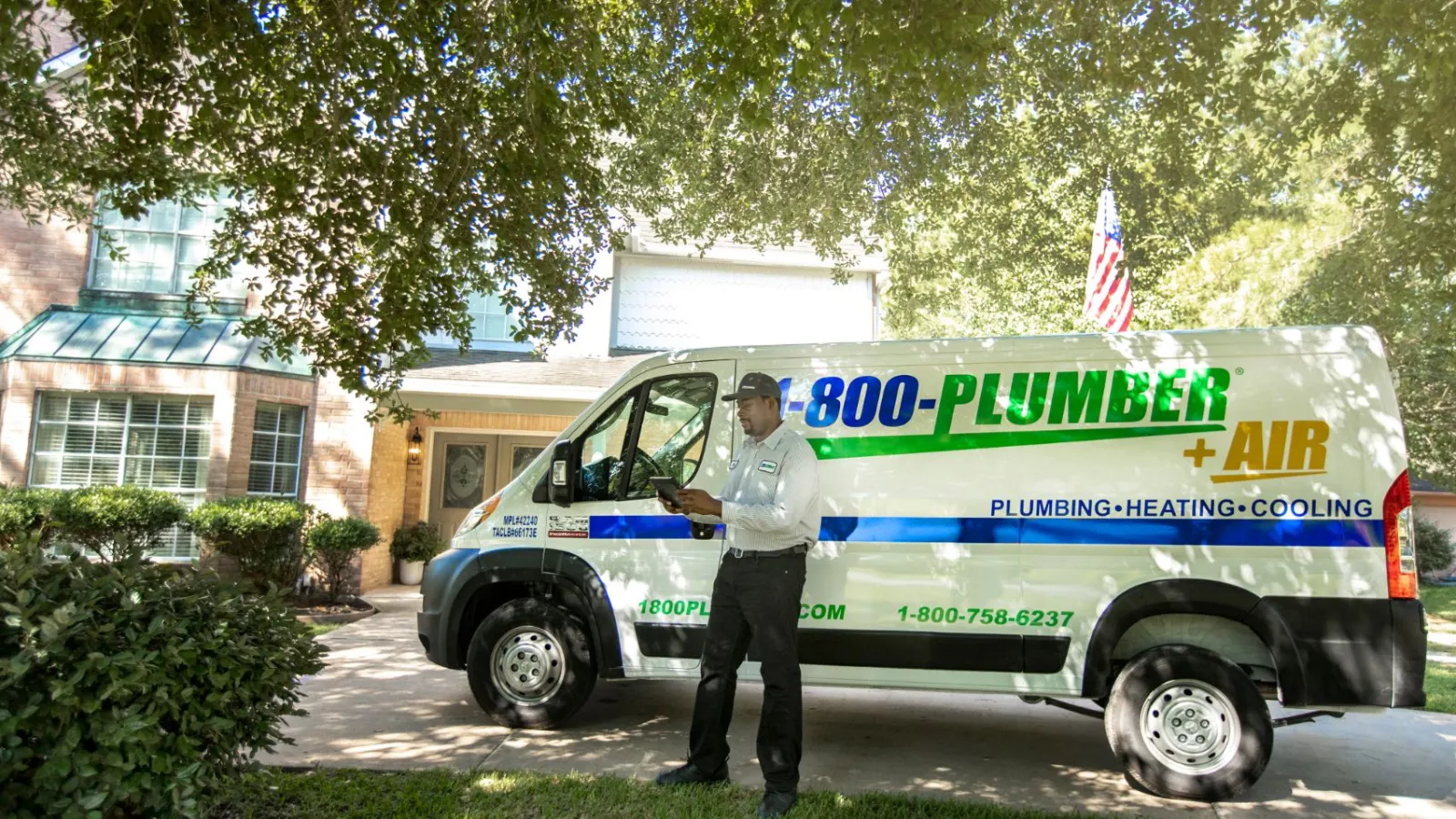 The Name You Trust for your
COOLING NEEDS

Having a
HOME EMERGENCY?
Call or Find Your Nearest Pro!
The zip code you entered is not associated with one of our locations. Please visit our Locations page to find your closest location.

Your Professional
SERVICES
Our Top Emergency

Services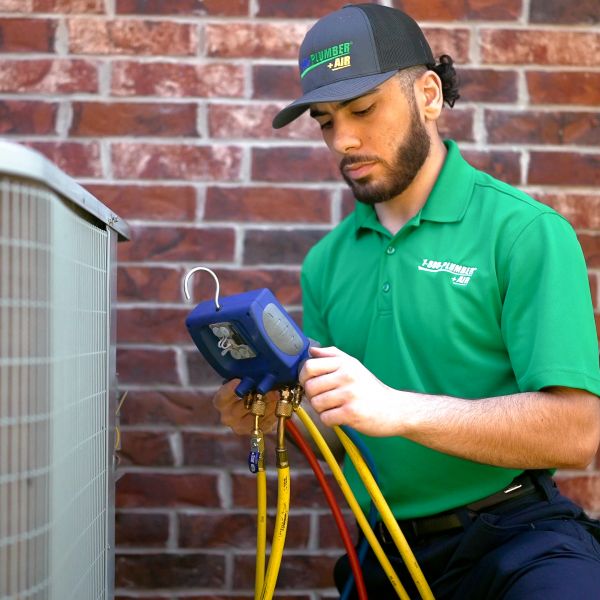 Air Conditioning Installation Cost Factors
1-800-Plumber +Air of Delray Beach
A functioning air conditioning system is a must for all homeowners, especially in a place like Delray Beach, Florida, where summer temperatures can get into the 90s. However, air conditioning installation can be fairly expensive, and you need to make sure you can afford it. This is 1-800-Plumber +Air of Delray Beach's guide to understanding the different air conditioning installation cost factors.
Ready to
GET IT FIXED?
Contact Us Now!
Why Should You Install New Air Conditioning?
If you already have an air conditioning system that's still functioning, is it impractical to replace it? Absolutely not. This section will help you figure out if it's time to replace your system.
Age
An air conditioning system usually can't last for more than 20 years, and even that can be pushing it. You should be looking into new systems if yours is 10-15 years old. Try to get it replaced before it gets too hot and air conditioning installation companies are harder to book.
This is why it's good to schedule annual air conditioning maintenance appointments. Small acts like cleaning the condenser unit and evaporator coils can make a lasting difference. Call 1-800-Plumber +Air of Delray Beach to schedule a yearly inspection to help your A/C last longer.
Increased Energy Costs
Another good sign that your A/C is past its prime is if your cooling bills keep going up with no clear explanation. If your system isn't performing properly, it's going to have to work harder. Unfortunately, it'll mostly end up expending more energy without doing anything for you. At this point, your current system can dig a further hole into your wallet.
There are practical measures you can take to keep your cooling costs reasonable without affecting your overall comfort levels. Purchase a smart thermostat that changes the temperature based on whether anyone's home. Don't turn your A/C off when you leave, because it'll just use a surplus of energy when you turn it back on. You can also keep your home cool by running ceiling fans counterclockwise and waiting until the evening to do laundry.
Frequent Repair Calls
Even the best A/C repair companies know when a system is past its prime. We can do repairs if you want them, but in many cases, you would be better off just replacing your system. While the initial investment can be high, the savings from not having to call for constant repairs are worth it.
This is another reason why it's so important to work with a reputable company. An unlicensed or unresearched air conditioning installation company could result in an inefficient installation. This could lead to a malfunctioning and potentially dangerous system. Call 1-800-Plumber +Air of Delray Beach for professional air conditioning installation you can trust.
Changing Needs
You might've needed a larger A/C when your children were younger and still lived with you. But if they've moved out or you're dealing with another domestic change, a bigger system can be unnecessary. You also might've mis-sized your A/C unit and need one that works better for your household.
If there's any part of your home that's not getting a suitable amount of cool air, you should look into air conditioning installation. Call 1-800-Plumber +Air of Delray Beach for help with finding the perfect A/C for your home.
How Much Does Air Conditioning Installation Cost?
There's no set number for how much air conditioning installation costs because there are too many variables to consider. However, you should expect to spend at least a few thousand dollars on a quality installation. These are some of the main factors affecting air conditioning installation cost:
Building Size
The air conditioning needs of a retail store are different from that of a two-story home. Your A/C should be able to move cool air to every part of the building. The bigger the space, the more expensive it's going to be.
However, don't feel obligated to get a bigger air conditioning because you think it's going to work better. There are excellent, smaller air conditioning systems that work great and keep you from wasting money and energy. At 1-800-Plumber +Air of Delray Beach, we carefully measure your space to determine the right size A/C.
Project Length
The more area to cover, the longer air conditioning installation is going to take. Subsequently, the more expensive it's going to be. That is, if you're working with a company that charges by the hour. While installation shouldn't take more than a day, a five-hour job and an eight-hour job can have pretty severe differences.
At 1-800-Plumber +Air of Delray Beach, we always charge by the job, not by the hour. After measuring your home, we'll give you a price and stick to it. We're committed to create trusting relationships every way we can, and we know that starts with honesty and integrity.
Type of A/C
While a central air conditioning system with ductwork is probably the most well-known, another kind has been gaining momentum. Ductless mini-split systems take up less room and are more efficient than central air. However, they can also be more expensive and more demanding.
Since there are no ducts sending air through vents, you need to install an indoor unit in multiple rooms. This can become very costly, especially if you have multiple bedrooms. You also need to clean the filters at least once a month. If your home and your budget can handle it, a ductless mini-split system can be a great investment.
Installation Time
If it's the middle of summer and you suddenly realize you need a new A/C, call right away. However, you should be prepared to pay more than you would in the spring or fall. Schedule a maintenance inspection when it's still reasonably cold out. Then, decide if you're ready for a new air conditioning installation.
Save on Air Conditioning Installation Cost. Call Us!
When it comes to air conditioning installation, you want the best, but you don't want to break the bank. At 1-800-Plumber +Air of Delray Beach, we help you to save both energy and money. Contact us today if you have any other questions about air conditioning installation cost or would like to schedule an installation.
I had Kyle U as my plumbing tech. He did a great job and worked really hard to get to the bottom of things (like roots). He was also polite and honest.

Linda D.
Emanuel Reyes did a very thorough job and was very courteous.

Charles M.
Nick did a great job and very nice and professional. Thanks

Evonne H.
Kyle Urban is great! He does beautiful work and is a great guy! We will request him personally from now on.

Kelly W.
Plugged drain outside of house. Came out the next day, showed us the video of the tree branches in our line, gave me a quote over the phone and I had them start work. Finished in a few hours and left with our system drain restored.

Craig C.
Emanuel was excellent. He fixed our issue very quickly and explained exactly what the problem was and how he fixed it. Very friendly and trustworthy!

Kyle S.
Great job! Very professional and friendly! Thank you for coming out on short notice!

A.S.
This is a very professional and helpful team! Would definitely recommend to all my friends and family in the Houston area!

Tyler S. No surprise
costs at the end of a job On-Time
Committed to on-time arrivals