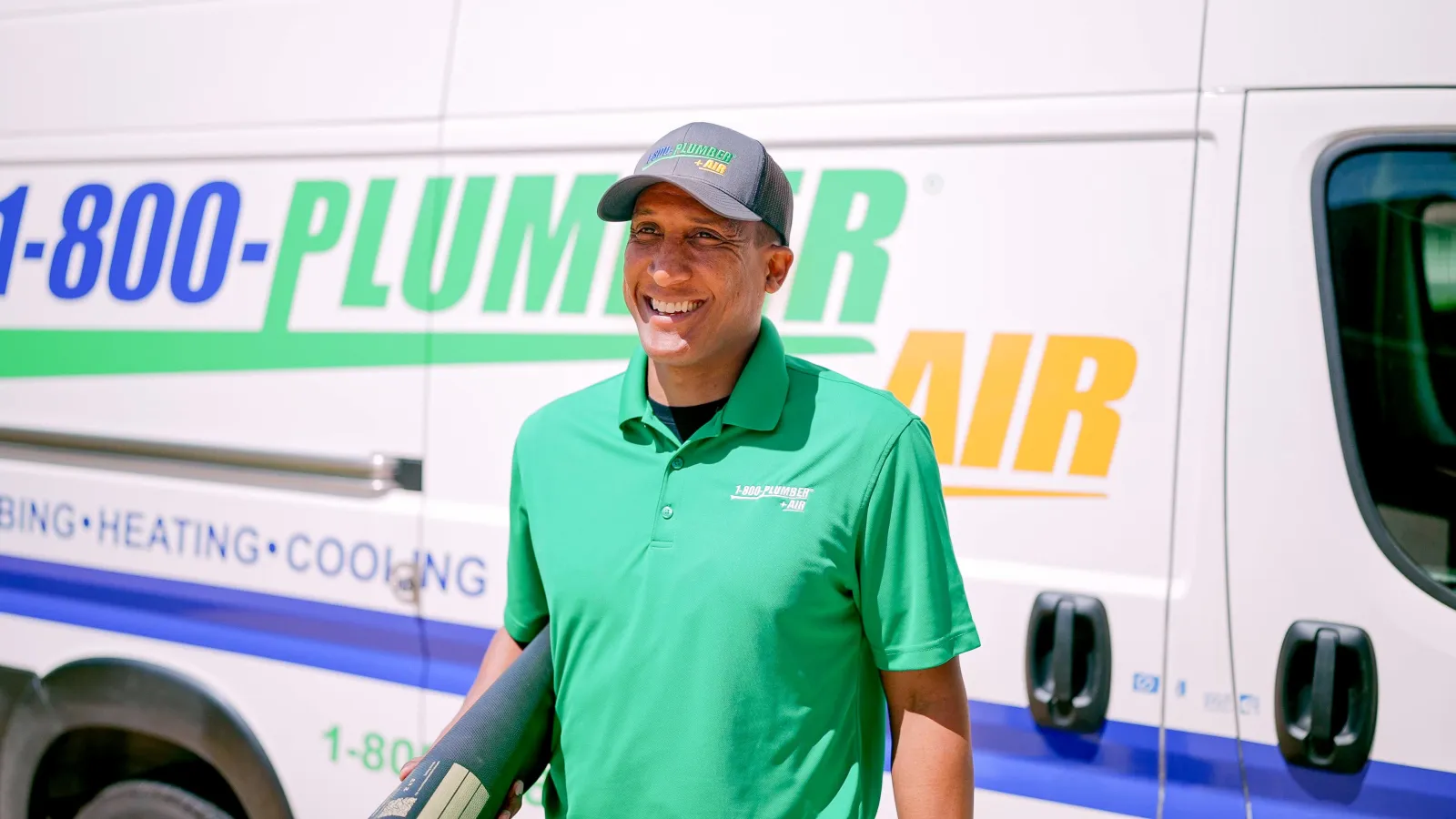 The Name Clearwater Trusts for
WATER LEAK SERVICES
Having a
HOME EMERGENCY?
Call or Find Your Nearest Pro!
The zip code you entered is not associated with one of our locations. Please visit our Locations page to find your closest location.

Your Professional
SERVICES
Our Top Emergency
Services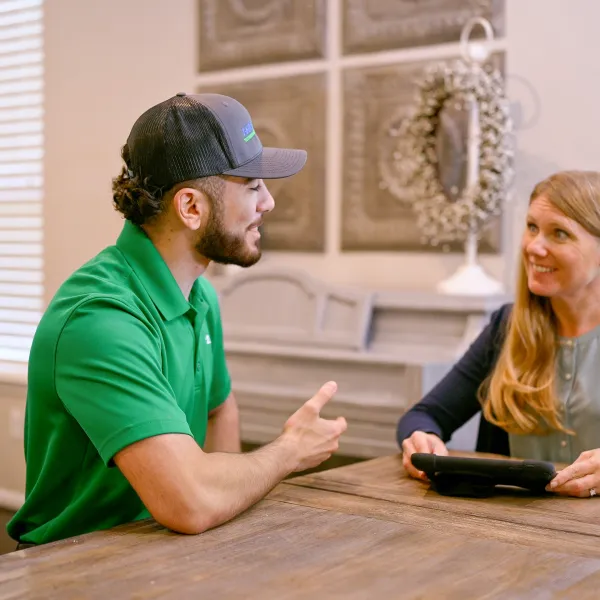 Low Water Pressure
1-800-Plumber +Air of Clearwater
You've probably dealt with low water pressure at one point or another in your life. We all know the feeling, at least, of a shower with "great" water pressure. Or when you're doing the dishes and the water pressure is too low to clean then while running the faucet. Or, the worst, when you're in the shower and the water pressure is lower than yesterday, making it difficult to get the shampoo out of your hair. Low water pressure could be a minor fix, or it could be a major fix if something is wrong with your plumbing.
Of course, you can always rely on professionals at 1-800-Plumber +Air of Clearwater to come to your rescue in an emergency. However, keep reading to learn what the cause may be, and how to fix it.
The average household uses around 300 gallons of water a day, we never think about the low pressure until the toilet doesn't want to flush, or the low pressure in the shower makes the shower a lot longer than planned.
Ready to
GET IT FIXED?
Contact Us Now!
Reasons you may have low water pressure
There are many reasons your water pressure may be low and the issue could be simple or major. But before you try to fix anything on your own, it's best to read up on what may be the issue, and get a set of professional eyes on the problem.
Water supplier issue
You may be experiencing low water pressure because your water supplier is experiencing issues. Before you start looking for the issue, ask around, if your neighbors are experiencing it too. It's probably a city wide issue.
Your pipes may be clogged
We don't think about clogged pipes being an issue for low water pressure. But a clog can happen on any pipe, but this clog could be anywhere underneath your house so it will be time to call a plumber. Because even a small clog can cause low water pressure. And with it being an intake pipe the last thing you want to do is pour abrasive chemicals down there and contaminate your drinking water.
A clog in the pipes can cause low water pressure because your water can't move through it as fast as it needs to for higher pressure. A clogged pipe isn't just inconvenient for water pressure. A clog can cause worse problems down the road, like a burst pipe. If you suspect you've got a clogged pipe, like maybe something was flushed that shouldn't have been or you can't find an issue somewhere else, it's time to call a professional.
Corroded pipes
Pipes in older houses have an expiration date because they do corrode after time. If a pipe has corroded in your house, it means there's a leak somewhere, and it could just be a small leak to start before it becomes an expensive and damaging problem.
If you know it will be a cold night, keep the cabinet doors open underneath your sinks. This may sound crazy, but there's actually a good reason for this.
Letting warm air from the house into your cabinet will allow it to circulate your pipes. The warm air prevents the pipes from freezing.
A leaking pipe
A leaking pipe can cause low water pressure because less water is flowing through to your faucets and shower heads and instead is leaking somewhere in the house. This can cause a massive issue down the line with either a burst pipe or interior damage to the house. If you can see where a pipe is leaking, make sure to call a licensed plumber to help you fix the problem. Sometimes leaks aren't always visible though, and it'll take a professional to figure out where the leak is.
What do you do if you find a leak?
Find and fix any leaks
No matter how minor a leak may seem, you must never put off fixing a leak—always address them right away.
Inspect your pipes in the spring after winter to see if there is any damage, and have all leaks repaired as soon as possible. If you don't trust yourself to do the job, call a plumber to check it out for you. Don't rest until you know that you've identified and addressed every leak and go back to enjoying your nice water pressure again.
Leak credit
If you did experience a major leak, the City of Pearland may offer you a credit to customers who qualify. The usage must exceed three times than the same period over the prior year, You can only do one request a year. You must submit a "Leak Adjustment Form" with the City of Pearland.
Find your water shut-off valve
If you don't know where your water shut-off valve is, it's time to locate it now. If you ever encounter a burst water pipe or a leak, you'll want to switch off the valve immediately.
These can be found in one of these common places. The crawl space where the water line enters the home. The garage where the water line enters the wall or ceiling, near the water heater or laundry hookup, or outside near the foundation usually protracted by a clay pipe or concrete ring.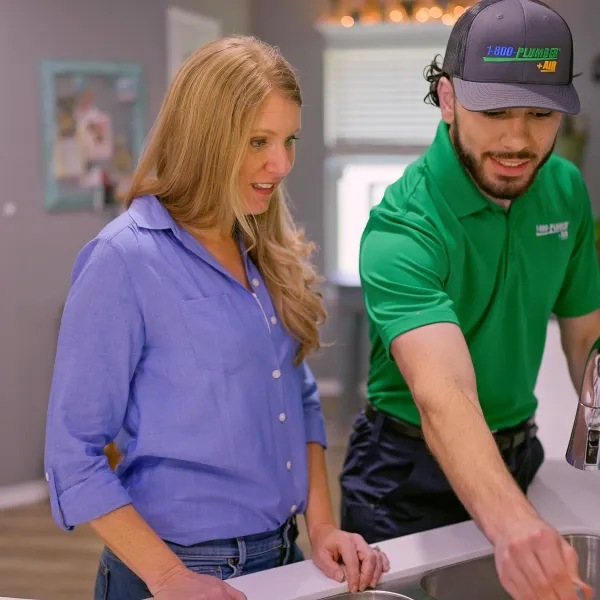 If your water bill is higher than expected - it's probably a leak
If your water bill was
Higher than expected
, the 2 main causes for a high water bill are leaks and irrigation systems. And it's coming into summer so we are all turning on our sprinklers and that uses a lot more than inside appliances use. For irrigation systems you can change your irrigation controls and set them lower. This can save a lot of money over the course of the years. But if you have higher water bills that is 3 times your usual bill. It is probably a leak.
Call us at 1-800-Plumber +Air of Clearwater
Do you need to figure out what's going on with your water pressure or fix a leak? Or are you looking for a plumber near you? Whatever your questions or needs might be, we're here to help. At 1-800-Plumber +Air of Clearwater, we're experts when it comes to everything related to plumbing.
We're industry professionals, and we have plumbing services available all around the country. We offer all the services listed in this article. To ask us questions, or to learn more about how we can help you, contact us today!.
Swayze did a wonderful job.

Satisfied Customer
We had to have someone come out today due to a sink and toilet leak. Swayze McLauglin was our plumber and he did a great job explaining the problem and how we could get it fixed. He was great at explaining price as well as what he was doing. Swayze was friendly and professional while he was here as well as working in these trying times with COVID-19 he followed all procedures and was great. We will be using yall the next time we need someone. Thank you so much Swayze for all your help!

Satisfied Customer
Positive: Professionalism , Punctuality , Quality , Responsiveness , Value

Satisfied Customer
fast appointment. service tech was awesome.

Satisfied Customer
I was greeted by Manolo Baez, introduced himself, polite, very clean, Manolo checked things out, I needed a new filter, explained the importance of good filters and how they work, I was very satisfied with his explanation. Manolo is knowledgeable and very professional, made me smile read less

Satisfied Customer
Had a problem with my drain. Representative came out and knew exactly what was wrong. They fixed it the problem fast and customer service was great! Will definitely use them again!

Adrian B.
Got a text! Dispatcher was friendly and informative. Several text keeping me up to date and giving me plenty of opportunity to cancel if need be. Z was prompt, curtious and knowledgeable. Was glad to sign up for future business with the company. Excellent experience.

Tambre L.
EMANUEL REYES IS GREAT!!!!!!!!!!!!!!!!!!!!!!!!!!

Kathleen E.
Positive: Professionalism , Punctuality , Quality New hot water heater installed same day as estimate. Very friendly and quick. Very thorough explaining everything. read less

Satisfied Customer
He was everything you want in a employee!!! He was professional, kind, informative, patient, and very clean.

Ann B. No surprise
costs at the end of a job On-Time
Committed to on-time arrivals