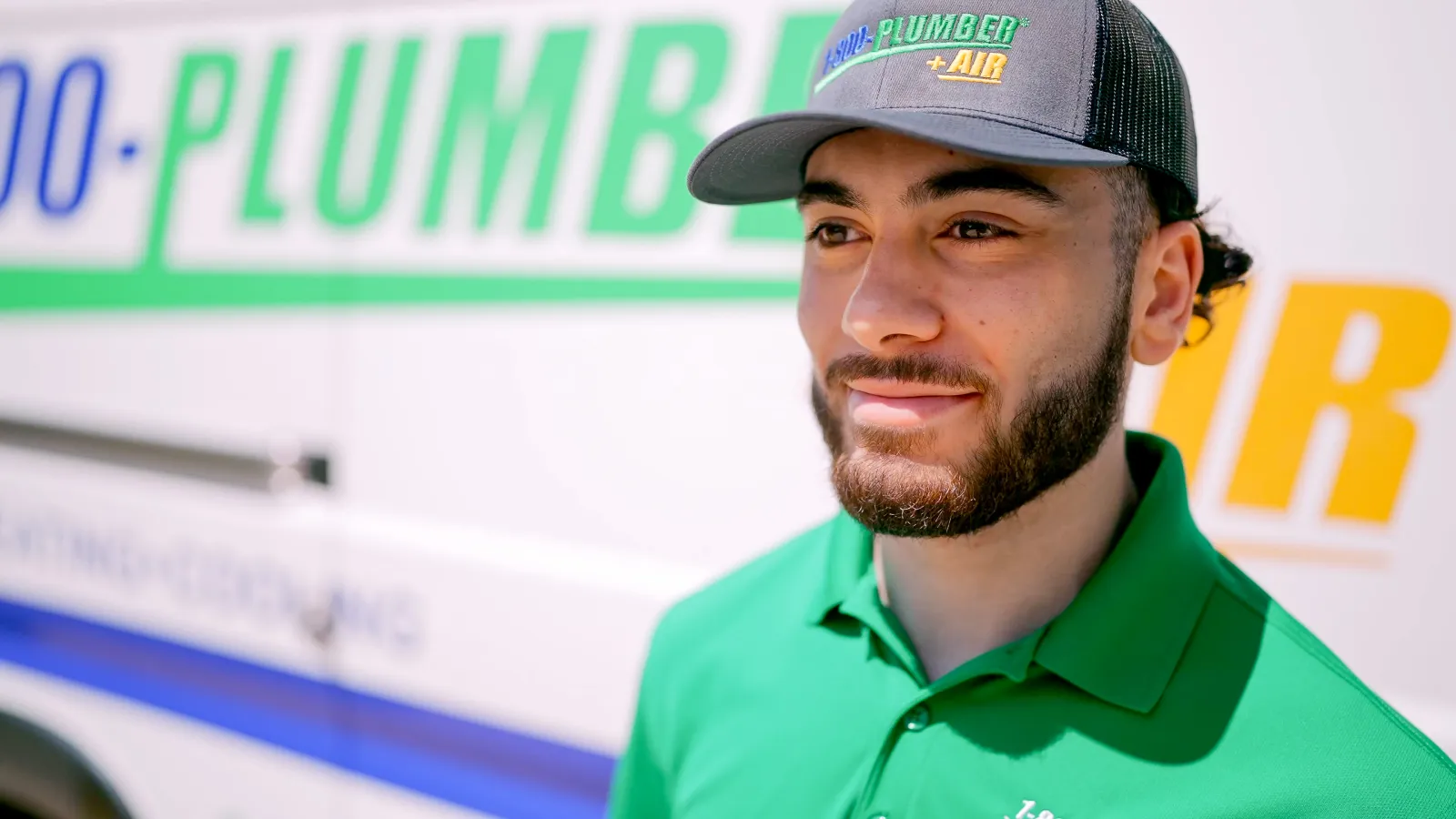 The Name You Trust for your
SEWER, DRAIN, & ROOTER REPAIRS
Having a
HOME EMERGENCY?
Call or Find Your Nearest Pro!
The zip code you entered is not associated with one of our locations. Please visit our Locations page to find your closest location.

Your Professional
SERVICES
Our Top Emergency
Services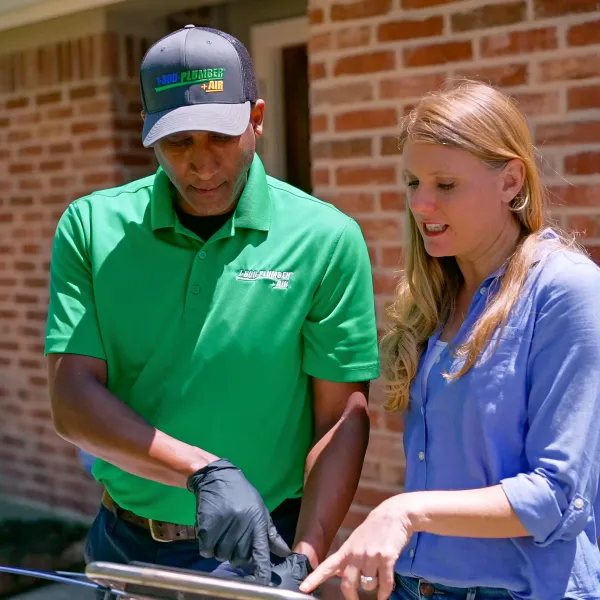 Don't risk a sewer backup: What to do and what not to do
1-800-Plumber +Air of Princeton
Sewer backups are a common problem that can cause you to experience many inconveniences. Sewer service is the best way to fix these types of issues before they get out of hand. Sewers need to be clean in order for them not to back up, and while there are a few things you can do to try and keep them clear, it's best to contact us if you're having issues.
How to Fix a Backup Sewer Problem
If you want to learn how to fix a backup sewer problem, you first need to learn what the causes of the backup might be. Once you've determined that, you'll know if (and how) you can fix the problem—or if you'll need to call in a plumber.
Reasons for the Backup
One of the reasons your sewer might be backed up is because of a clog. A clog occurs when some material gets stuck in the pipe, which blocks the flow of water. They don't usually occur overnight but slowly build up over time.
Clogs can be caused by a variety of materials, including grease from cooking that's hardened over time, hair from showering, pads or tampons, baby or facial wipes, and toys. (If you have kids, it could definitely be toys.)
Another reason for backups is main blockages in your local sewer system. These are just like clogs, but instead of occurring in your home, they occur in the sewer system that's run by your county, city, town, or state.
If this has happened, some signs are that your entire sewer system throughout your house isn't working (instead of just in one area, which means it's a problem in your home).
Finally, another reason for the backup is tree roots. If you have trees in your front yard or behind the house, then their roots can slowly grow beneath your home over time, damaging the plumbing pipes beneath it.
If there's a blockage in your local sewer system or a tree root that has taken out your home's sewer pipes, then you'll have to get in touch with a professional or with your local sewage administrators.
However, if it's a clog in your home, it's worth trying out a few fixes before calling a plumber.


The Fixes
If you're having a problem with your sewer at home, there are a few different fixes you should try out. The first is using your plunger. Even though you might be used to only using it for toilet blockages, it can actually be used on any drain and easily fix the problem.
Another way to fix the problem is by using an auger. Though you may not have one at home, you can buy one. Buy the hand-cranked type, and stick it into the pipe, reaching the clog and destroying it by putting it deep into the pipe.
Finally, you can use a liquid drain cleaner. If you're not able to fix the issue with the plunger, then this chemical substance can break apart whatever's causing the clog. Don't forget, though: you can't use liquid drain cleaner on toilet blockages as this creates a leak!
When using a liquid drain cleaner, remember to wear gloves and any other protective gear while you're pouring it in. Follow instructions, so you don't risk getting toxins on your skin when you shower the next morning!
What is a Sewer Backup?
A sewer backup is a problem that can occur when there is a blockage in the sewer line. This blockage can cause sewage to back up into your home. Sewer backups can cause extensive damage to your home, and they can also be a health hazard.
There are several causes of sewer backups, including root intrusion, broken pipes, and clogs. Sewer backups can also be caused by weather-related events, such as heavy rains or flooding.
If you are experiencing a sewer backup, it is important to take action to prevent further damage. You should also take steps to clean up the mess and repair the damage.
If you have a sewer backup, here are some things you should not do:
Do not touch anything that has come into contact with sewage.

Do not try to fix the problem on your own.

Do not flush any toilets or run any water appliances.

Do not allow children or pets to come in contact with sewage.
It is important to call a professional to fix a sewer backup. Sewer backups can be tricky to fix, and they can cause further damage if they are not repaired correctly.
The cost of repairing a sewer backup will vary depending on the extent of the damage. Sewer backups can cause extensive damage to your home, so it is important to get an estimate from a professional before you begin any repairs.
If you are experiencing a sewer backup, don't wait to take action. Take steps to prevent further damage and call a professional to fix the problem.
Causes of Sewer Backups
There are a few common causes of sewer backups:
Tree roots growing into the sewer line

Broken or collapsed sewer lines

Sewer line blockages, such as grease, fat, or debris buildup

Improperly installed or damaged drain traps

Sewer lines that are clogged with grease, dirt, and other debris

Sewer lines that are too small for the amount of wastewater being produced
If you're experiencing a sewer backup, it's important to take action right away to prevent further damage.
Sewer Backup Prevention
Sewer backups can be a real hassle, not to mention the smell. If you're having problems with your sewer, then chances are you're trying to figure out how to fix a backup sewer issue.
The most important thing you can do to prevent a sewer backup is to keep your sewer line clear of debris. This means not putting anything down your drains that aren't supposed to go down there, such as grease, fat, or food particles. You should also avoid using harsh chemicals like bleach to clean your drains - these chemicals can actually damage your sewer line.
You can also help prevent a sewer backup by having your sewer line inspected and cleaned on a regular basis. This will allow you to identify any potential problems early on before they have a chance to cause a backup.
What Not to Do When You Have a Sewer Backup
When you have a sewer backup, it's important to take action right away to prevent further damage. However, there are some things you should NOT do when you have a sewer backup:
DO NOT pour any kind of liquid down the drain. This includes bleach, drain cleaner, and hot water.

DO NOT flush anything other than toilet paper down the toilet. This includes sanitary products, paper towels, and baby wipes.

DO NOT use any electrical appliances in the area of the backup. This includes washing machines, dryers, and vacuum cleaners.

DO NOT try to clear the blockage yourself. This is a job for a professional plumber.
Sewer backups can be a real hassle, but by following these tips you can help prevent one from happening in your home. If you do have a sewer backup, don't panic - just call a plumber and they'll take care of the problem for you.
1-800-Plumber +Air of Princeton is always here to help so please give us a call if you have any questions or need assistance.
Why You Should Call 1-800-Plumber +Air of Princeton
If you're in need of a plumbing professional, our team at 1-800-Plumber +Air of Princeton is here to help. We have years of experience and are licensed and insured for your protection. Plus, we offer same-day service and satisfaction guarantees on all of our work. So if you're experiencing any kind of plumbing issue - from a leaky faucet to a full-blown water main break - don't hesitate to give us a call. We'll be happy to take care of everything for you! Contact Us today!
Apart from the services we offer, there's a lot that makes us stand out from the rest of the pack. First, we listen! We strive to give our customers exceptional service, which includes listening to your needs. Our technicians will listen and come up with a practical and lasting solution. We encourage our clients to ask questions whenever they need clarification. We also ensure we explain our proposals thoroughly and keep you informed every step of the way. So give us a call today!
Ready to
GET IT FIXED?
Contact Us Now!
1-800-Plumber fixed burst water pipe in my home. Hector and Chad explained the issue well, communicated timelines and completed work with an affordable price tag. I recommend their services.

Bhavna P.
Although plumbing is an extremely expensive repair, these guys always get it right and make it as painless as possible.

Satisfied Customer
Emanuel Reyes arrived on time and was extremely courteous and professional. Evaluated problem and took care of it in extremely short time and price was very fair. Will call again when necessary.

John T.
They were very professional and clean. Also did a great job on my air conditioning my house feels great.

Satisfied Customer
Fine young man and as far as I am concerned he can be his permanent tech. He was very polite and he was very pleased with him and will be calling us again to work with Manolo. Manolo needs a pat on the back and he did a good job.

Satisfied Customer
They replaced our heater and did an excellent job.

Satisfied Customer
This was my first time with 1-800-Plumber Air of Pearland. I called with a minor issue with the dishwasher drain hose and asked that a tech be dispatched on Saturday so that I could be home from work. Chad was scheduled between 8am & 10am today (Sat) and arrived just before 9am. Chad was very knowledgeable and explained to me the entire process. He also answered my many many questions about what he was doing as he was doing it. I'm a smart guy but know very little about plumbing. I felt very comfortable with Chad doing the repair. The long and the short of it, 1-800-Plumber Air of Pearland has a new longtime customer and I will request that Chad be sent if possible the next time I have a plumbing issue.

George T.
Nice bunch of guys. Did what they said and did it very well. Explained everything and took extra pre cautions with the Virus outbreak.

Mike P.
Very knowledgeable, friendly and awesome work. Highly recommend this crew for any plumbing needs.

Tom T. No surprise
costs at the end of a job On-Time
Committed to on-time arrivals